The Andlinger Center for Energy and the Environment at Princeton University provides specialized facilities for research related to sustainable energy. The design effectively echoes the founding director's goal to create a place for interdisciplinary research for solving the world's complex energy problems.
The challenge was to minimize the environmental footprint of a program that requires a lot of energy, and to weave inviting spaces that encourage collaboration within a demanding program on a tight site.
A design goal was to not only connect, but to enhance the engineering quadrangle by creating inviting spaces for all Princeton students, not only those pursuing studies in the Sciences. The building includes laboratories, classrooms, offices and a conference center situated around three welcoming exterior gardens which bring natural light into below grade spaces.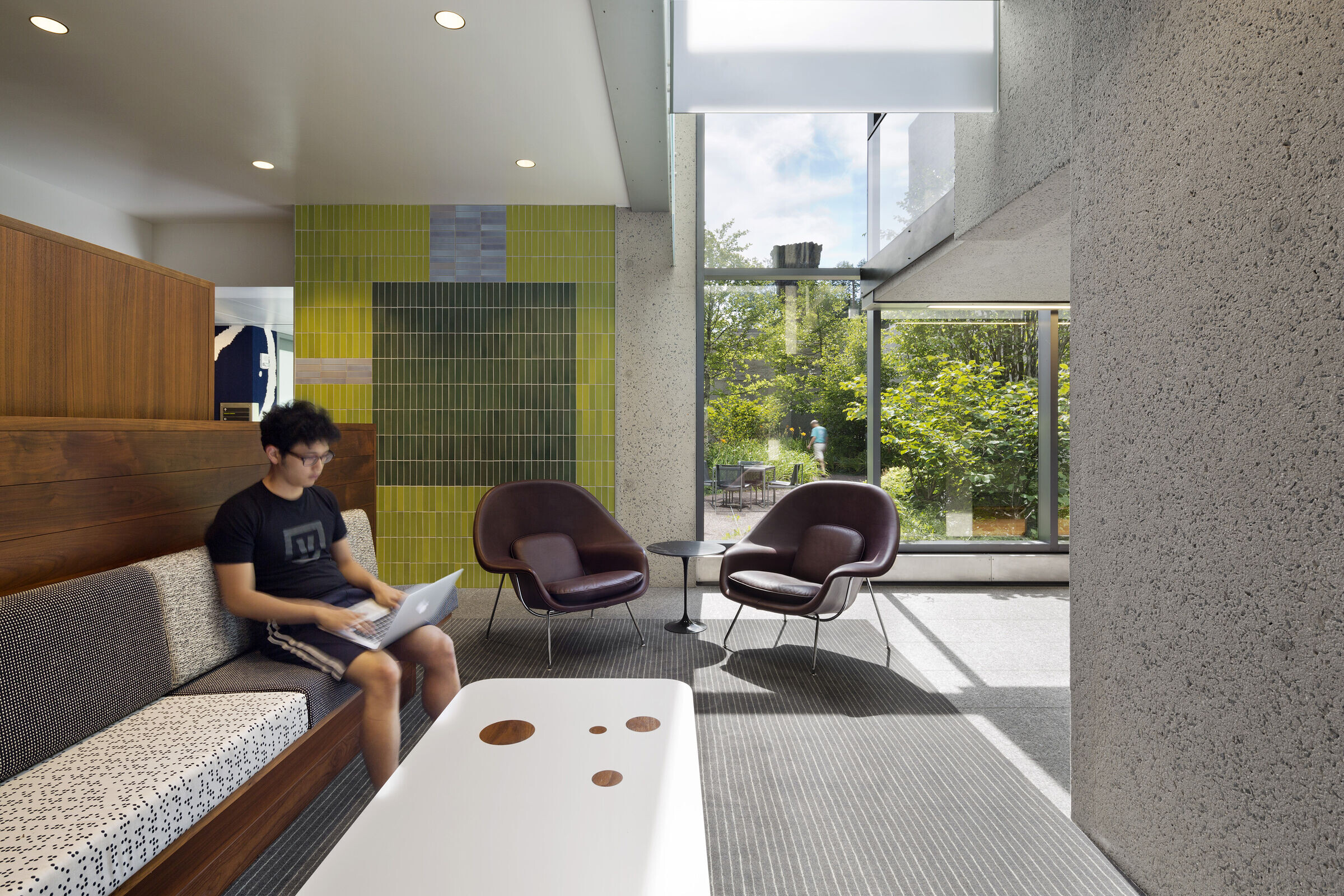 The interiors are enlivened with custom felt tapestries depicting brainstorms from famous scientists' sketch books and custom tiles developed from recycled content.
The building's exterior is clad in a linear grey brick that relates to the surrounding Engineering quad's masonry construction while emphasizing its own identity. As a demonstration of the activities within, the building is designed to meet high standards for sustainable construction and has reached LEED Silver equivalency. The project opened to students in May 2016.