Isambard Kingdom Brunel's legacy in London continues as his first ever project is open again as a cultural attraction. Ever the showman, Brunel organised underground fairs and banquets inside the Thames Tunnel – once described as the Eighth Wonder of the World – in the mid-nineteenth century. He would approve of the transformation of his Grade II* listed shaft into the Grand Entrance Hall; a performance space, 190 years after construction began.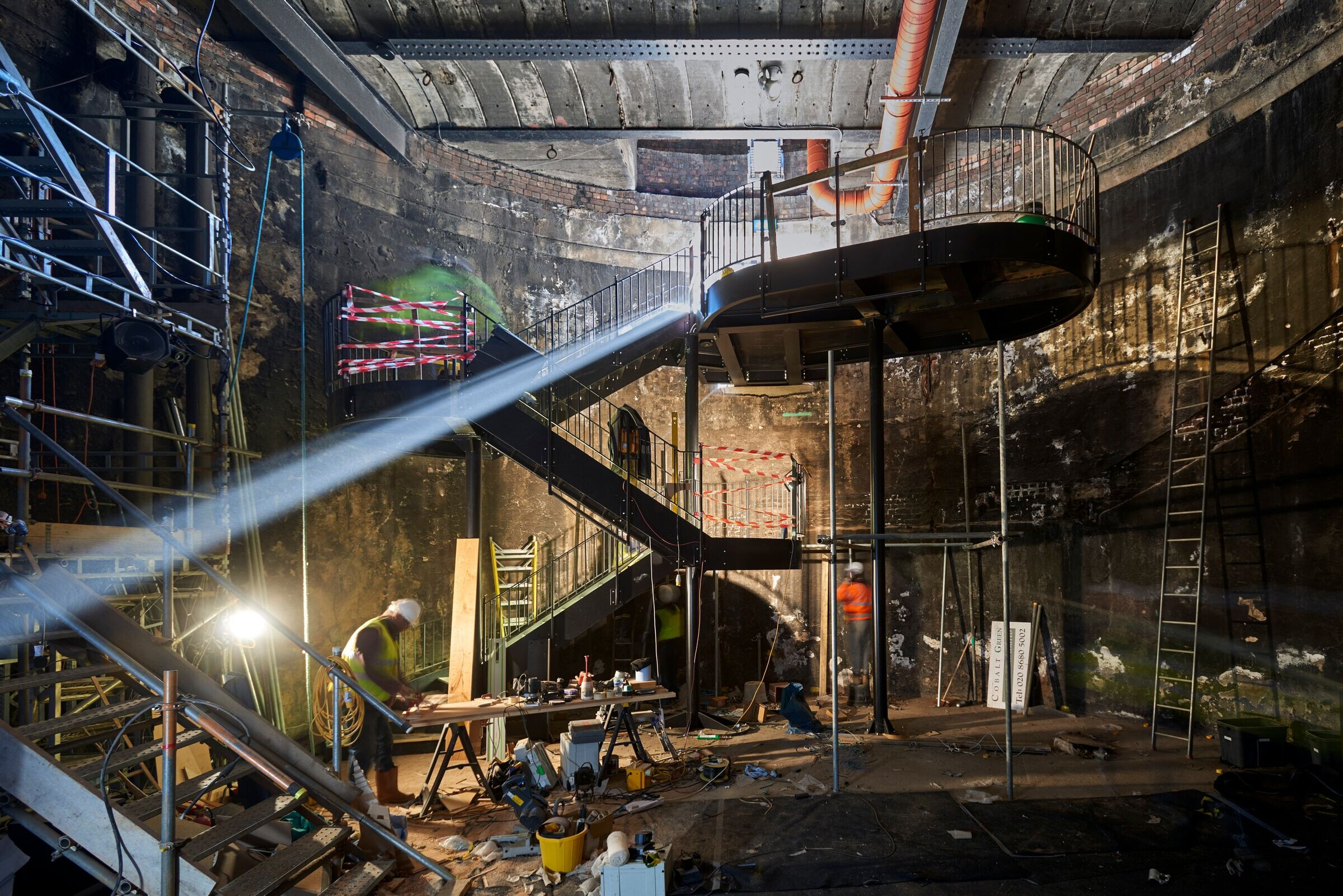 The Grand Entrance Hall (or tunnel shaft) is accessible to the public as a result of a new freestanding, cantilevered staircase, designed by architects Tate+Co. The project is part of the Brunel Museum's plans to widen public awareness of the built legacy of Isambard Kingdom Brunel and our industrial heritage. The architects have also created a new doorway into the shaft.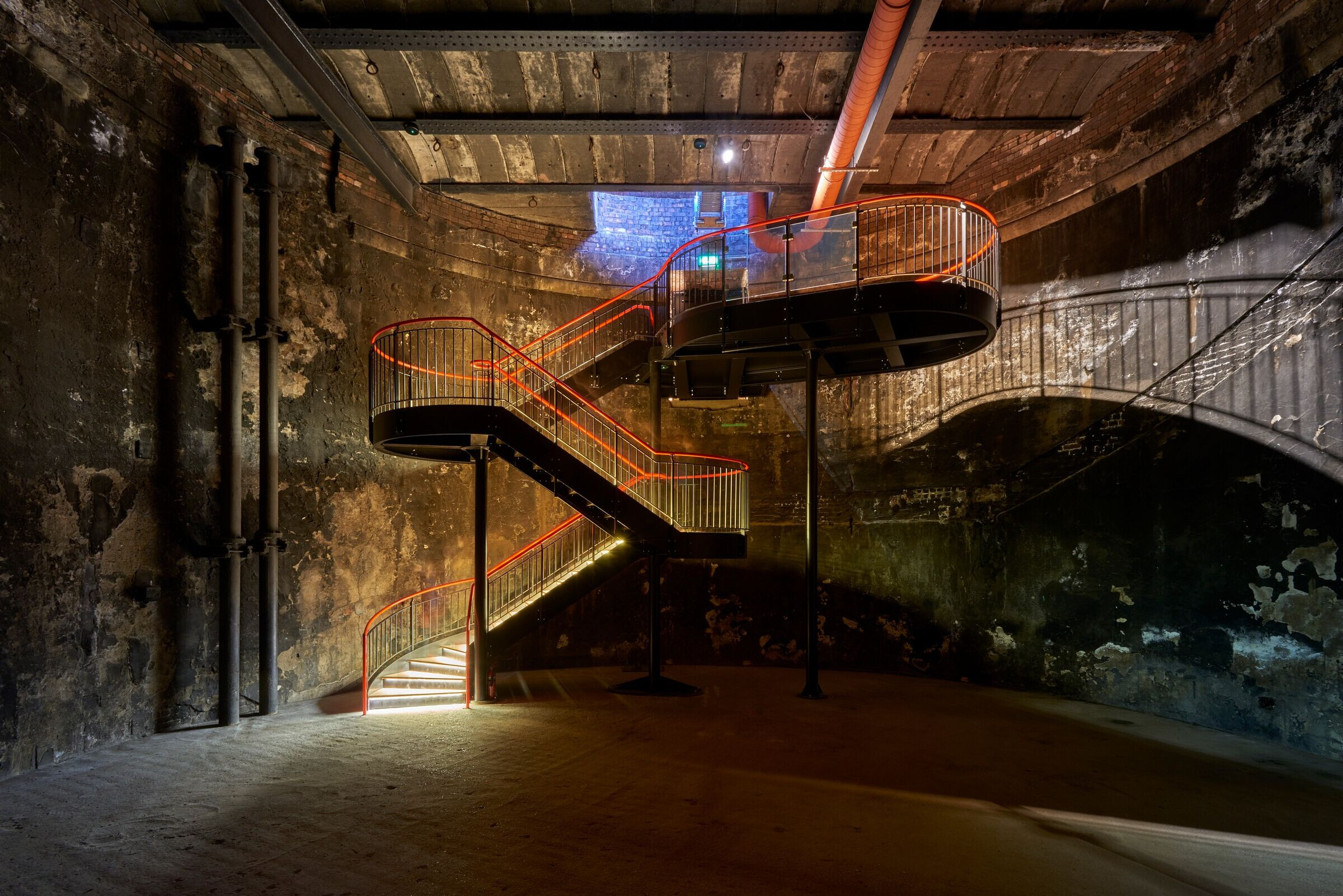 The project has been made possible thanks to the generosity of the Museum's grantors AIM/Biffa Award (Association of Independent Museums) and the National Heritage Landmarks Partnership, as well as generous donations from London Borough of Southwark and great operational support from Transport for London.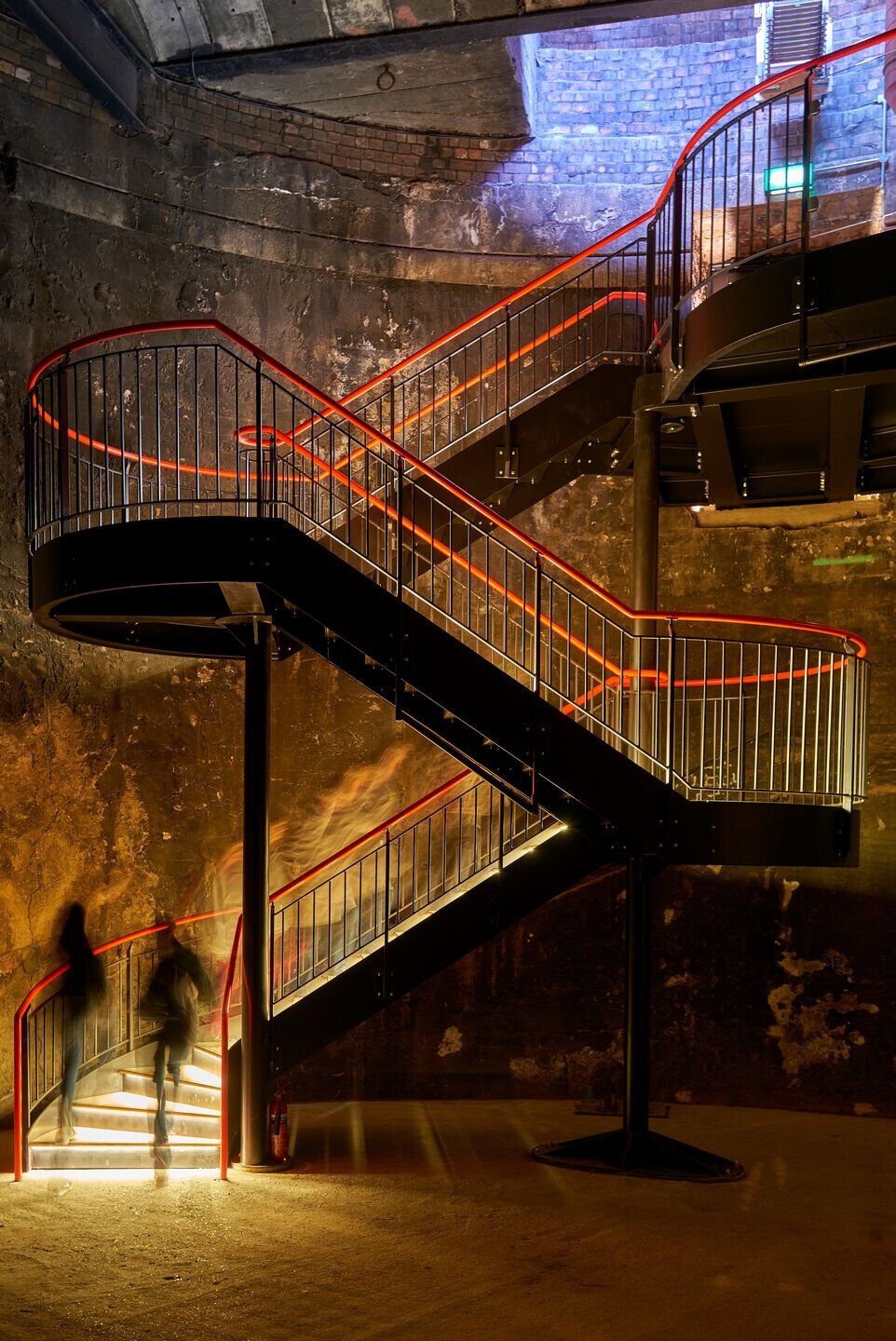 The former entrance shaft to the historic Thames Tunnel is a newly accessible underground space and a key exhibit for the museum, hosting events and performances and breathing new life into this important fragment of Brunel's first project. Brunel's father Marc began the tunnel with his teenage son, Isambard, who later became resident engineer. It is the only project that father and son worked on together, and Isambard's first. The Thames Tunnel opened in 1843 and is the first underwater tunnel in the world – and the birthplace of the modern metro system.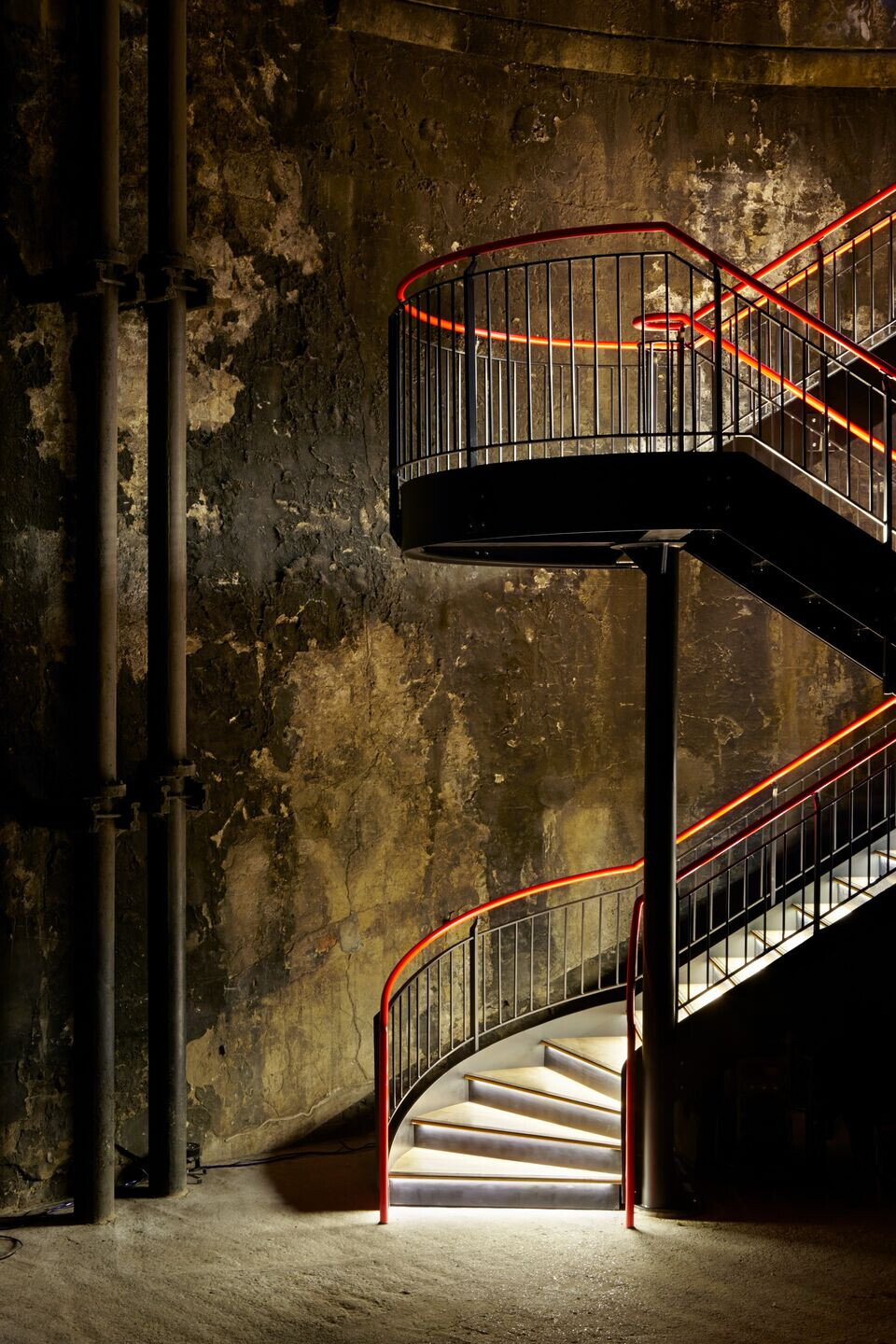 The shaft is approximately 50ft in diameter and 50ft deep – with smoke-blackened brick walls from steam trains, providing a raw but atmospheric backdrop. Tate+Co's 'ship-in-a-bottle' design means that the staircase is completely independent of the important historic fabric of the structure. Visitors can use this new access point as a means to descend into a rarely glimpsed portion of our industrial heritage, and intriguing underground space.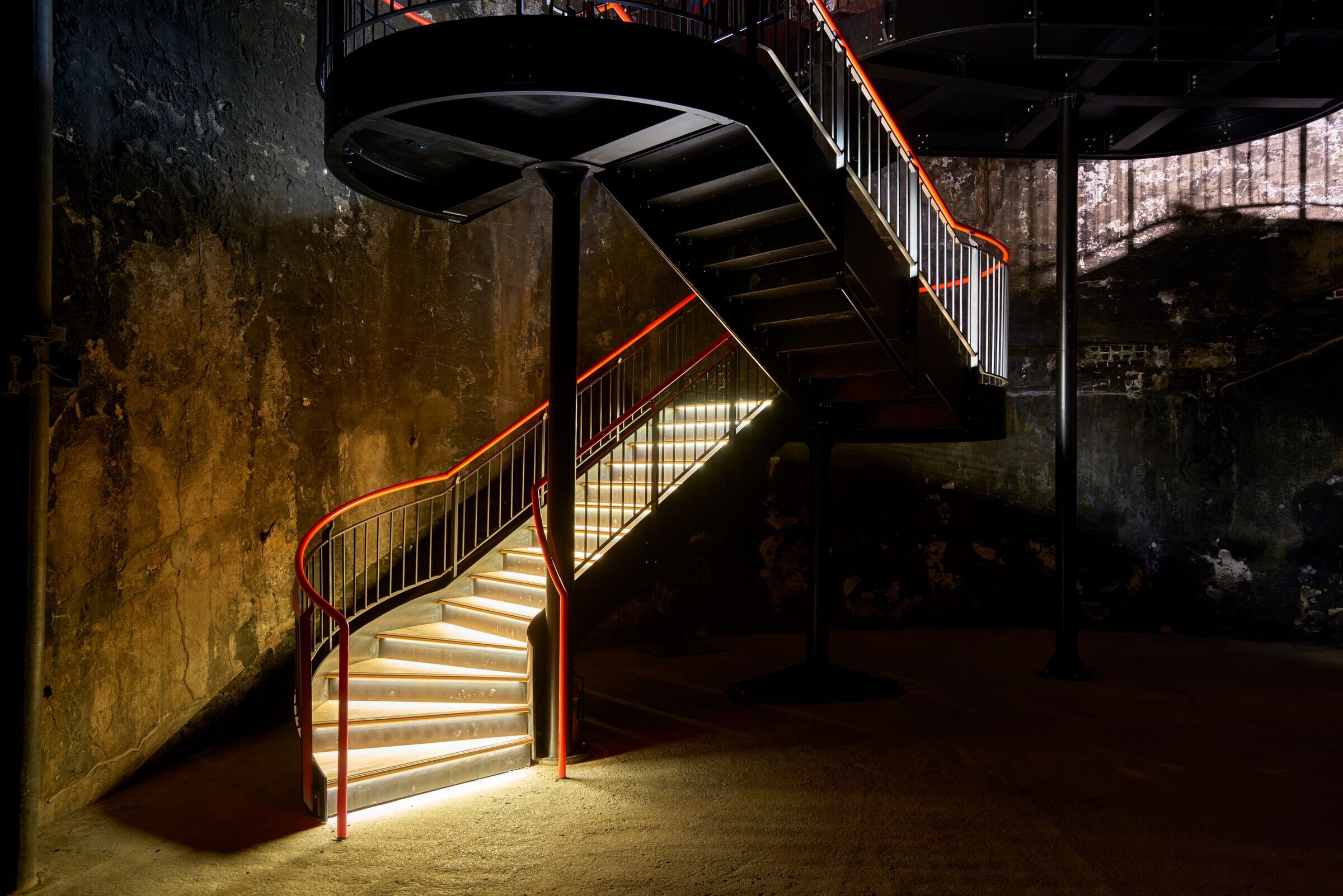 Jerry Tate, director of Tate+Co said: "It was vital that the staircase and new entrance to the Rotherhithe shaft did not impact on its historical significance. We wanted to celebrate the raw nature of the Victorian industrial heritage while providing the public proper access for tours and performances".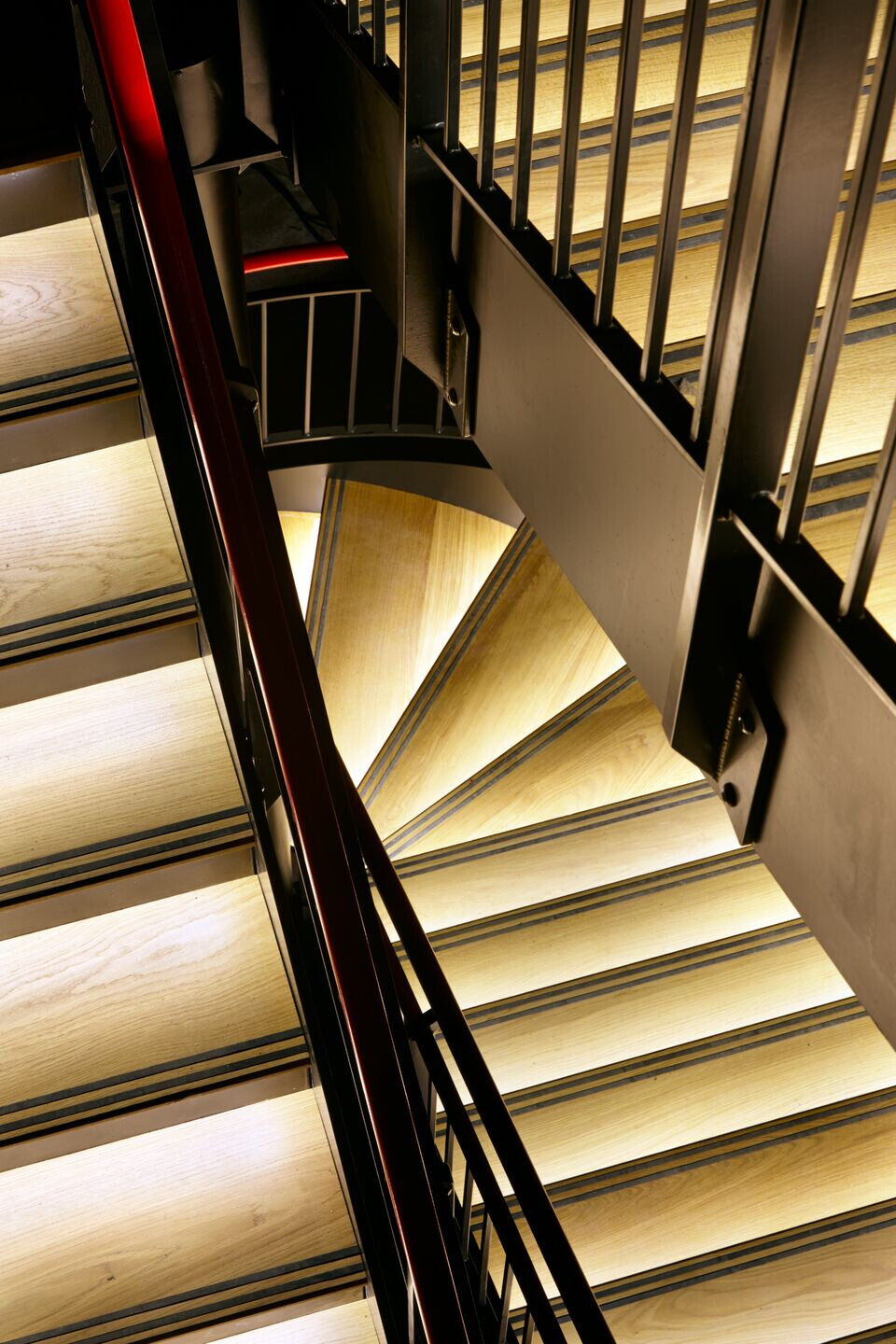 The Brunel Museum is on the south bank of the River Thames in Rotherhithe, immediately west of Brunel's Rotherhithe sinking shaft in the tunnel's Engine House, which is a scheduled ancient monument. The museum exhibits and educates the public about the construction and working of both Marc and Isambard Kingdom Brunel.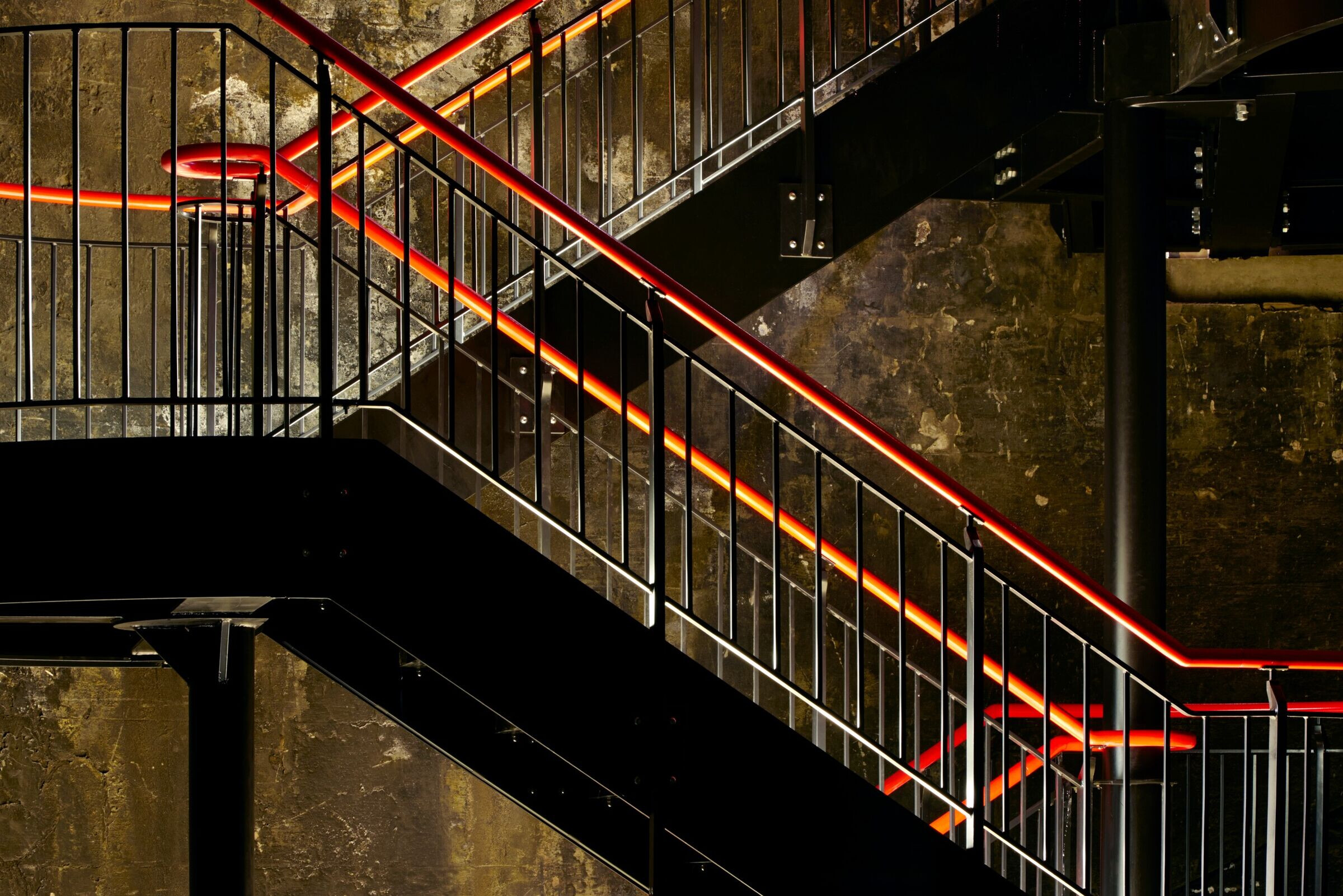 The Museum have recently obtained a grant from the Heritage Fund for the next phase of the museum reinvention, to improve their collection display and a new visitor entrance.