Located on a long peninsula extending south into Hood Canal, this vacation house for a Seattle family draws inspiration from its site and the client's Danish roots. Using the clean, economical forms and materials of the classic Danish sommerhus as a starting point, the program is separated into three gabled structures whose composition carefully integrates with the site and maximizes its two distinct views. The simple forms, clad in dark stained cedar, sit quietly in the landscape, straddling the transition between dense Douglas fir and a small meadow that falls abruptly to the water.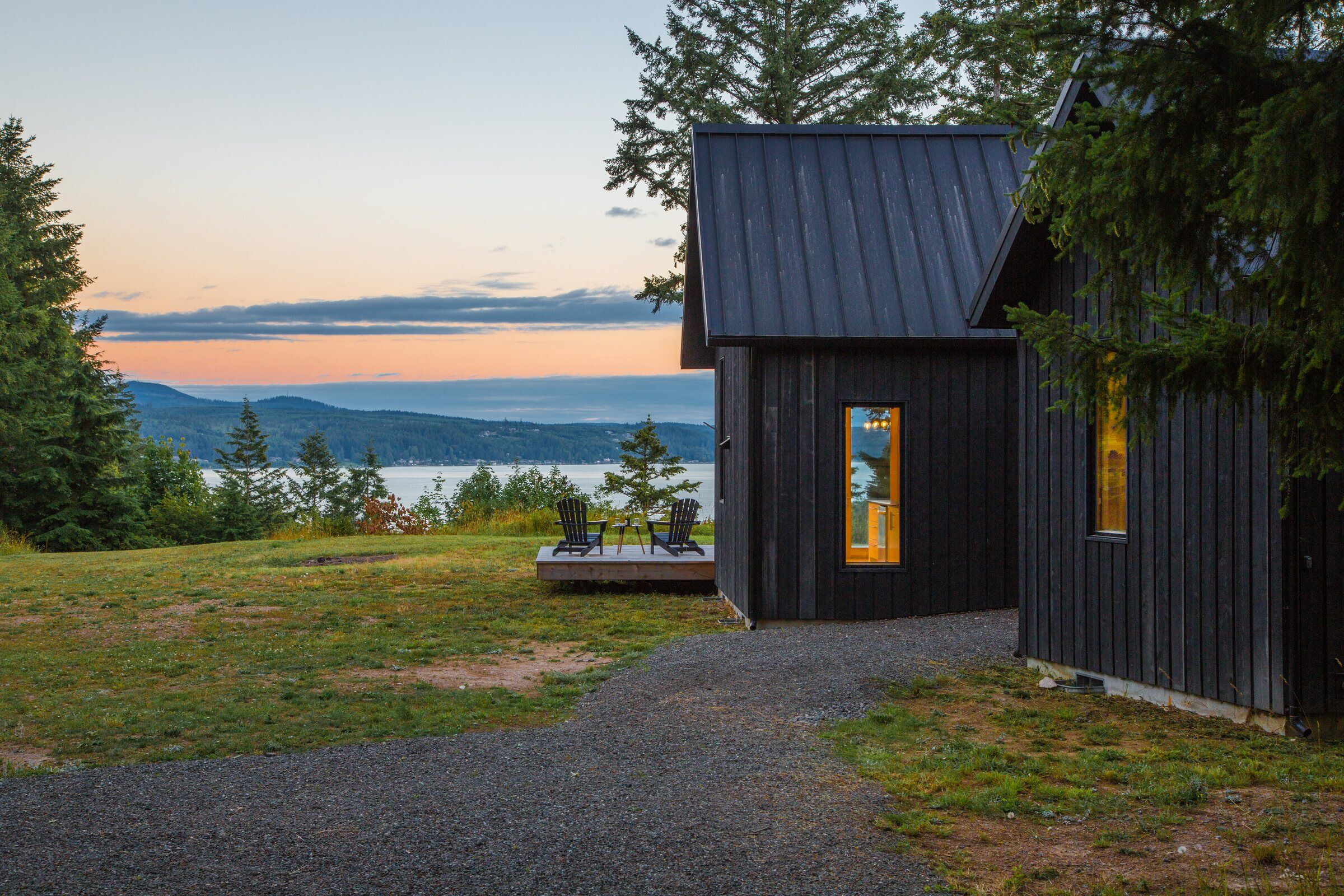 The main public and private functions are split into two offset volumes joined by a common entry. The buildings are turned relative to one another to provide a spacious entry and orient the primary rooms to specific views. A series of French doors off the living room opens the space entirely to the exterior and presents an expansive southern view of Hood Canal. The master bedroom is pushed to the west edge of the meadow to provide a more intimate view of the Olympic Mountains and the adjacent harbor, lightly filtered by the trunks of the fir tree line. The site's original structure was moved a modest distance from the new buildings, oriented to the broad southern view and remodeled to serve as a bunk house, further defining the entrance to the site while enclosing the edge of the meadow.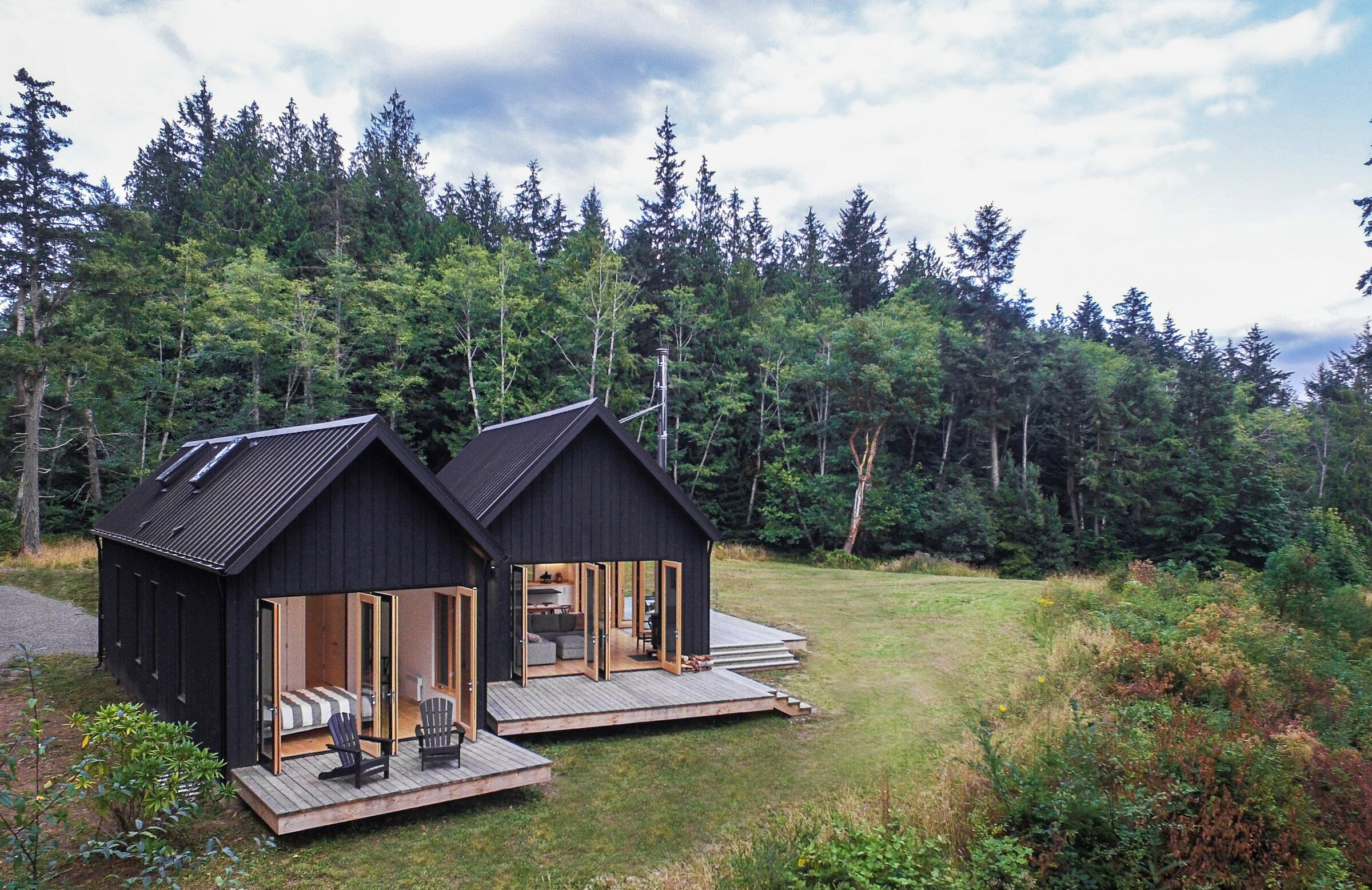 Embracing the quiet modesty of its Danish progenitor the interior detailing of the house is clean and economical with minimal trim and a lightness that stands in direct contrast to the exterior. White walls, pine floors and wood windows and doors create a warm tone within the airy, vaulted spaces, while discreet darker elements are used to visually tie the interior to the more muted exterior palette. Cost-effective French doors open the primary rooms to the exterior, extending the space onto adjacent decks and the meadow beyond. A narrow floor plan and numerous operable windows allow for generous natural ventilation and light throughout.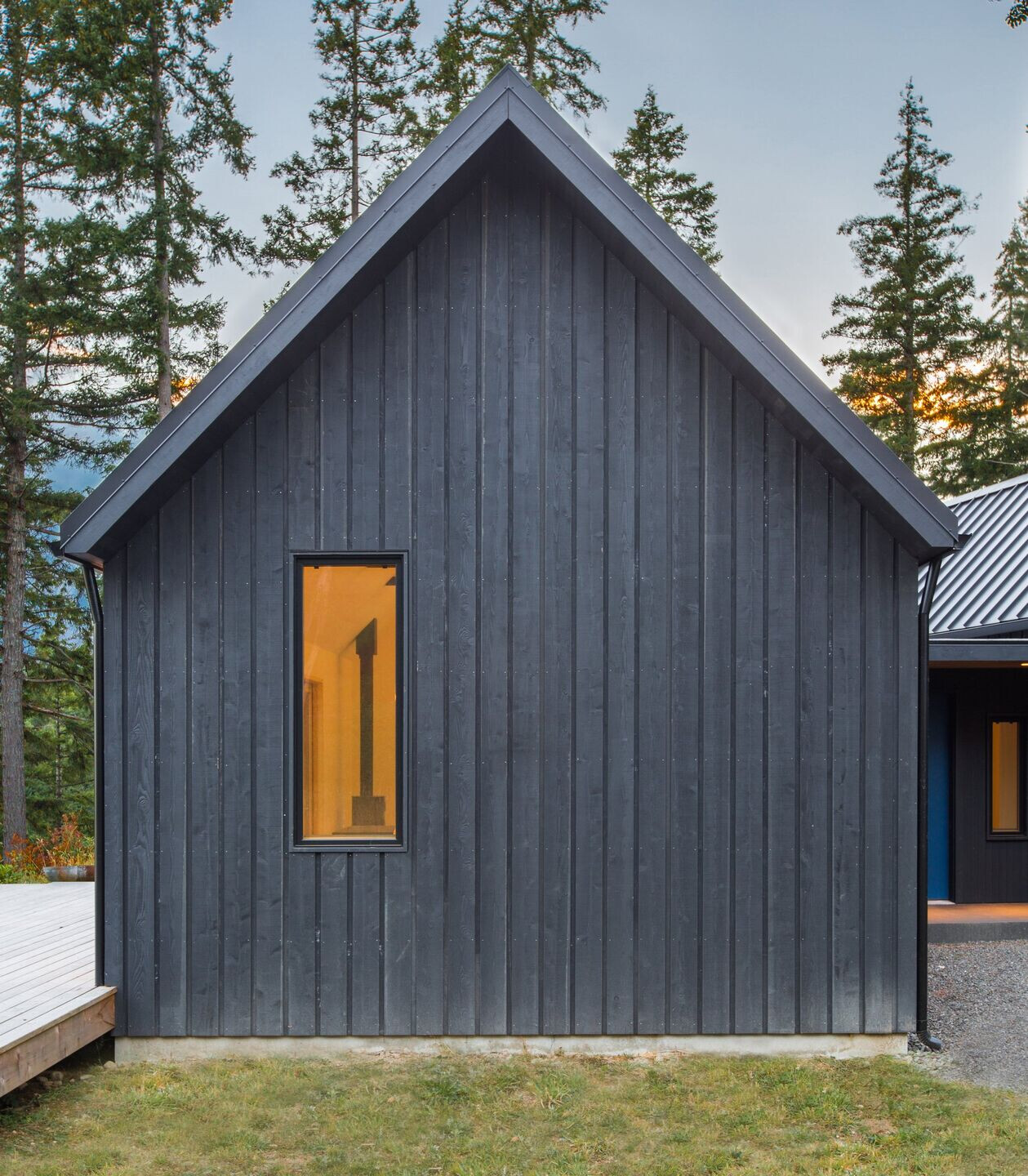 This project exemplifies how to blend the desires of the client with the opportunities and constraints inherent in a site and budget to create a cohesive and cost-effective vacation home. It is a warm and comfortable house that integrates with its place while creating a meaningful connection to its sweeping and varied landscape.
Team:
Contractor: Todd Hulbert Construction
Structural engineer: Lori Brown (Evergreen Design)