The Gallery Condominiums by Pratt Homes in Barrie, ON, and designed by ISM Architects Inc. (Barrie, ON) features four, 6-story luxury condominium complexes boasting 336 beautiful units! The entire development is closely tied to art and culture – right down to it's name, "The Gallery".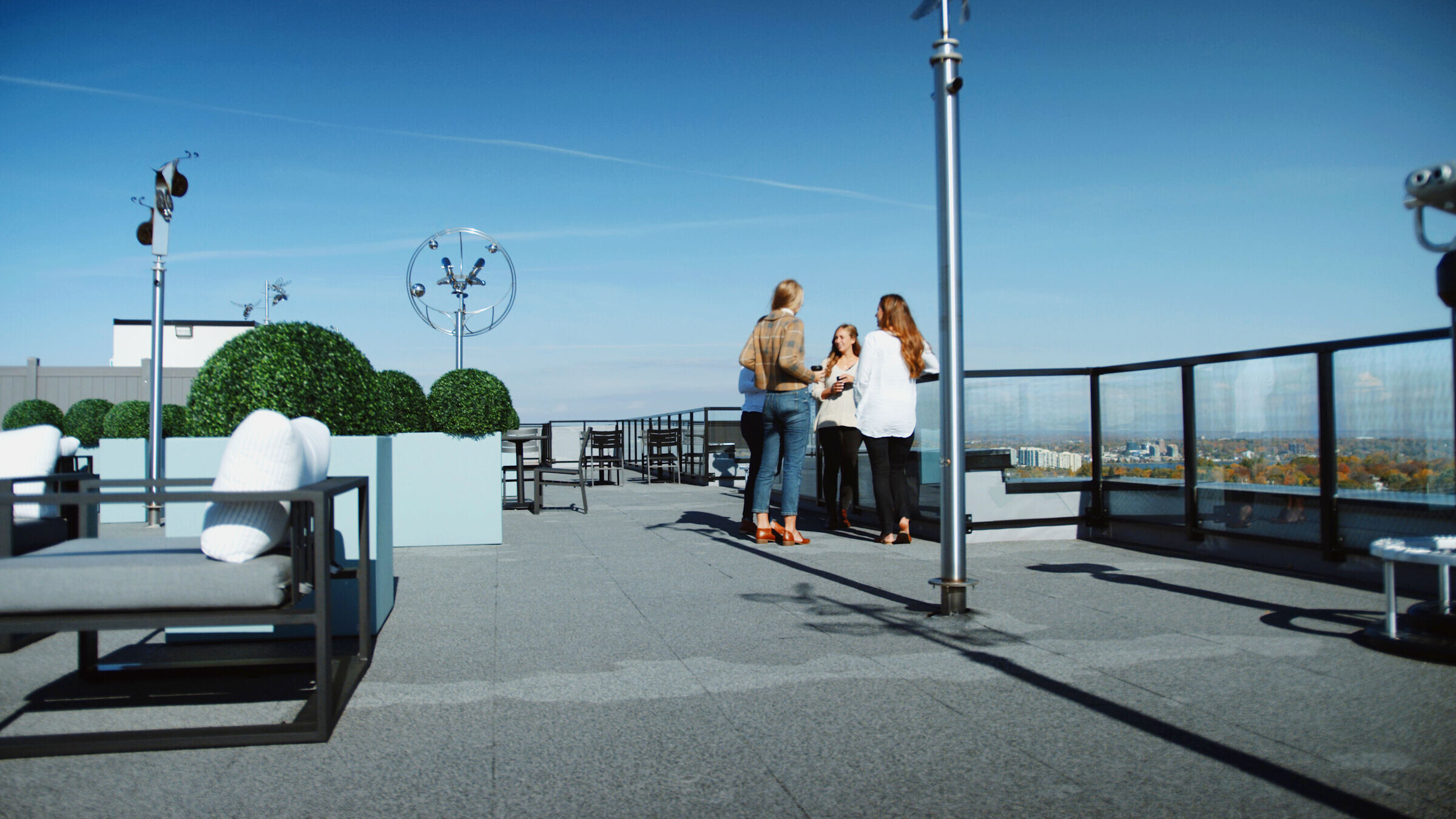 All of the buildings were appropriately named after well-known art galleries from around the world and feature artwork installations from local and national award-winning artists. Famous works from these artists line the hallways, lobbies corridors. In fact, "The Maclaren" building, featured here, showcases and impressive large-scale installation by Aylan Couchie that pays tribute to the indigenous tribes who originally settled in the Bay area.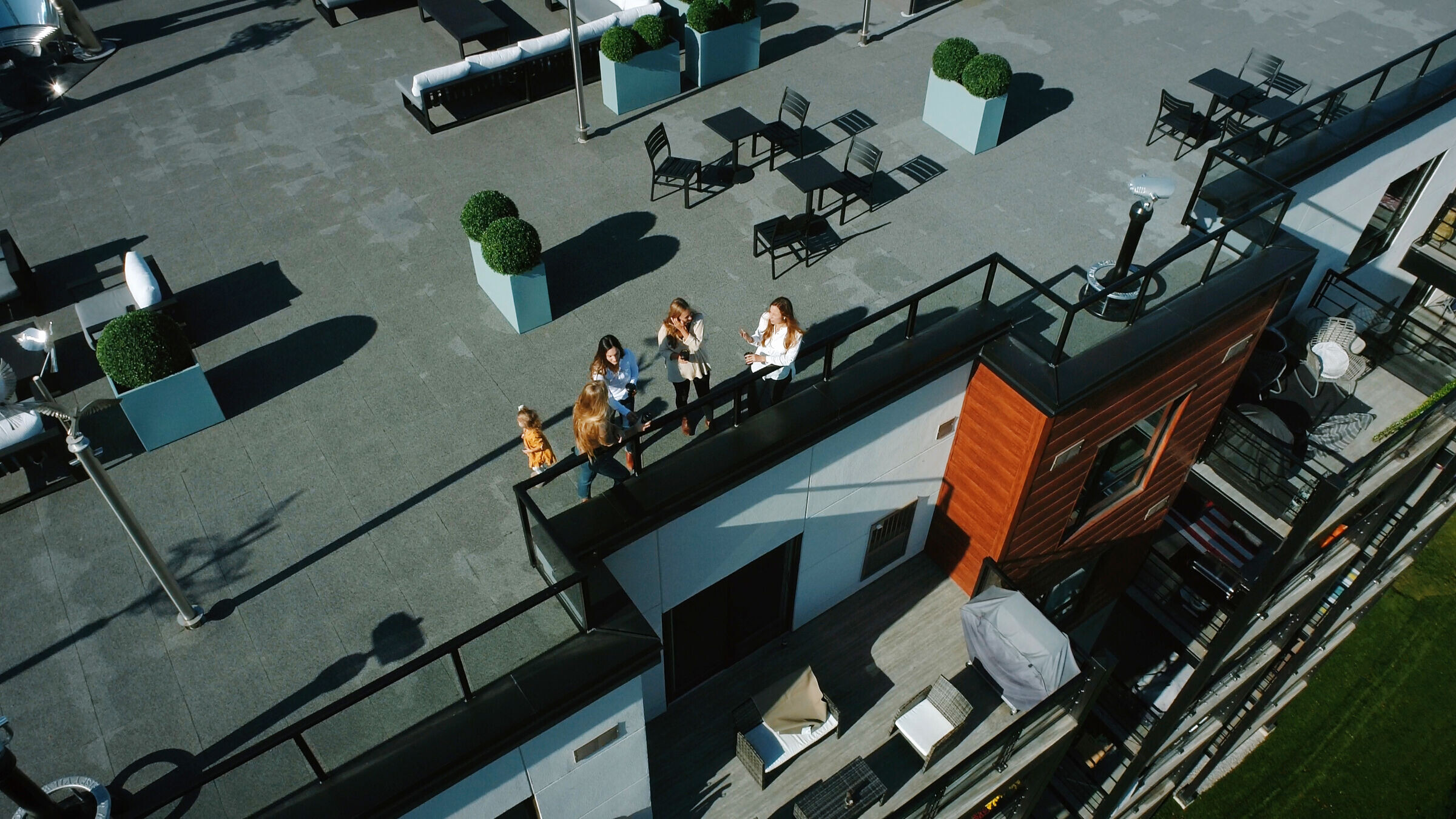 Offering an additional 11,000 square feet of outdoor living space, occupants can now enjoy breathtaking views of 14 acres of environmentally protected land, walking trails and lookouts. This is a fine example of how duraSTRONG Rubber Paving tiles can transform any empty space into a beautiful living space!