This project would fall not so much into the traditional library but rather function as a place of diverse activities in the city, an essential part of the inhabitants' lifestyles as well as the "face" or symbol of the city.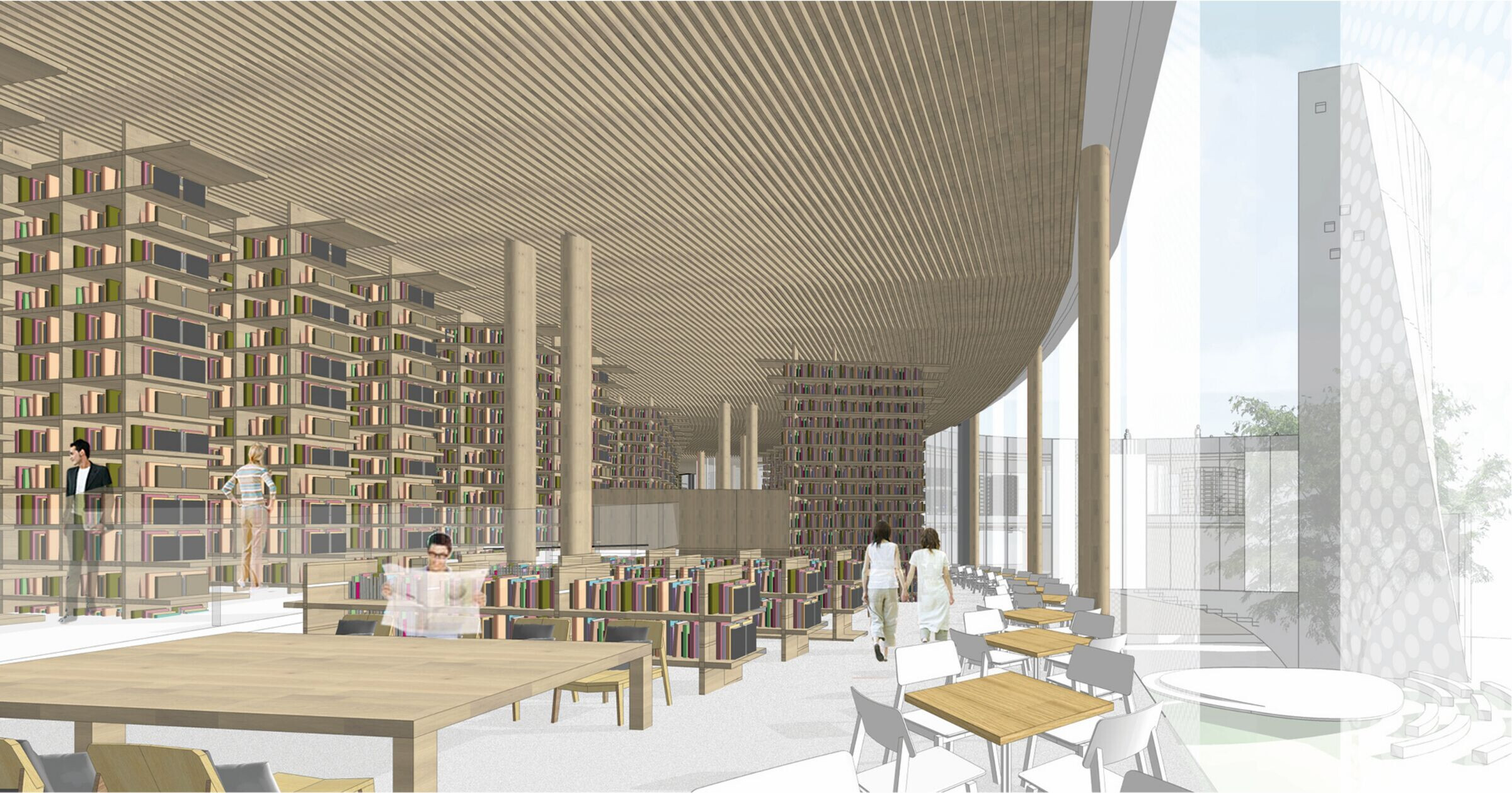 This proposal is for a new urban space to act as the library, the park, and the new activities space of the city. It is also a meaningful place where people naturally spend their day to day lives. This library as a new landscape of the city would be truly unique and give the community a new rebranded identity.
ARCHITECTURE IDEA
"Grows the tree limb library on landscape"
The theme of merging architecture and landscape naturally is applied to use with the form and space of the architecture.
Nature structure as a limb is the main character of the architecture.
The building grows from the ground as a landscape element, creating flow space in 3 dimension path and sacrifice ground for the large landscape.
The terrain of the landscape is another form of architecture, creating outdoor activities and assembling people for all generations.