Competition proposal for a new lookout on Pico Mountain pass, Avila, Spain.
The architectural expression of our proposal is based on a structural idea, the rhythm of modulation, the adequate use of the material and the aim for simplicity. Special consideration is given to the fact that the lookout will be visible from multiple points above and below its level, from a distance and from very close, and the importance of mimicry with the environment.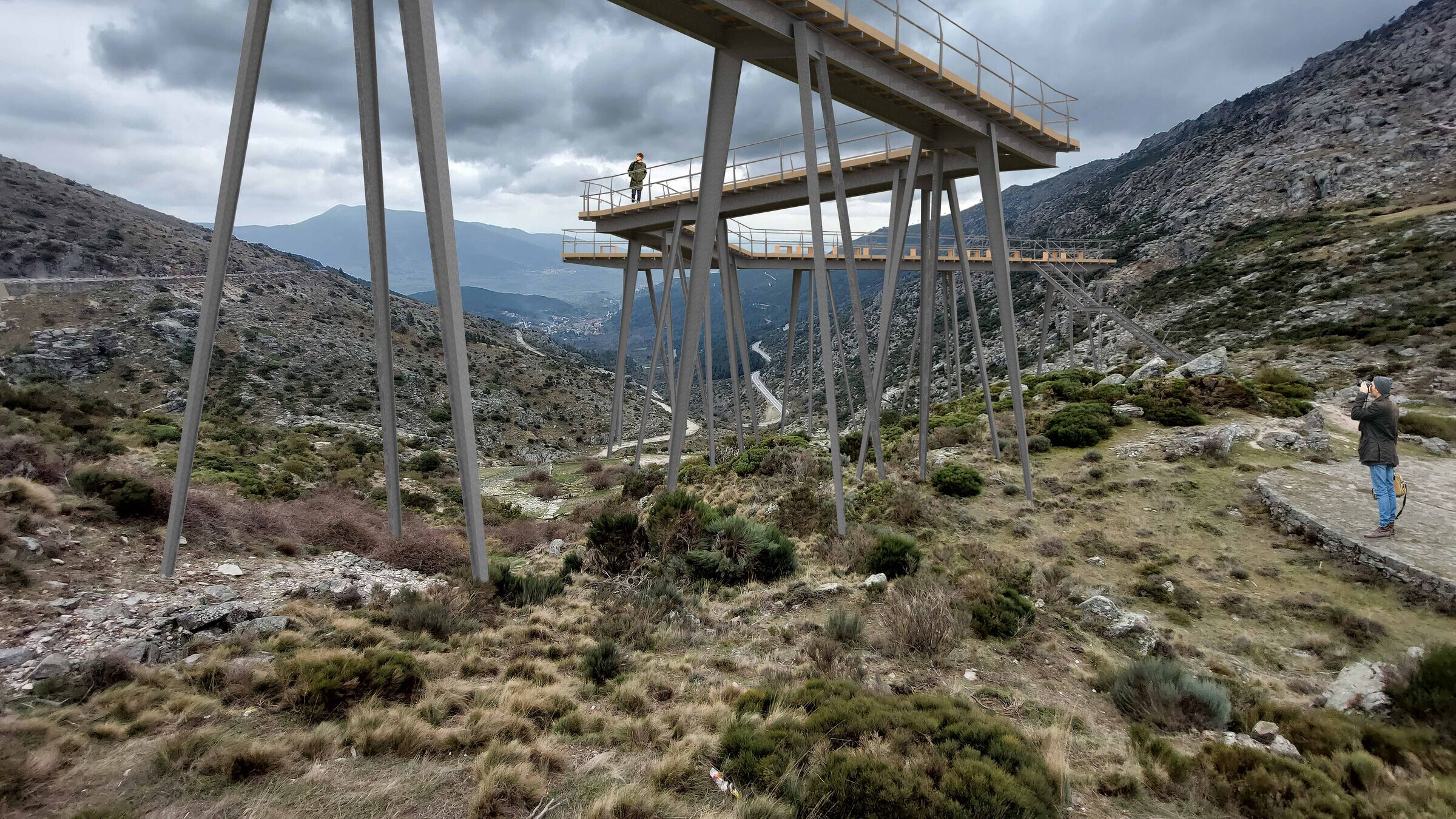 One aspect that has been taken into account in particular is the execution of the work with a minimum impact on the natural environment. The reduced number of materials and their characteristics allow perfect waste management and recycling. Both the Accoya wood covering the platforms and the galvanized steel structure stand out for their durability without maintenance.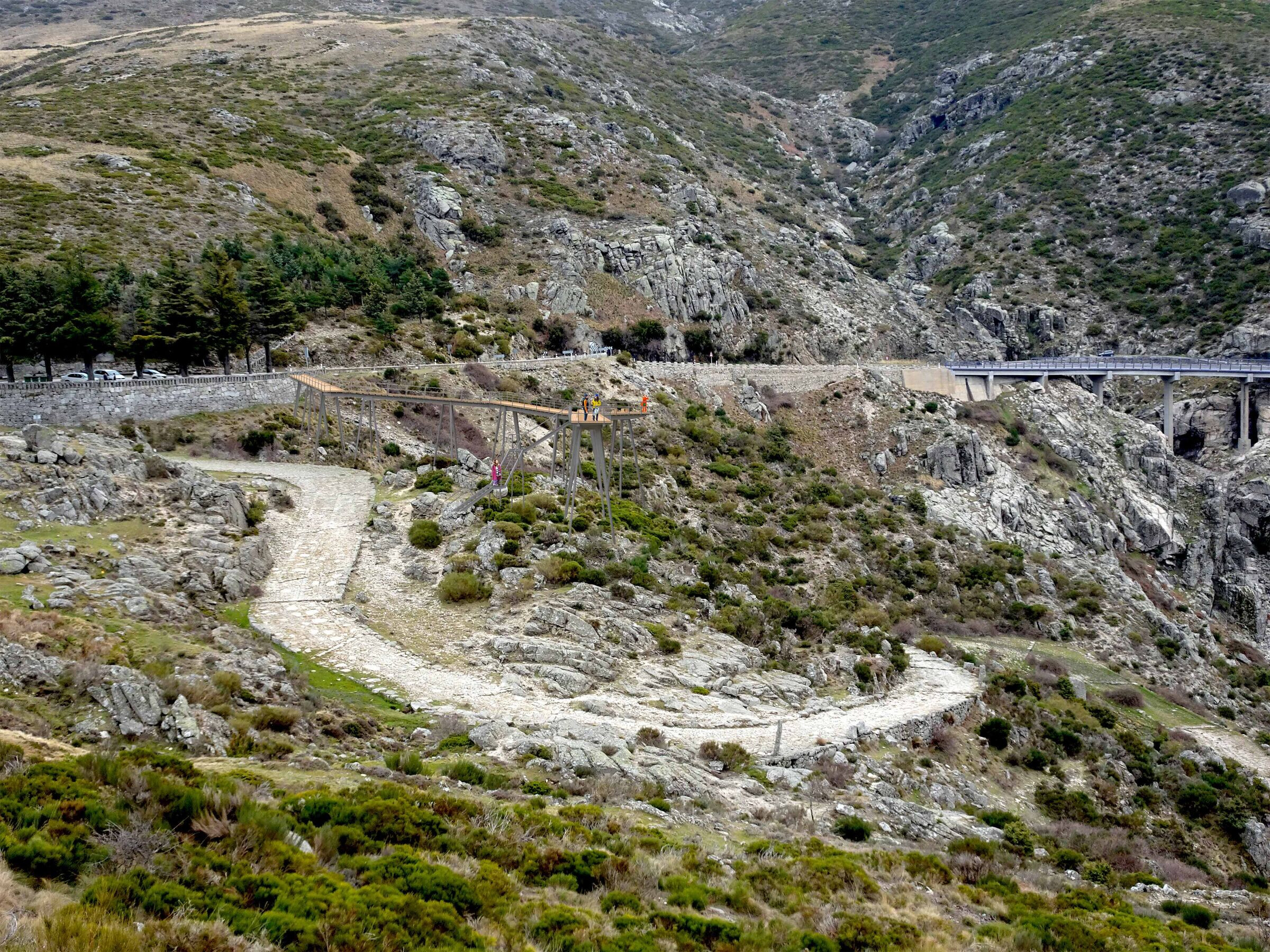 The option of a future disassembly and reuse are part of the concept and can be carried out practically without producing waste. Even the individual foundations are reversible.