The concept hotel "Mutis" located in Indonesia. This project represents our search for combinations of different stylistic directions. We experimented a lot with geometric shapes, materials and furniture.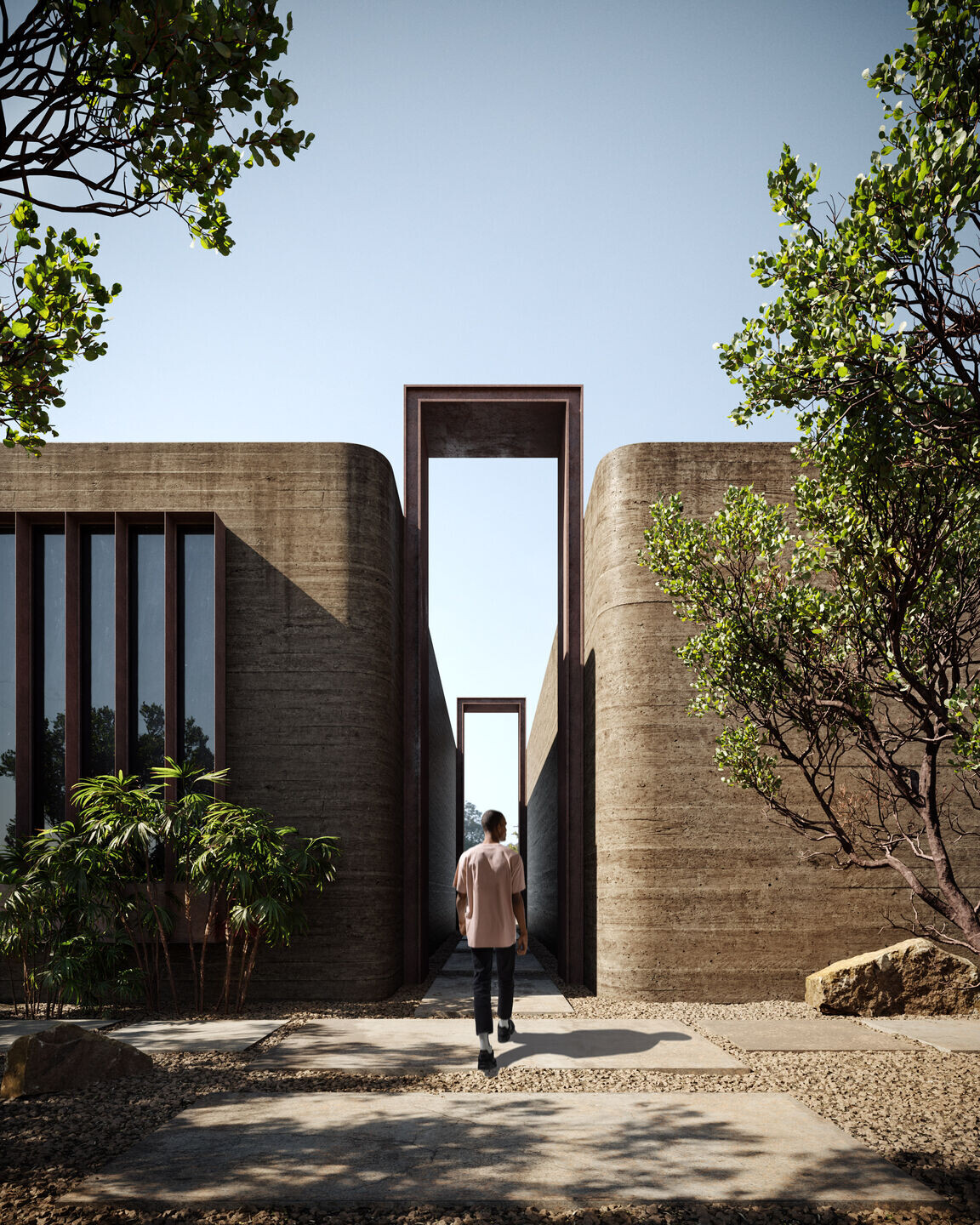 Project concept creation took about 2 months.One of the ideas of this project was to give people the opportunity to feel like a part of nature through location, natural materials, colors, art objects and interaction of plants with interior and architecture.
We used artistic plaster in the interior, polished concrete on the floor, custom metal and wood panels on the walls.