The Nail Spa has held its presence in the market for more than 10 years and has evolved as a leader in the health and beauty sector, becoming the go-to professionals within their industry.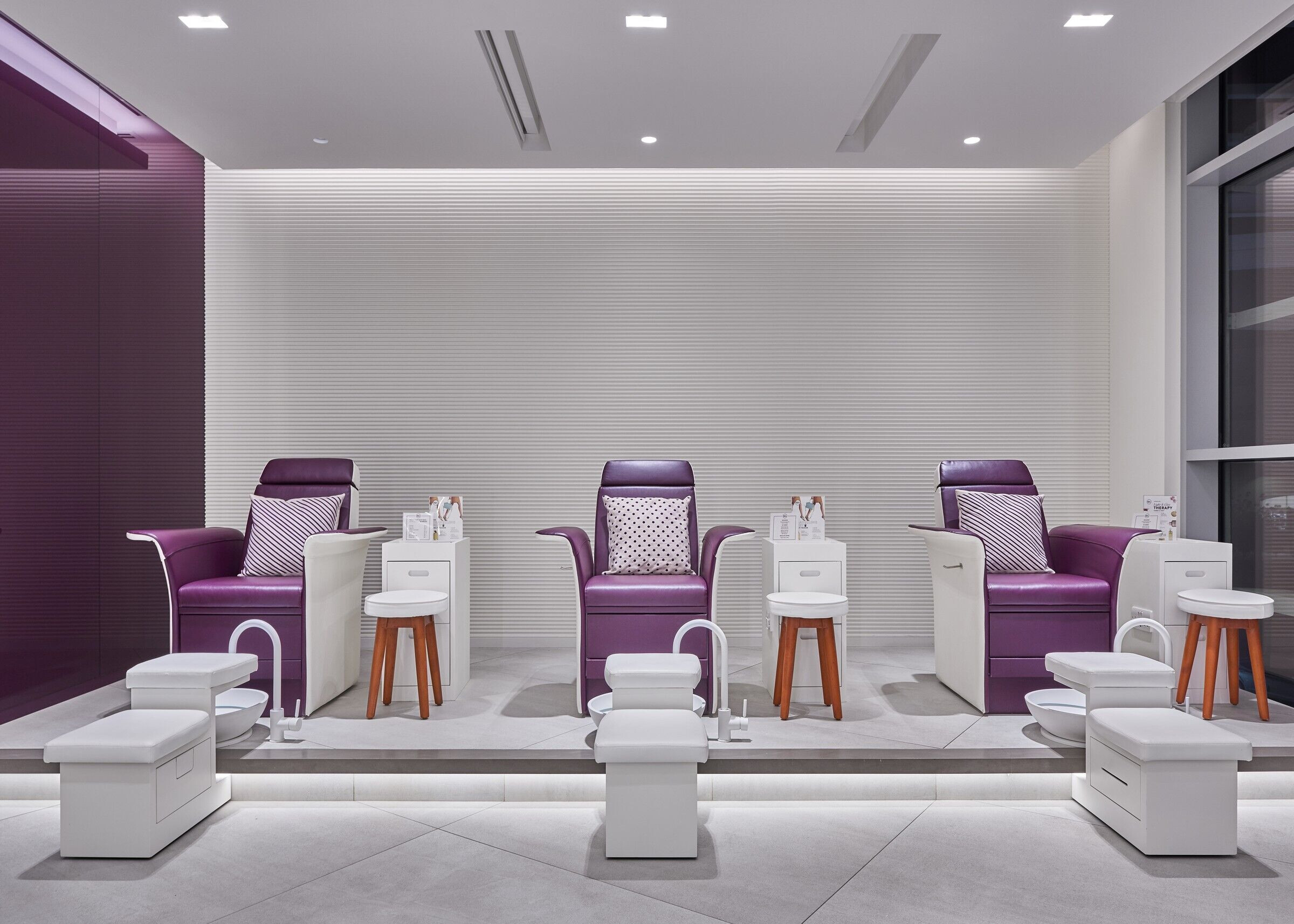 Their brand, and in turn their interiors, have developed over time, with the interior in particular becoming a much more refined and fresh aesthetic. The Nail Spa has started expanding their salon locations – with the venue in Dubai Motor City, as well as an established entity in Dubai Marina and DIFC.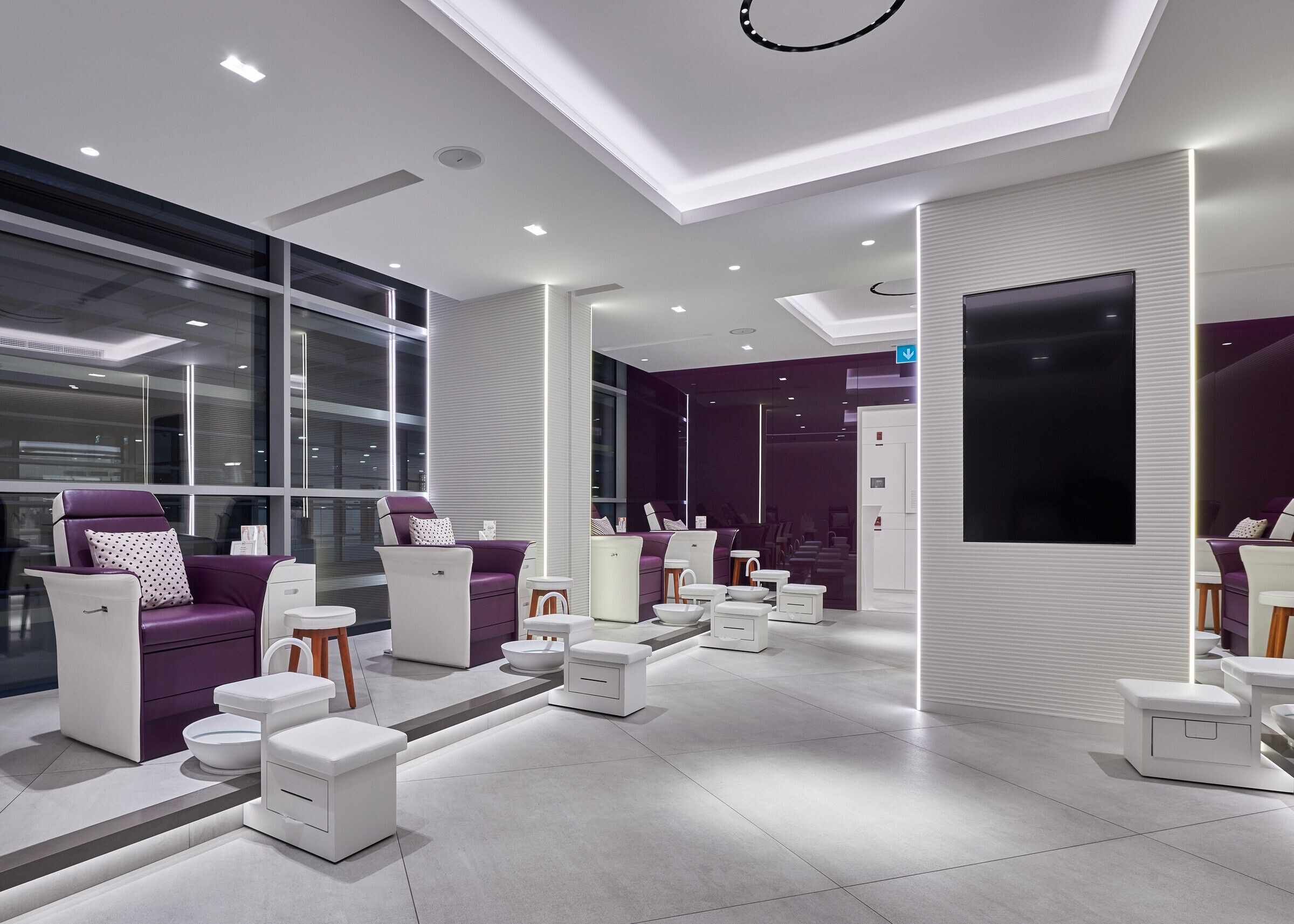 When approaching the design for The Nail Spa, it was understood that established brand guidelines were to be reflected throughout the interior dynamic, yet Bishop Design by Paul Bishop had freedom to explore with subtle contemporary touches to elevate the overall aesthetic and desired relaxed refinement.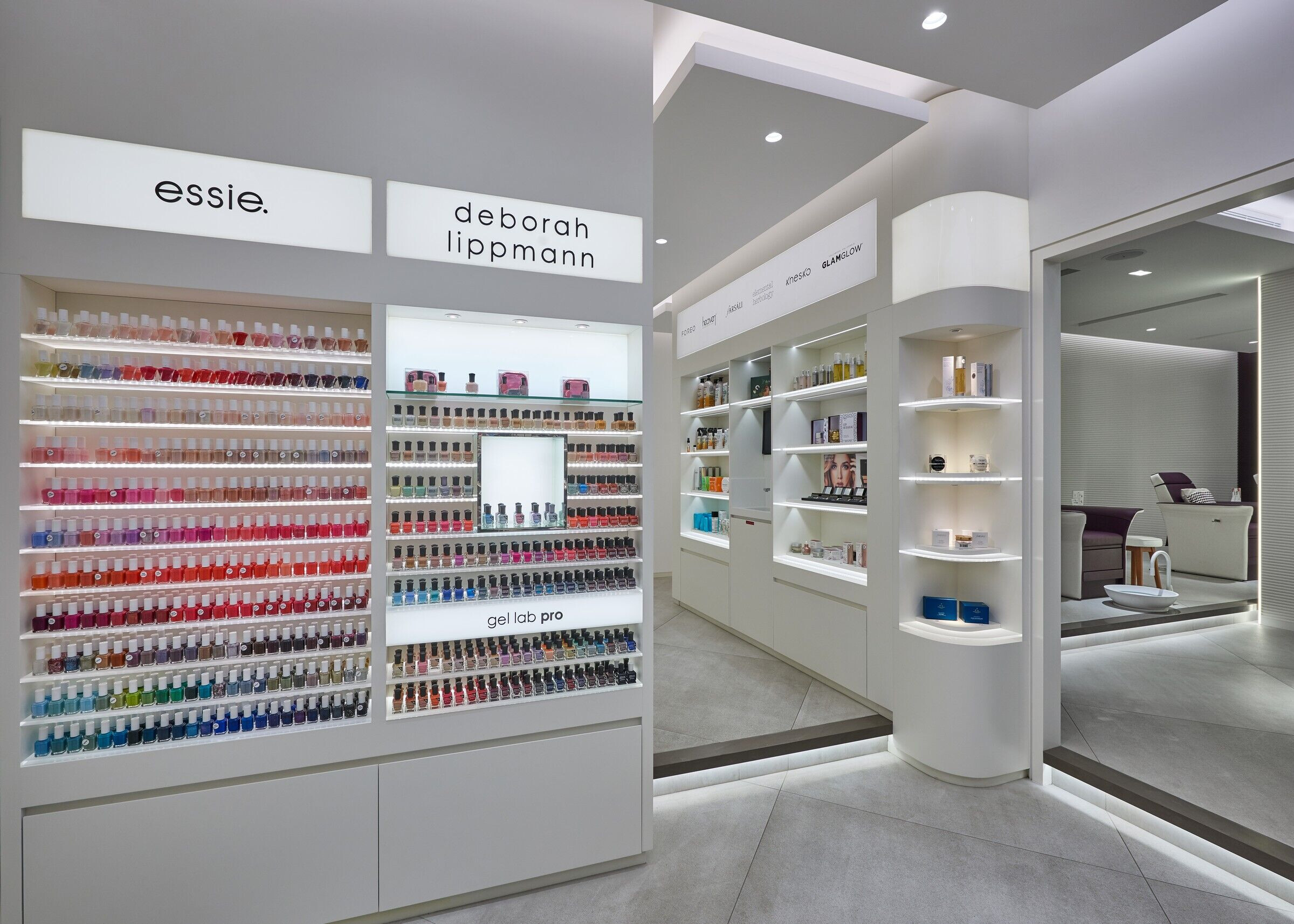 The common elements in all locations and interiors are brand colours, brightness and subtle 3D wall panelling. The main colour pallet applied within utilizes white tones, resulting in subtle illumination whilst welcoming serenity and softness into the interior. The secondary colour is the The Nail Spa brand purple shade, which is commonly used on the accent walls and pedicure chair upholstery, creating colour pops against the white backdrop. There was a risk of the interior appealing almost lifeless through its simplistic colour palette, yet we have intelligently applied the colors to contrast in certain areas effectively and introduced eye-catching light installations to bring the space to life and achieve natural visual pleasure.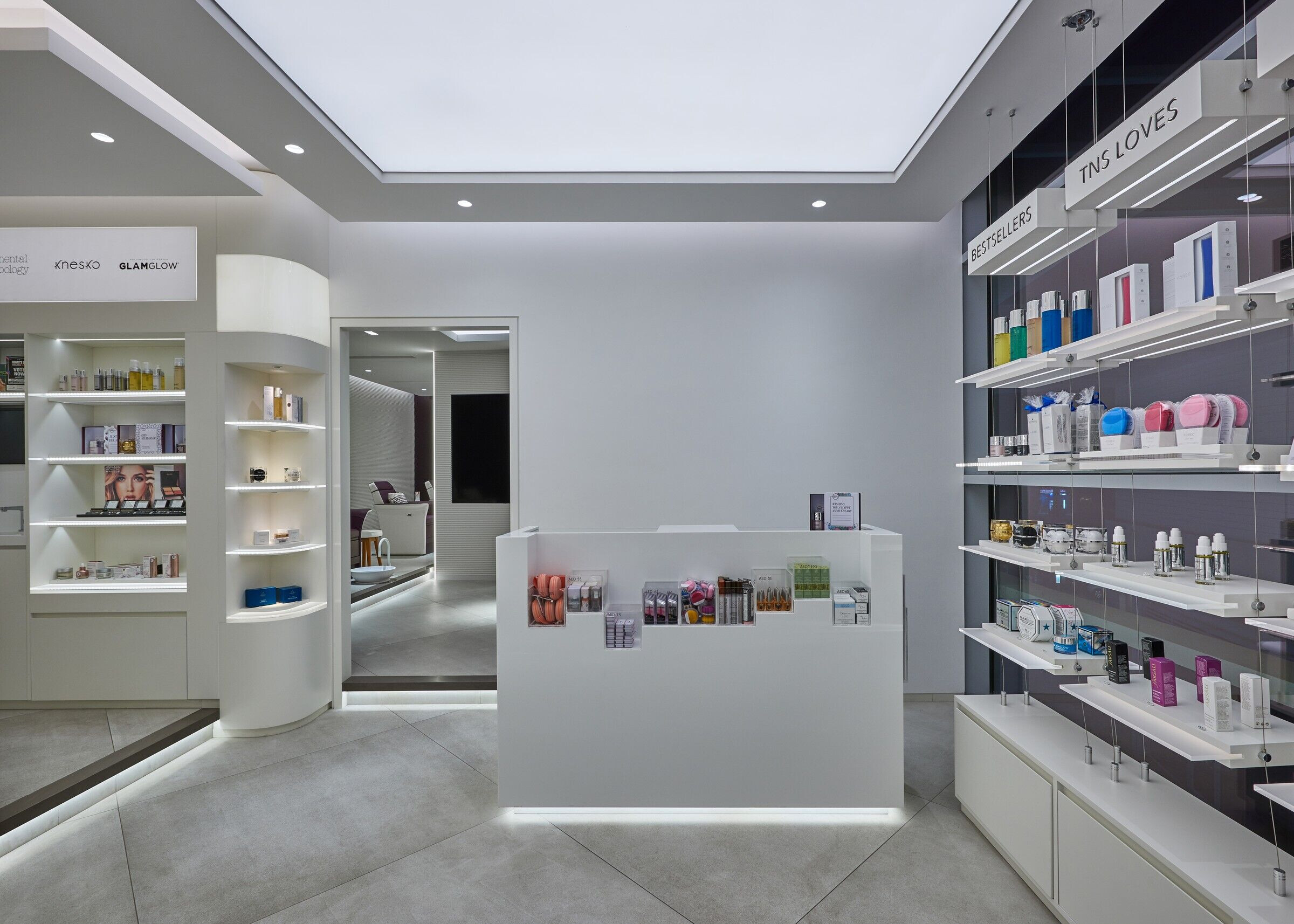 Whilst the interior may be clean and simple, we have explored and applied intelligent indirect lighting throughout which now creates an appealing and relaxing mood, perfectly achieving the desired atmosphere.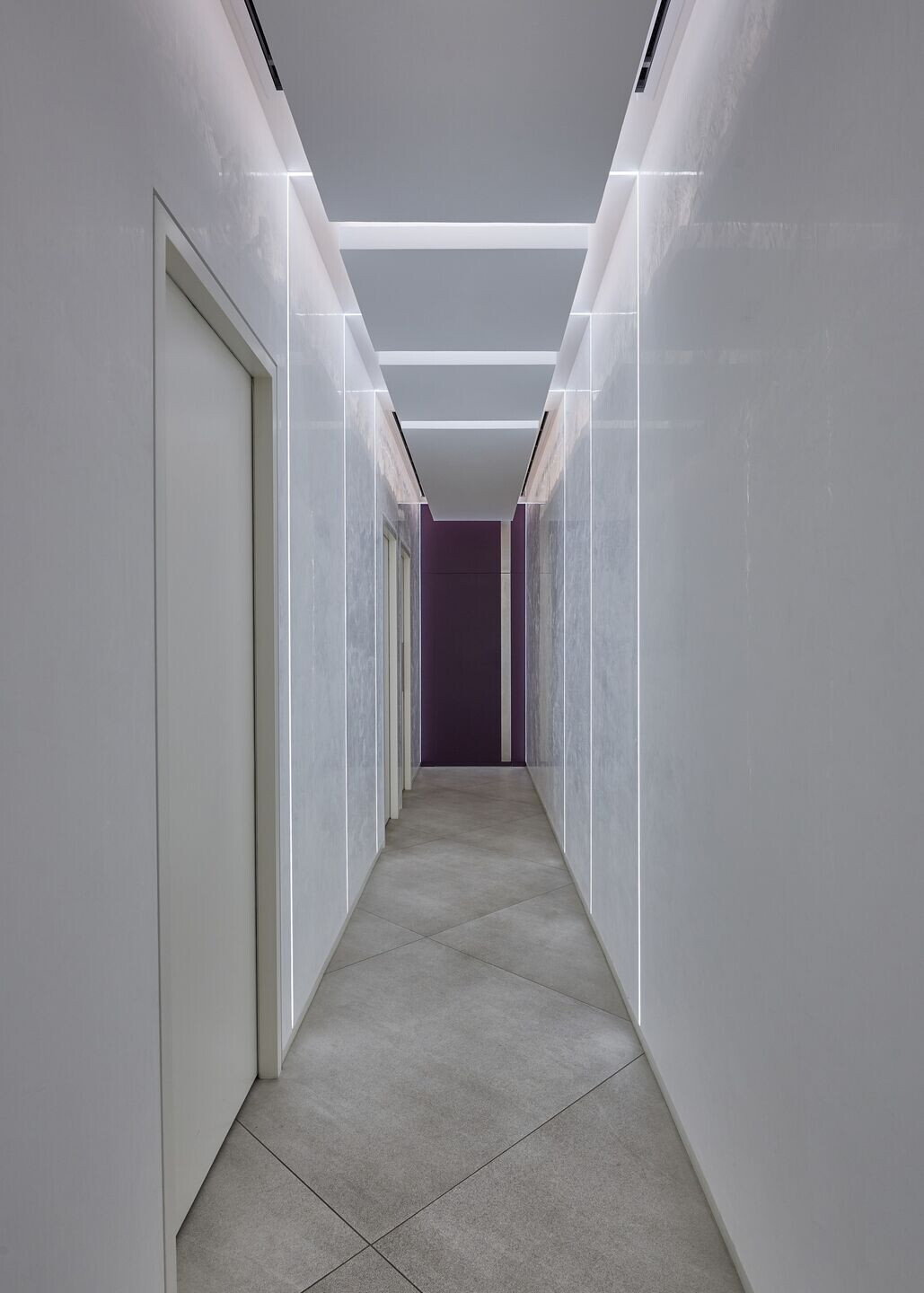 This latest venture for the esteemed beauty brand sits perfectly as part of its vision moving forward, its delicate details and beautiful contemporary flair, perfectly reflecting the brand's sentiments and three defining pillars of beauty, relaxation and excellence. With its fresh modern interior, clean lines, and stunning light installations, The Nail Spa in Dubai Motor City is a beauty destination not to be missed.