The project of an office and hotel complex in the center of Odessa 2019.
I proceeded from the task of carefully inserting a new building into the historical context of the city on the site of an old, emergency building. For increased comfort of the complex and to unload the city center, a multi-level parking has been developed.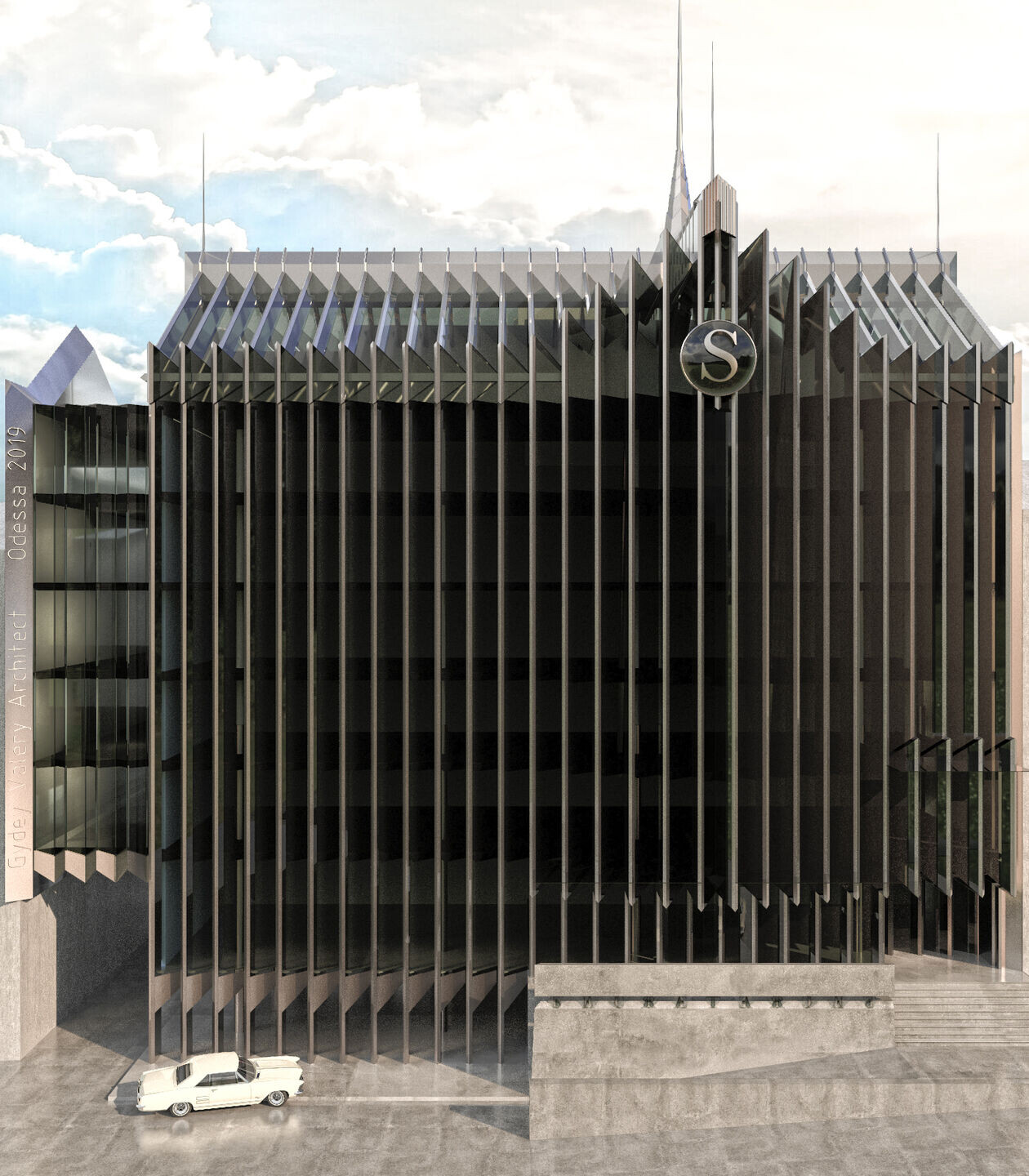 Expecting that the city authorities and architects of the city would be skeptical about such a contrasting introduction of the proposed building into the existing historical environment of the city, I simultaneously developed, without a significant change in the planning solution, the second version in the Renaissance style with a minimal risalit and the third version with a classical portico of the entrance group on the main facade. I want to note that the neo-gothic reading of the main concept is supported by the old neo-gothic synagogue on the other side of the street.