Based in Louisville, Kentucky, The Filson Historical Society is an organization that collects, curates, and archives the rich narrative of the Ohio River Valley region, offering an ambitious range of educational programs and cultural resources that support this focus. Headquartered within the historic neighborhood of Old Louisville, The Filson is encompassed by the nation's largest contiguous collection of Victorian mansions, developed during the Great Southern Exposition in the late 1800's. After 130 years of collection and operation, The Filson outgrew its existing home in the Ferguson Mansion – an historic example of Beaux Arts architecture.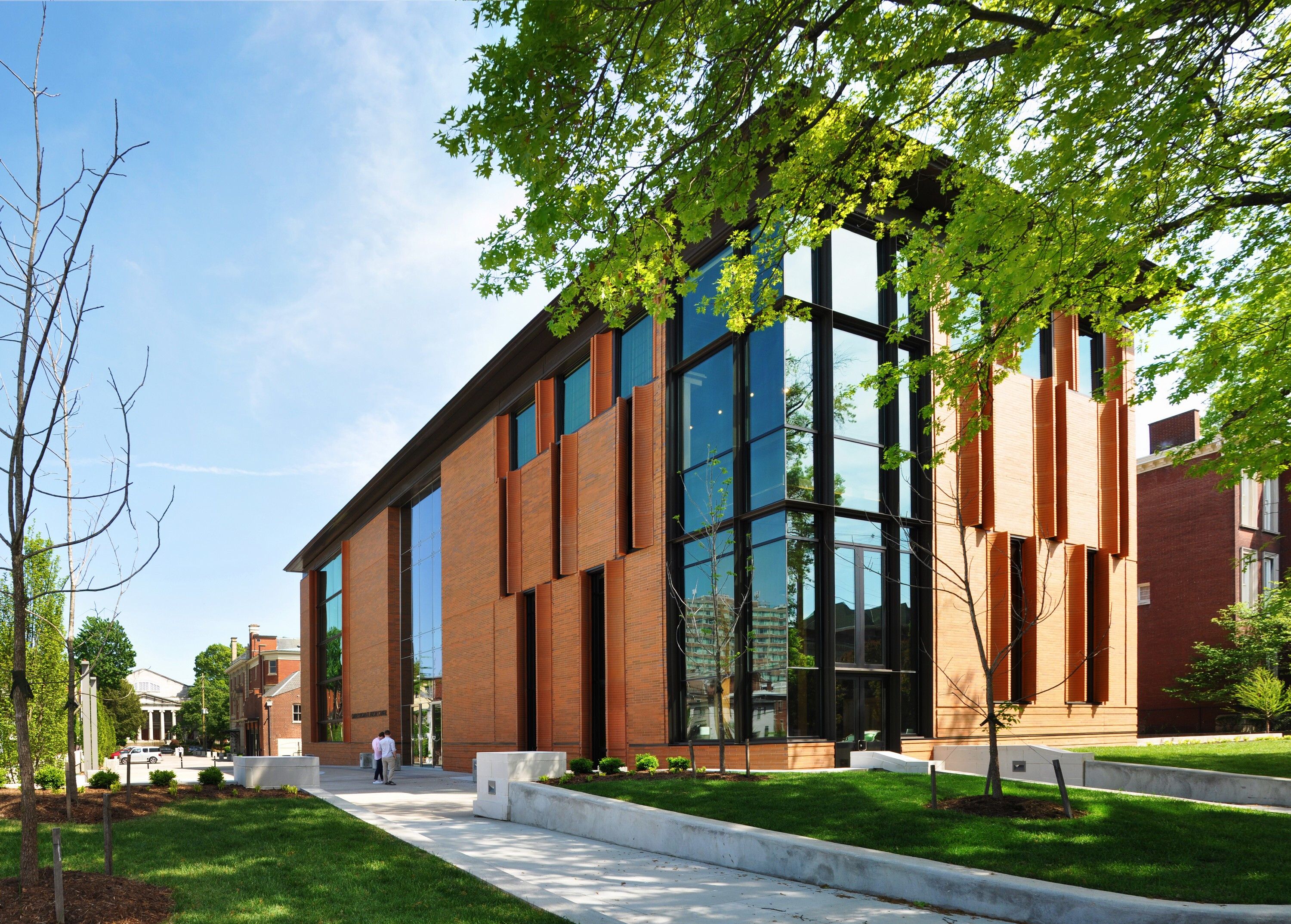 The Owsley Brown II History Center is a new 30,000 square foot structure – one component of a unified campus expansion that includes a renovated Ferguson Mansion, an adjacent Carriage House, and a new public plaza. By visually revealing its internal functions to the community and emphasizing the use of layered contemporary construction techniques, the new History Center presents a deliberate spatial contrast to the Ferguson Mansion, with its dense masonry walls and small apertures. Programmatically, the design incorporates multi-use event spaces while doubling The Filson's archival storage capacity.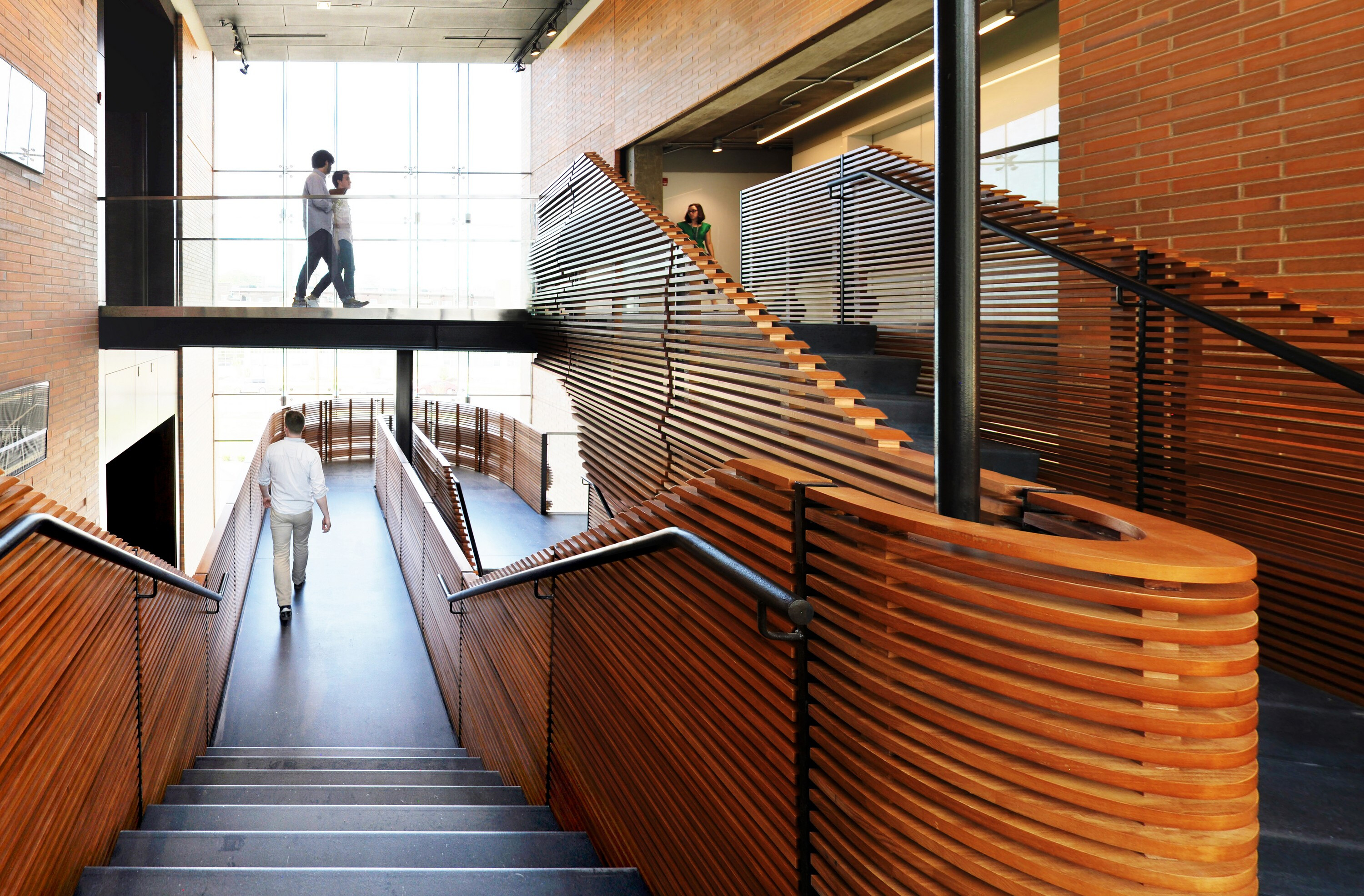 Guided by extensive, contextual research of the Old Louisville preservation district, and inspired by the architectural components of the Ferguson Mansion, the new building recalls traditional period details through wood - specifically the exclusive use of stained poplar (also known as the 'tulip tree' - the state tree of Kentucky). Ornate ceilings, elaborate staircases, and other elements are reinterpreted with contemporary fabrication techniques that investigate proportionality, depth, and layering of materials. In an abstract reference to The Filson's historical focus on the Ohio River Valley, the wood-lined interiors of the primary public spaces allude to conceptual precedents such as water droplets, ripples, and refracted surfaces.
As a testament to its inclusive design process, The Owsley Brown II History Center is the only large-scale building within historic Old Louisville to receive unanimous approval by the city's Landmark Commission in over 40 years. Following an eight-year period of design, private fundraising, and construction, the project was completed in March 2017.