The apartment is located in one of the prestigious projects by Ar. Sanjay Puri in Surat, Gujarat. The 10,000 sq ft residence holds 5 bedrooms, a gymnasium, home theatre along with common areas including living room, family seating, dining and deck. The client brief entailed a residence for the couple, their parents and two kids (a son and daughter). Considering the preferences of the client, the Ultra-Modern theme was decided for the interiors, where minimal palette of material is taken into consideration. Dyed veneer, shade of tan, hues of grey and white with tints of greenery were majorly used.
Curves have been introduced that define spaces and render a harmonious rhythm to the residence. The common area is the central spine of the house from where the rooms branch out. A metal screening has been provided that gives privacy to the informal spaces like family seating and dining area. The temple is connected with the family seating and is situated in the centre of the house. The temple curve protrudes from the lengthy wall and stands boldly in the shade of tan.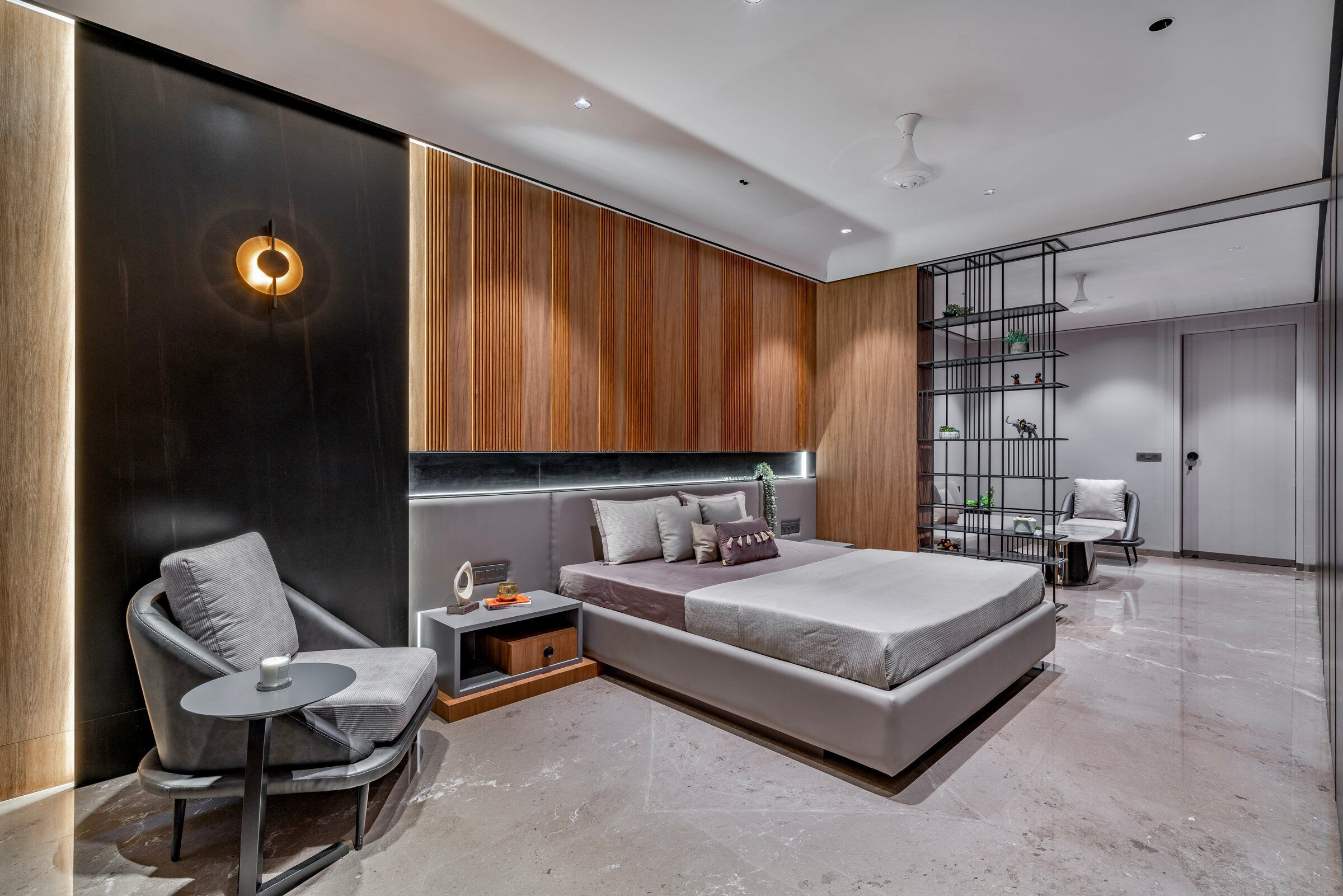 The master room is a suite that encompasses a lounge area separated by a TV unit from the sleeping area. Deck has been introduced behind the bed, which forms an informal cozy pocket in veneer. The circular metal screening forms the bed back and is accentuated with artefacts and greenery. The curved wall has been hand painted that connects both the areas. A metal screen overlaps the painting creating a perfect composition.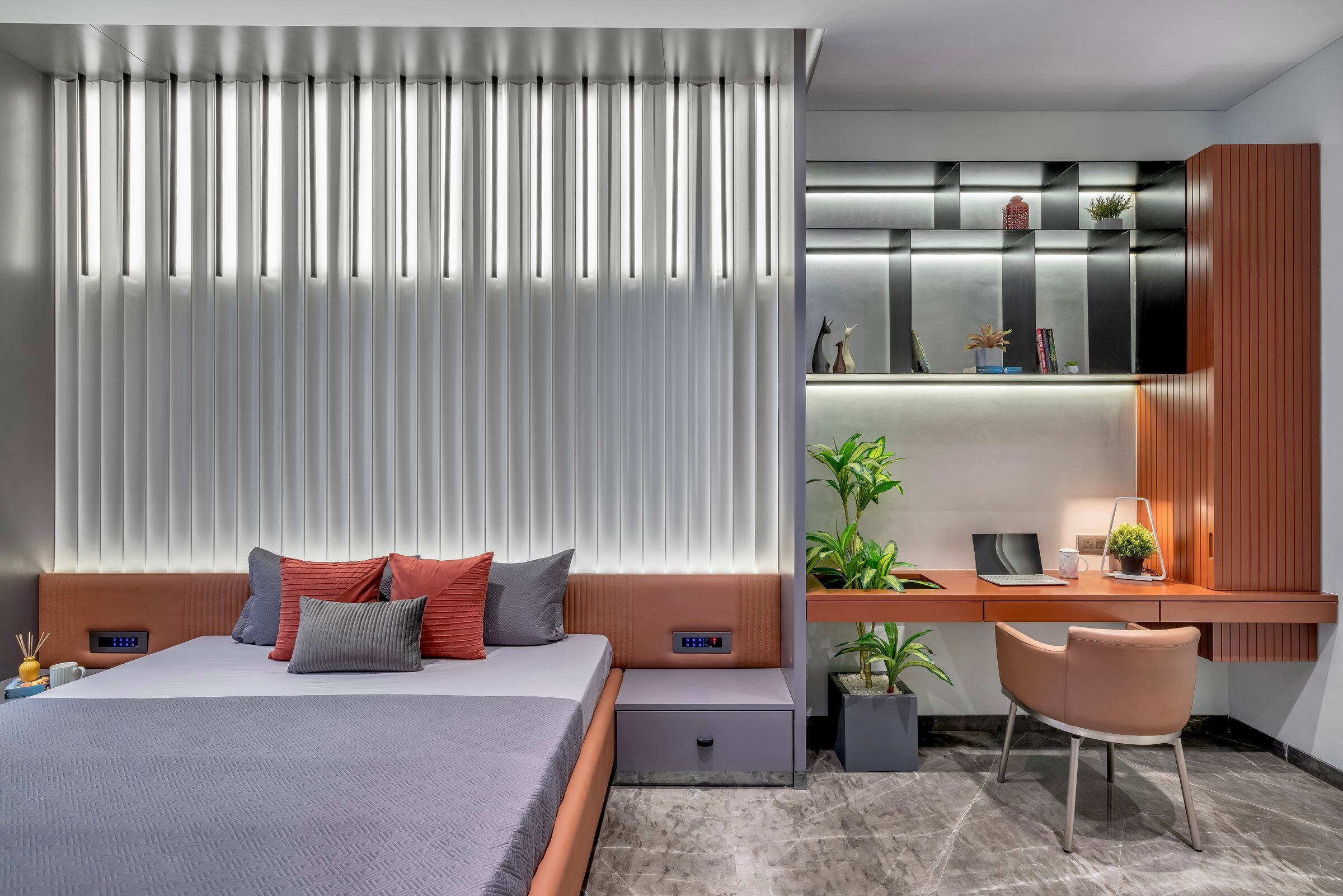 An art enthusiast, the daughter is fond of doing creative work. Taking inspiration from one of her paintings, the bed-back design has been derived. The mauve hued contours come together to make a pleasant ambience for the daughter's bedroom.
Jutting from the ceiling, the bed-back of the son's bedroom stands tall where the curves along with light elements in metal add a play of light and shadow.
The parent's bedroom has been kept subtle. Light toned tile along with a bold painting forms the bed-back. A contemporary version of four poster bed has been created using a light element. Since the ambience of the room was kept subtle, the fabric of the bed has been taken in bold tone of green.
Wrapped in the warmth of veneer and tones of grey, the home theatre is enhanced with accent lighting. Recliners along with Indian seating offer a cozy space.
The palette of this house is consciously kept neutral, to bring of the tan shade portraying our colour story.
Principal Architects: Ar. Sagar Rathod, Ar. Mansi Navdiwala, Ar. Ritika Uttamchandani