"CULTURE OF LIVING FOR MULTIPLE GENERATIONS IN THE SAME HOUSE, especially in big cities , has created many diverse living environments and behaviors. Located in the west of Ho Chi Minh City, this house with an area of 5x20m was born to become a living place for a large family of 3 generations including grandparents, parents and children.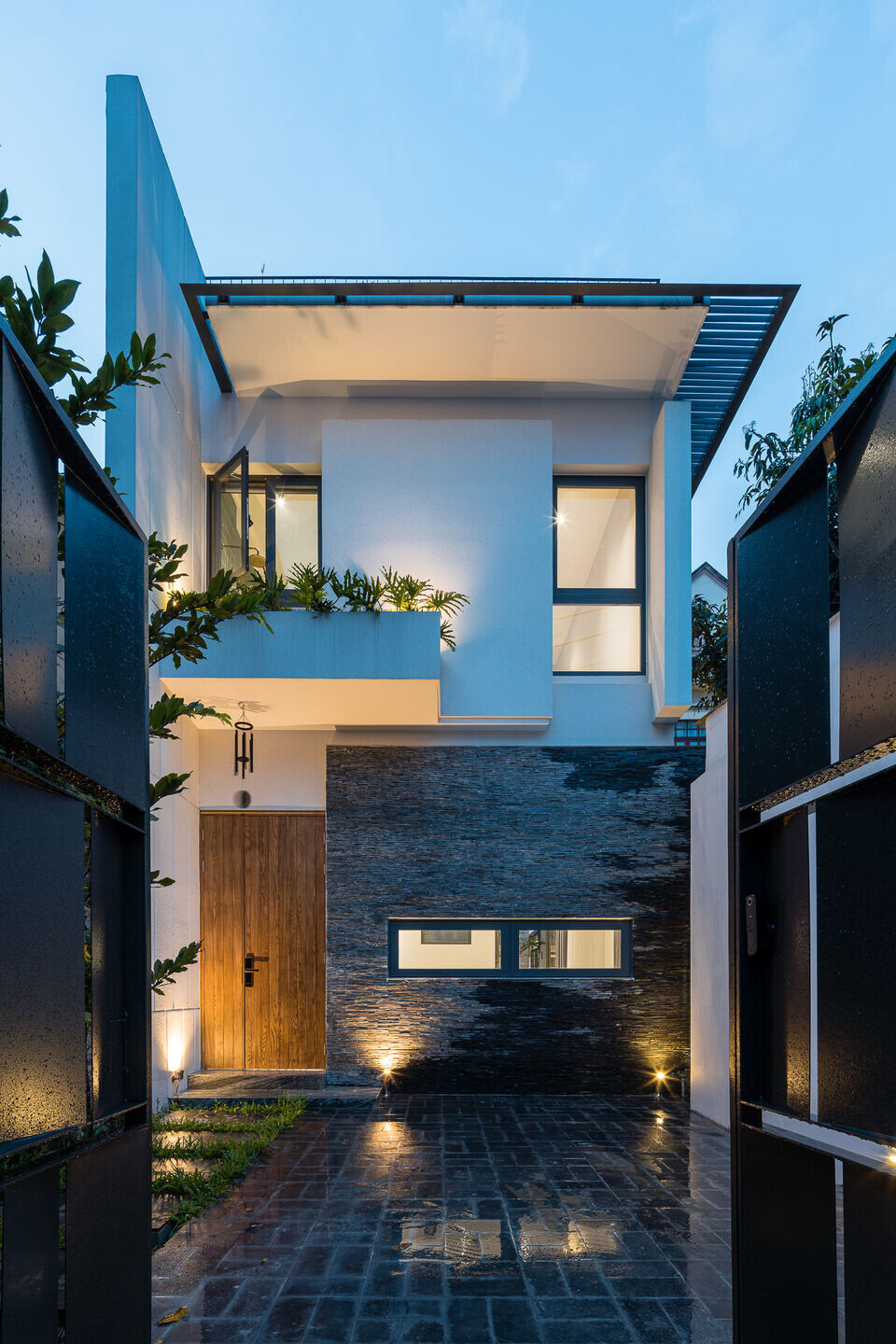 Besides creating spaces to connect, share and take care of each other among family members; Differences in age, habits and private living space needed for each generation...are also the top considerations when building a new home. This is the origin of the architect's idea.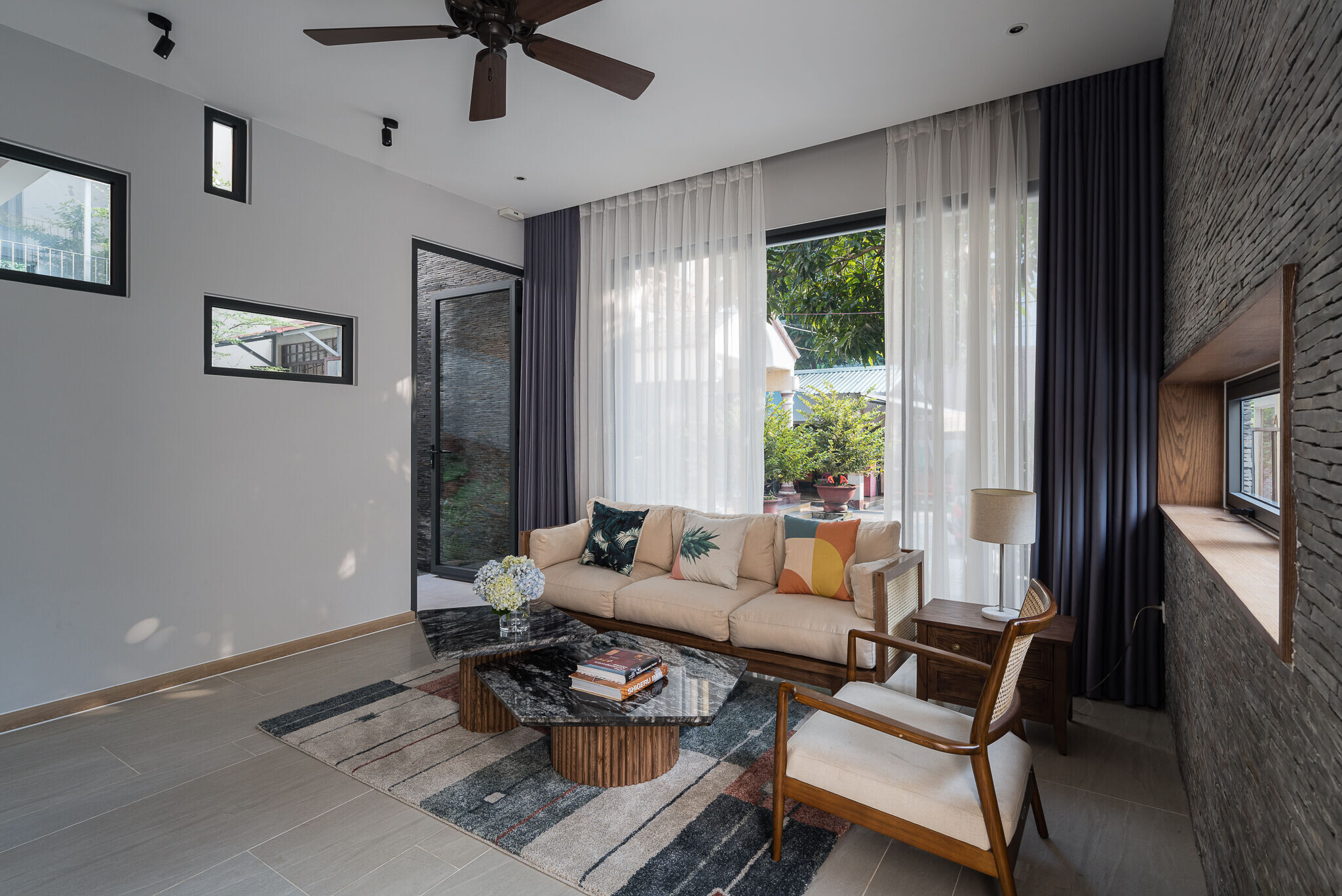 The advantage of the length of the land allows the design team to organize two parallel living spaces in the same house, one for middle-aged families, one for young families. In which, the living and resting place of grandparents is moved back to the family house, behind a large garden with full functions for the bedroom, kitchen and a small dining table.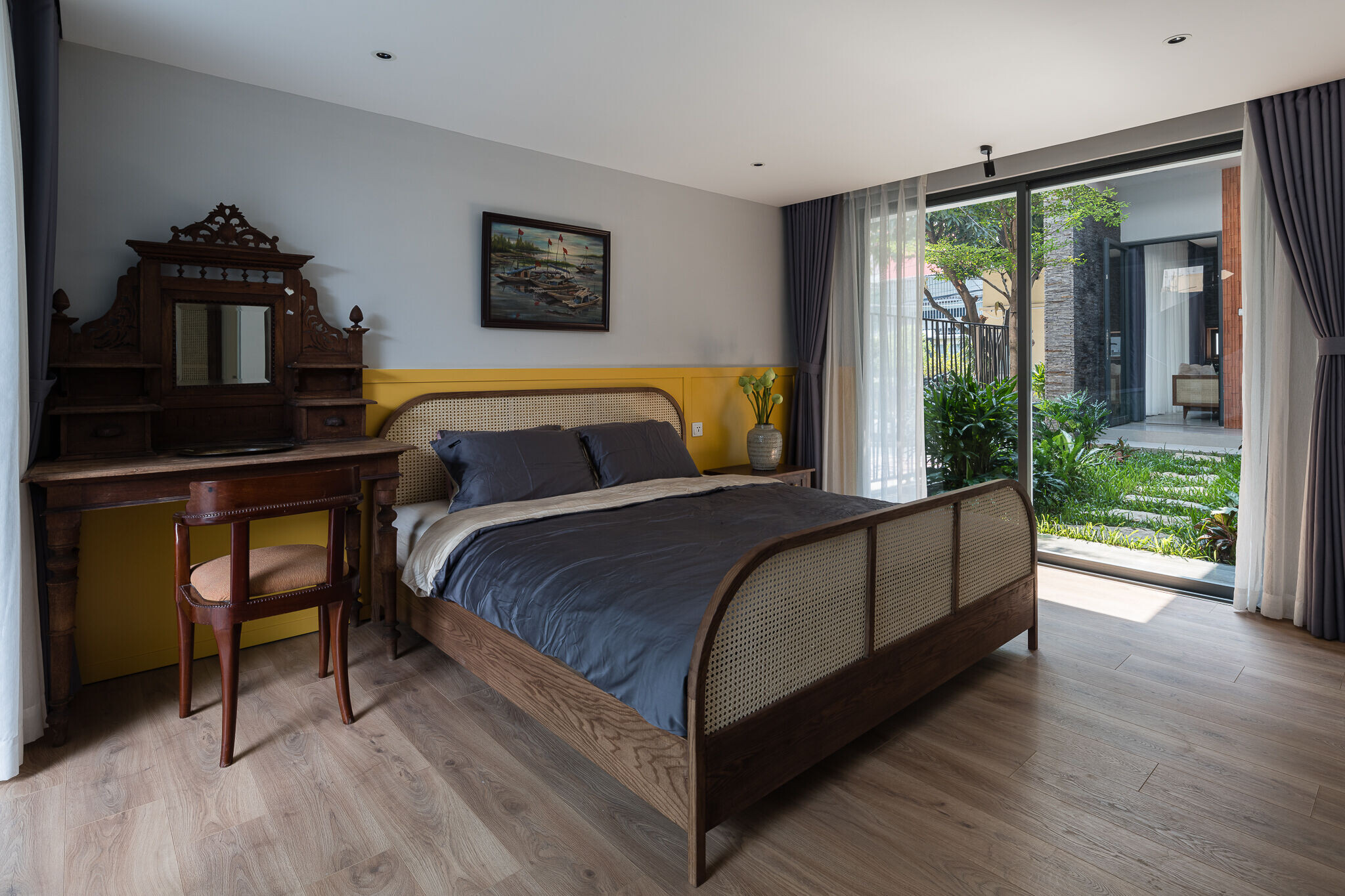 The living room and garden are located at the entrance on the ground floor, there are also a common space for family members to meet and interact daily. All private activities of the small family are moved to the upper floors, connected by an outdoor staircase, creating the feeling of entering a second home. Even in this second space, each member has their own space from resting, relaxing to playing, studying or cooking.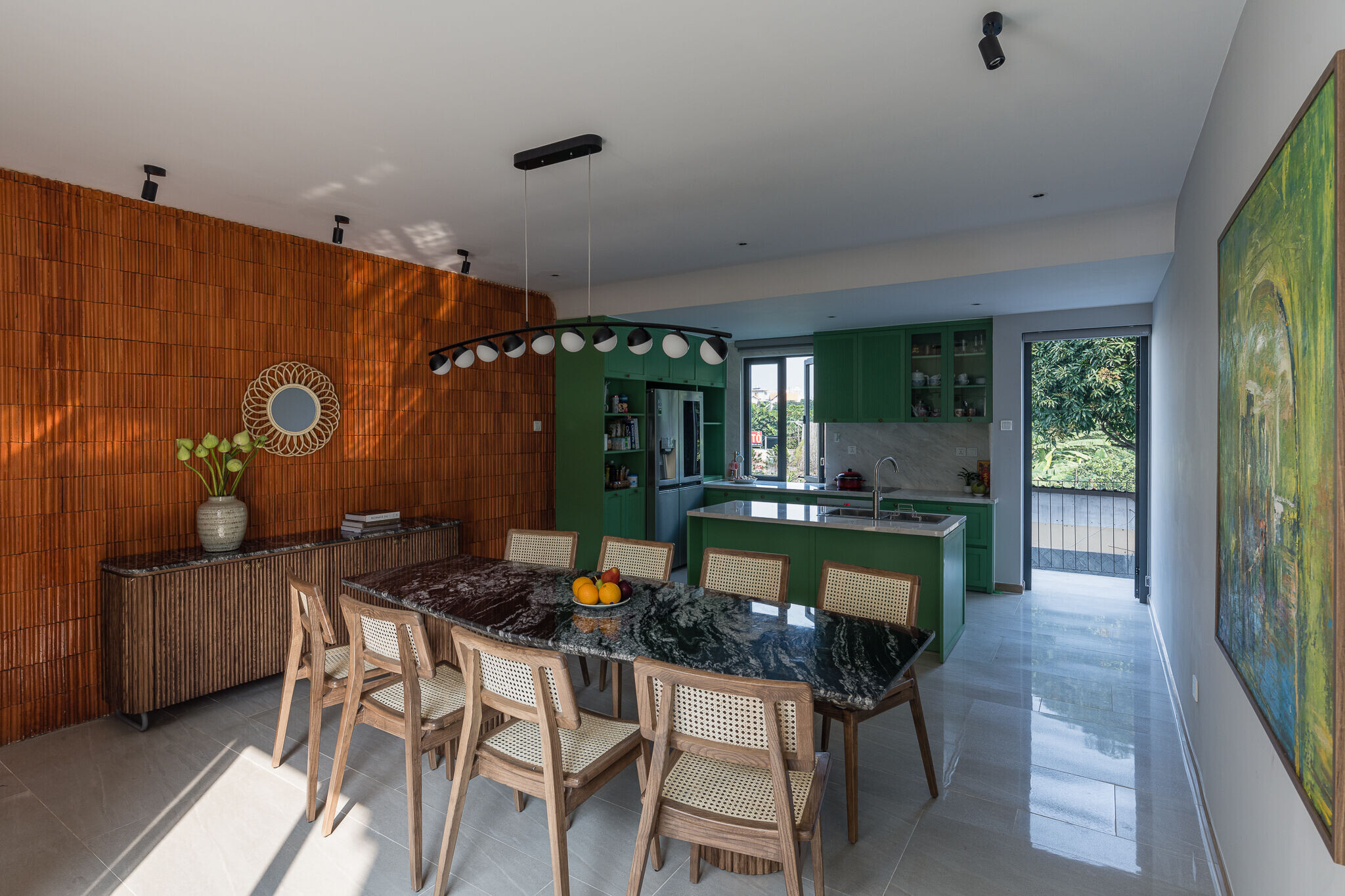 Another great thing about the project is that the house is located next to the Maternal side - grandparents' house of the children. Therefore, a corner of the garden is connected to the next door's yard, giving the house more outdoor space, which many townhouses are looking for. A symbiotic dependence but without mutual influence of a large Vietnamese family of many generations.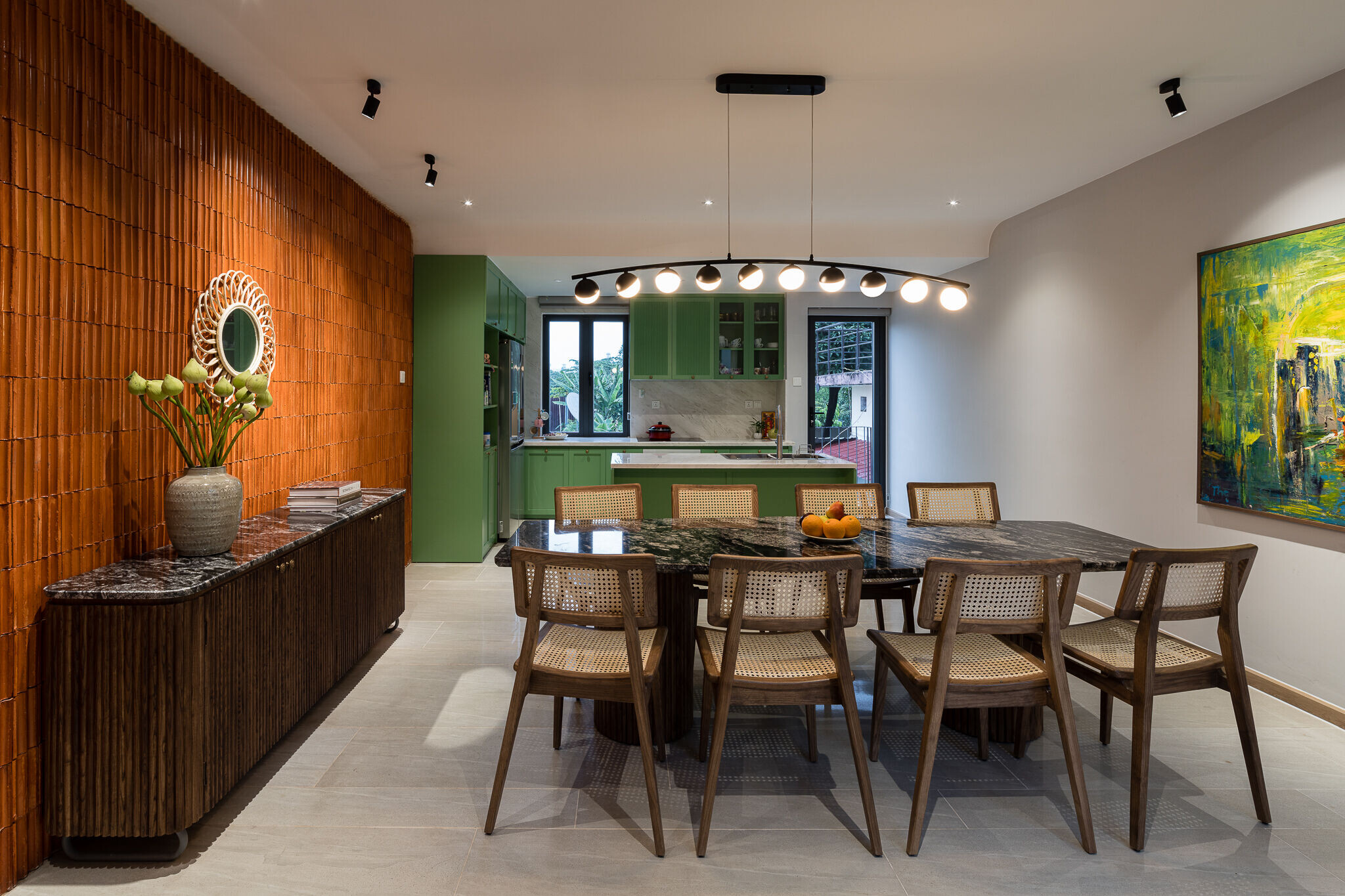 By cleverly handling the space, the house is "divided" reasonably: the members living in this house can connecting, sharing and taking care of each other, but also ensure privacy when necessary.
Every member's private space is designed according to their own style. Light, wind and plants are an indispensable part of each room."