If you could peer through the roof into this flat from above, you would see a large glass enclosure in which three intimate rooms are distributed like small boxes dividing the large open space into somewhat public zones. This is why Gisbert Pöppler calls his design for this Rooftop Pavilion "The Village".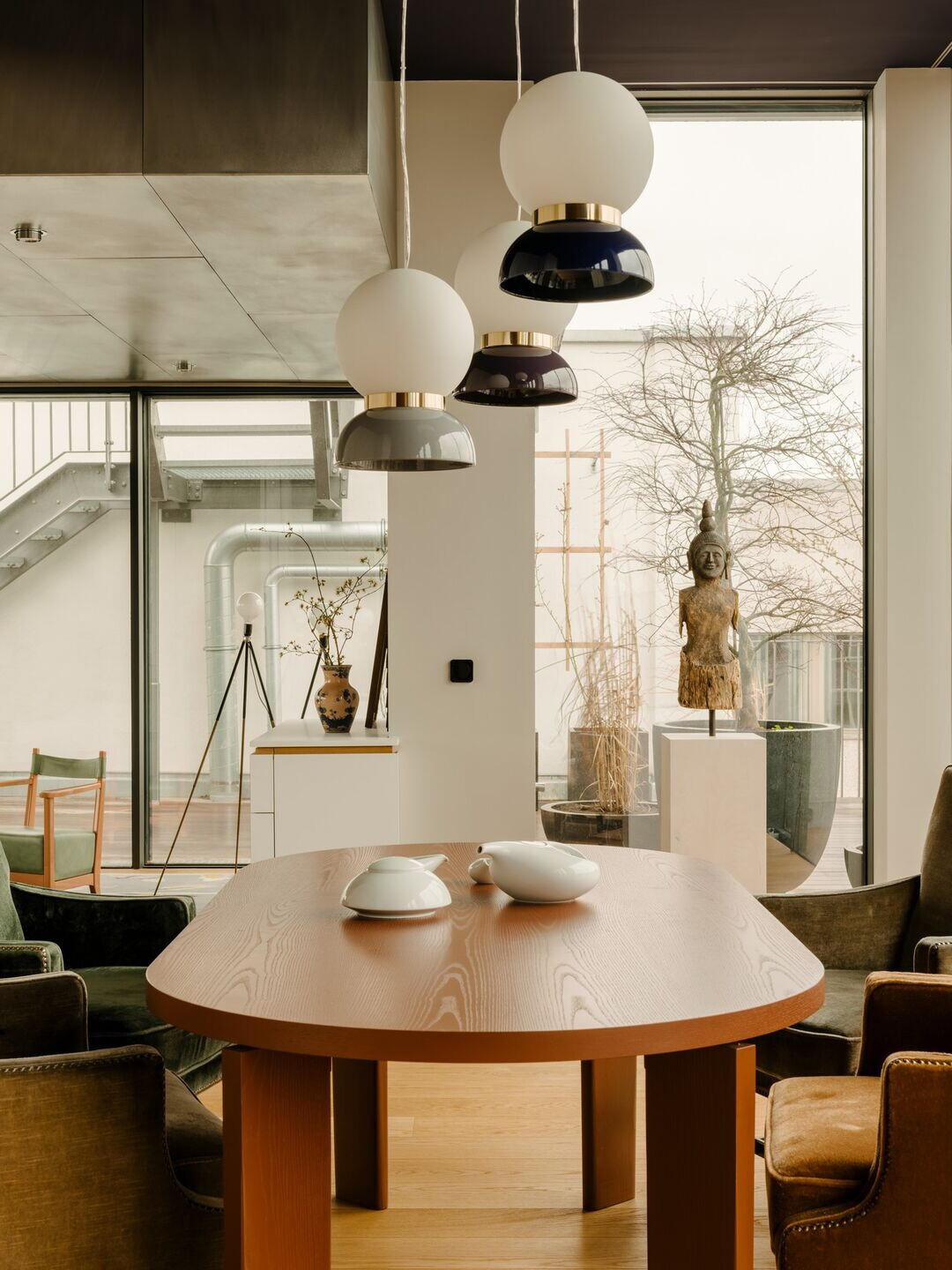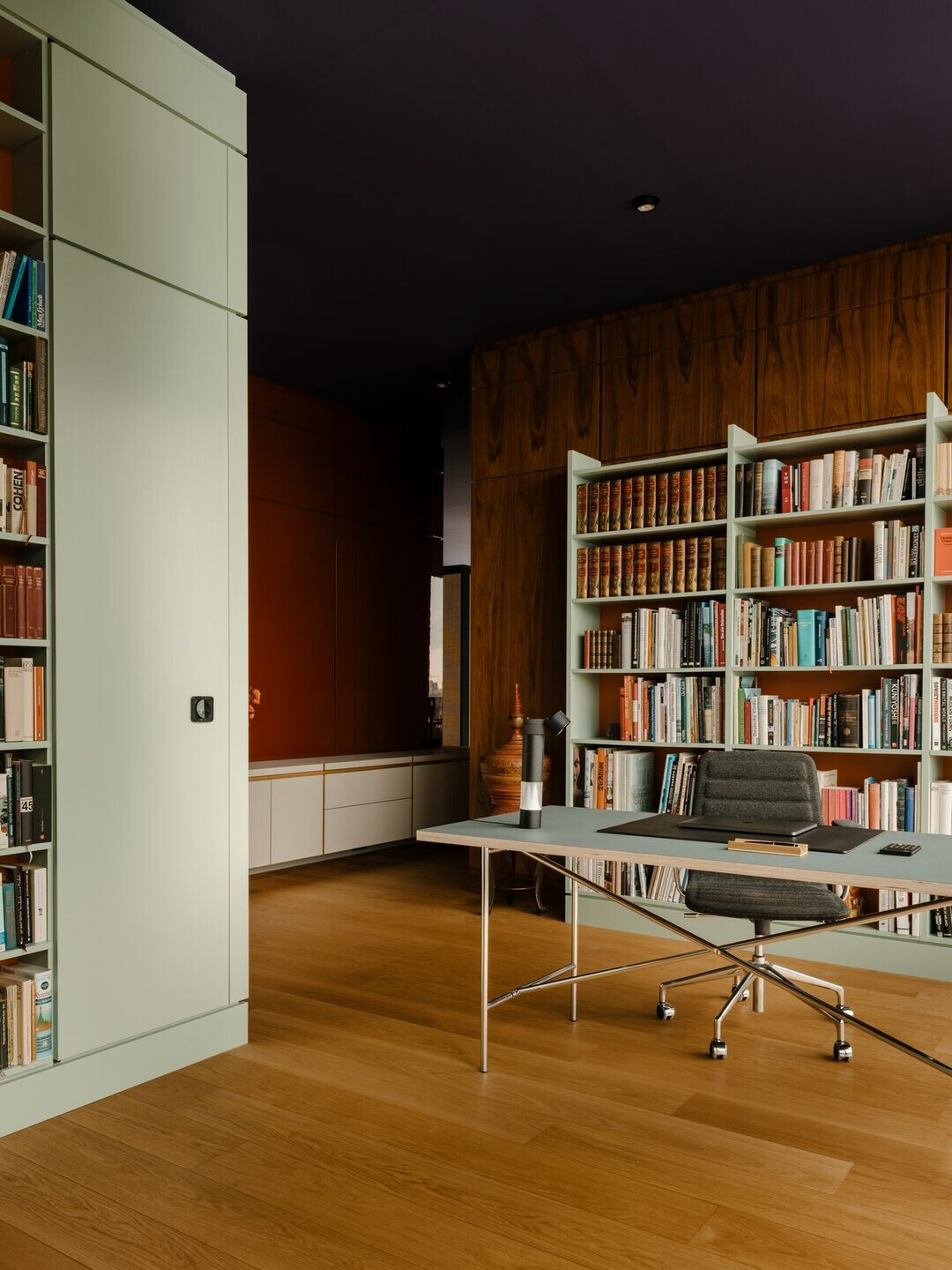 The apartment has a generous open quality with a comfortable atmosphere. Gisbert Pöpper achieved this incorperating a variety of materials and surfaces with different textures and bold colors. His composition creates an inviting effect giving the cool architecture a sense of security.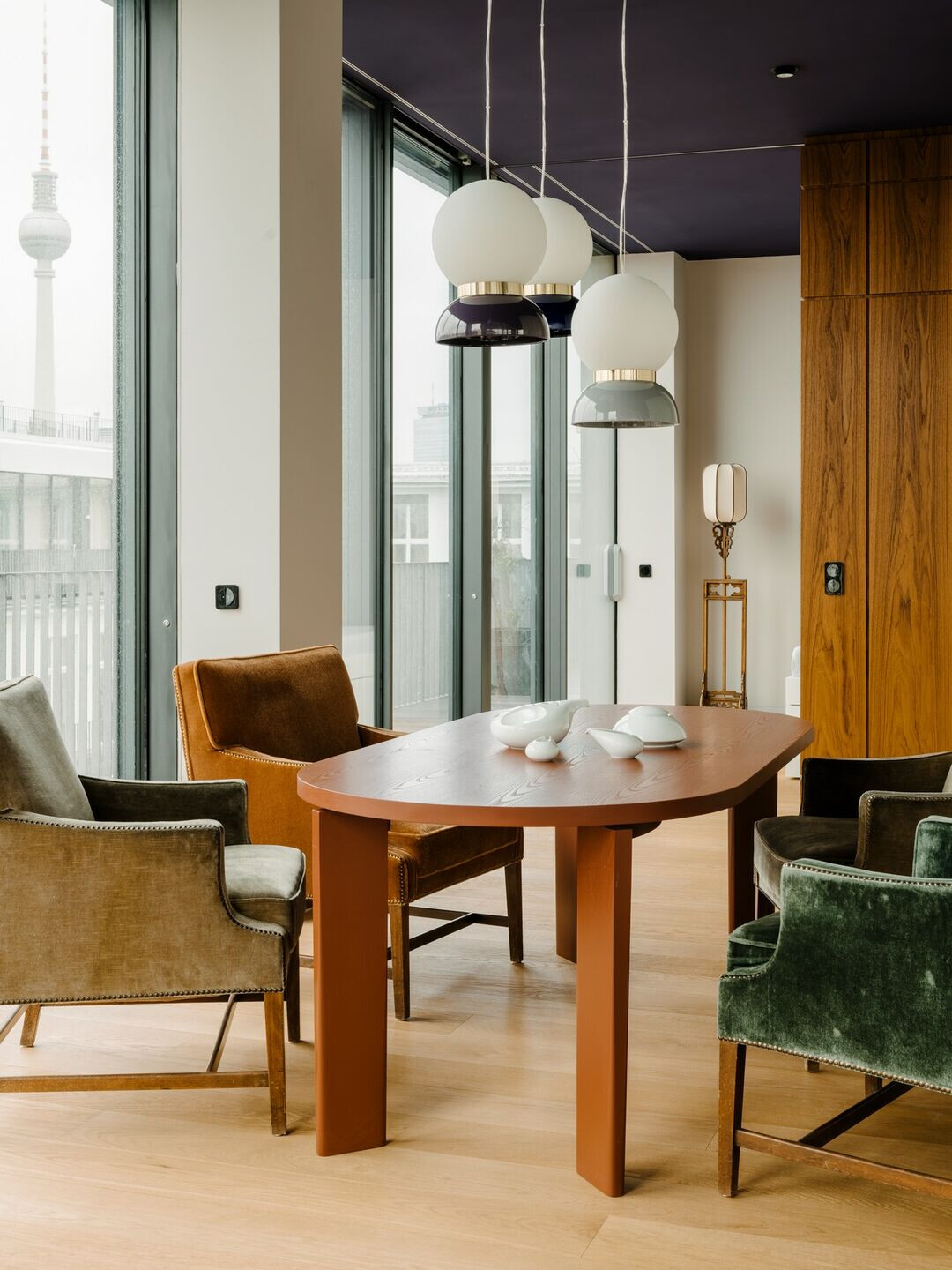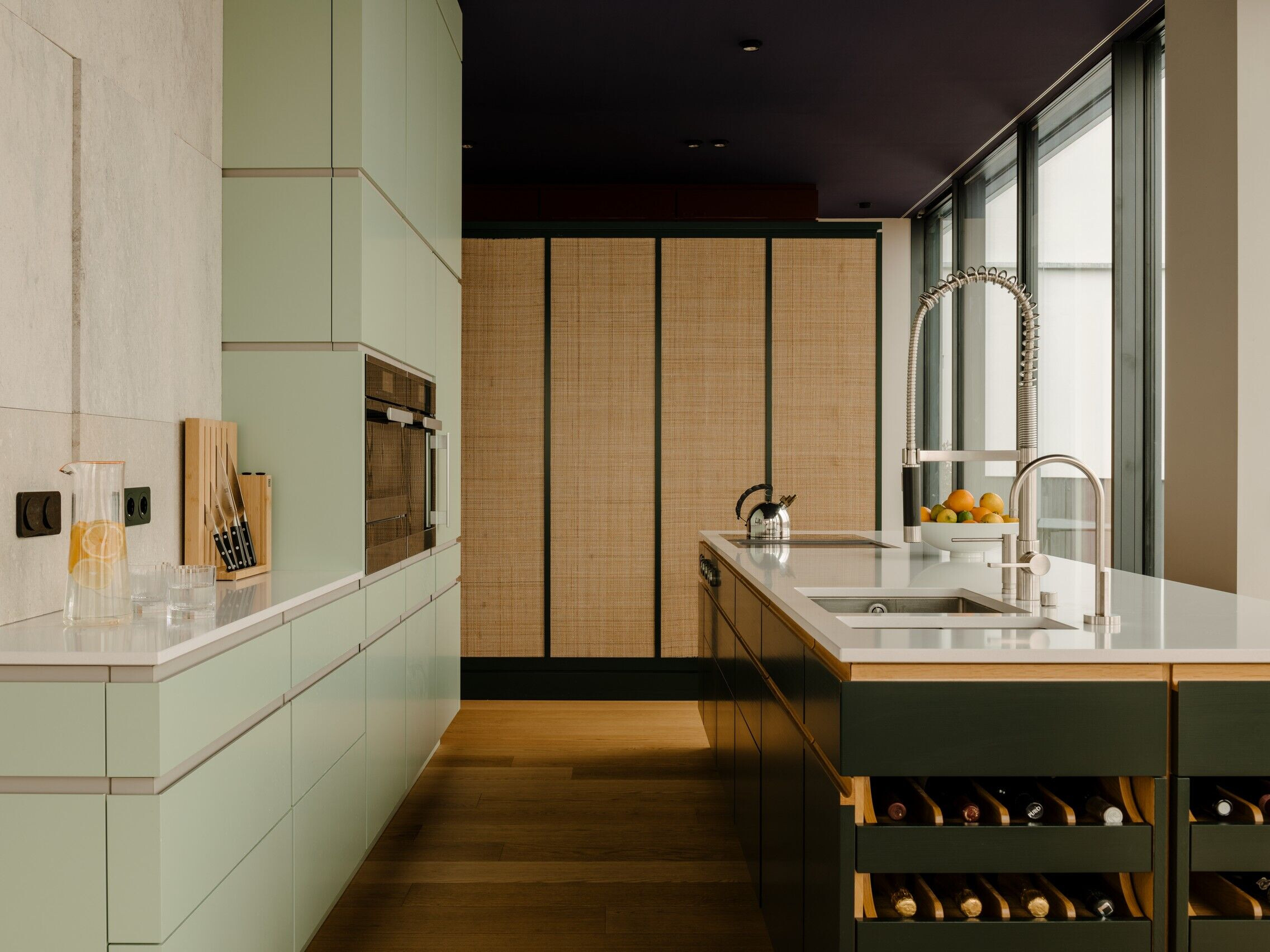 A Renaissance red lacquered wood paneling provides a welcoming warmth in the entrance. The gloss is enhanced by a mat, silk white linoleum surface of the side- board leading to the core. The adjacent office and the guest room shell are wrapped in teak, while the central walls joining the kitchen, living room and dining area are clad in a light limestone relief. This stone was personally selected by the clients during a trip to Italy in the quarries near Verona.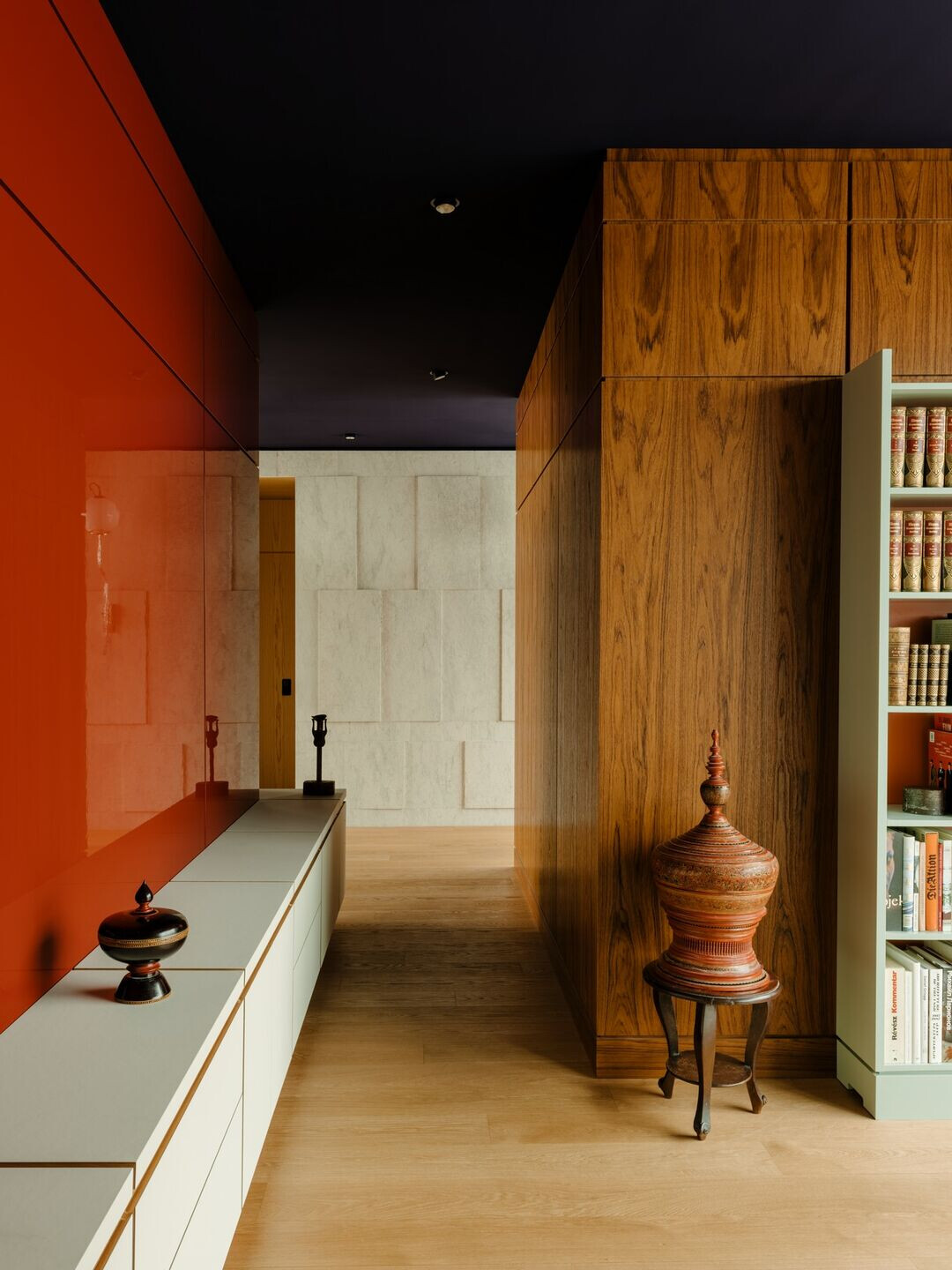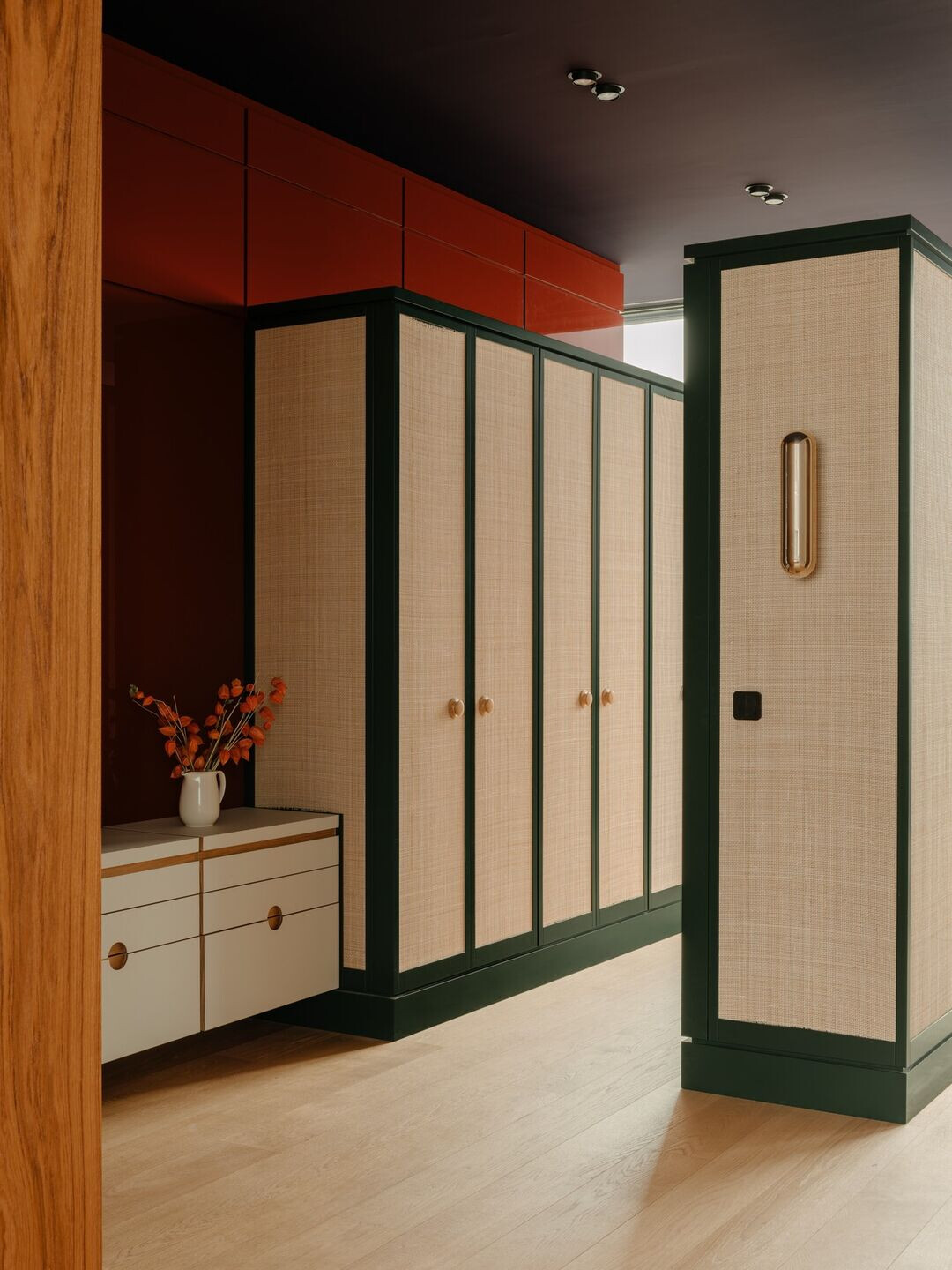 The individual needs of our clients establish the foundation of each project. Through intensive dialogue and cooperation with our clients, we at Gisbert Pöppler creates timeless interiors that are progressive, often exuding an understatement, or self-confident luxury. "A good design is like a tailor-made suit. It should fit perfectly without being the center of attention" Gisbert Pöppler says.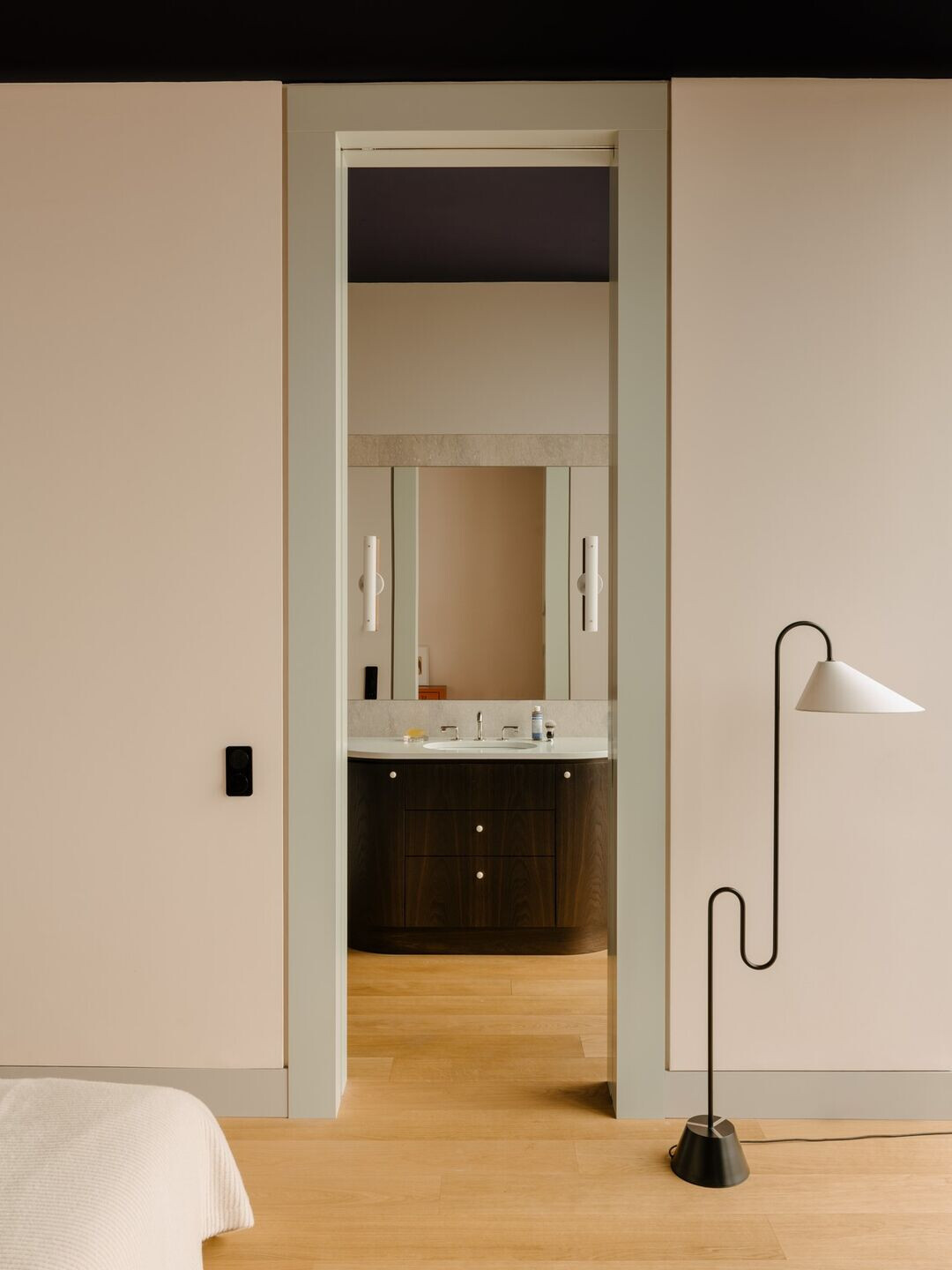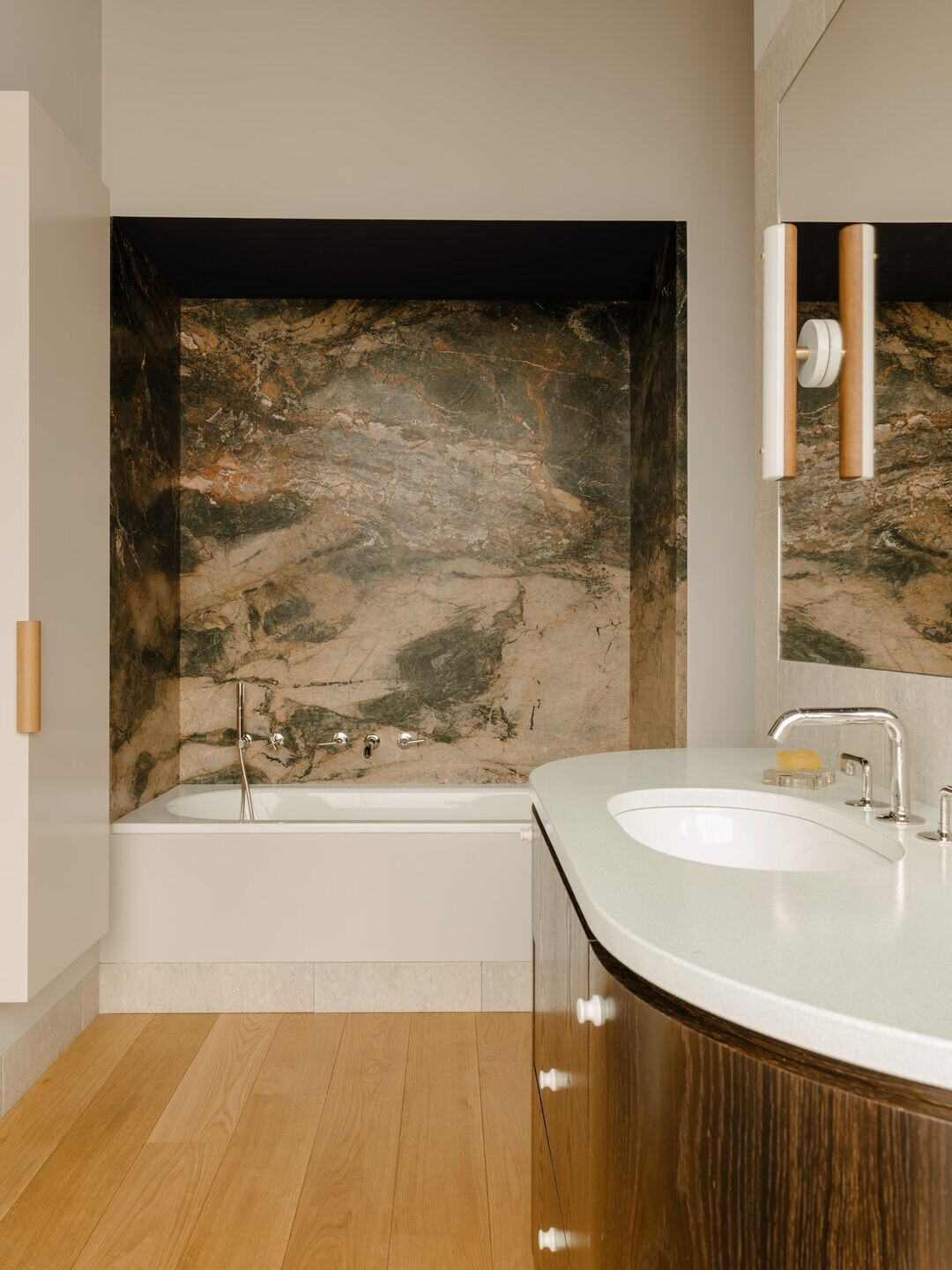 Team:
Architect & Interior Design: Gisbert Pöppler
Photographer: Robert Rieger