DELVA's Thuishaven, or Homebase in Dutch, is located on the site of the former De Gekroonde Valk brewery. We have developed the Thuishaven entirely by the DELVA philosophy: the creation of an inclusive city, a mix of living, working and accommodation under one roof, with sustainable energy generation and use of circular materials.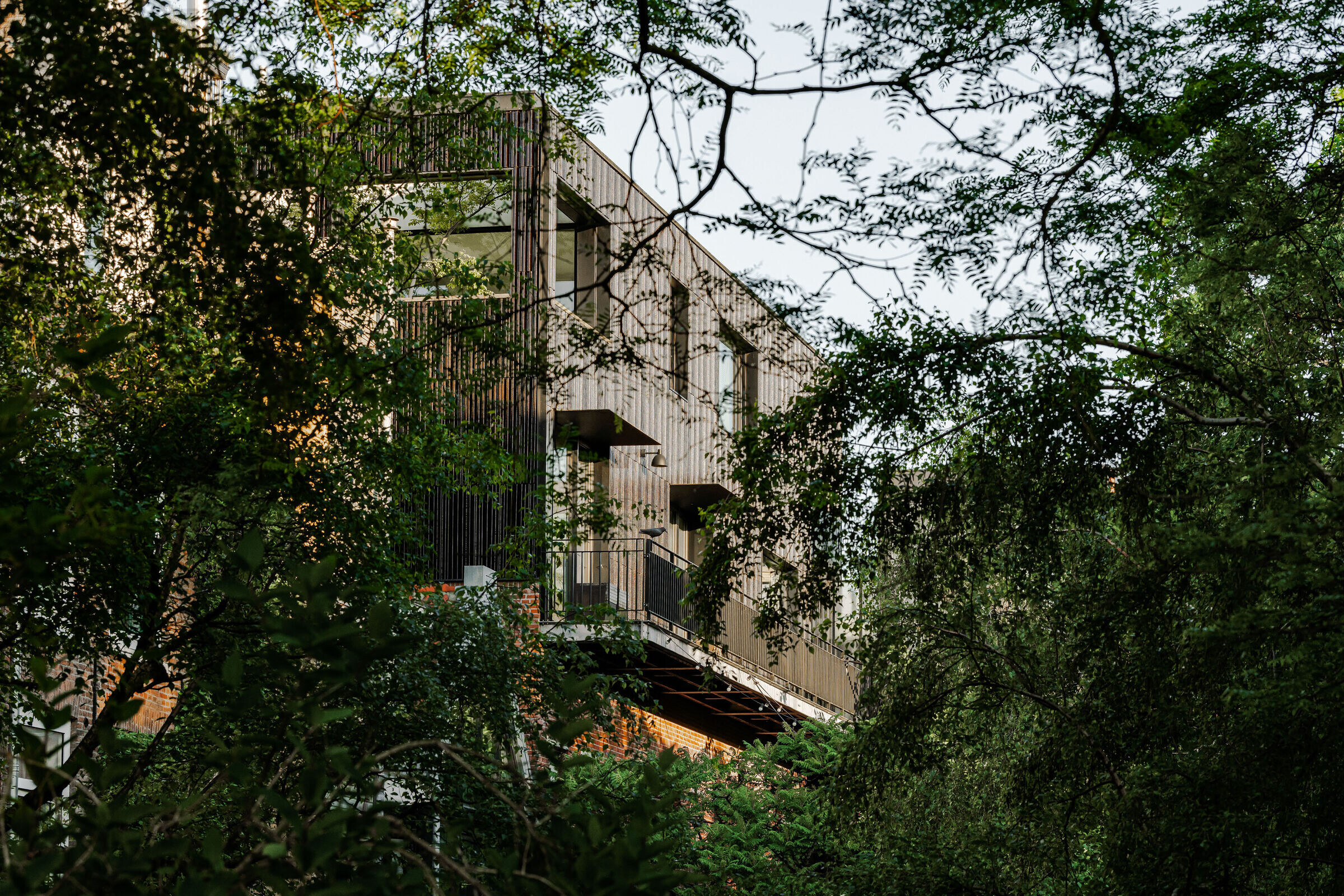 In the design, the original building from the 1960s was largely preserved and transformed into a place where people work, live and where also guest rooms are accommodated. The different functions together form the DNA of the place and the various activities in the building bring life to the neighbourhood.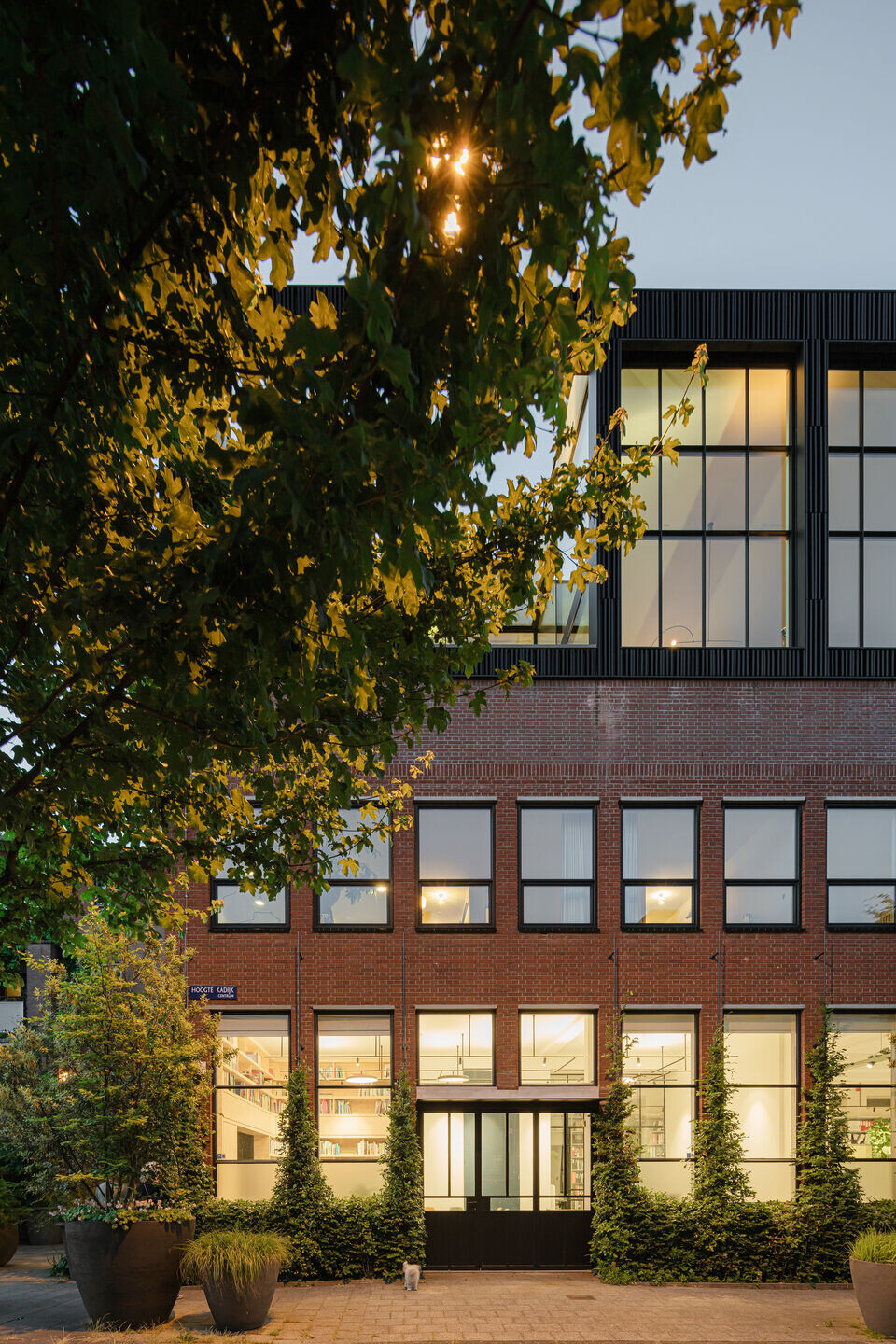 As a new ecology in the middle of the city, the Thuishaven is a model project for inner-city greening. Surprising green outdoor spaces and a rich mix of trees, shrubs, hedges and plants have been provided throughout the building. On the ground floor, dozens of tree pots provide an eye-catching green entrance to the building. The lush greenery on the side elevation has been planted in full soil. Together they create the greenest part of the street.
The Thuishaven is a place where radical greening takes place at every level and where special mini ecosystems of people, fauna and flora are created. As a playing ground for team DELVA, the building enriches the creative spirit to work on sustainable, working plans. In the studio, lots of green creates DELVA's healthy and pleasant workplace. High windows bring light into the space all day, but also make the life in the building perceptible on the street.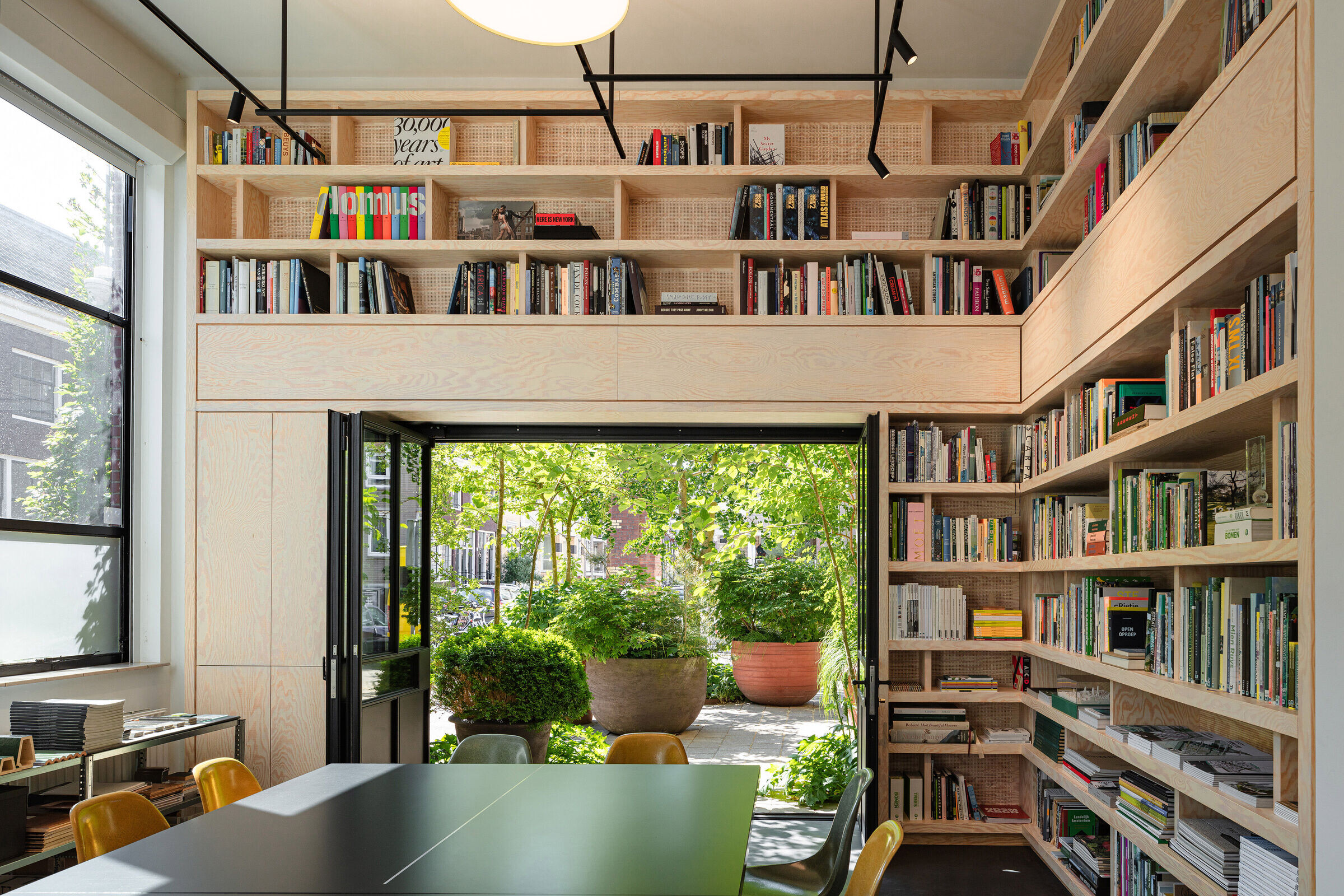 On the first floor, guest rooms are located directly on the collective roof terrace: a green space with multi-stemmed trees at height, water bowls and an intimate sitting area with a view of the building's wooded inner garden. The new, dark volume on top of the original reddish building accommodates a sprawling loft with a large adjoining outdoor area. Through floor-to-ceiling windows, the greenery from the outdoor courtyard seems to extend into the light-filled living space.
The building is rain proof – every rain drop is collected and reused to irrigate the greenery and the installations. PV panels make the building energy-neutral and nesting boxes provide space for birds and insects.