Hawkins\Brown worked closely with the Local Education Partnership to design a school which provided a high-quality learning environment, while ensuring the project was viable by providing residential development above. The challenge was to create an excellent learning environment, combined with high-quality residential apartments on a constrained site with multiple stakeholders.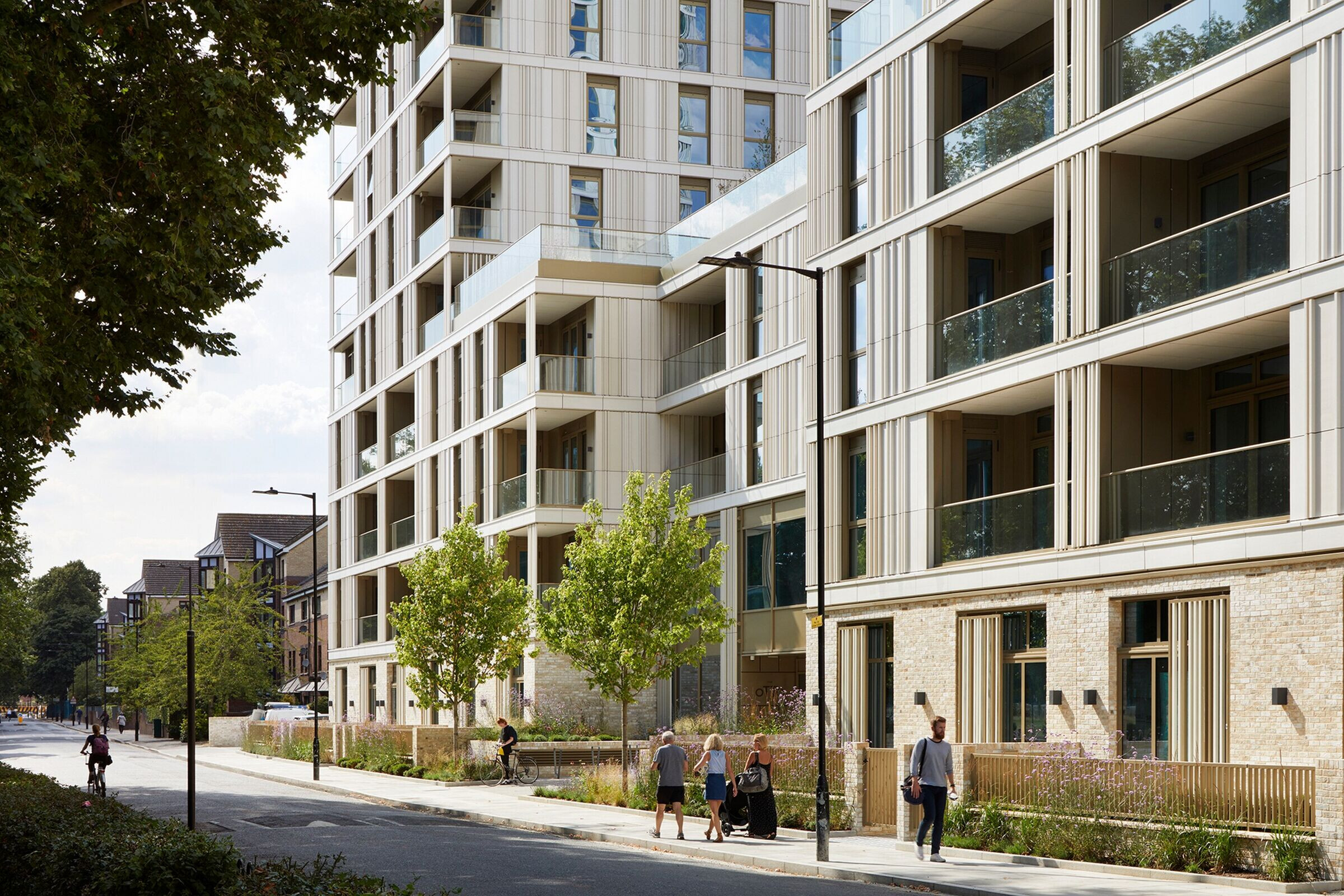 The big idea
The key to the scheme was ensuring both the school and residential uses had an individual identity while creating a community.
The school is located facing the community with a more intimate scale of 2 storeys. The classrooms wrap around ground floor play spaces opening out to provide a sense of well-being. Play space for the school is provided on both ground floor and at roof level utilising as much of the site's potential for varied play and learning. The school also has a presence to the South with a large flexible space called the park room overlooking Hackney Downs.
To ensure a viable scheme the residential units were placed facing across Hackney Downs park where the scale of the expansive park allowed the towers to be taller and provide 89 units.
The two uses are unified by a single architectural language and continuity of material. Terracotta rainscreen cladding is used in 3 subtle shades of cream, the natural material is sympathetic to the surrounding context. The two uses retain their individual identity with pops of colour, the school with playful green window frames and the residential with sophisticated bronze features.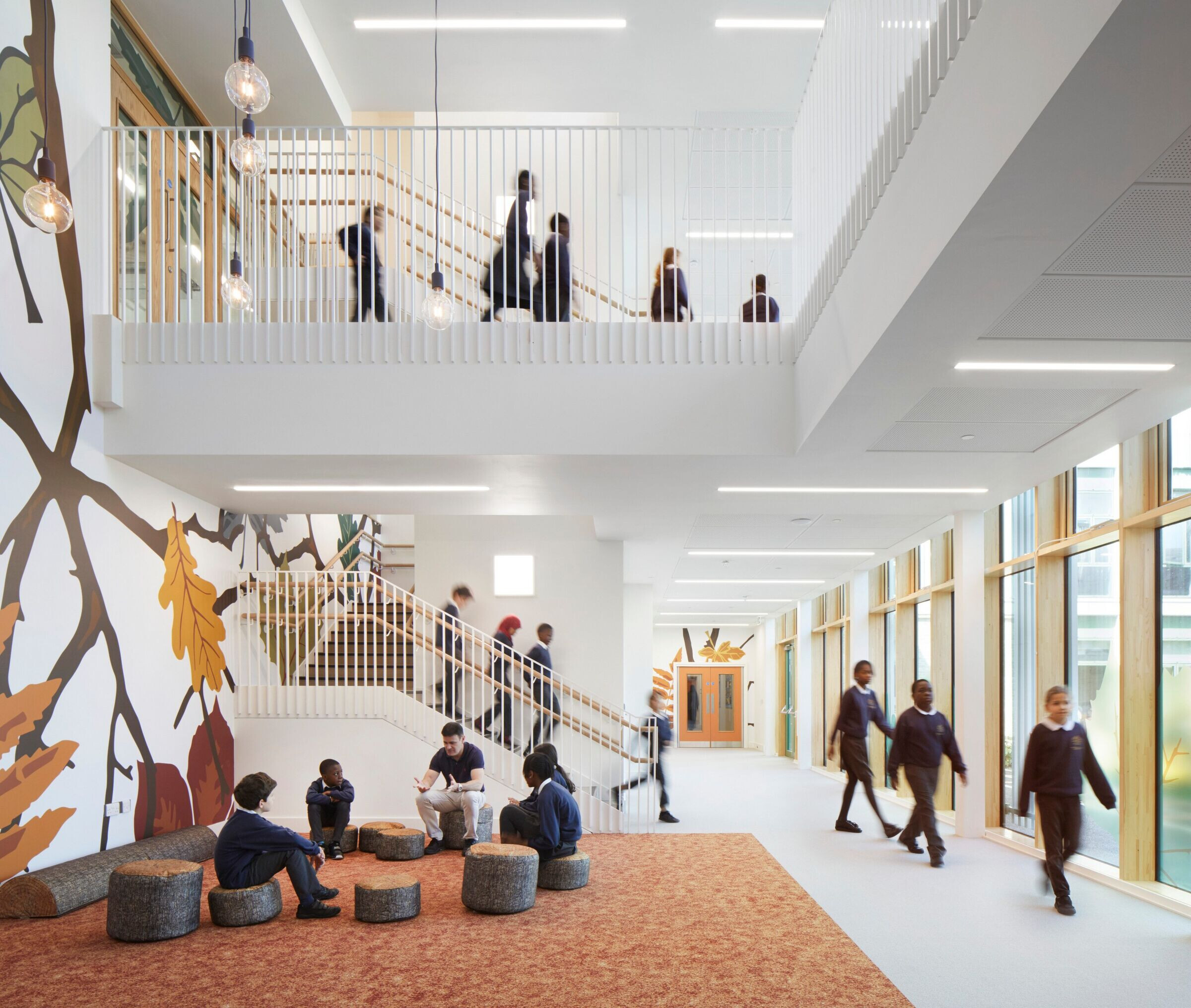 Working from the inside out
The team worked in collaboration with Nightingale School, Londonewcastle and Steve Edge Design to develop an identity for the school and residential interiors. Hackney Downs park provided precedence to develop a strong botanical theme across both the school and residential scheme.
In the school the external fence and bold mural reveal the beautiful feature of the leaves of Hackney Downs. In the residential scheme the sophisticated interior palette of the concierge was influenced by natural material and botanical imagery.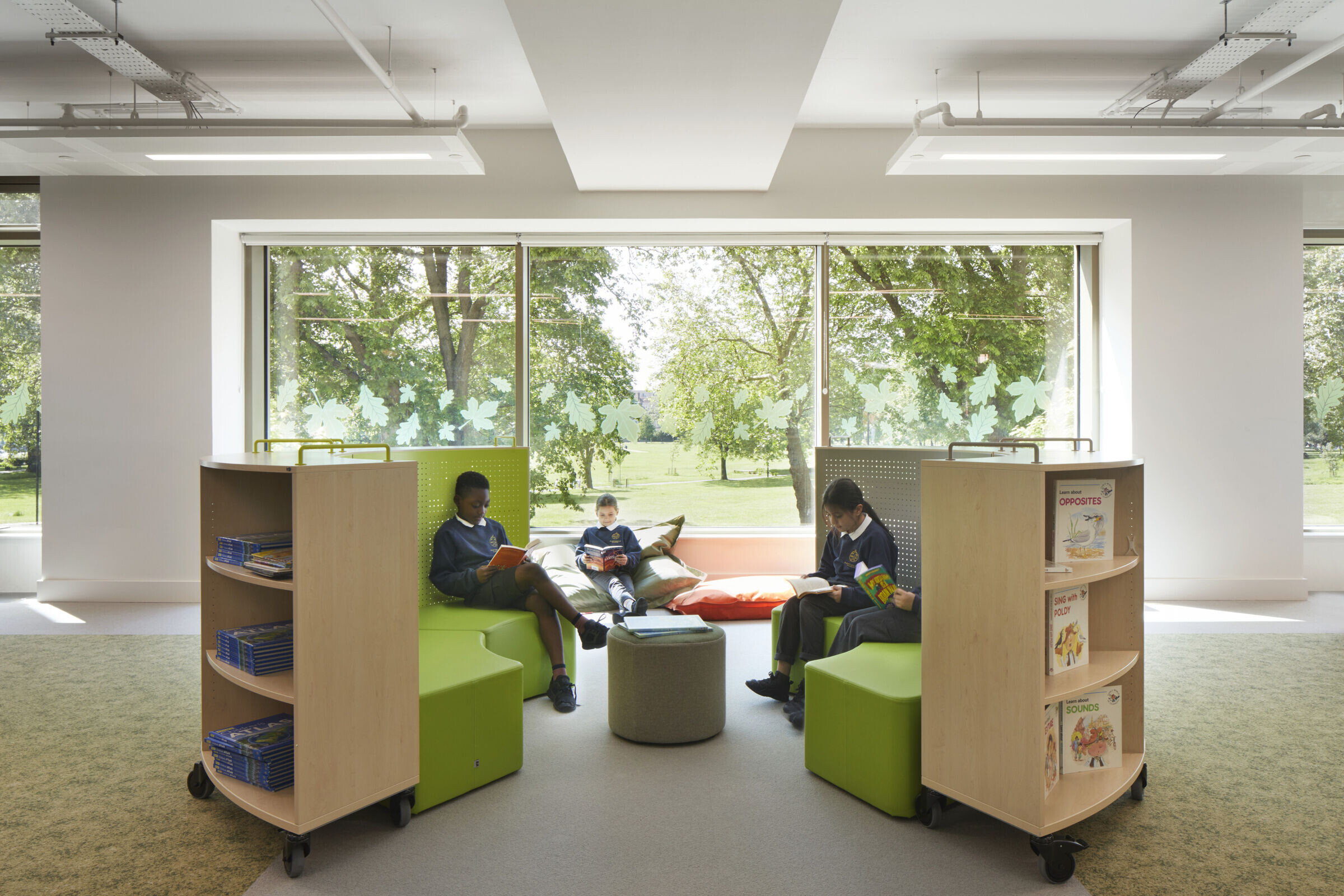 Lessons learnt
In combining school use with residential apartments, consideration to overlooking and the positioning of residential units has been paramount. However, in many cases the idea of residents overlooking the school can also be seen as beneficial, creating a community.