Classic and minimalism: apartment with a mix of two styles in historical center
This apartment is in a low-rise luxury apartment complex with copper-paneled facades located in the historical center of Moscow. Together with residents, the LINES bureau team has formed an impressive selection of interior references and created the unique design project for this apartment.
It is restrained and minimalistic in a modern way, but at the same time fully meets the surrounding environment: furniture with curved shapes, solid lamps, stone and veneer in decoration, stuccowork molding set a bohemian atmosphere.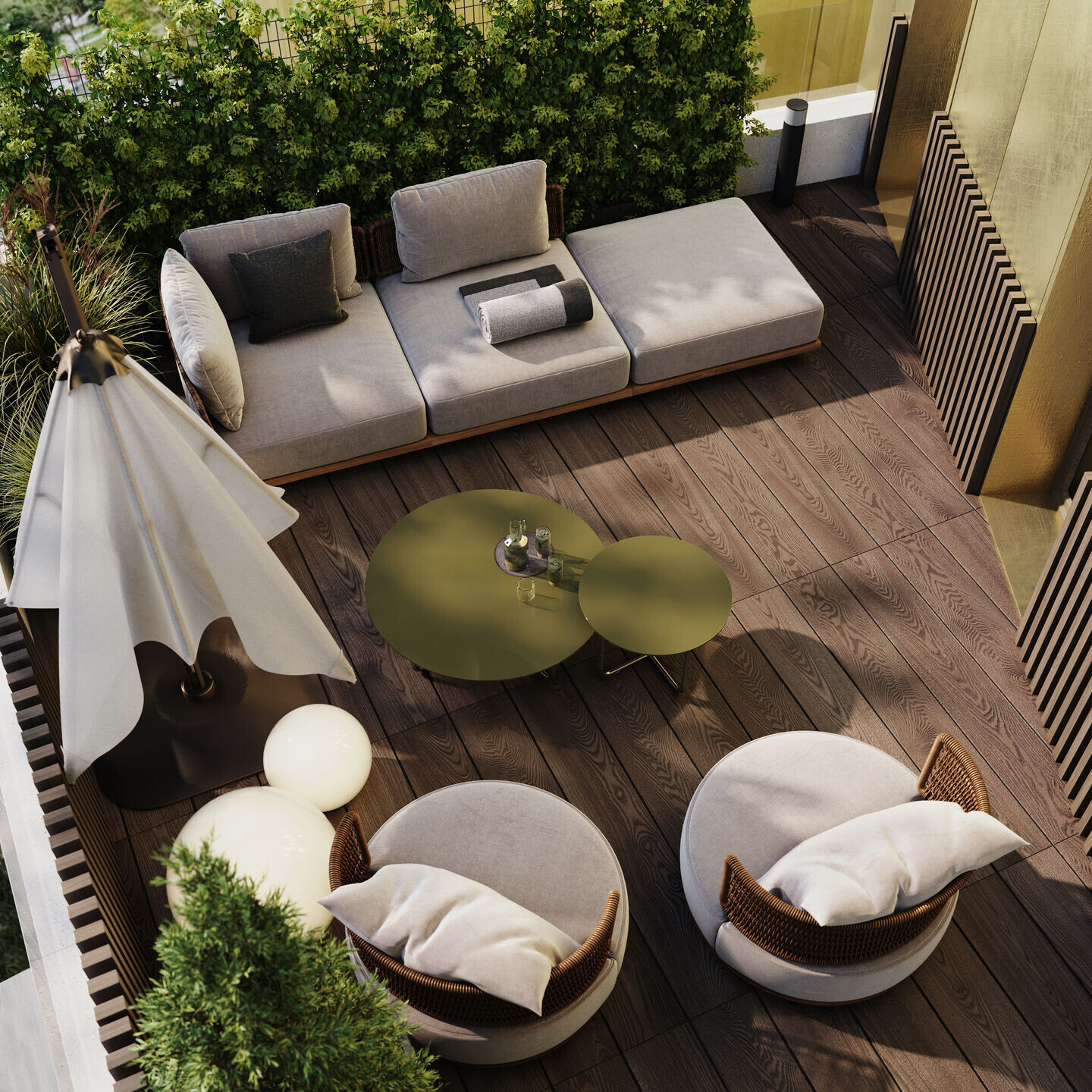 Non-standard solutions in design concept
Stylistic mixing has become the main principle for this project: in each room there is a mutual integration of volumes made in a classic and minimalist design. For the living room the external structure with moldings and cornice is complemented by an ascetic kitchen and a TV area. In the bedroom, on the contrary, a wall with decorative plaster painting appears through veneered planes.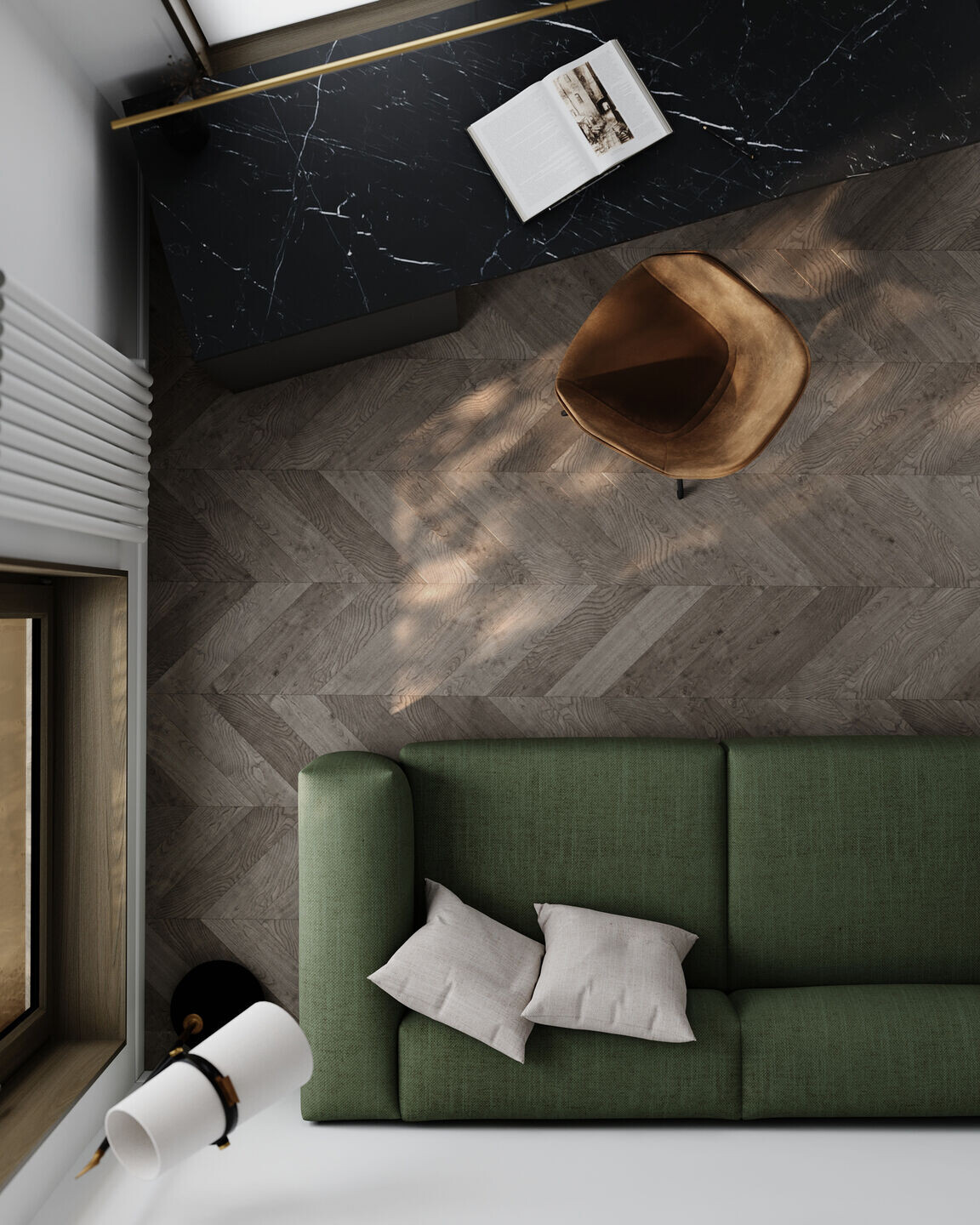 The interior is also distinguished by its layout: the originally complex-shaped space did not have parallel walls in its structure. This feature was the reason for use of non-standard solutions in the arrangement of the main functional volumes and search for new proportions in furniture and decoration. This is how the tandem of a triangular-shaped B&B table and Gubi chairs, combined by a large-scale Baxter pendant lamp, appeared.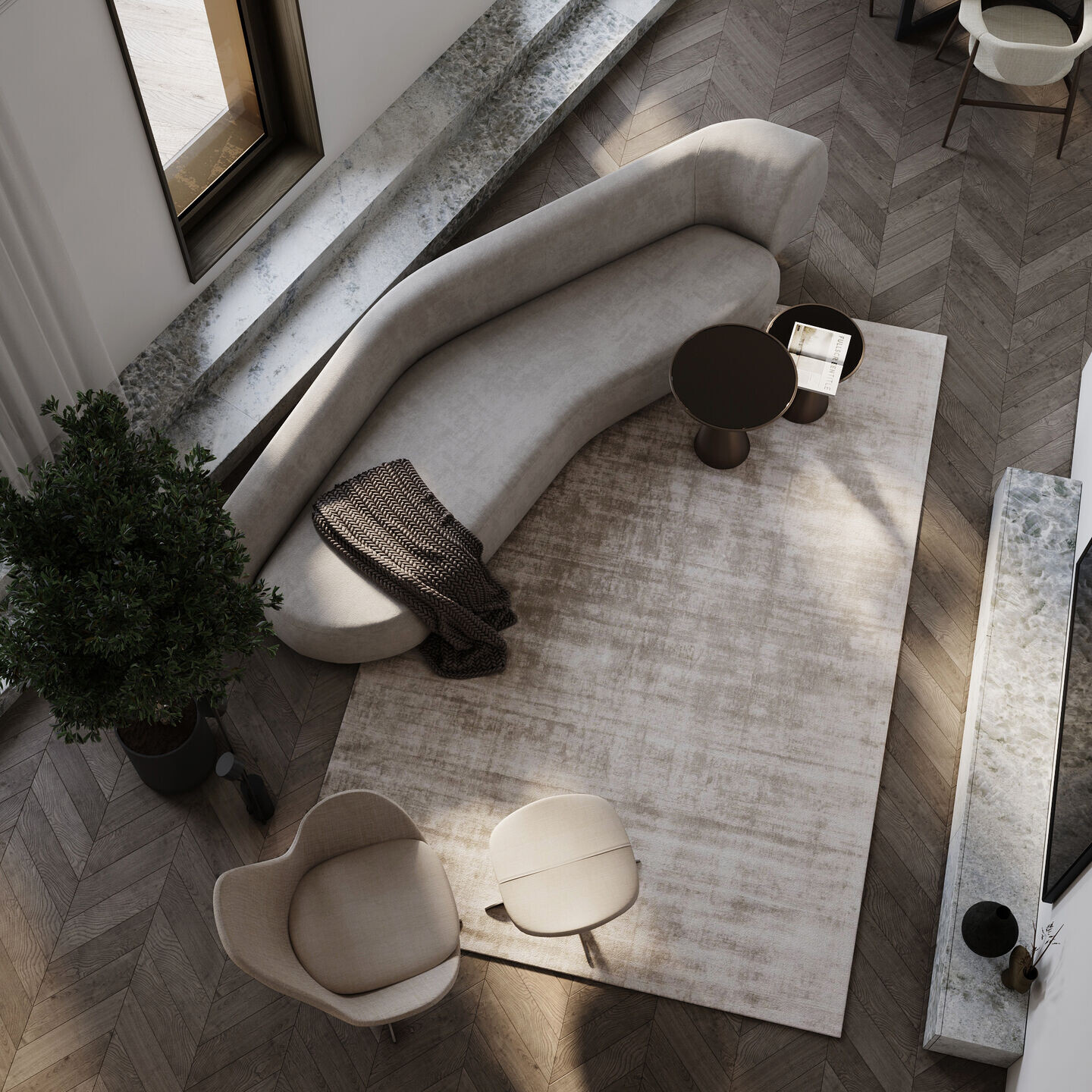 How to match details in the kitchen
We quickly sorted out the basic set of kitchen appliances and added a place for a wine cabinet. Primarily, the built-in oven, microwave and wine cabinet did not match the style of the apartment design – they violated the minimalism of the white kitchen facades. Therefore, we made a separate slot for a column with appliances, which is installed inside the kitchen and is not visible from the entrance.
Team:
Project designer: Vladislav Romanov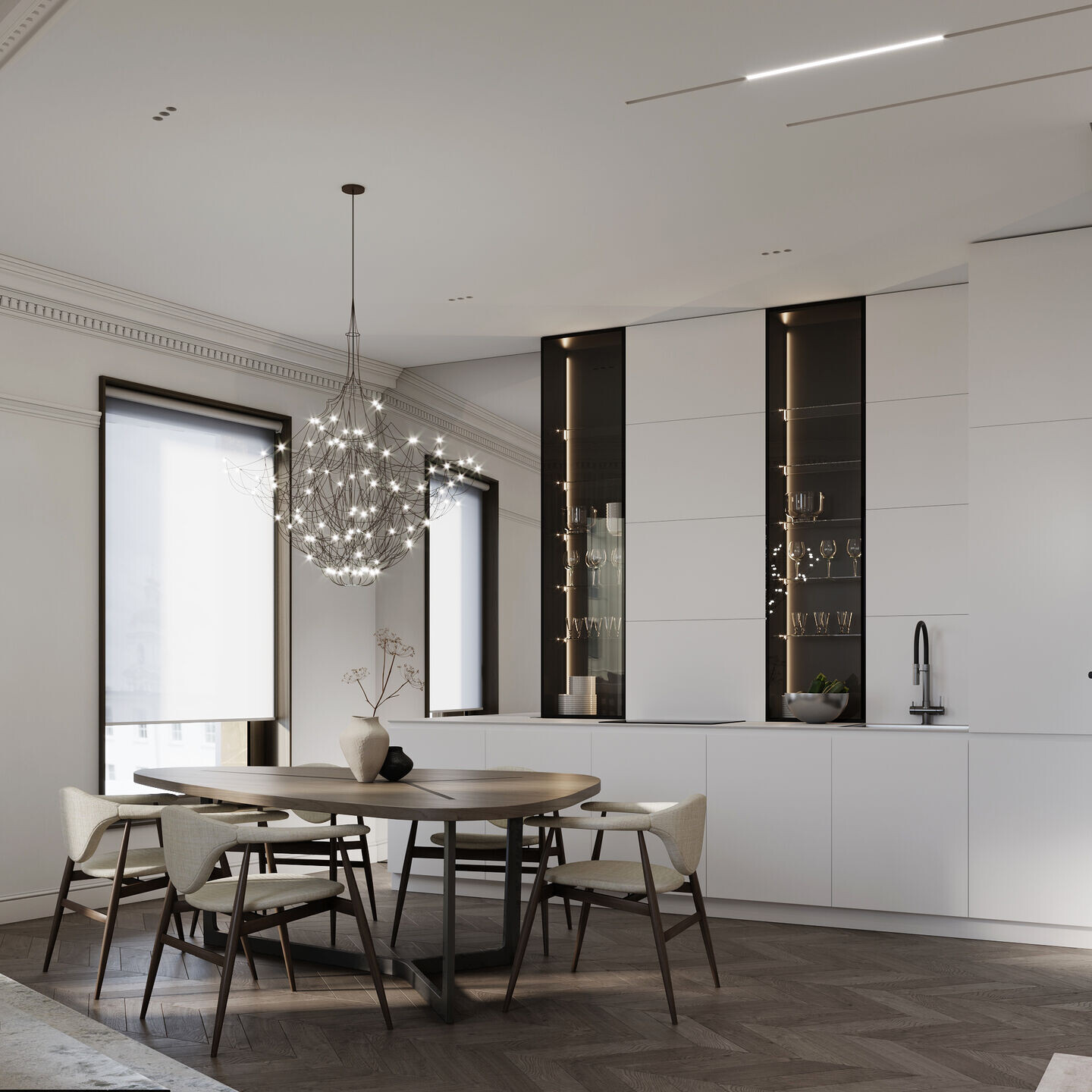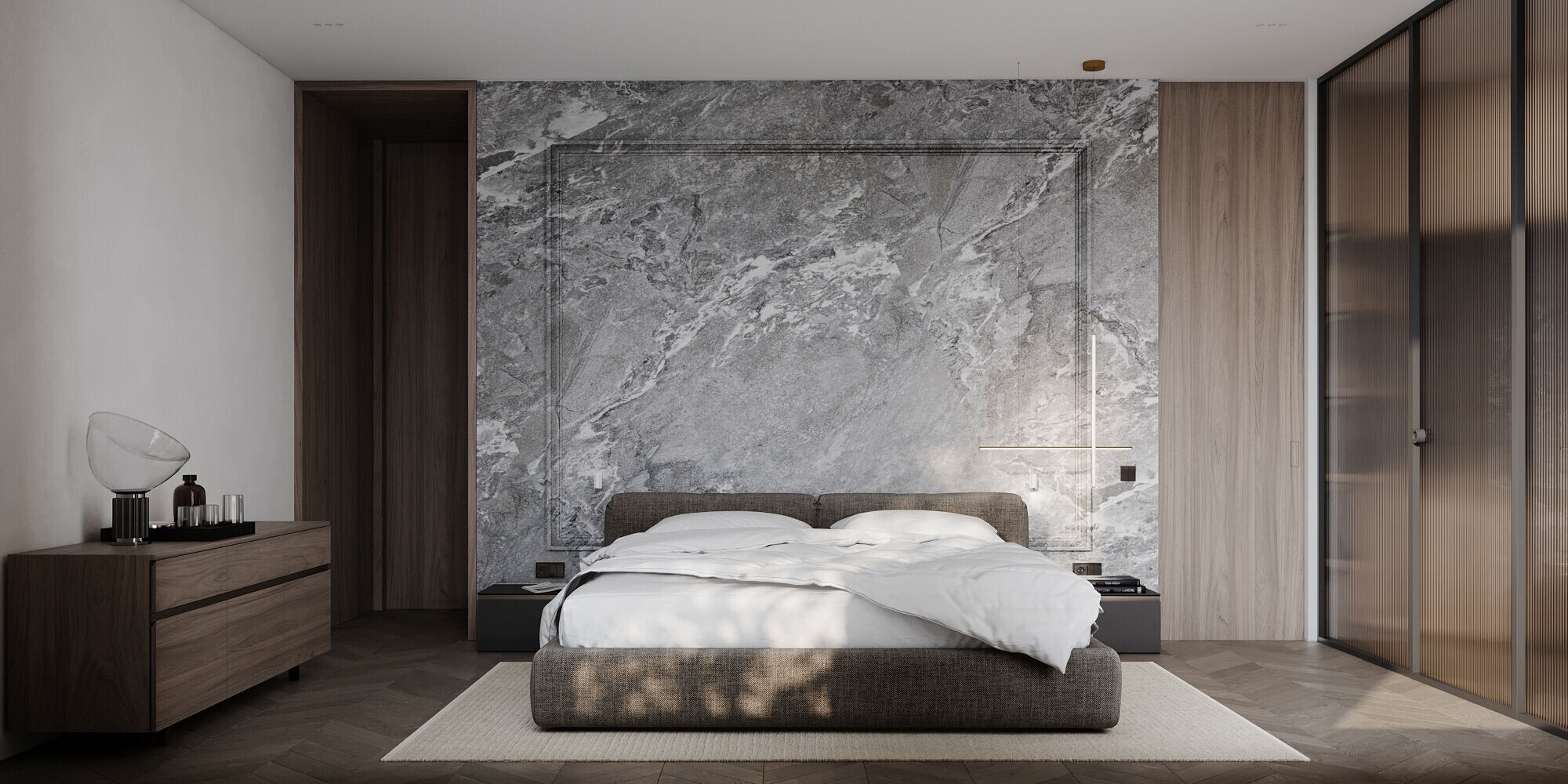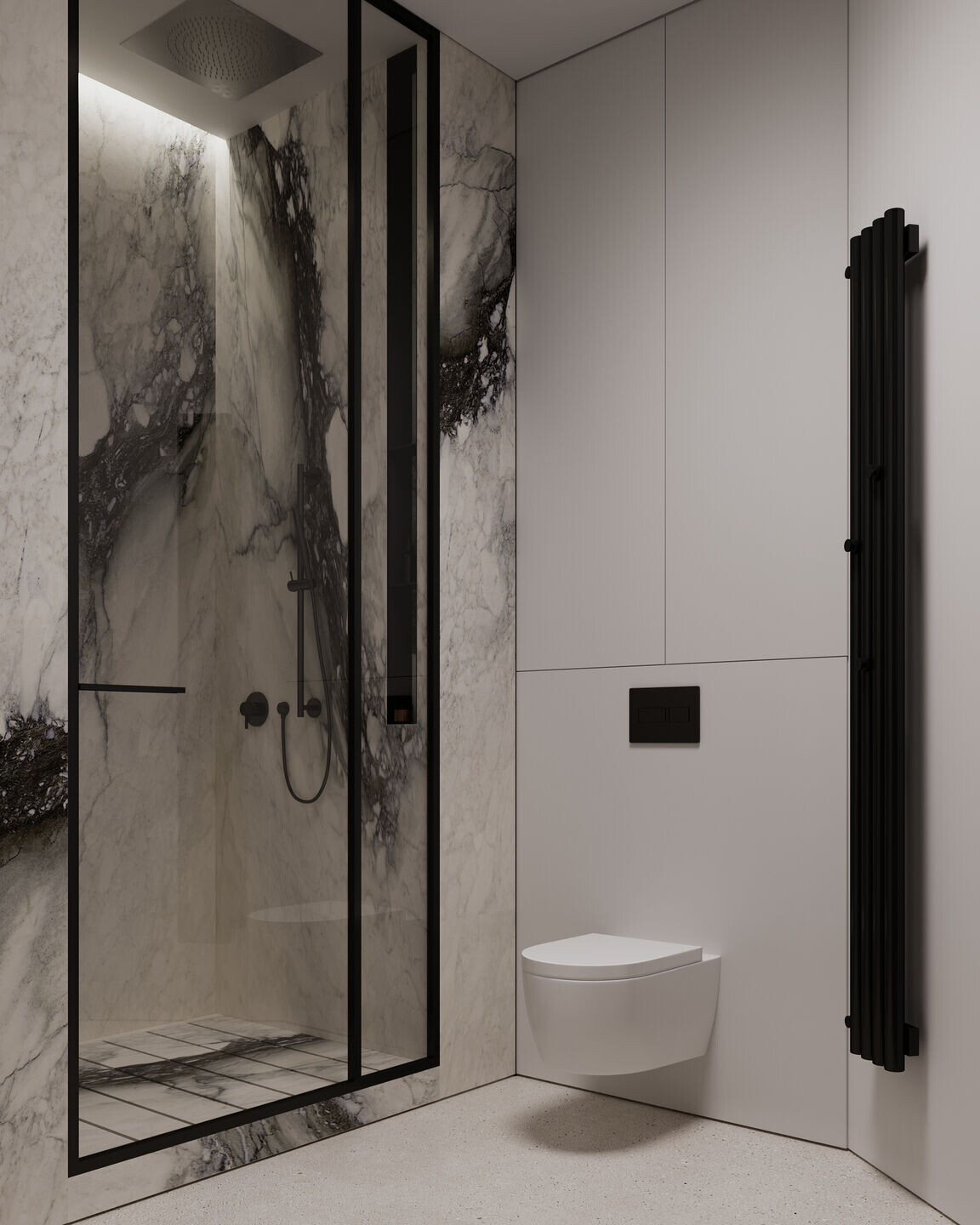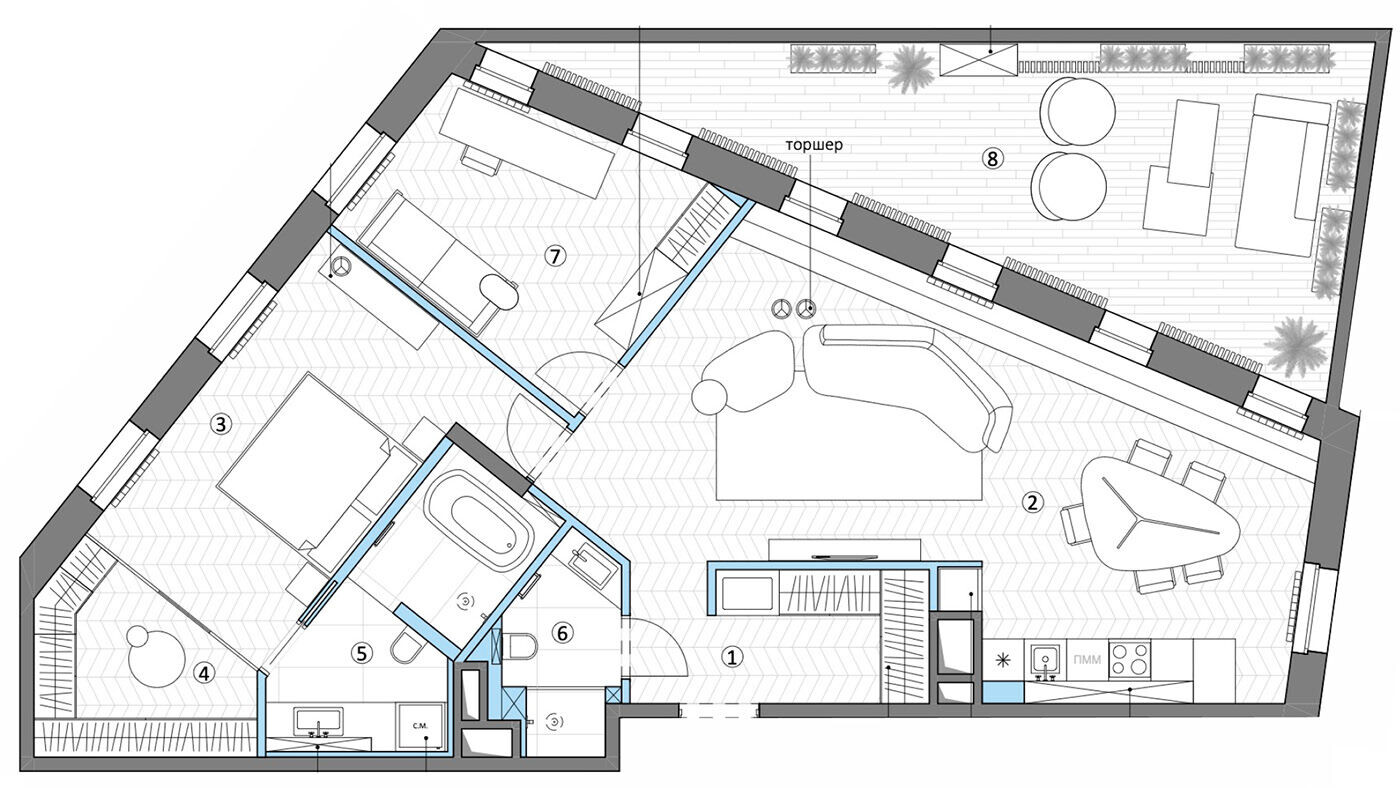 Material Used:
Porcelain in bathrooms: REX
Dining room
Table: B&B
Chairs: GUBI
Hanger on the table top: Baxter
Living room
Sofa: handmade, designed according to LINES order
Armchair: calligaris
Floor-lamp: Muuto
Coffee table: Cattelan
Terrace
Sofa, armchair and coffee tables: MINOTTI