Tobacco is a project of an office for a small IT company in the center of Kyiv. The main focus of the office as you can guess from its name, is the color. A rather exotic shade of tobacco can be traced along most of the rooms, but is scattered in the main open space which was made in the calmest white. The idea of ​​the color scheme was chosen thanks to the tile Pixel41 that we first picked up for the bathroom and then decided to continue with it in priority rooms. When choosing materials for surfaces, first of all we thought about the comfort of people who will work here, so we have designed vinyl flooring and used Forbo carpet on the floor. They both are highly durable and pleasant for the feet.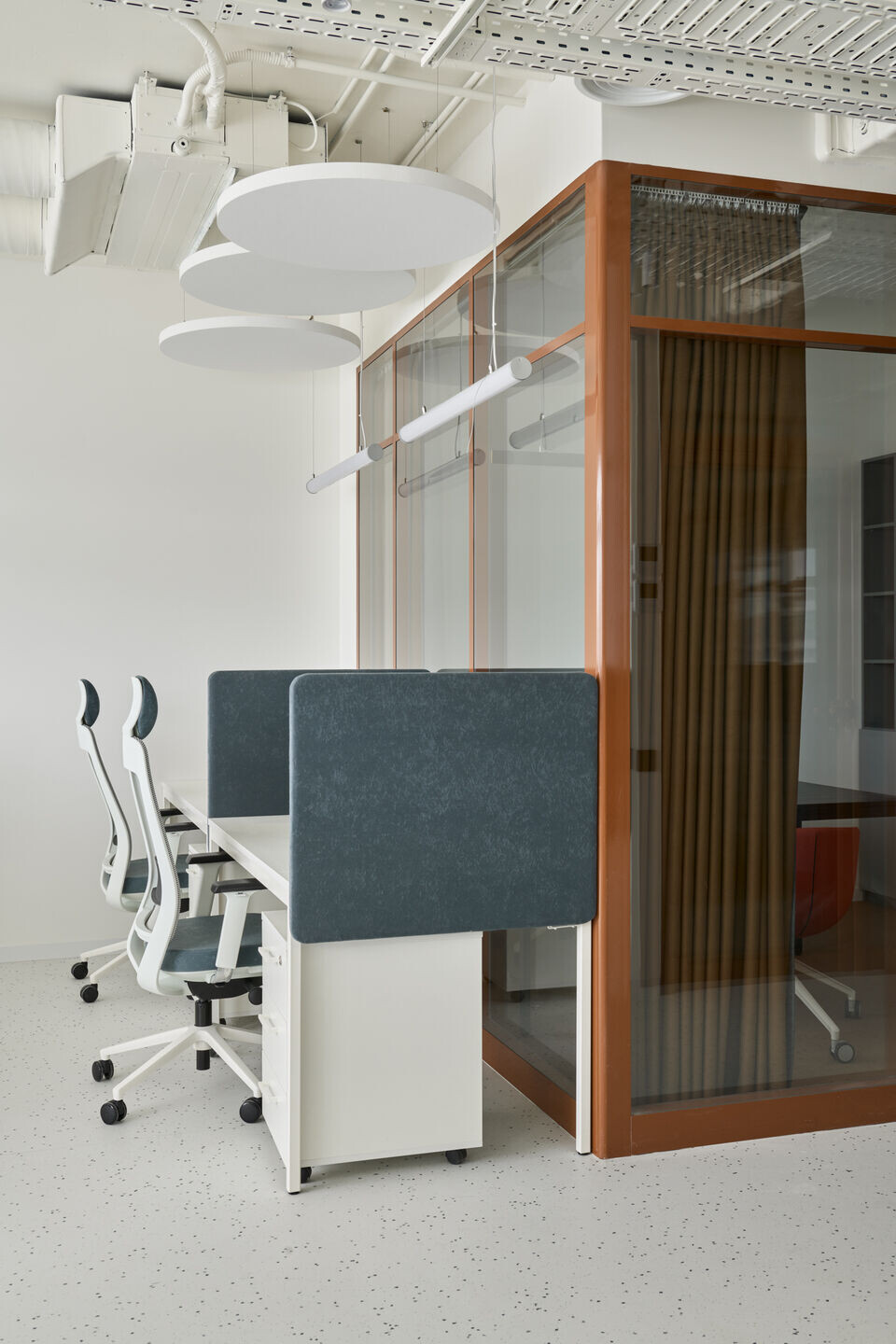 Realizing the importance of acoustic comfort at work, we have placed sound-absorbing islands Rockfon Eclipse over the workplace, and added partitions with sound-absorbing textiles to each table.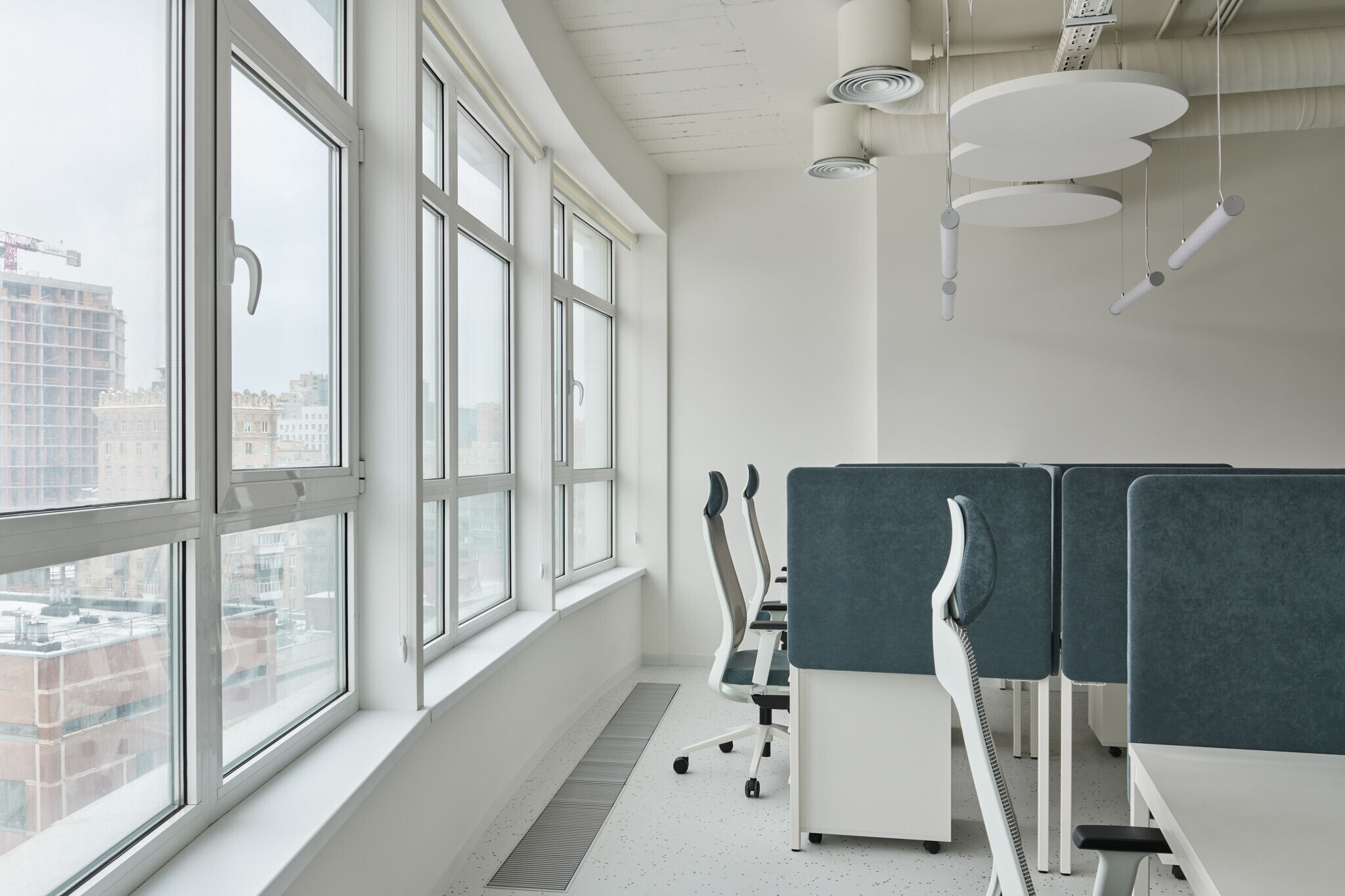 We would like to single out the meeting room and the study, where the brightest accent is the Profim armchairs from the Nu collection, and where we also had the opportunity to create a separate environment thanks to the curtains and soundproof glass partitions. By the way, we tried to create such an atmosphere in every corner of the office, that is why we created two call boxes, and completely wrapped them in sound-absorbing fabric to not allow the office noise.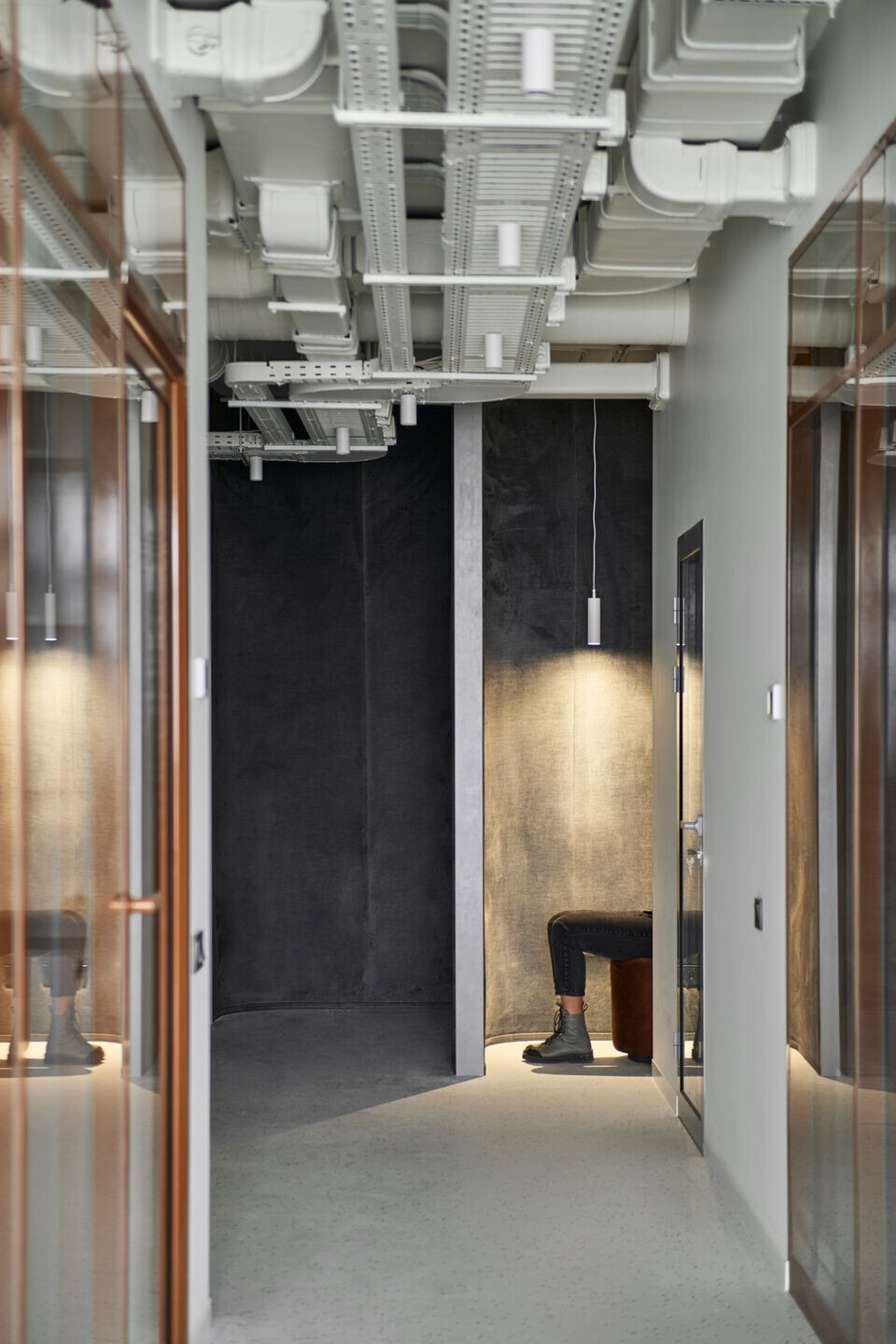 As you walk through the office, you can see that the kitchen which is usually transparent and visible from all sides, is completely closed and only has small single-leaf glass doors. This also allows you to get separated and enjoy a coffee break or a full meal in the middle of the day on comfortable chairs by Nardi Trill Stool.
In conclusion we can say that Tobacco is the office with the fundamental idea of comfort for staying and working at any time of the day.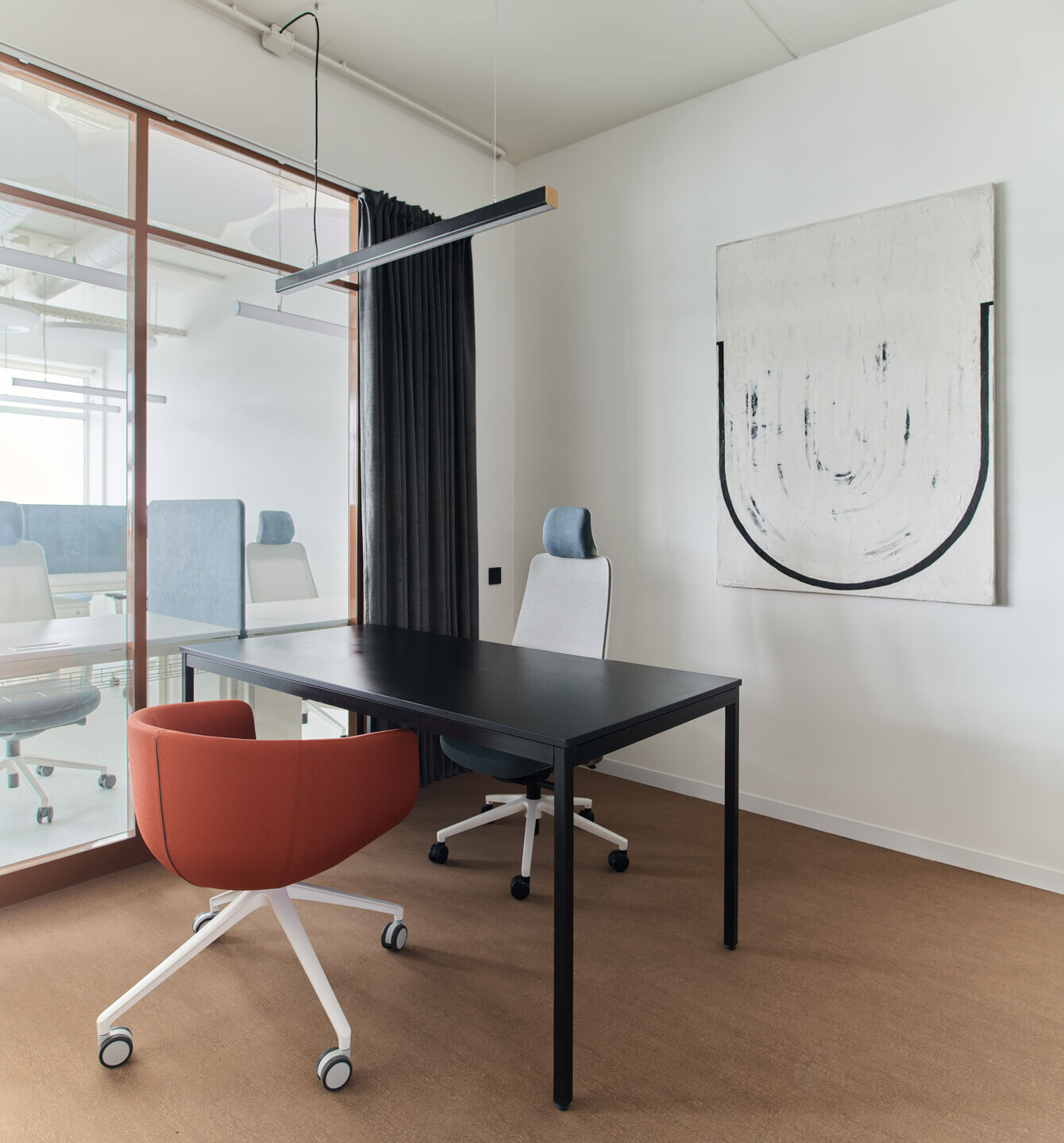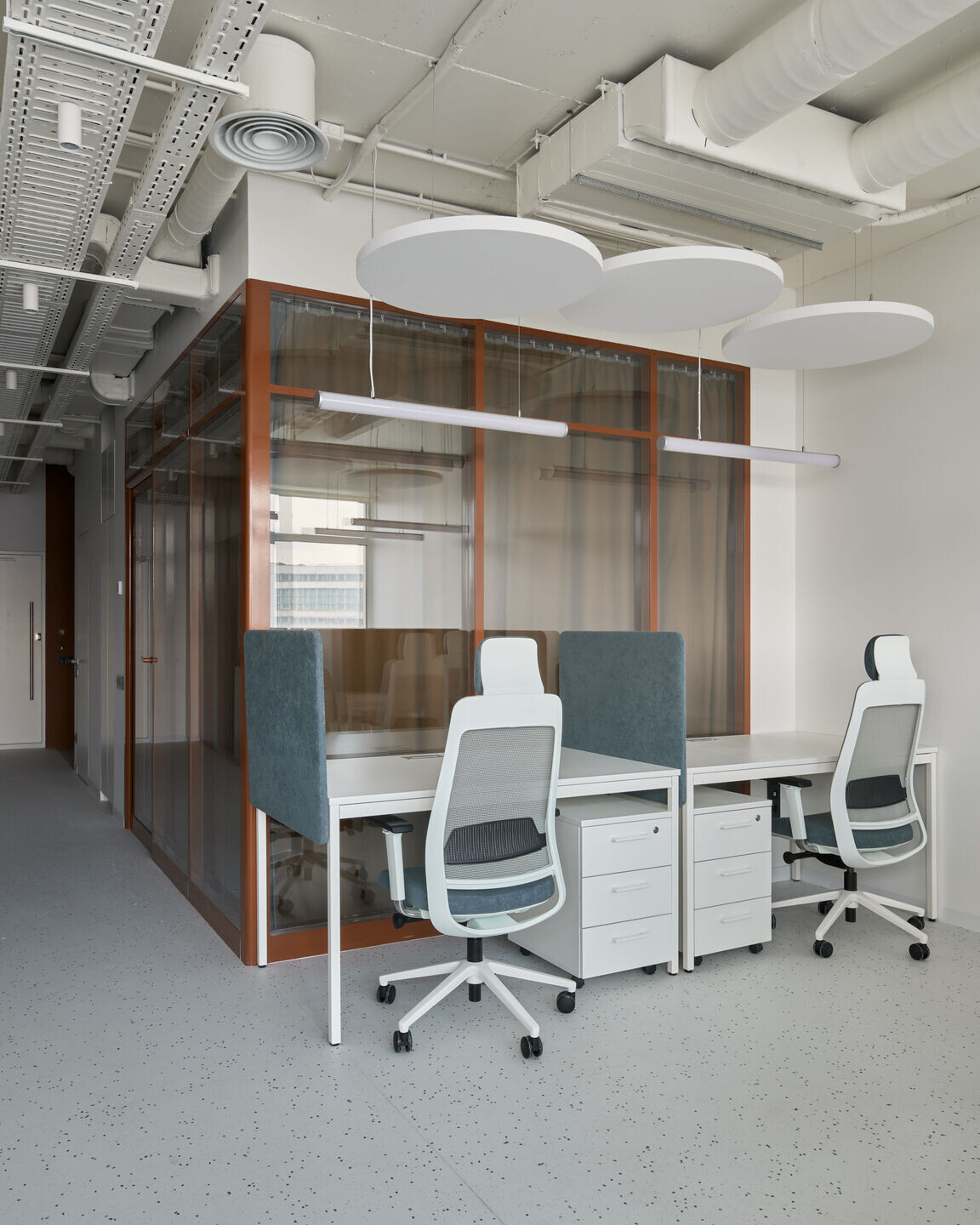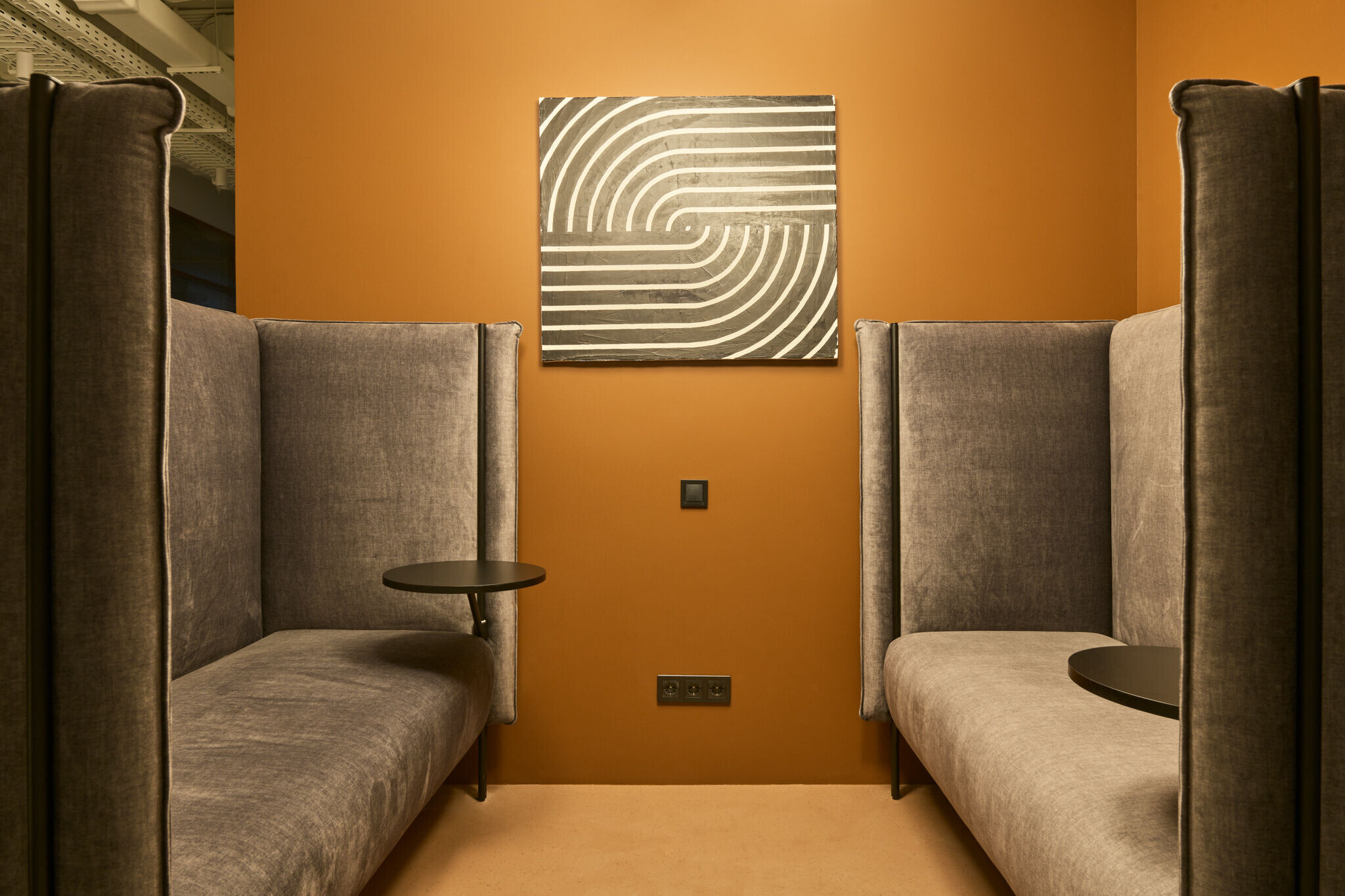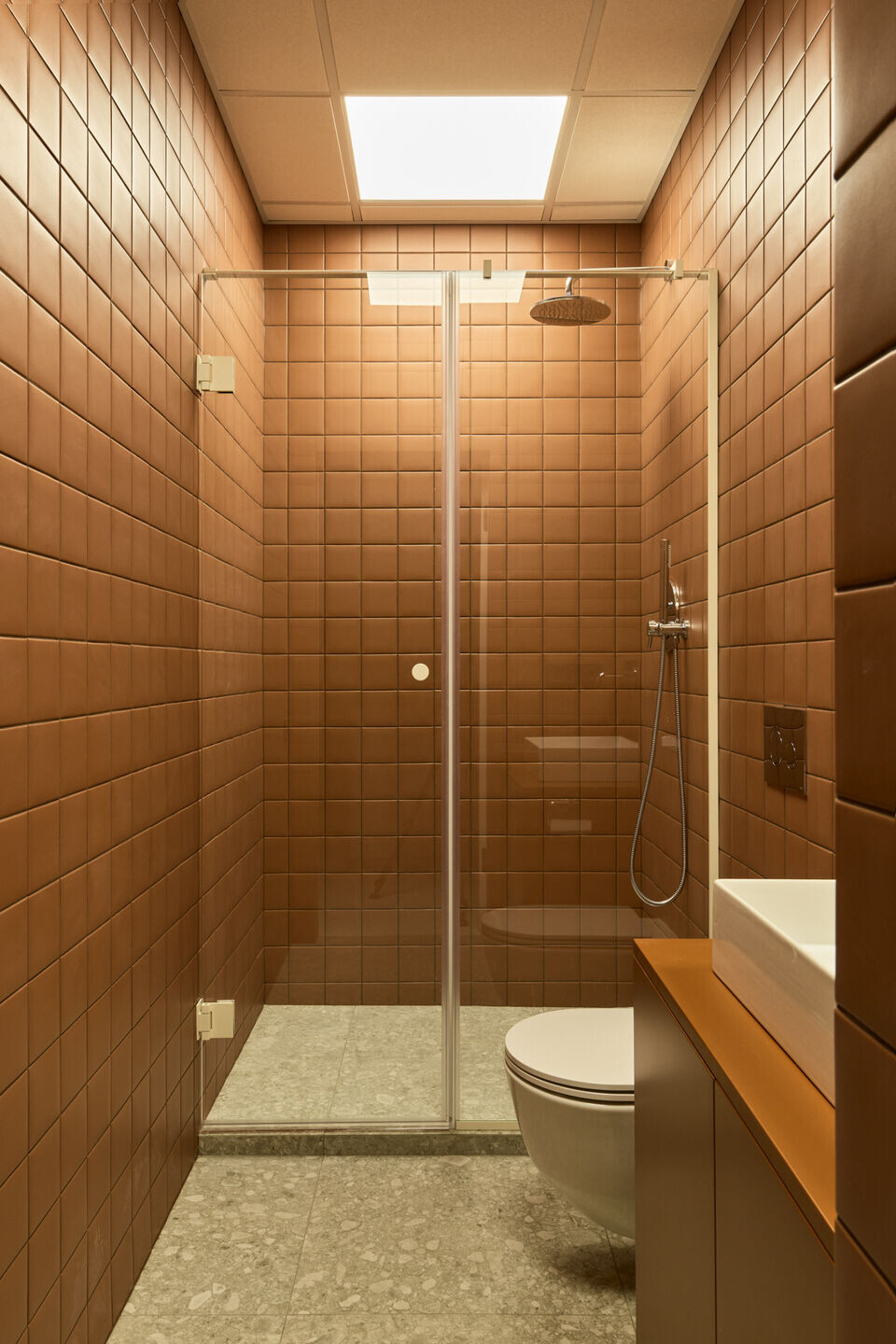 Material Used:
1. The doors from the ukrainian firm "Secret doors".
2. The floor is covered with Forbo.
3. Tiles 41zero42 Pixel41
4. Sound-absorbing islands Rockfon Eclipse
5. Profim armchairs from the Nu collection
6. Chairs by Nardi Trill Stool