What was the brief?
Taken the inspiration from the Social Network, we created a wide-open area with a transparent and reliable feeling to build trust with customers and reflect Topenland's reputation as the leading company in the real estate industry in Vietnam. The office is not only an exchange place but also where employees can be proud, happy, and eager to contribute more to the company.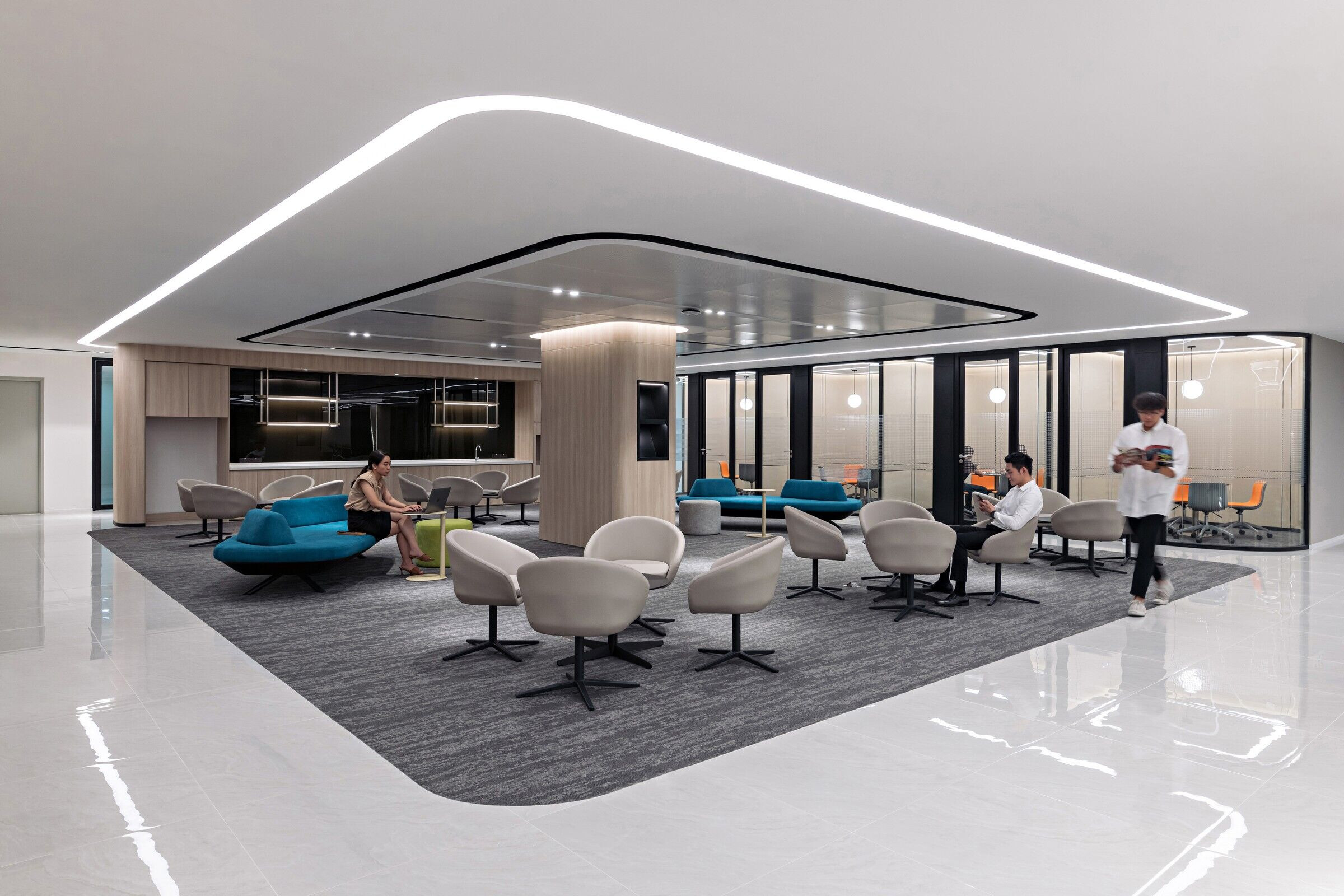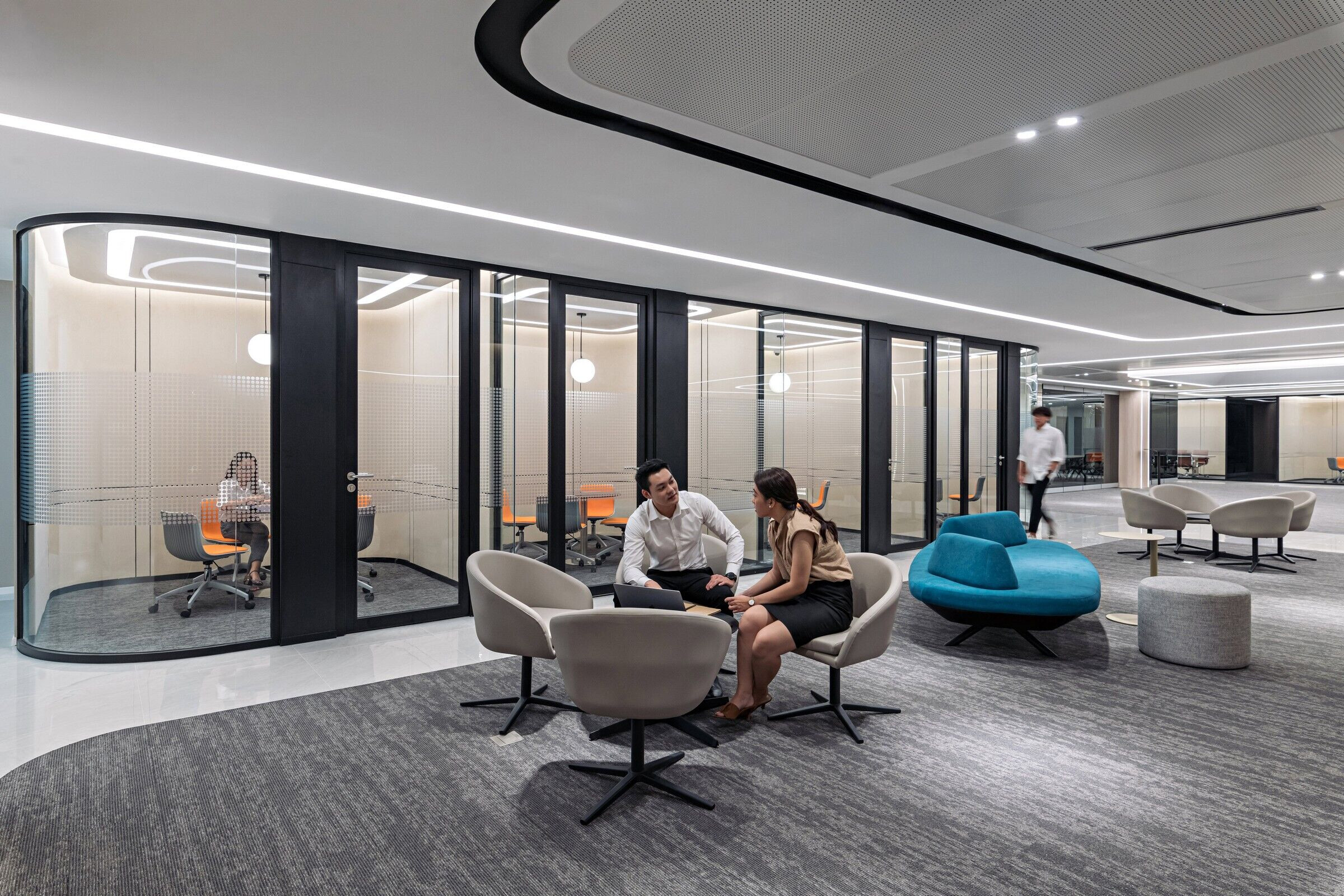 What were the key challenges?
The Topenland space was designed to serve 2 objectives. Firstly, it will be the place to meet customers, and present the company's projects to clients. Therefore, the space embraces a professional and welcoming feeling to build trust with customer.ADP created a lot of meeting rooms with modern and high-class design, which upgrade the experience of customers inside space. In addition, the space is the workplace for the company's emloyees. To well support the employees' activities, the working area is designed to increase the productivity and collaboration at work, combining with the highly invested training room which helps staff develop their skill and thrive in their career paths.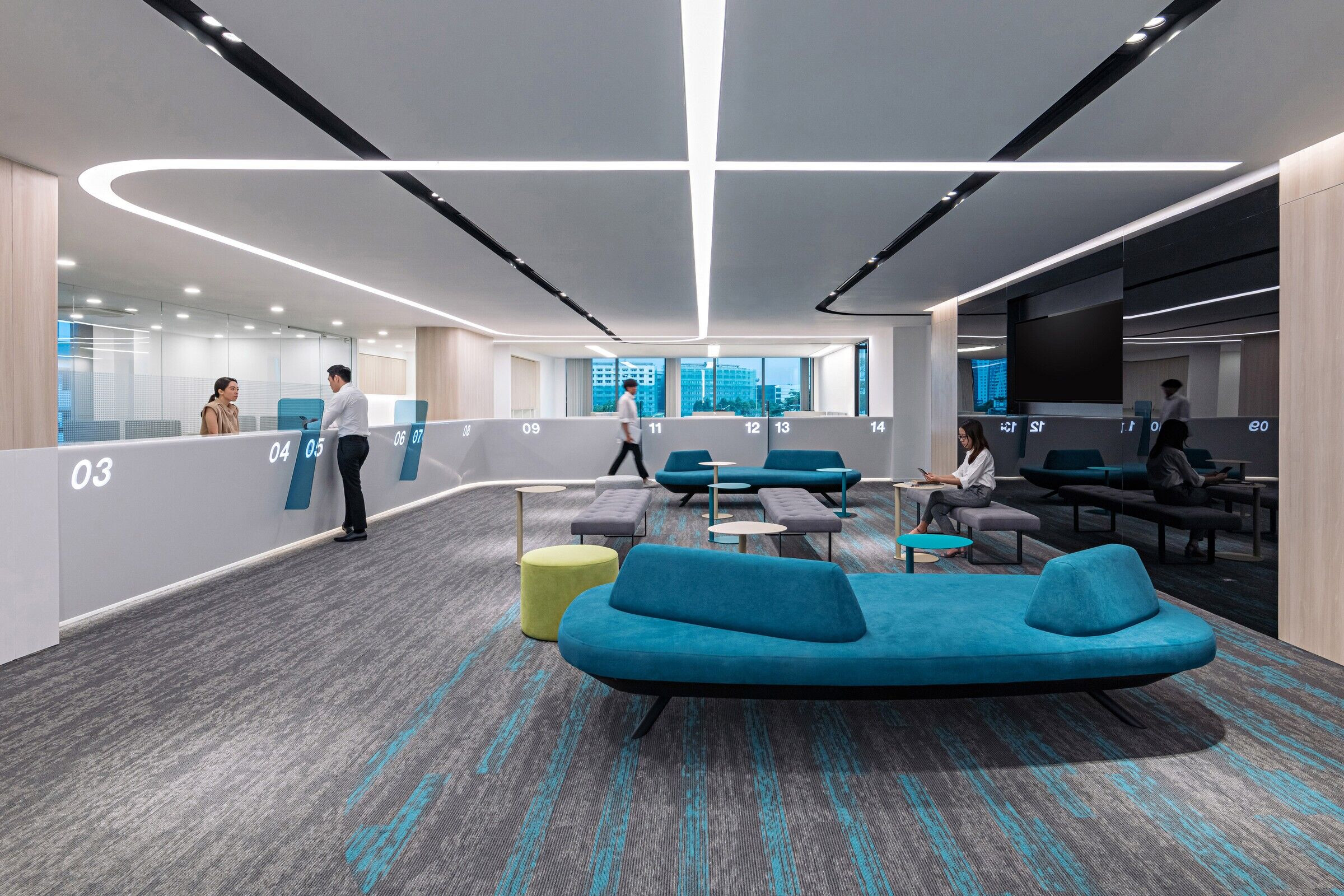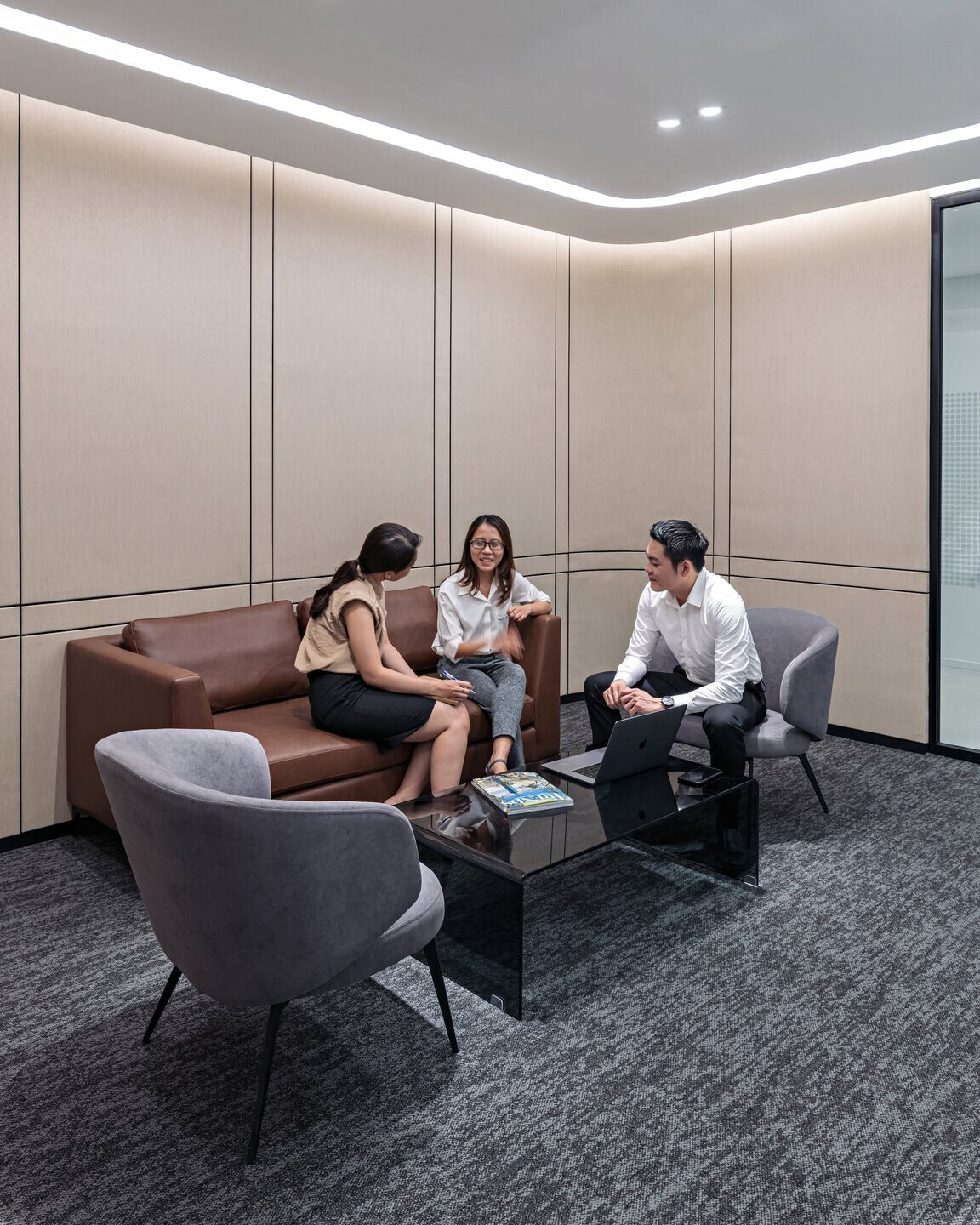 What materials did you choose and why?
ADP use translucent surfaces to generate a feeling of openness and accessibility of information. The space is also warmed up by the wooden materials, combining with glass, metal and brand colors to enhance the modern feeling and brand awareness inside the space.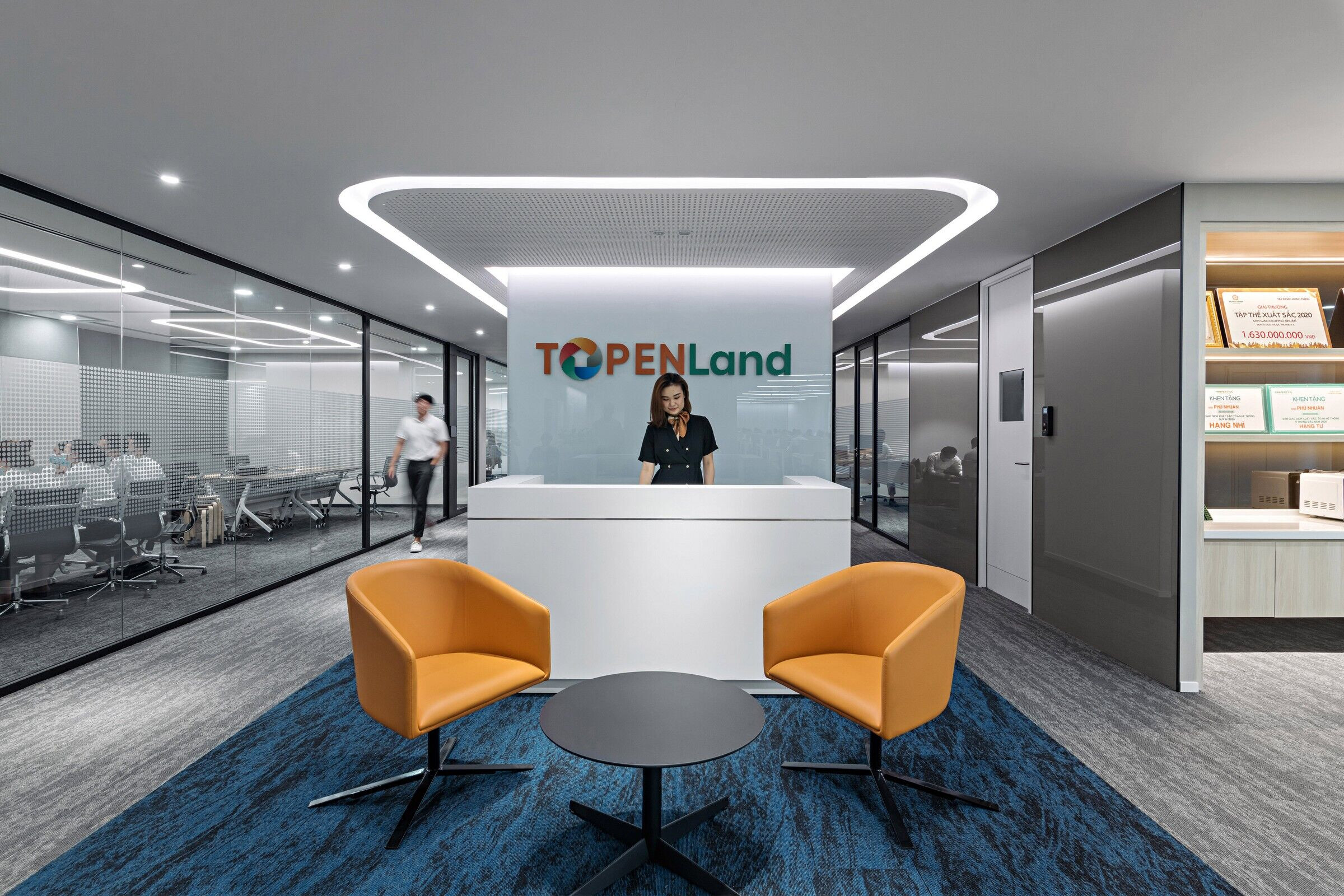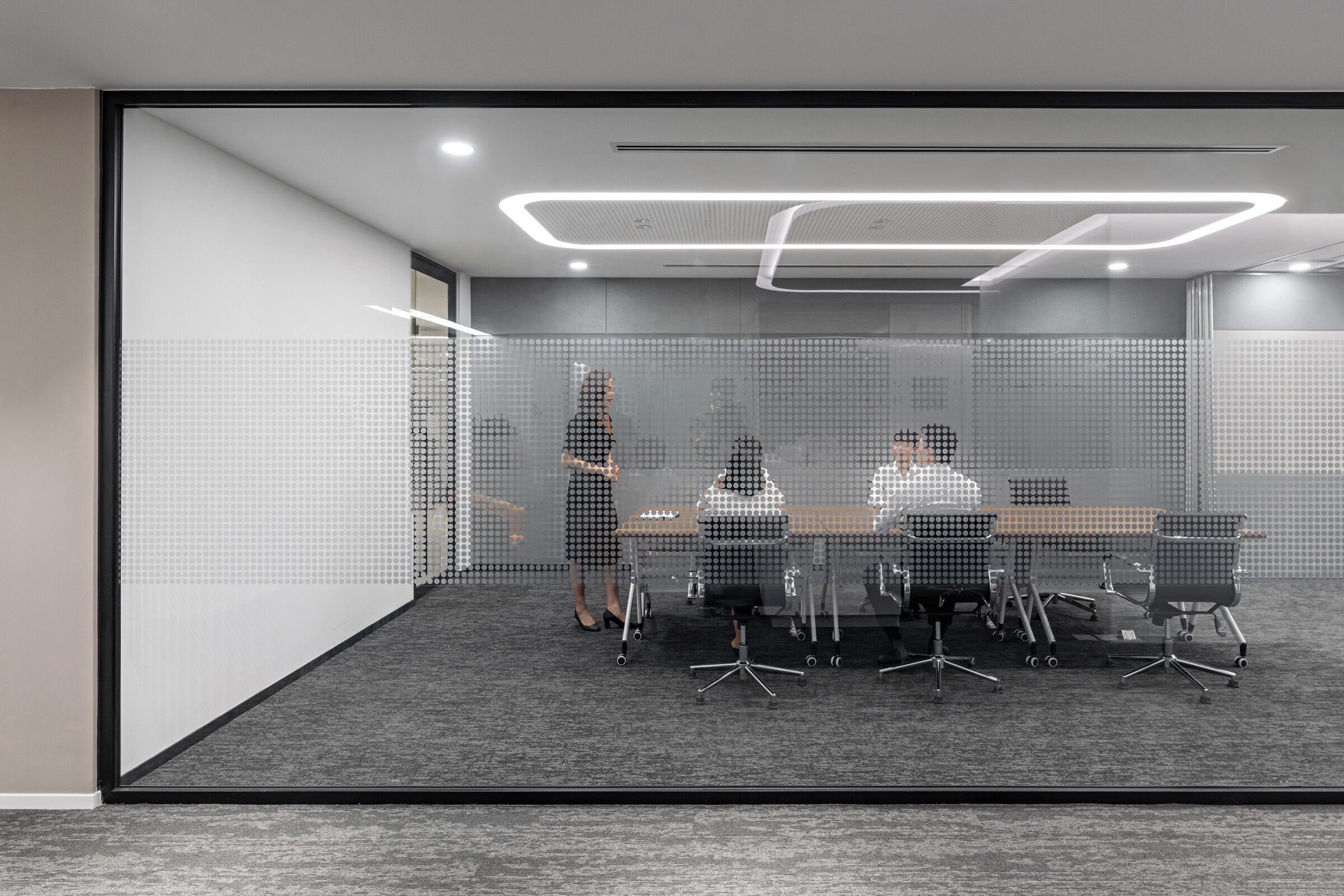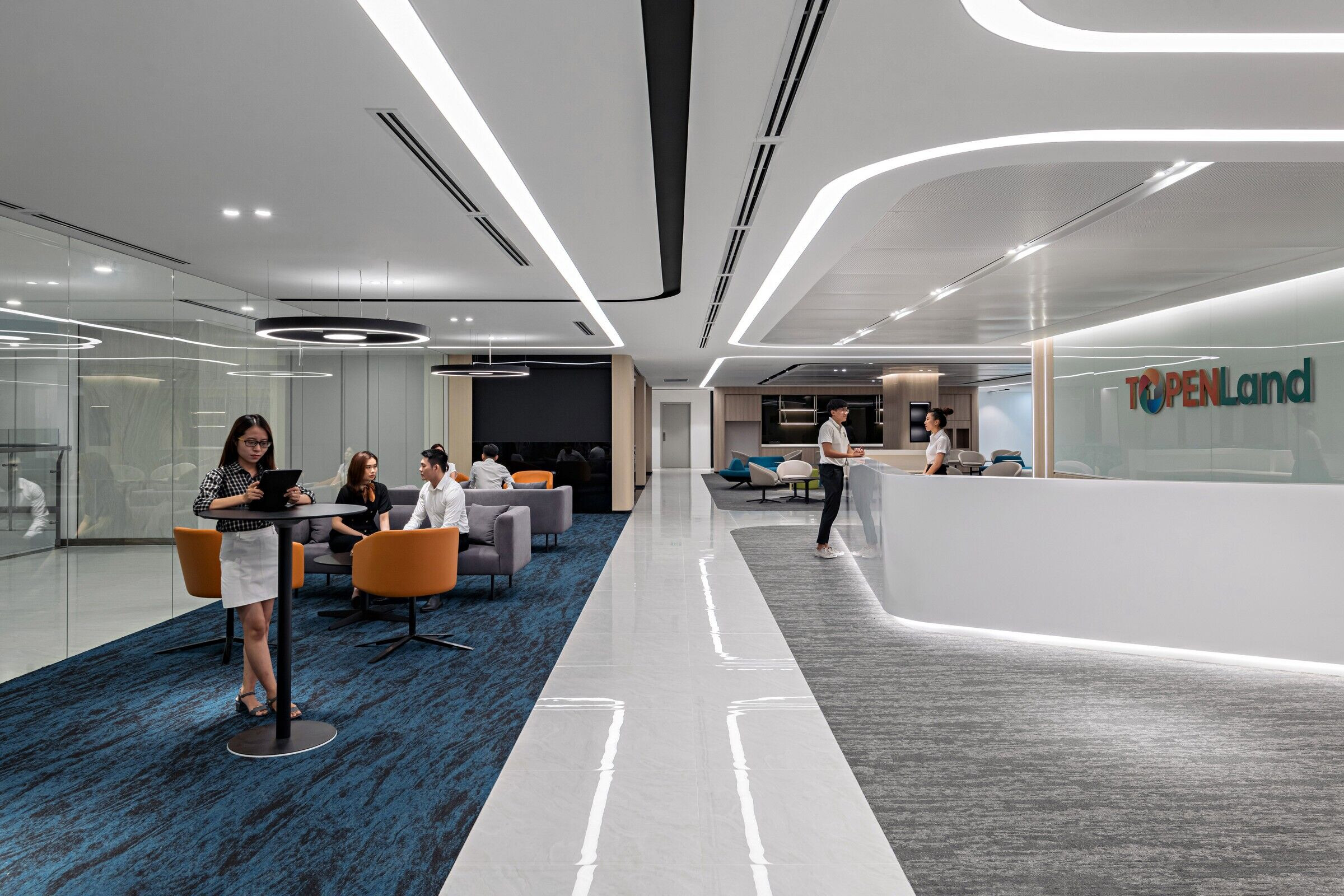 Material Used :
1. Carpet - Trenco, Voxfloor
2. Loose Furniture - Segis
3. Working Table - TAV
4. Waiting chair - Epsilon