Torre Río 436 is a corporate project located in Mexico City, on Av. Río San Joaquín in one of the fastest-growing areas of the city.
The building is developed in a corner, which shows two behaviors, two main facades that act according to the perspectives. Volumes that correspond to a structural module begin to tuck into blocks that group the levels to generate terraces and lighten their height.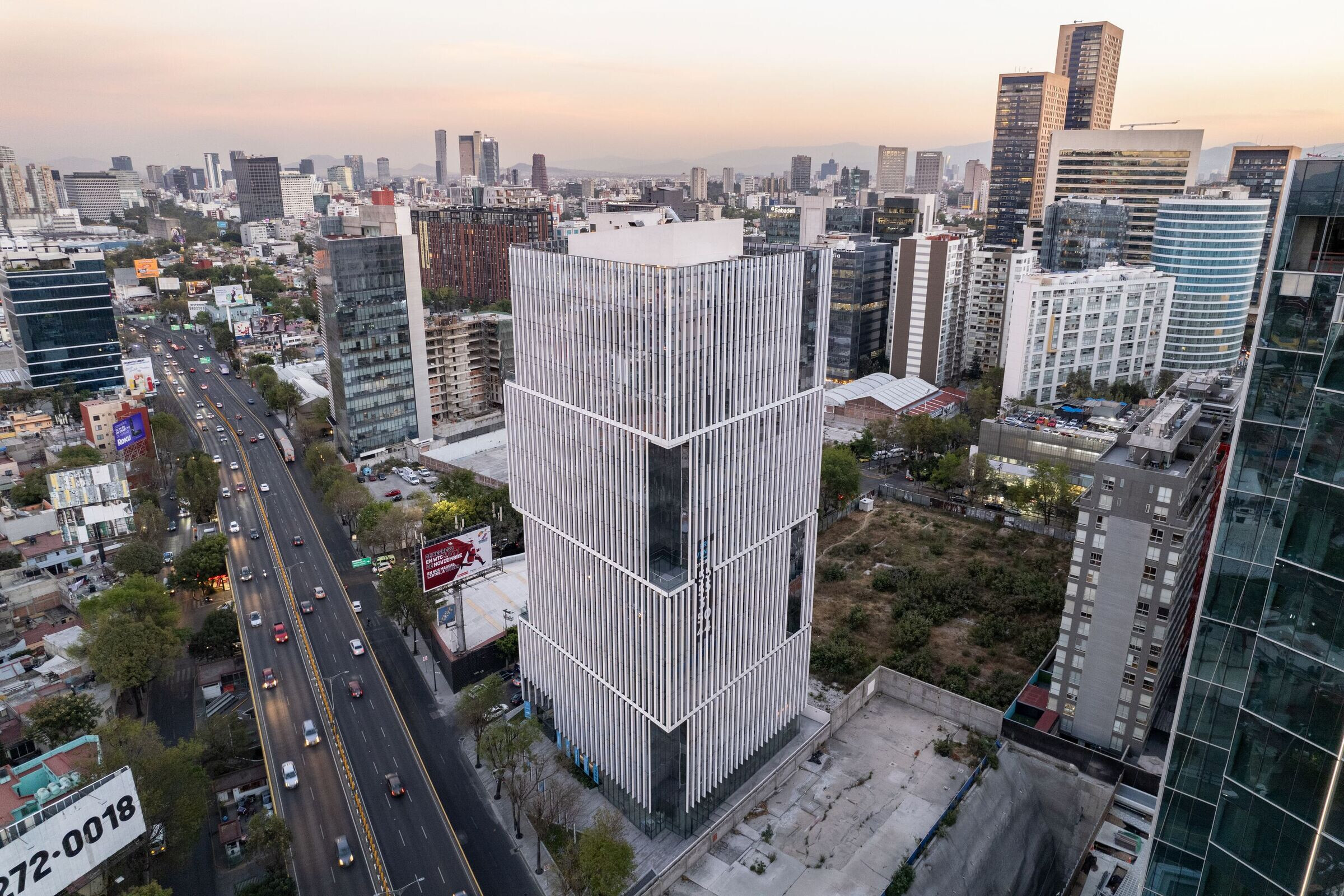 The project groups all the services and circulations in a central nucleus, which allows an open plan around it, as well as variations in the general volume through subtractions that create terraces, conferring its characteristic volumetry, likewise, the open plan is completely adaptable to any requirement.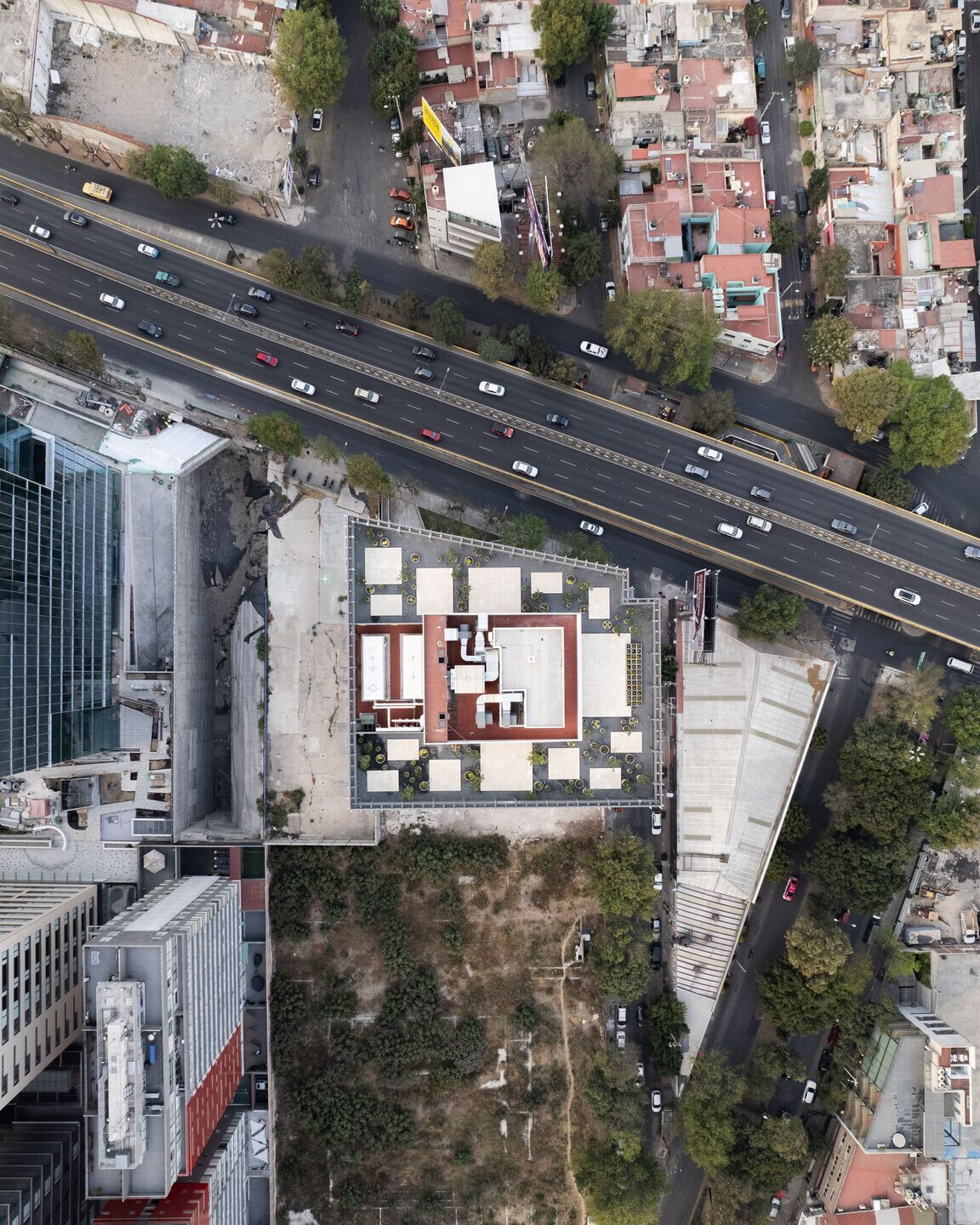 The project integrates an exterior vestibule delimited by luminaires that serve as a transition towards the interior, highlighting the access, a diagonal subtraction materializes, guiding the user to the interior.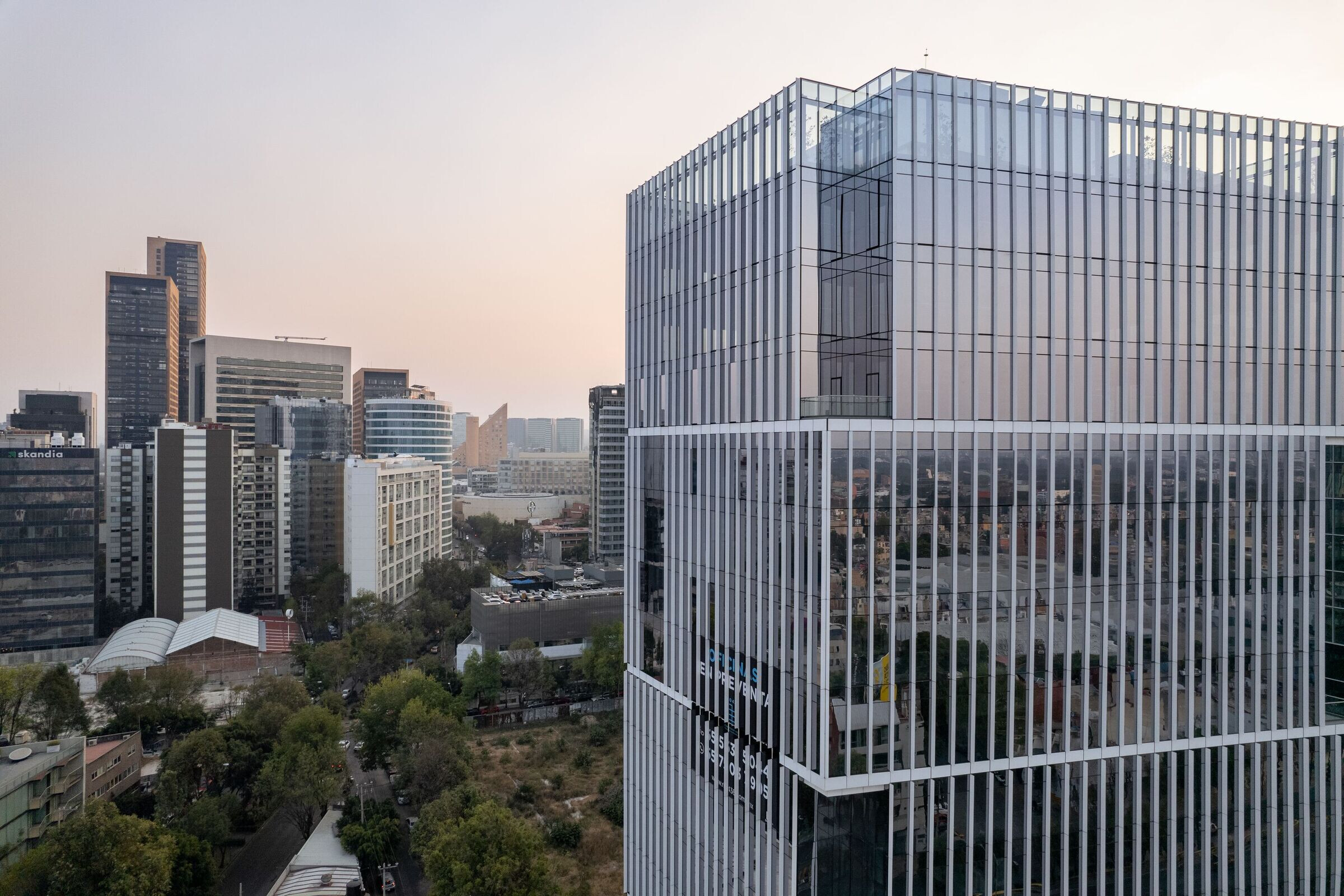 The interiors covered with wood avoid the exterior, likewise, our line of verticals carries a language that has perfected the treatment of facades through various projects and that in this one becomes one of the main hallmarks of the building.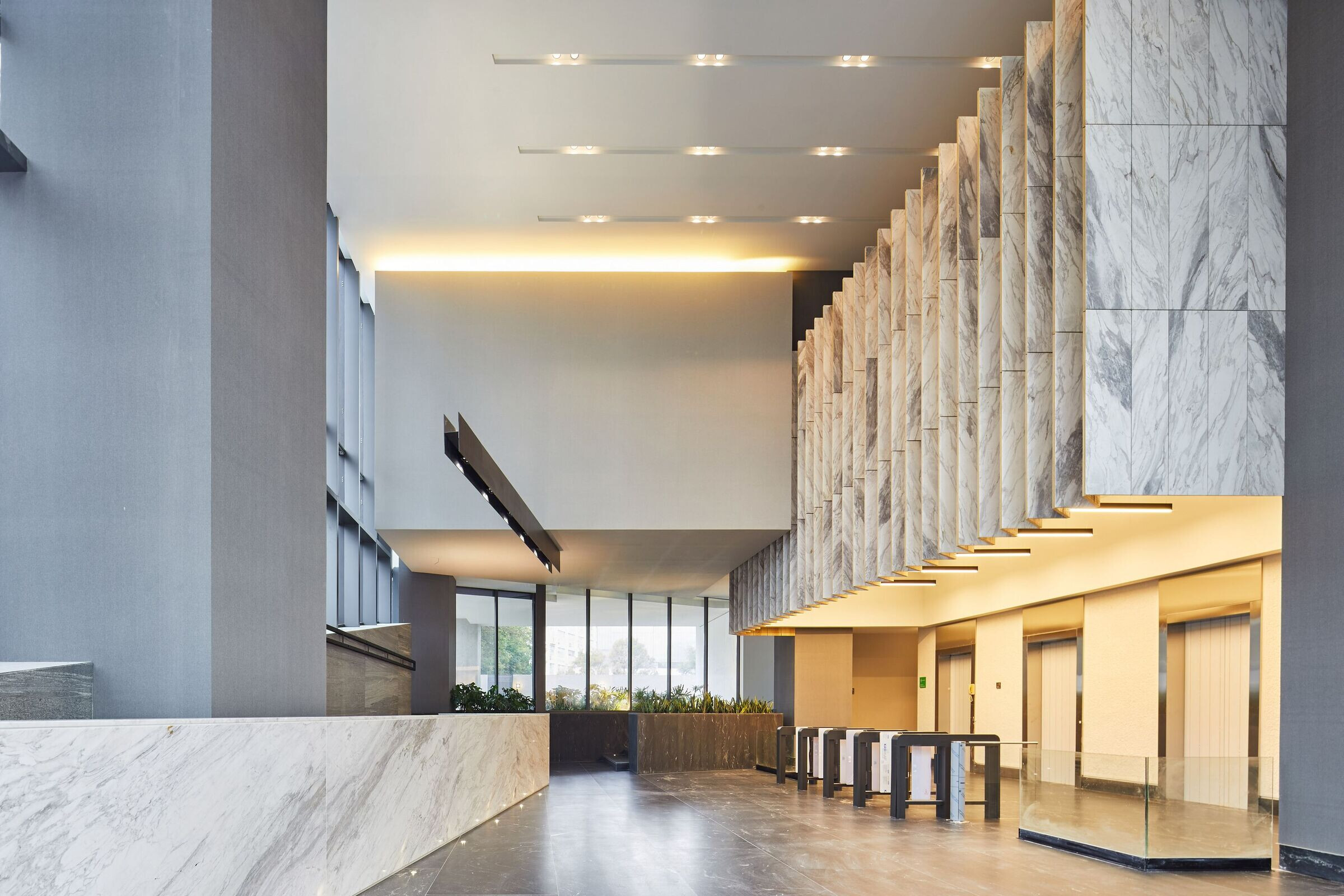 The building is located within one of the areas with the highest pedestrian mobility, so its design respects and encourages the user's relationship with the outside world.