Alterations to the external envelope of the building leverage both literal and phenomenal transparency, allowing one to both actually see into and out of the building, and to have the sensation of doing so when perceiving solid elements. The new ground-floor ceiling is expressed as a solid white plane that protrudes form the modern interior space to the original Victorian exterior, striking a dramatic contrast with the London stock brick. Two white volumes similarly bring the materiality of the inside to the outside, while a contrasting horizontal plane of brickwork does the opposite, bringing the original elevation into the kitchen and dining space. This design parti continues thought the rest of the house—four floors of open-plan space, loosely divided into rooms by white volumes and planes that conceal doors and storage. Frameless glazing to the external envelope mimics the appearance of full-height openings between interior spaces.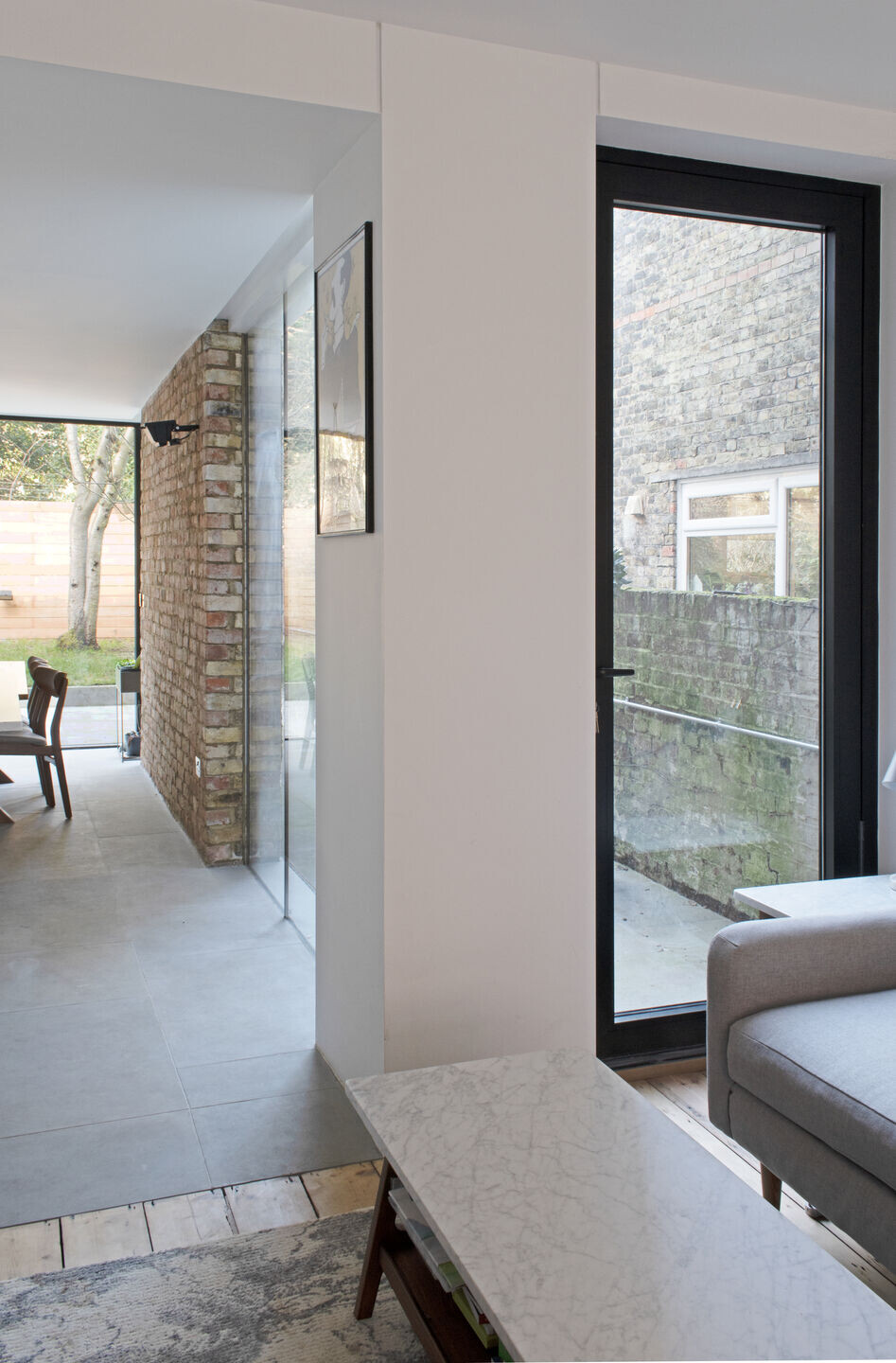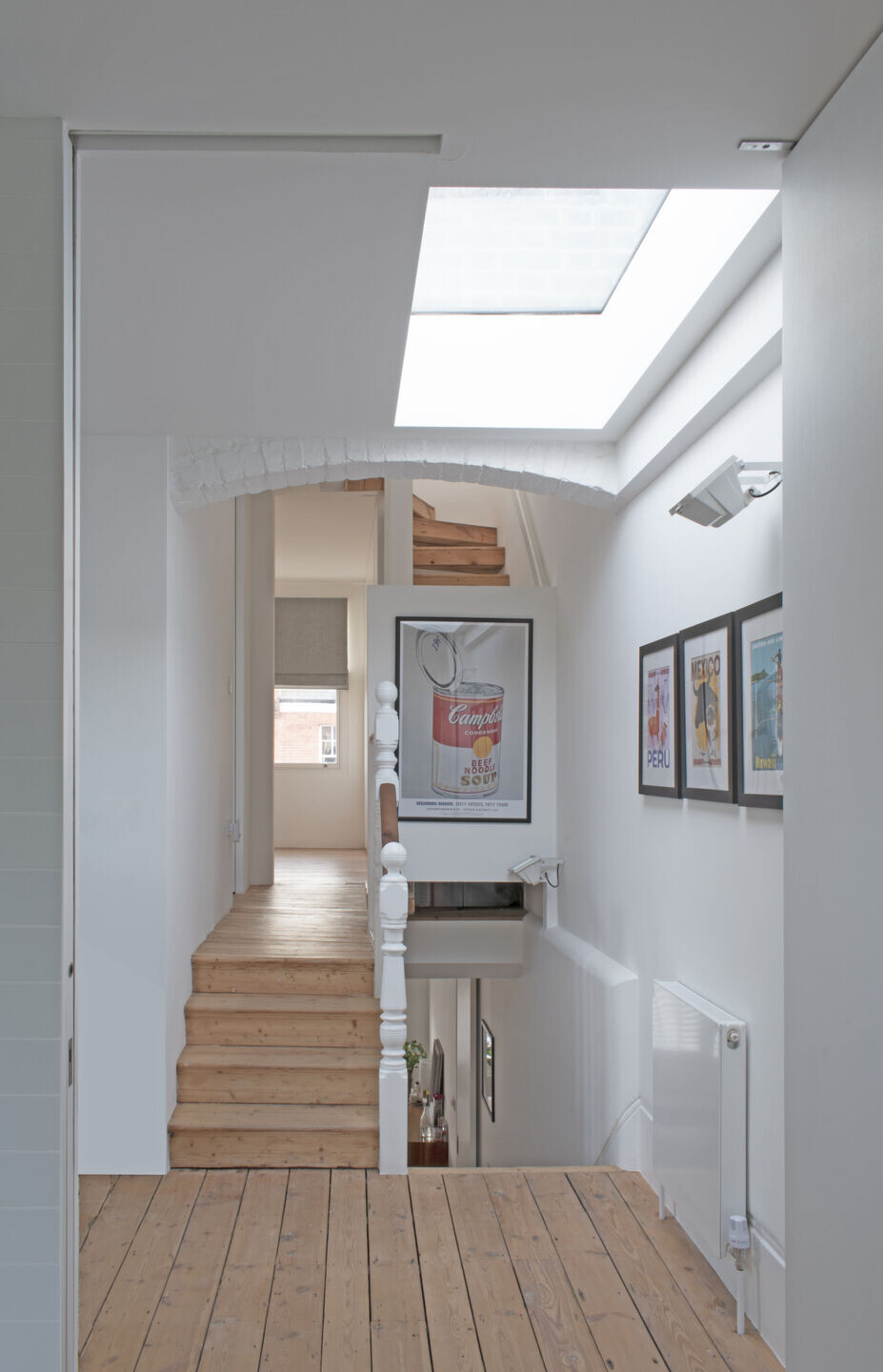 Looking from the garden, the corner of the extension is an intersection of openable glazing, frameless glazing, and an insulated plane of brickwork—all of which visually dissolve the envelope of the building.Perception of the finished house is analogous to viewing an axonometric drawing of the design—where one understands all of the planes and volumes as a single architectural composition, despite being spread throughout the original building.White and brick volumes are perceived from both inside and outside as moving freely through the building envelope.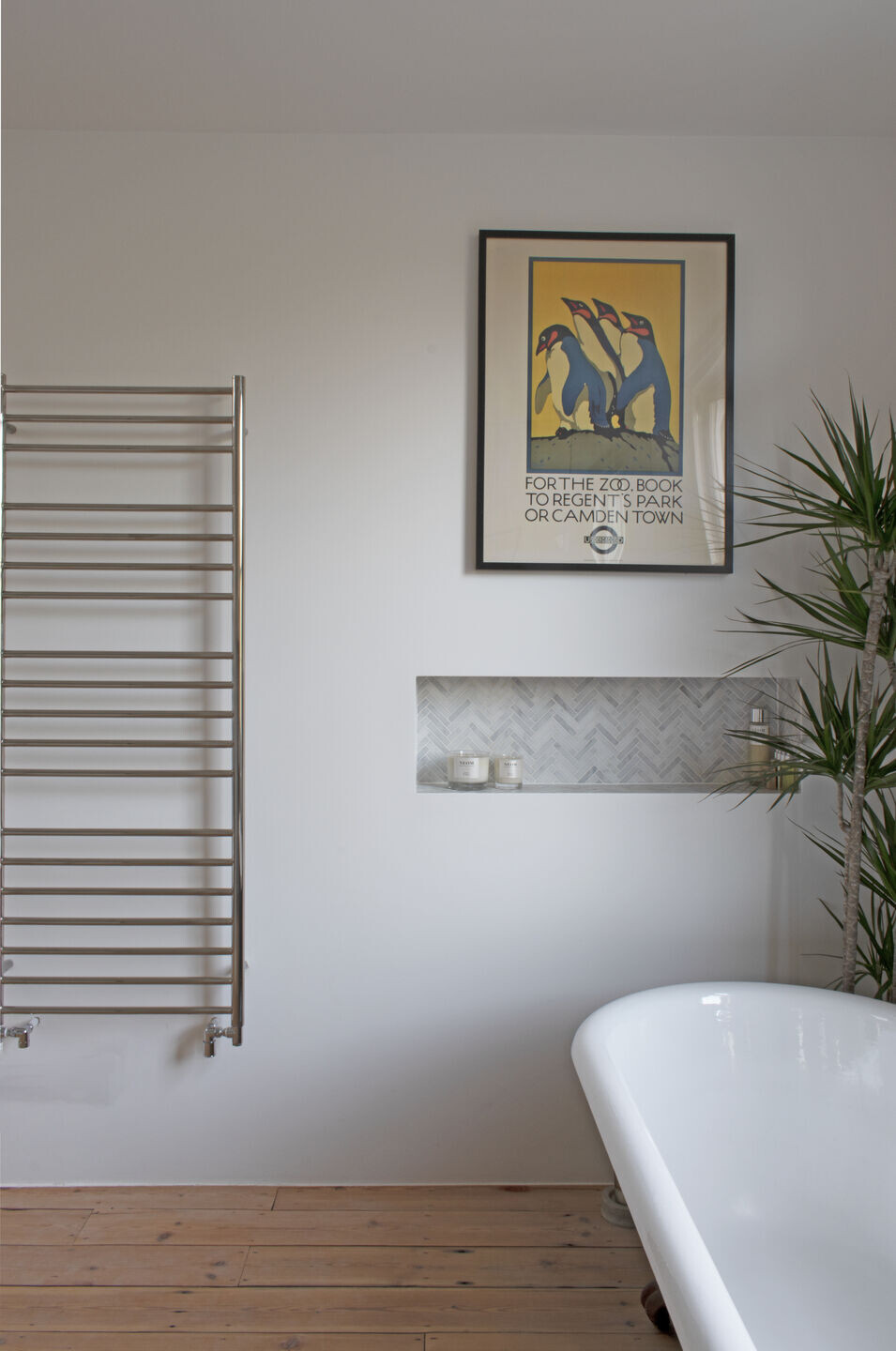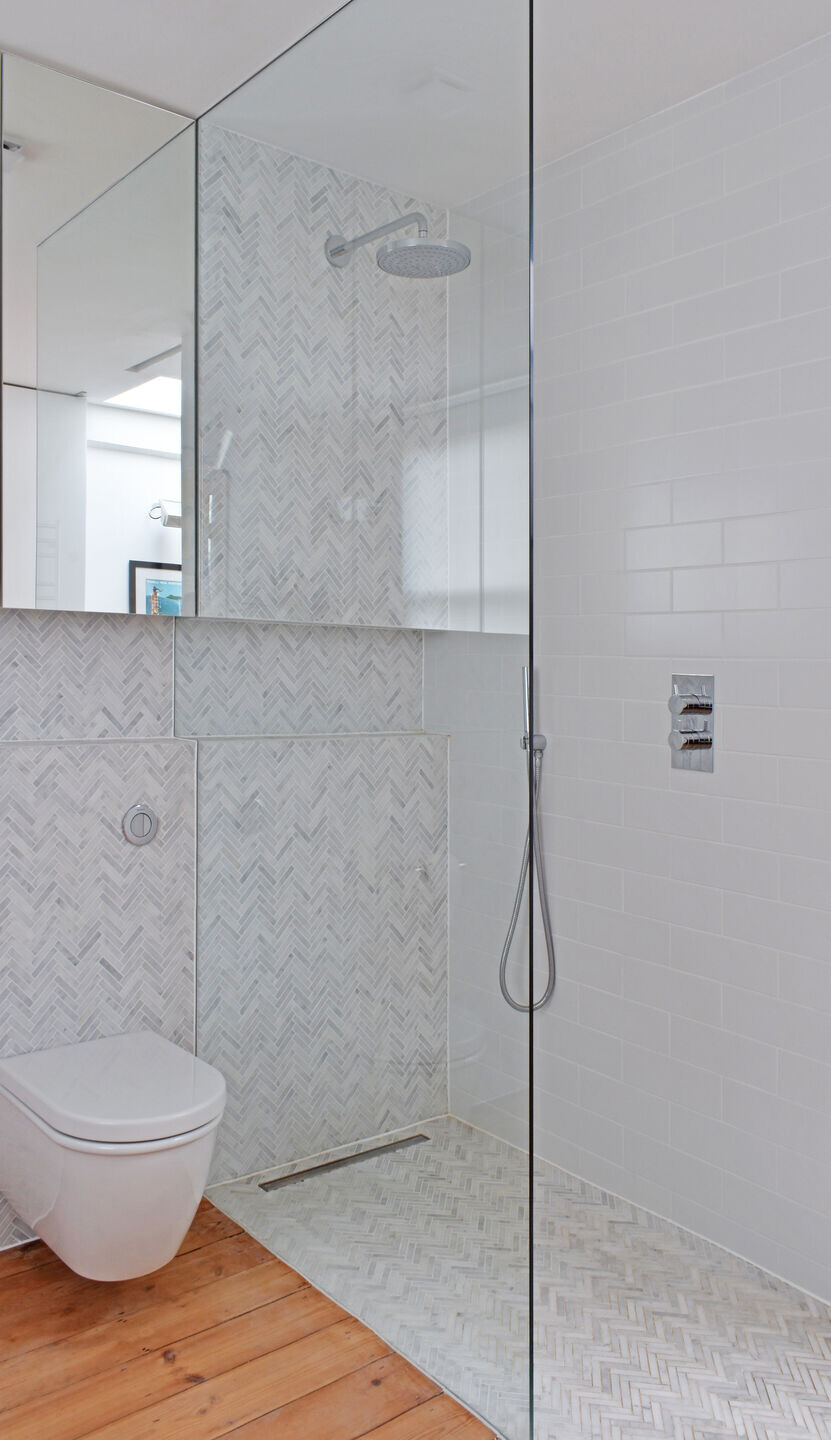 The articulation of exterior and interior openings recalls the cut of a drawn section line, revealing architectural space and form beyond.The interior spaces are defined by sculptural planes and volumes—some at the scale of cupboards and cabinets; others enclosing whole rooms, such as the bathrooms.A frameless rooflight on the stair landing provides a horizontal visual cut through the building envelope, reworking the gesture of the vertical glazing in the kitchen below.Concealed detailing lends the staircase the appearance of its depiction as arrayed planes in the axonometric drawing.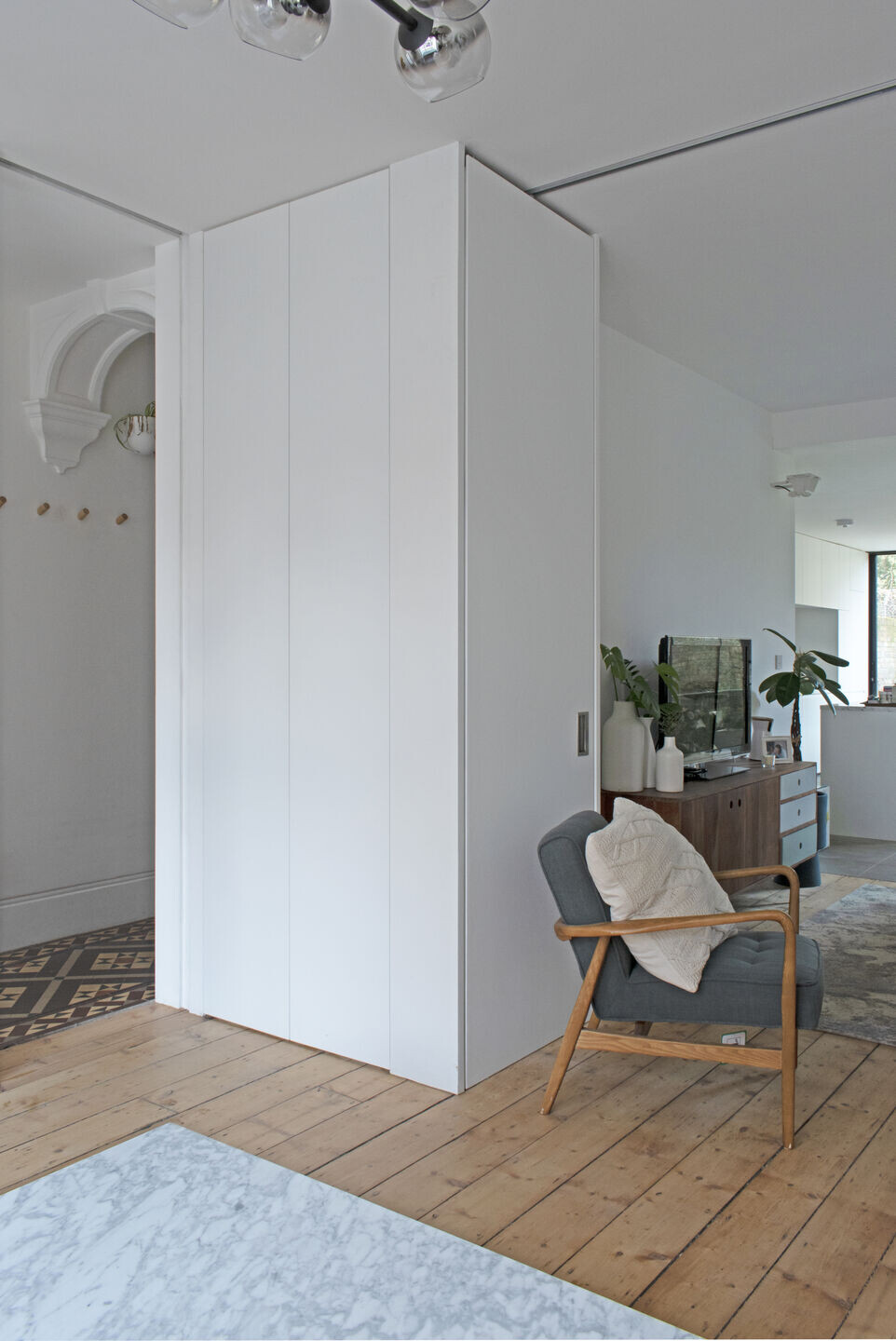 The design parti of rectilinear planes and volumes continues into the loft space.The white ground-floor ceiling and kitchen cabinets are expressed as a rectilinear plane and volume respectively on the exterior, further dissolving the building envelope visually.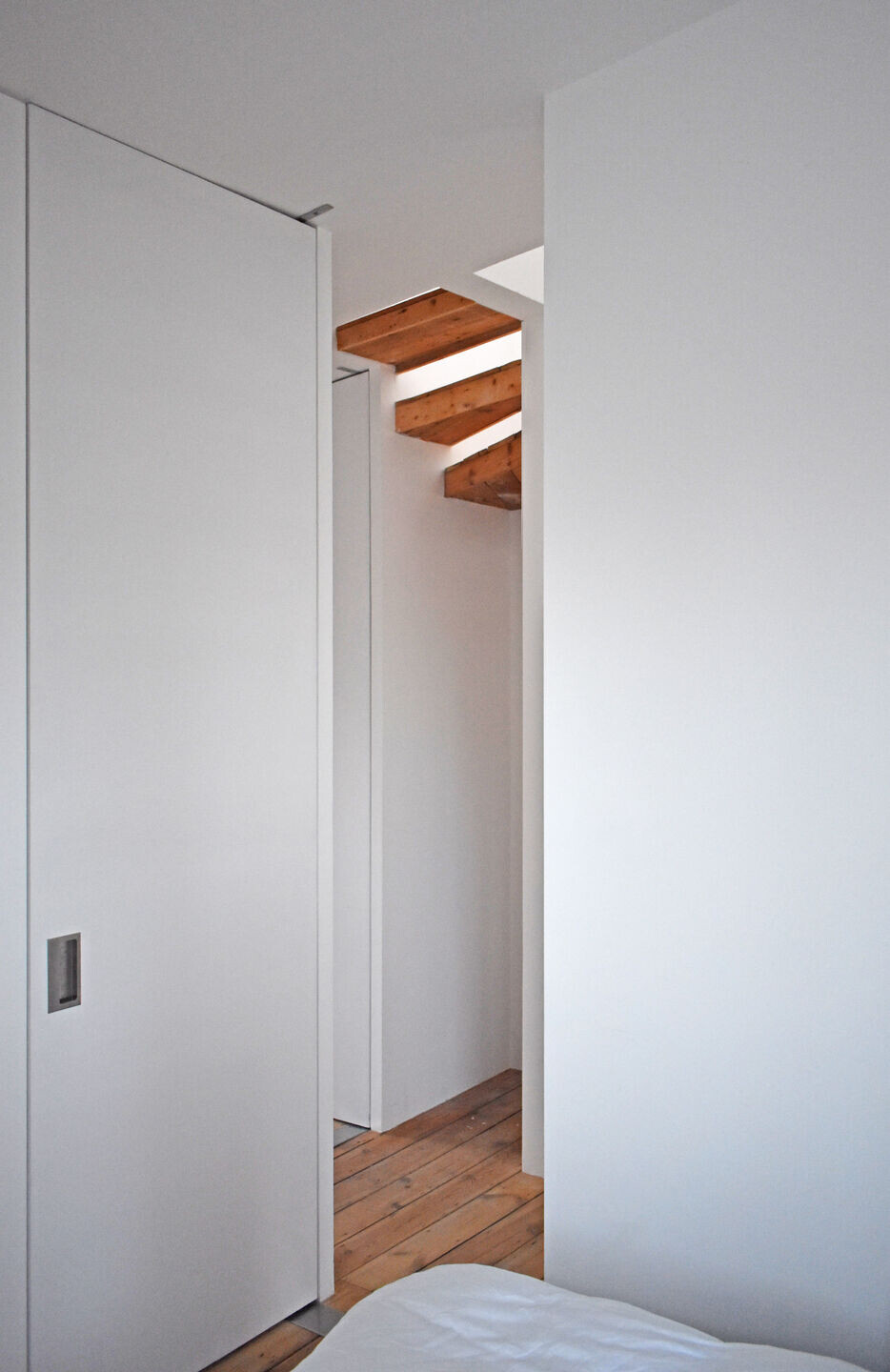 Team:
Architect: WILLIAM TOZER Associates
Project team: William Tozer, Tom Shelswell, Adoracion Marco, Harpreet Marway, Mia Rezek
Consultants: MLM building control, Vincent Grant Partnership, Party Wall Consulting Ltd.
Contractor: Zuz Construction
Photo credits: WILLIAM TOZER Associates