Take advantage of site characteristics
This acute-angled triangular plan is a place that has the impression of being independent from the surroundings by a single waterway. The atmosphere that further brings out the characteristics of the planned site is three-dimensionally fused with the client's taste, and it is created as one architecture with a simple appearance that contrasts the refraction wall and the flat wall that make the most of the shadows.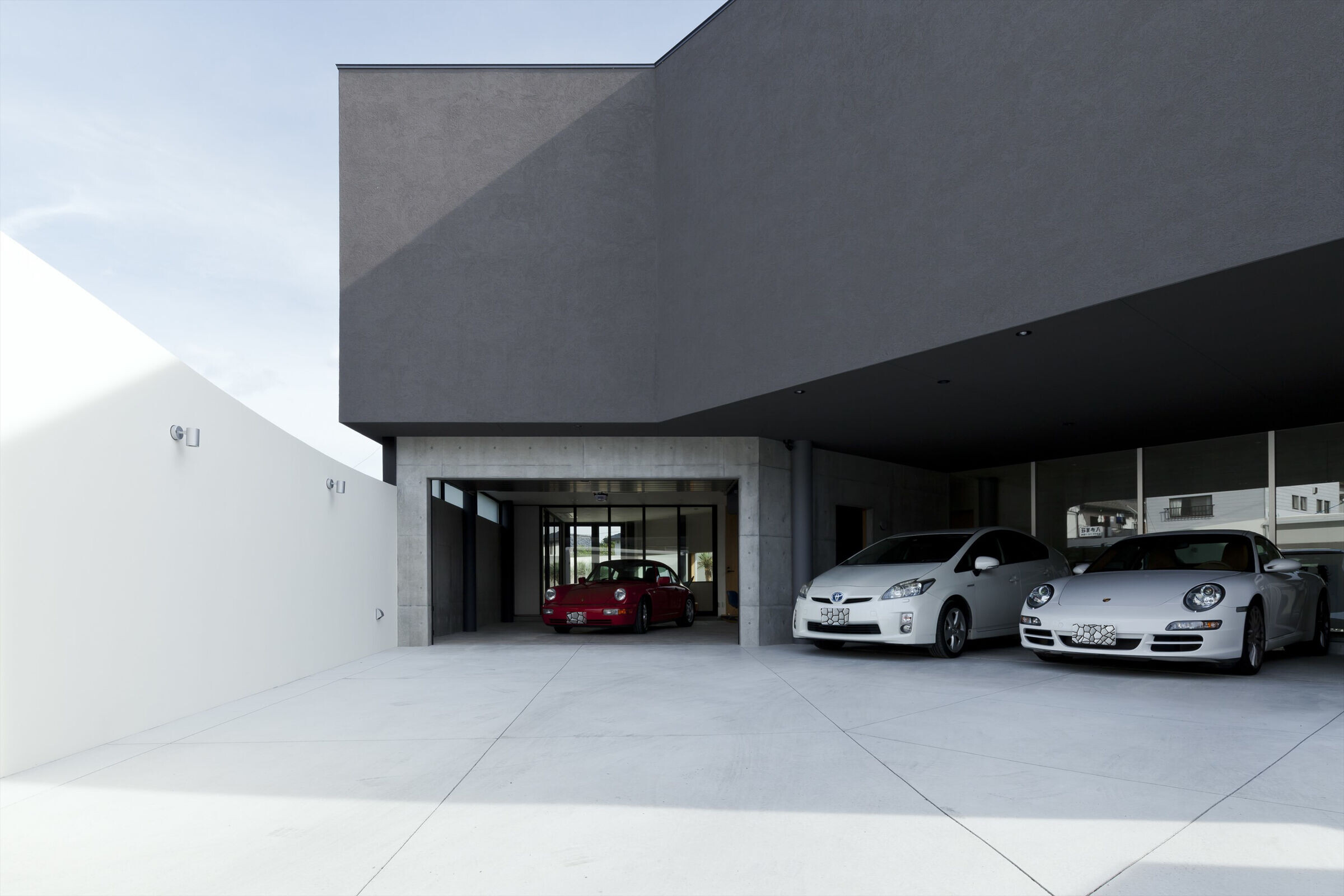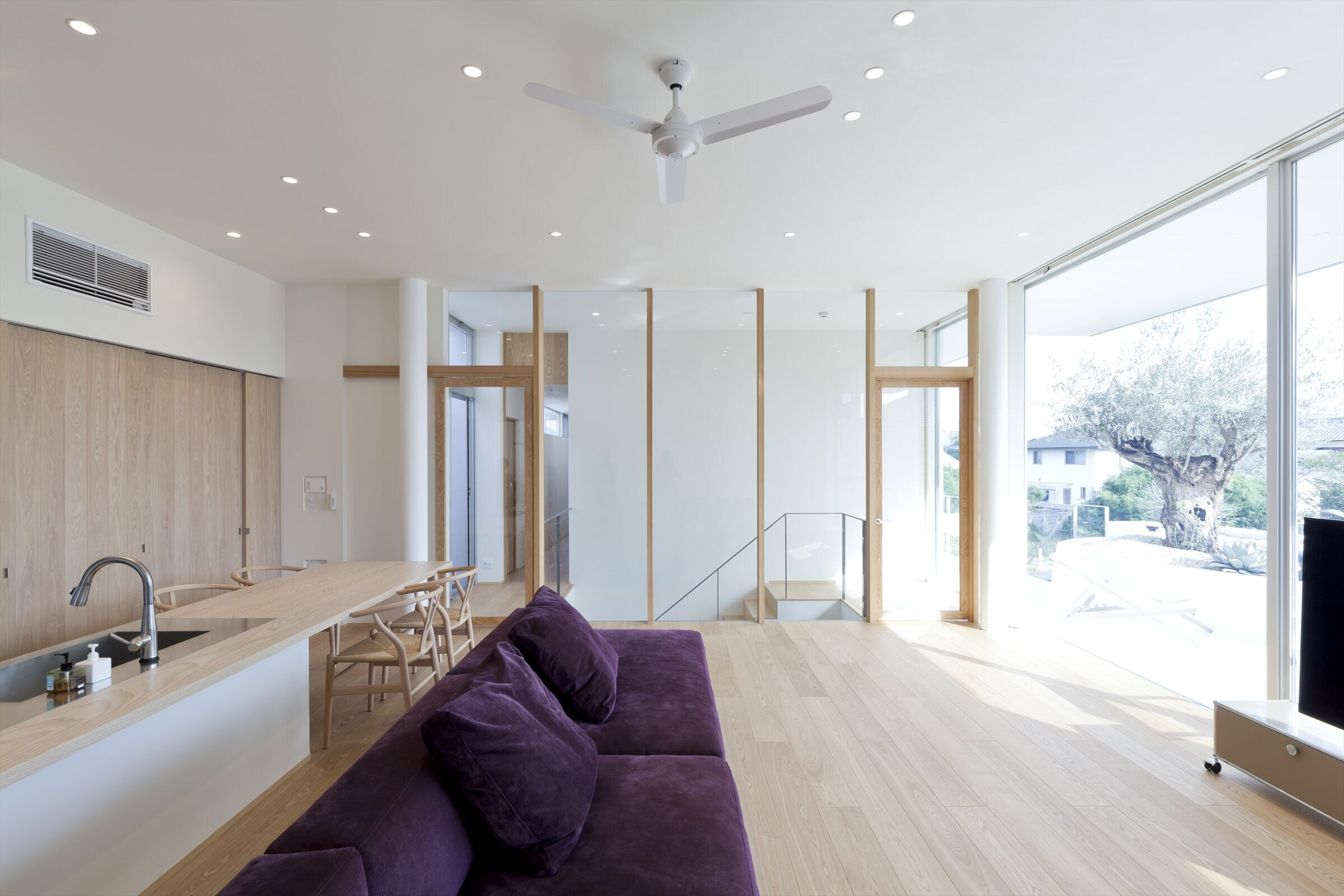 Three-dimensional composition
When you pass through the gate and step into the closed site from the surroundings, you will have an open view to the sky, and the line of sight that passes under the primitive and heavy lifted mass is like a gallery through glass. By blocking it with a cedar formwork concrete wall installed on the flow line, it further suggests the depth.