The new Trispace "Living Showroom" offers employees and customers everything they need to feel comfortable from the very first moment.
A vast combination of collaboration and concentration areas allow employees to choose the setting that suits their tasks and working style best.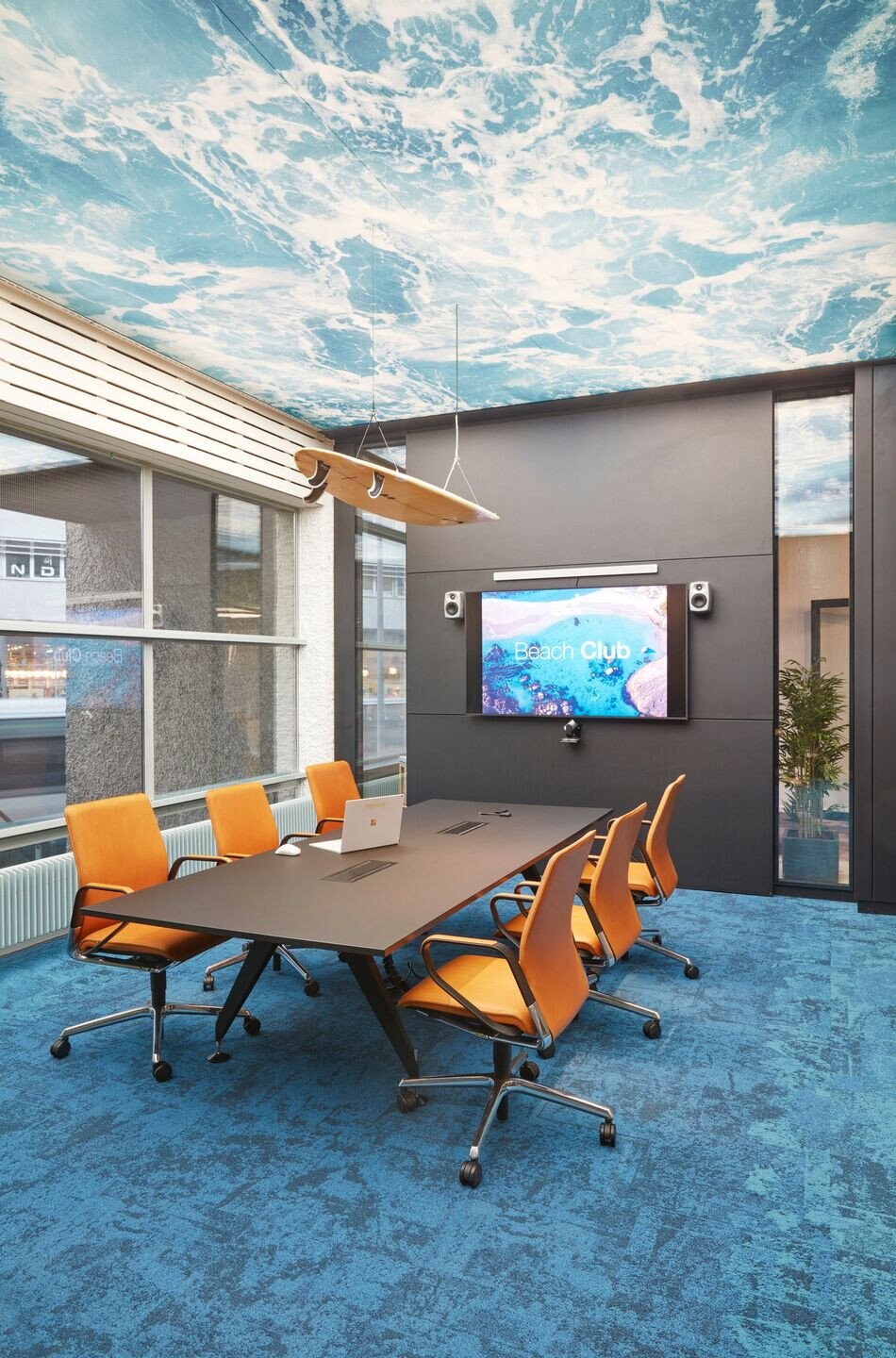 The new Trispace headquarter offers a unique customer experience. Inspirational micro-infrastructures were built to offer employees previously unknown opportunities for activity-based working.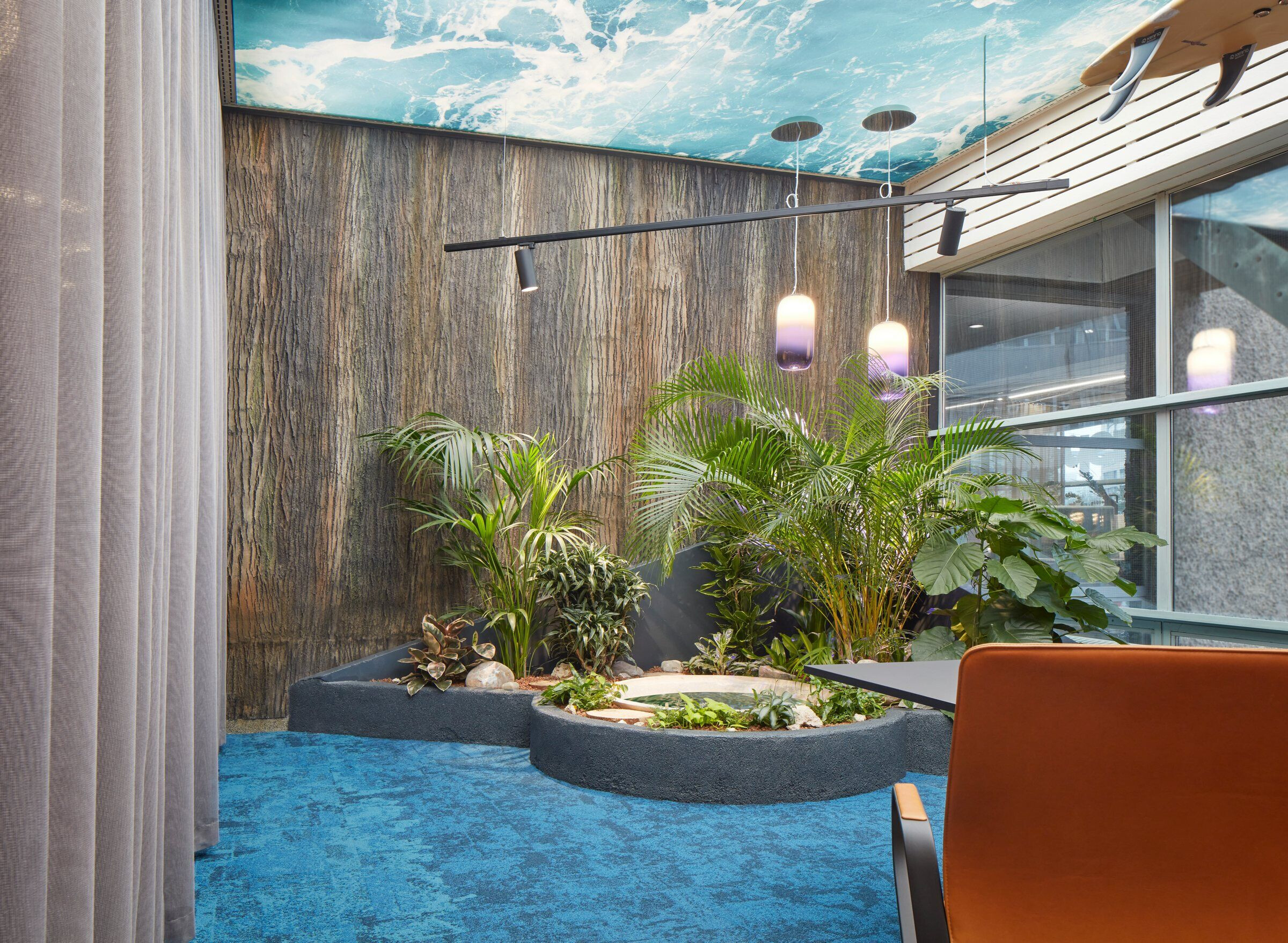 The aim of the new Trispace living showroom is to show a real-life example of being a workplace specialist. Surely the environment shows a wide variety of design elements. Moreover, topics such as acoustics, technology for interconnected working styles or the use of light in working environments are perfectly implemented. Guided tours through the" Living Showroom" offer a memorable experience for each customer.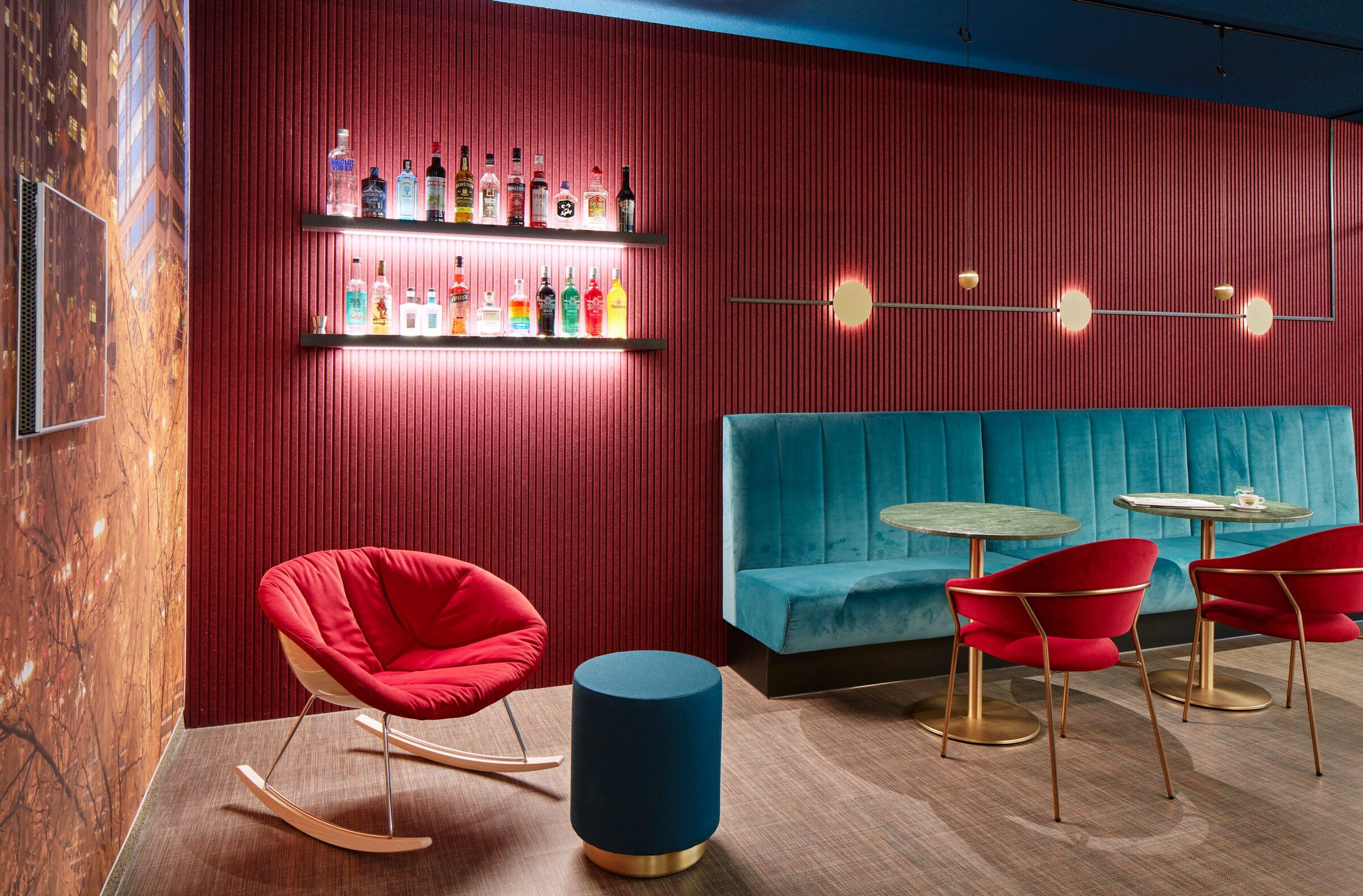 Topics such as biophilic design, the enhancement of creativity and interlinked teamwork were implemented on around 1000m2. To be able to share this futuristic, comfortable und useful work environment with as many people as possible, a co-working was set up for all friends of Trispace.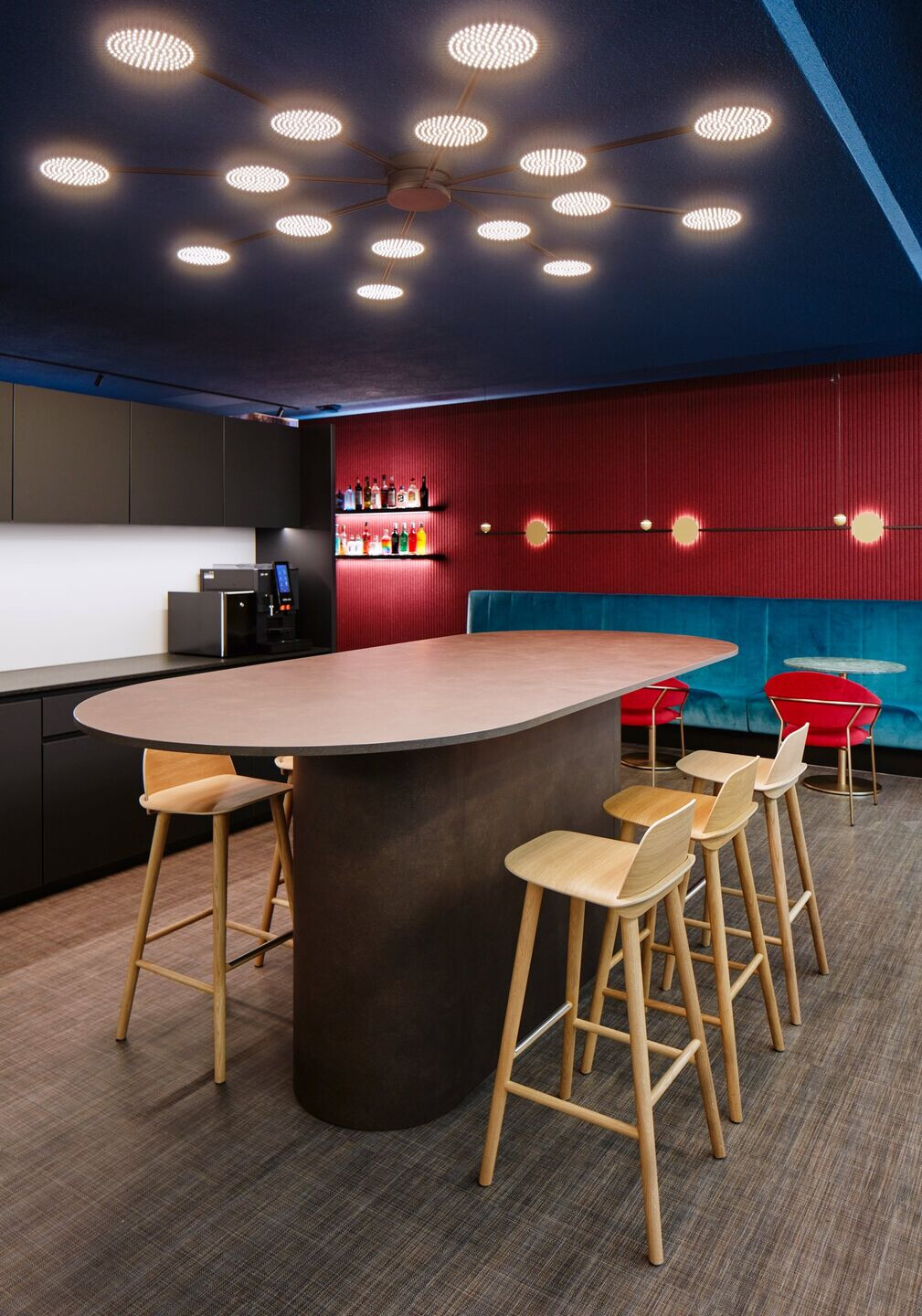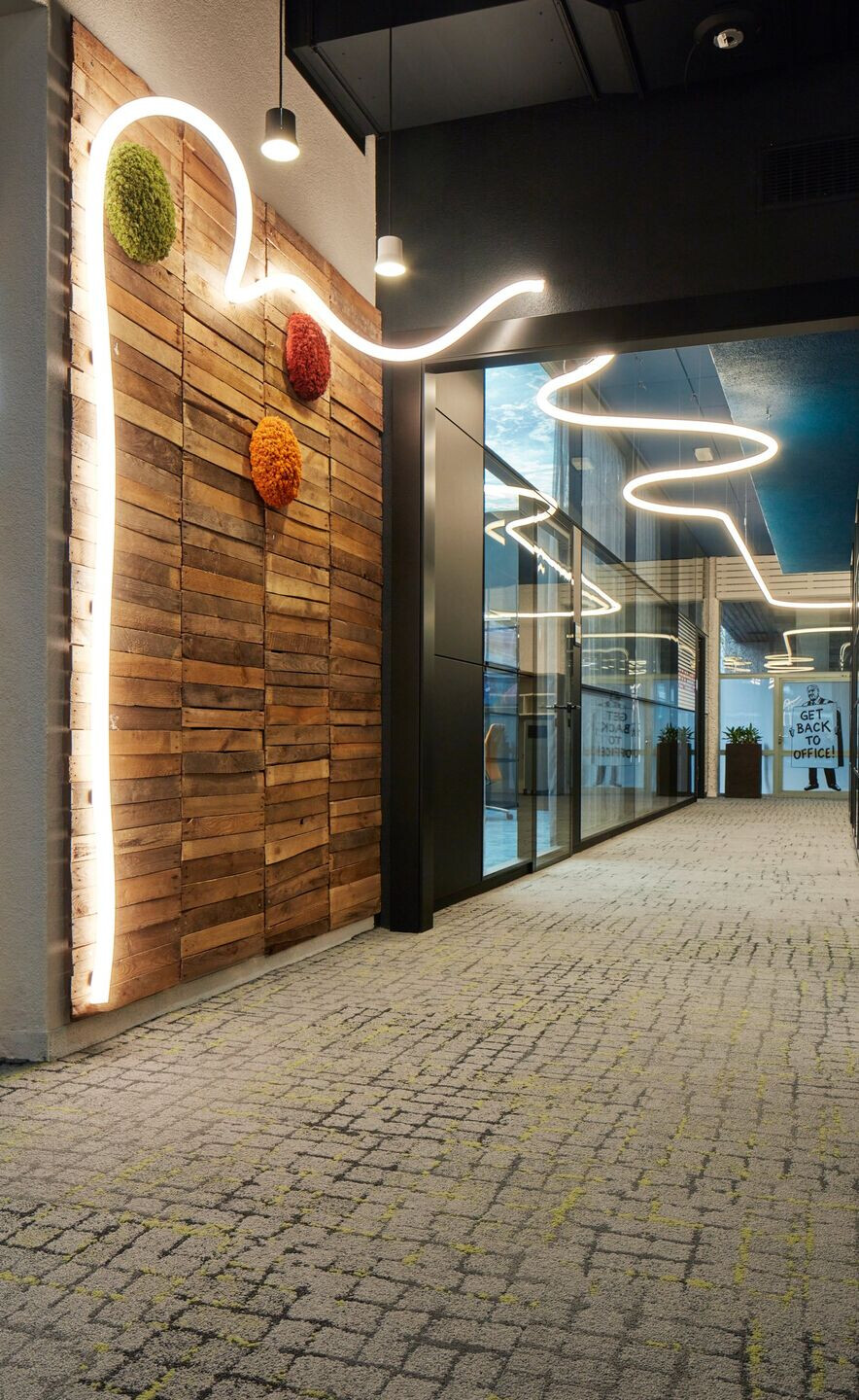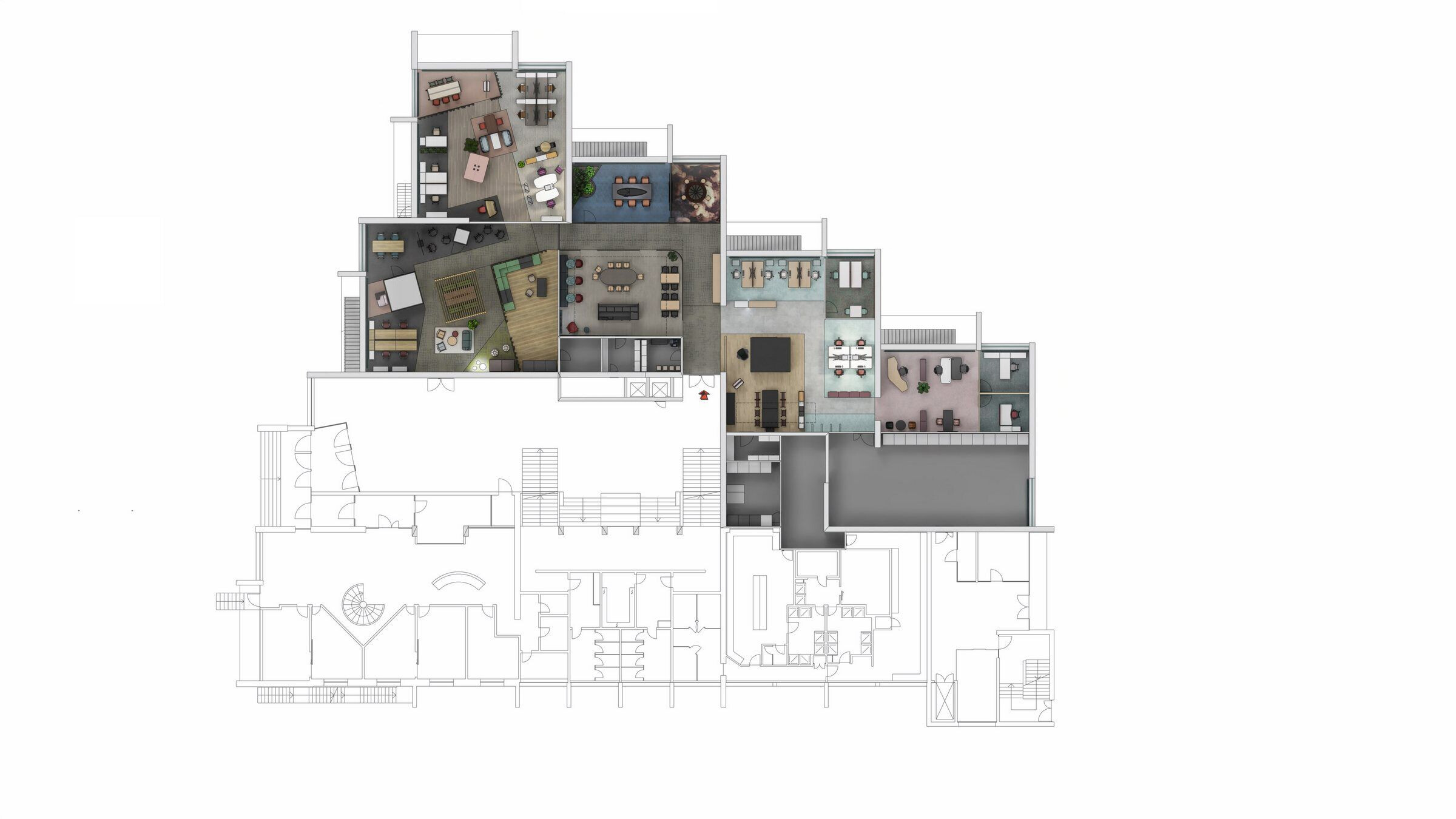 Material Used:
1. Facade cladding: Impact Acoustic, Art Montagen
2. Flooring: Interface (Net Effect/Ice Breaker), Ege
3. Doors: Goldbach Kirchner
4. Windows (glasswalls & Cube): Goldbach Kirchner (T65/T50/T35), GK (Cube)
5. Roofing (ceiling): Barrisol
6. Interior lighting: Tom Dixon (Melt), Prolicht (Code), Muuto (Unfold/Studio Pendant Lamp), Artemide (AOL, A.24, A.39, Gople, Eggboard)
7. Interior furniture: Muuto (Cover Armchair/ Nerd), Sedus (se:line/ se:lab/ temptation 4/ se:do/se:flex/ Invitation), Pedrali (Modus/ Jazz 3716/ table 4400/ Gliss Swing/ Arki), Formae