Nanjing County is located in the north-western part of China.The County is famous for its Hakka Tulou Complex, which was inscribed on the UNESCO World Cultural Heritage List in 2008.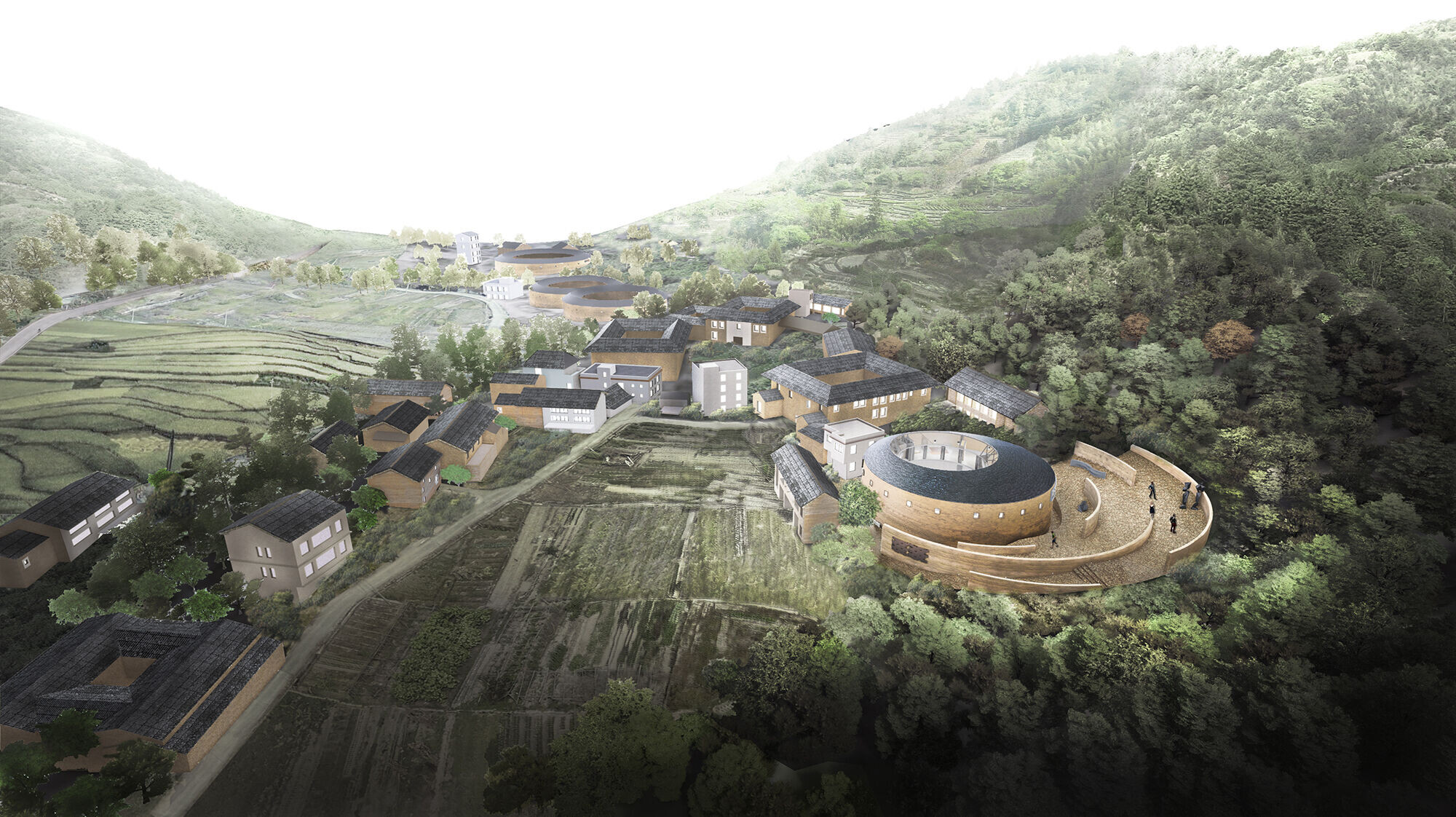 In 2021, Office ZHU participated in one of the renovation of Tulou-De Xing Lou, which has three floors, uninhabited and needs to be transformed into an art and cultural space.
Traditional Tulou has distinctive spatial and structure characteristics. It is normally shared by a clan, to against the enemy from outside. Therefore,the building has a closed facade and open interior. Structurally, the whole building is supported by the outer circle of rammed earth and the inner circle of wooden structure. How to cleverly utilize the unique spatial and structural logic of the Tulou, how to transform the Dexing Lou from a traditional living space to a contemporary art and cultural space is the start point of this design. To find the balance between the old and the new is also the biggest challenge of our design.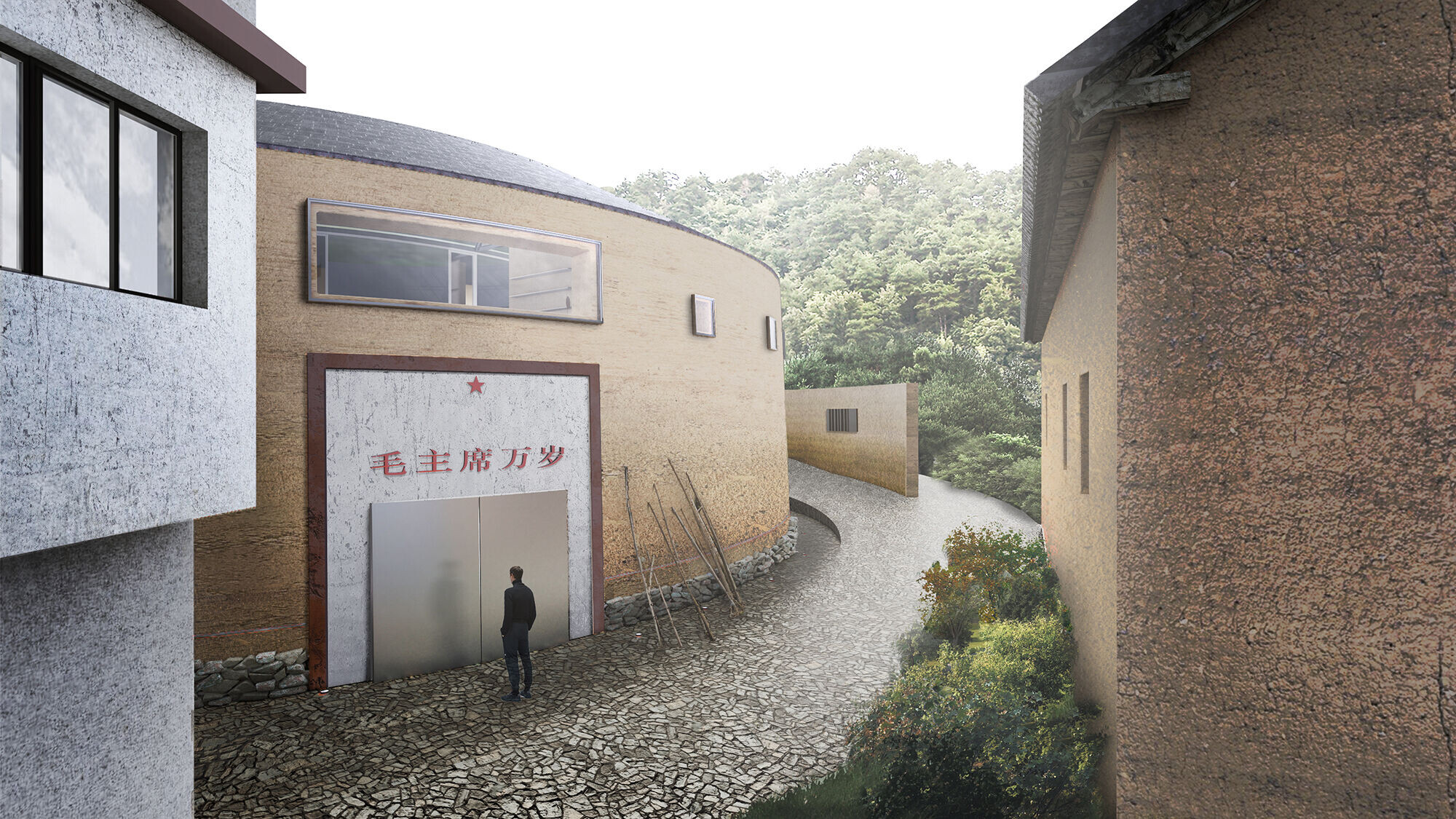 The design retains the original façade, removes the damaged timber structure inside and redesigns the inner courtyard into an eccentric circle. The depth of the new Tulou various, which is easy to meet the different needs of the art and cultural space. A number of curved new rammed earth walls, spread around the outer wall of the building, form the outdoor exhibition area. We kept the original floor height of Tulou, in order to retain its intimate scale.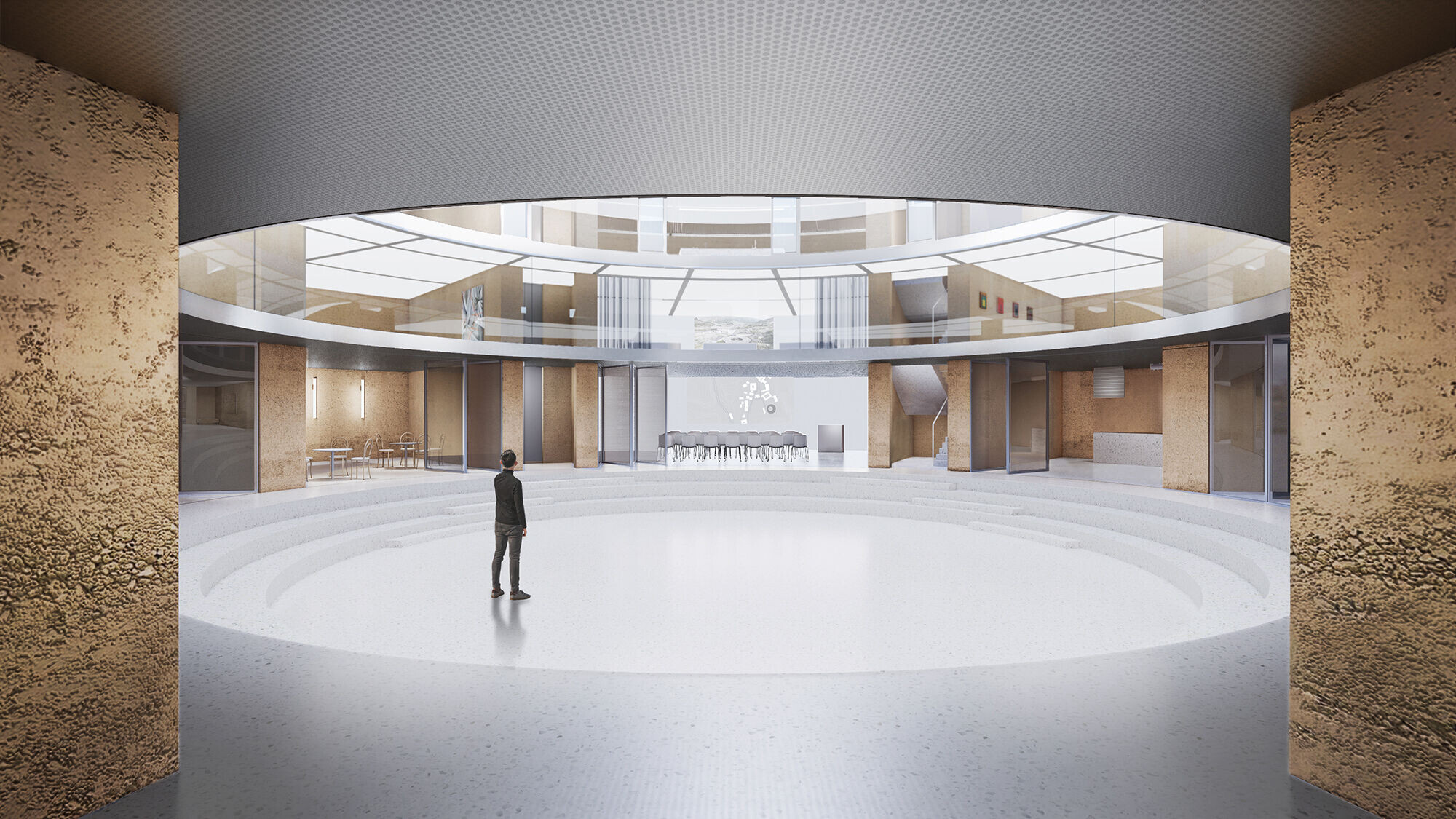 Structurally, we have used the rammed earth technique to build cores and shafts. These blocks also work as spatial divisions, vertical traffic, support and pipe organization. The steel structure links the original earth walls to the new core, creating horizontal support. Steel trusses and metal tiles are used to create a more insulating and lighter roof. A juxtaposition of the old and the new is how we imagined the new Tulou. White terrazzo, silver aluminum panels, corrugated steel sheets andglass... the new materials contrast with the original rough rammed earth walls. These materials, also makes the new Tulou more brighter and more open.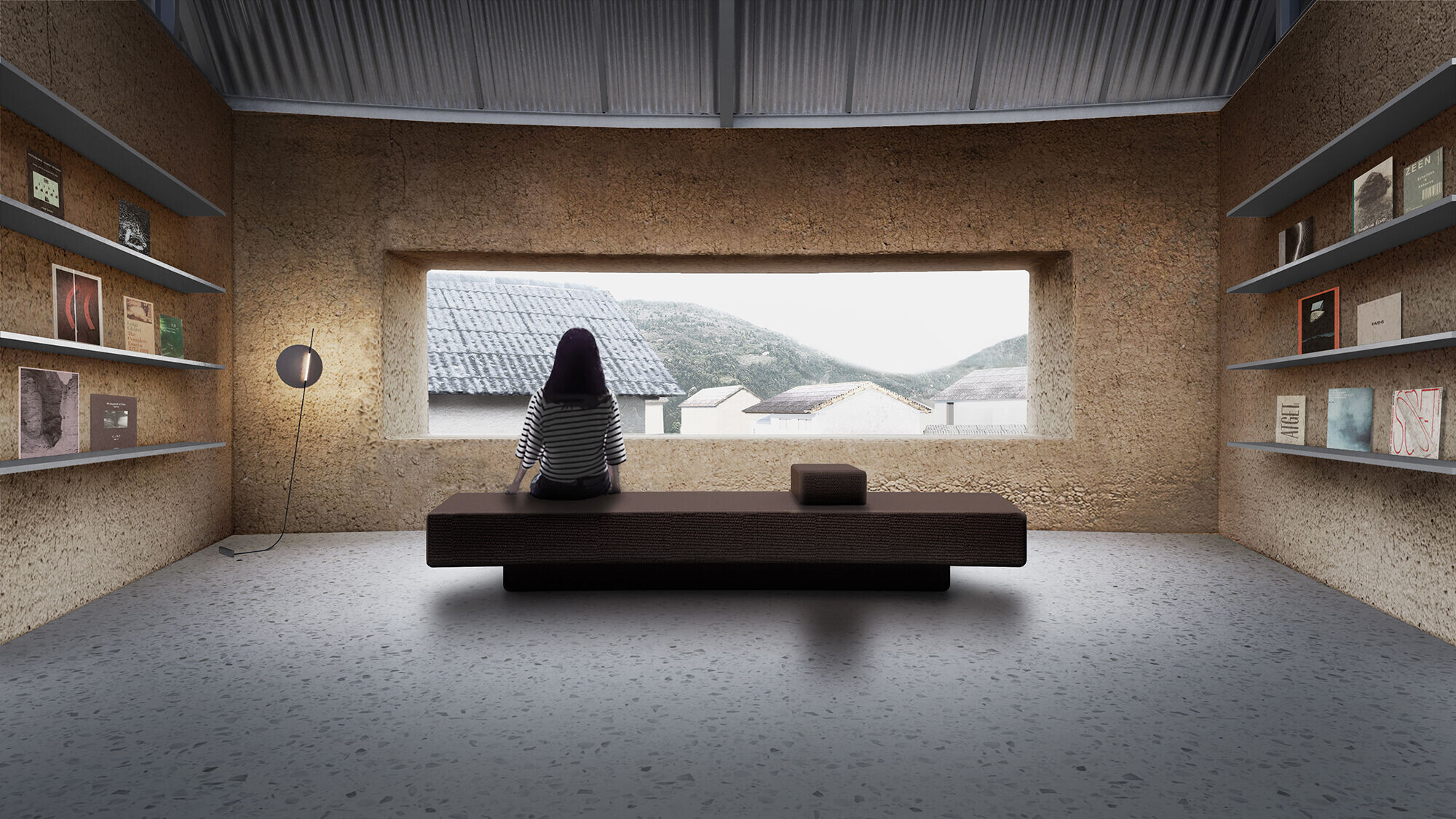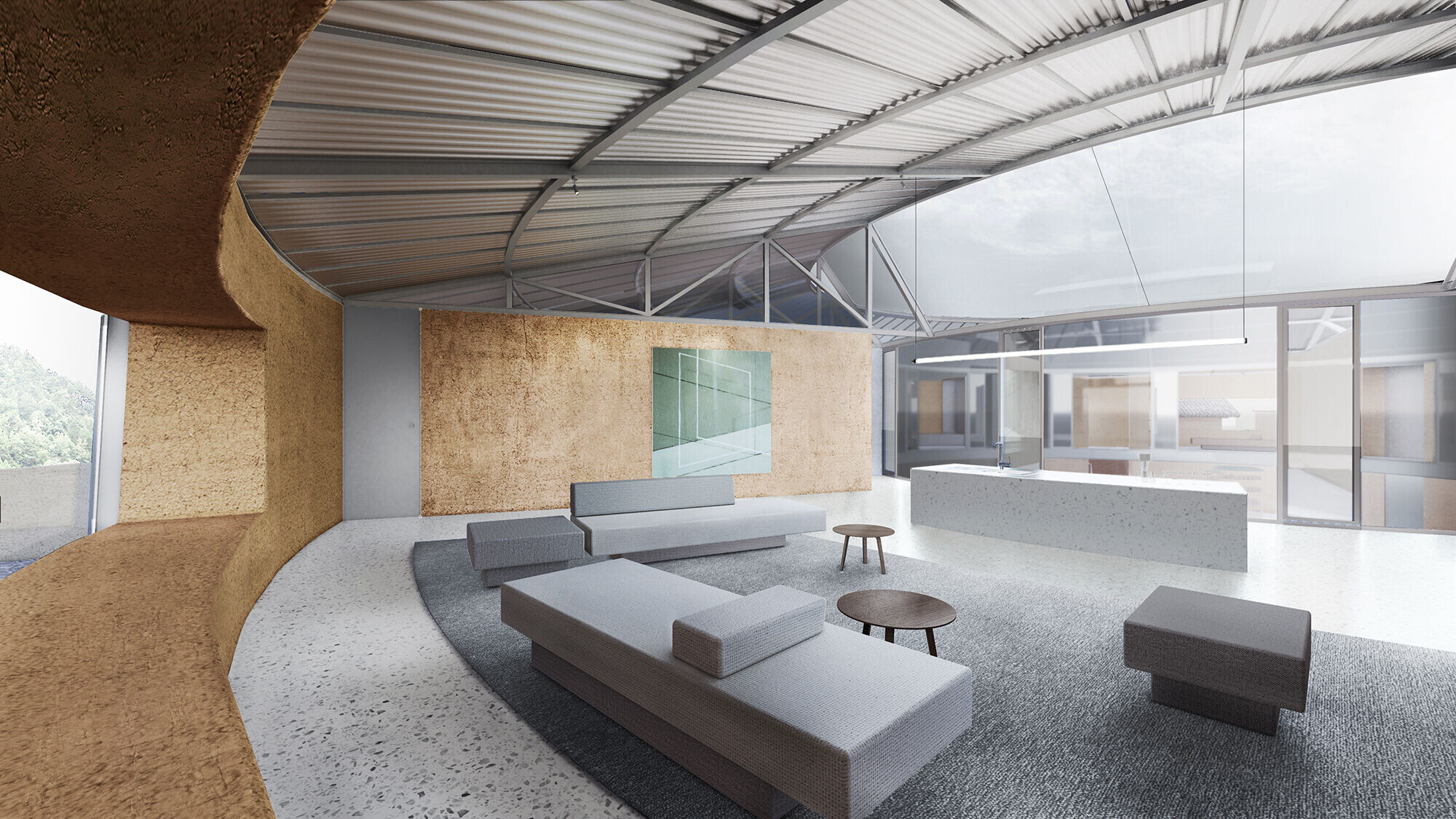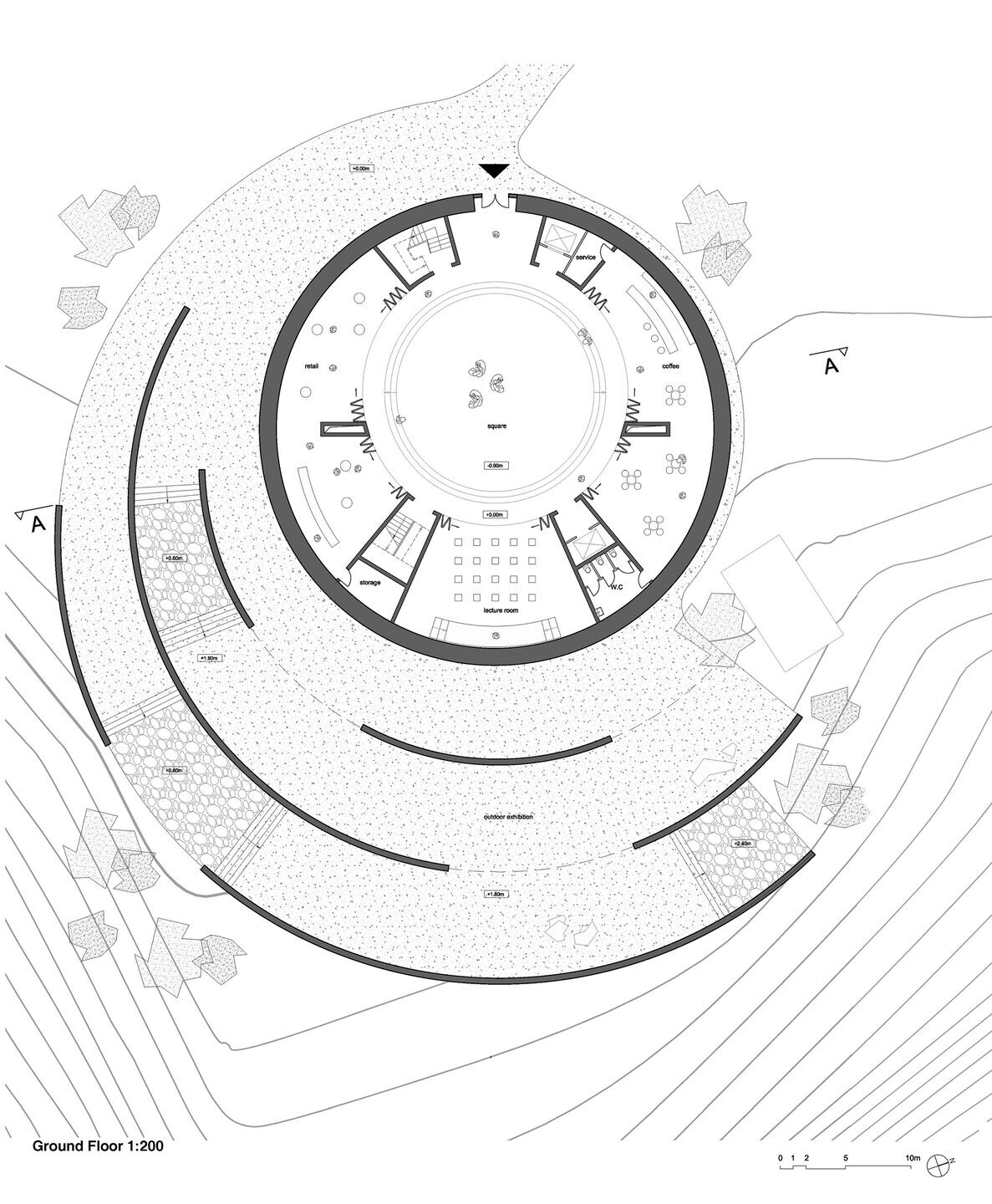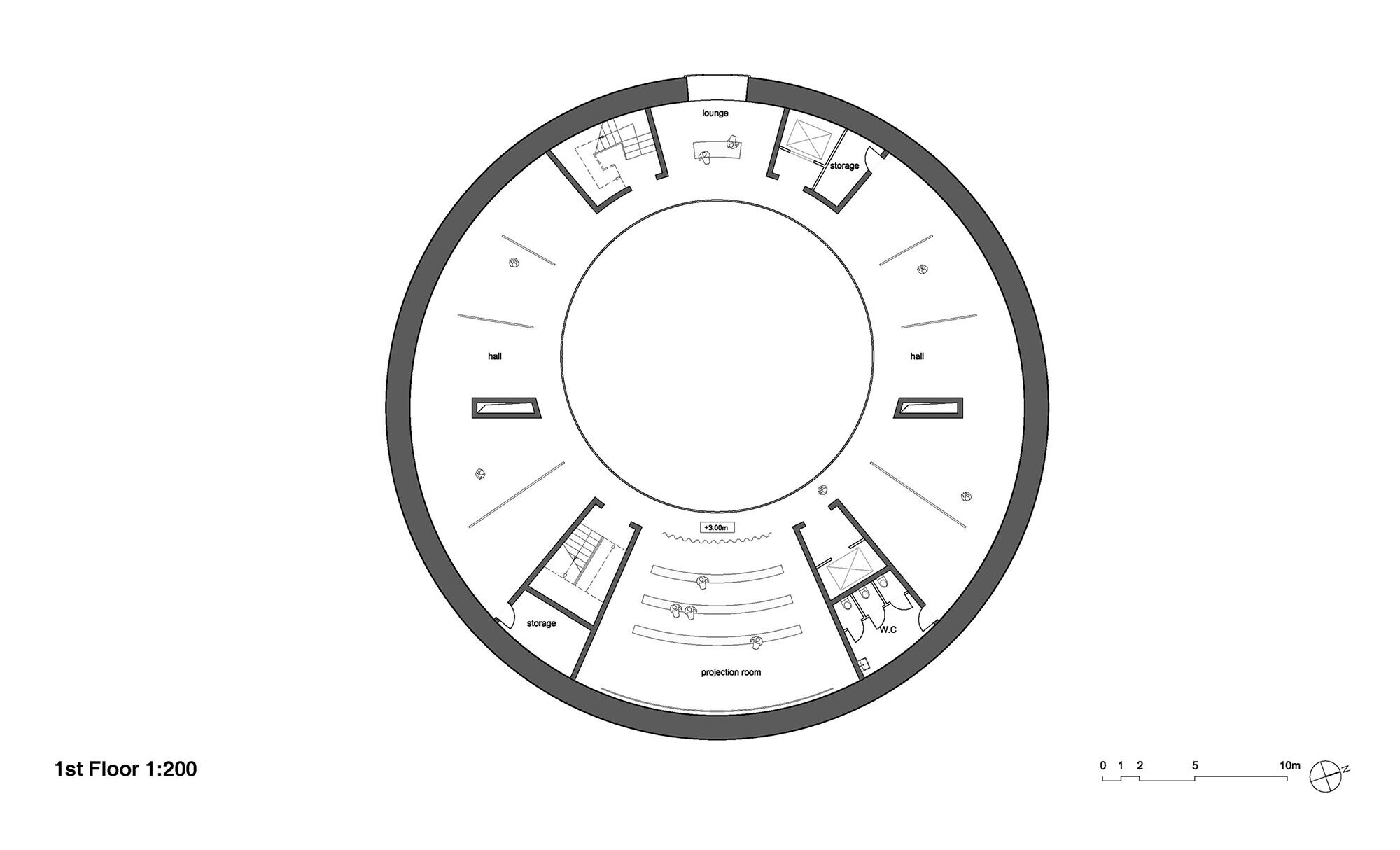 Material Used :
1. Facade cladding: Rammed earth
2. Flooring: Terrazzo
3. Doors: Stainless steel
4. Windows: Mirroed glass
5. Roofing: Corrugated steel plate, Metal tiles
6. Interior furniture: Lensvelt