This 40' x 60' duplex sits on a corner parcel in a quite serene residential neighborhood of Bangalore, defined by local streets on the north and west of the site. The intent of the design was to encompass the benefits of natural light and natural cross-ventilation in addition to the pockets of landscape and water body within the residence.
The planning features opulent spaces with amenities and finishes that are carefully selected to make a unique statement of life exceptionally well lived. The result is a relaxing and elegant sanctuary that spaces luxury and style. The spaces designed are a refreshing revelation of a residential framework, a sense of discovery and a feeling of intimacy in every section of this home. The building is formed from basic elemental shapes that has been taken as the concept throughout the interiors as well.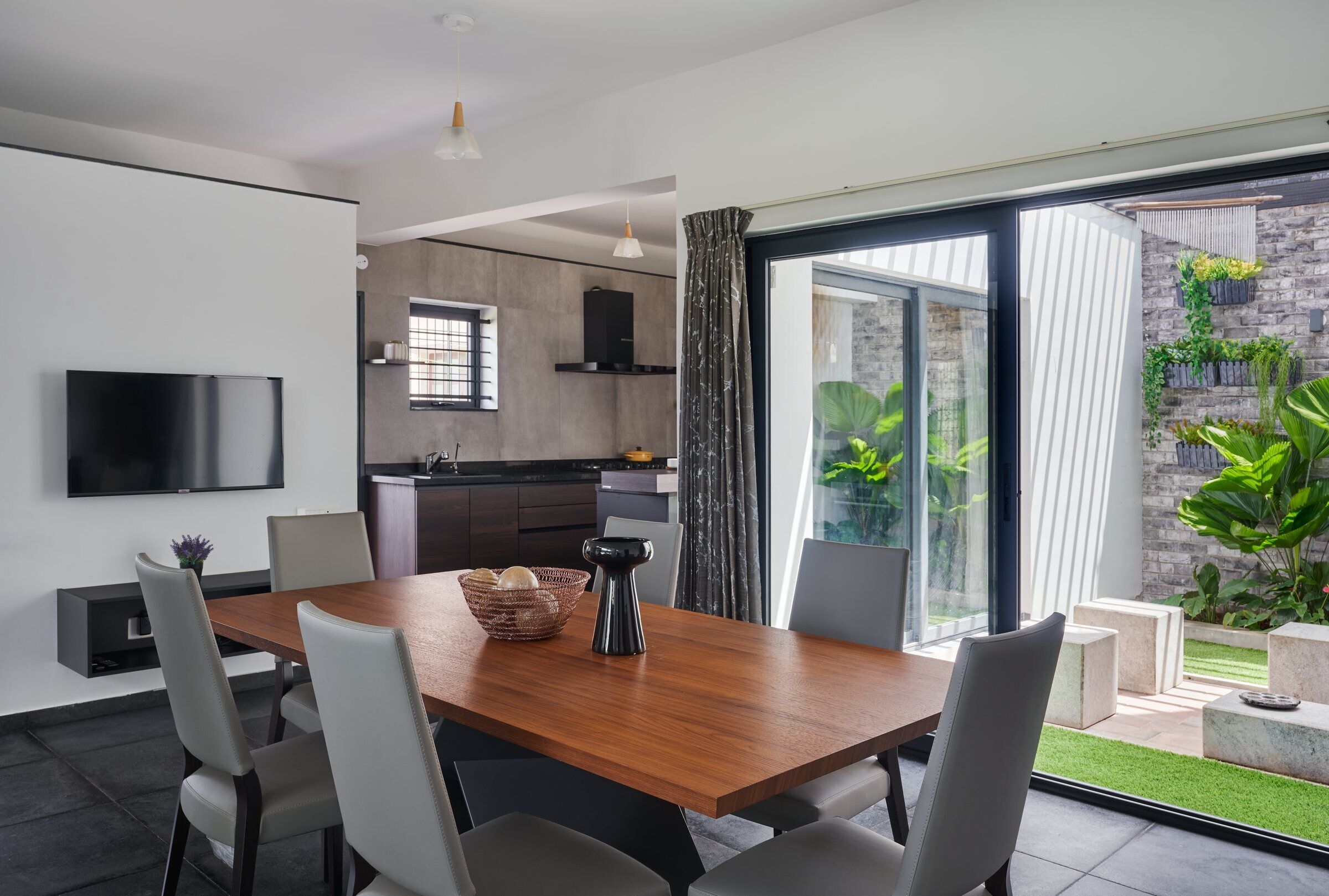 The language of the sloping roof is taken to the interiors through the oblique fabrication designs, the bridge that runs on the first floor above the water body is flanked by the living room on one side and the kitchen dining on the other bringing in the sense of connectivity across the floors. Four bedrooms with luxurious attached bathrooms that follow the rustic theme, a formal and an informal living, a study area, kitchen with a direct view to the landscape and a serene terrace garden allows the family to host a party or even to relax after a long day...
Team:
Lead Architects: Ashwin A P
Design Team: Meganathan, Hemalatha
Clients: Suresh
Engineering: SLN Consultants
Landscape: Ashwin Architects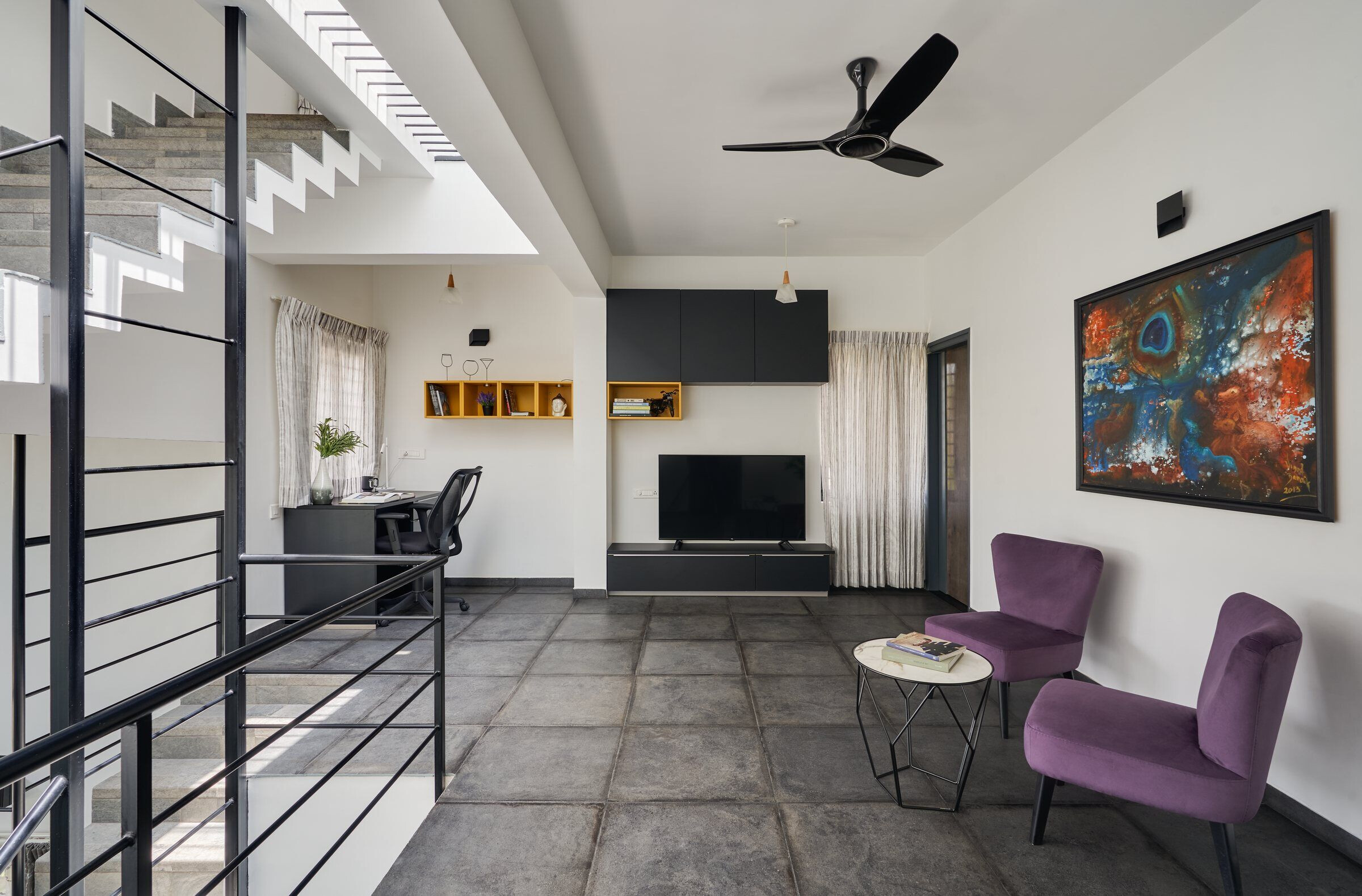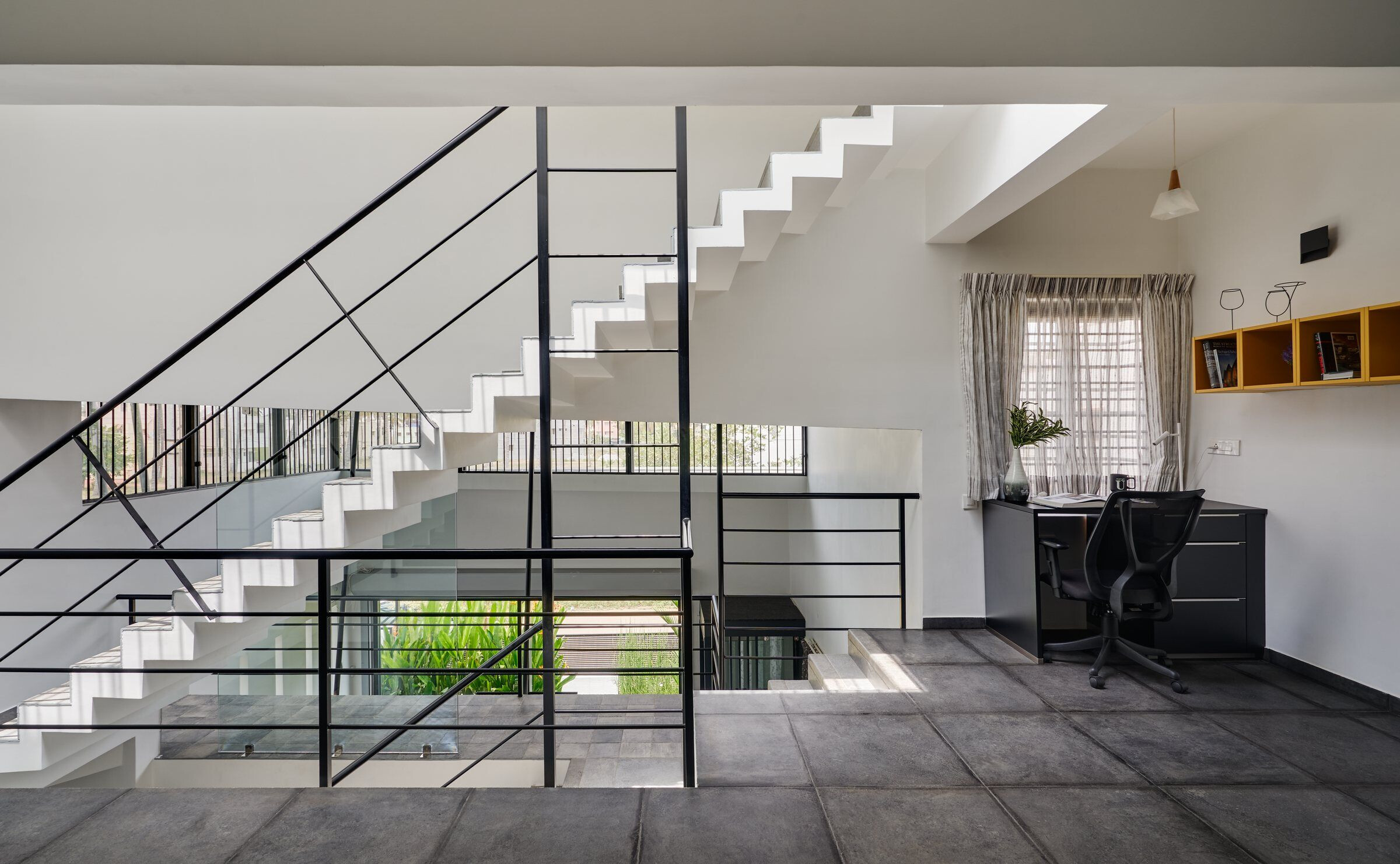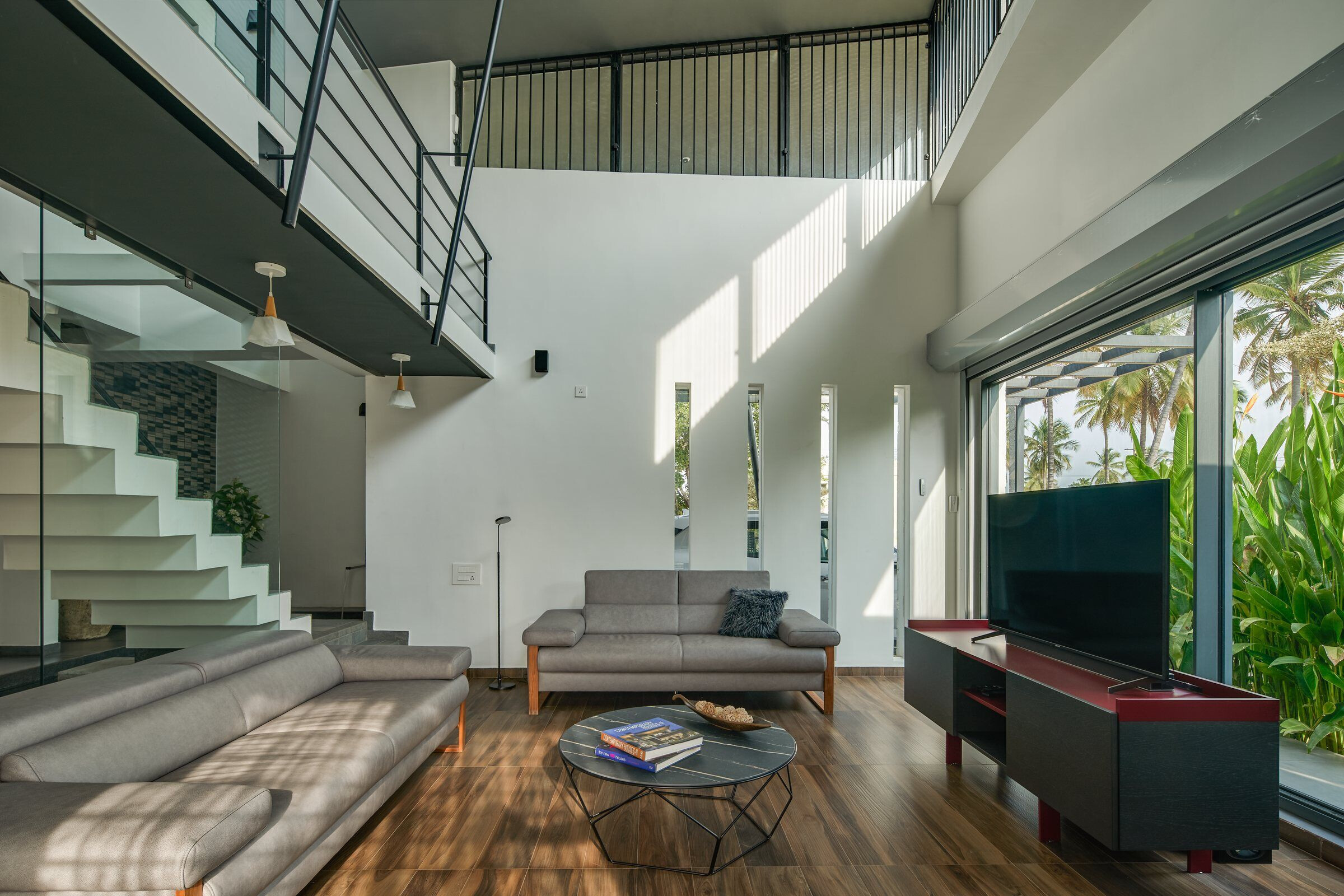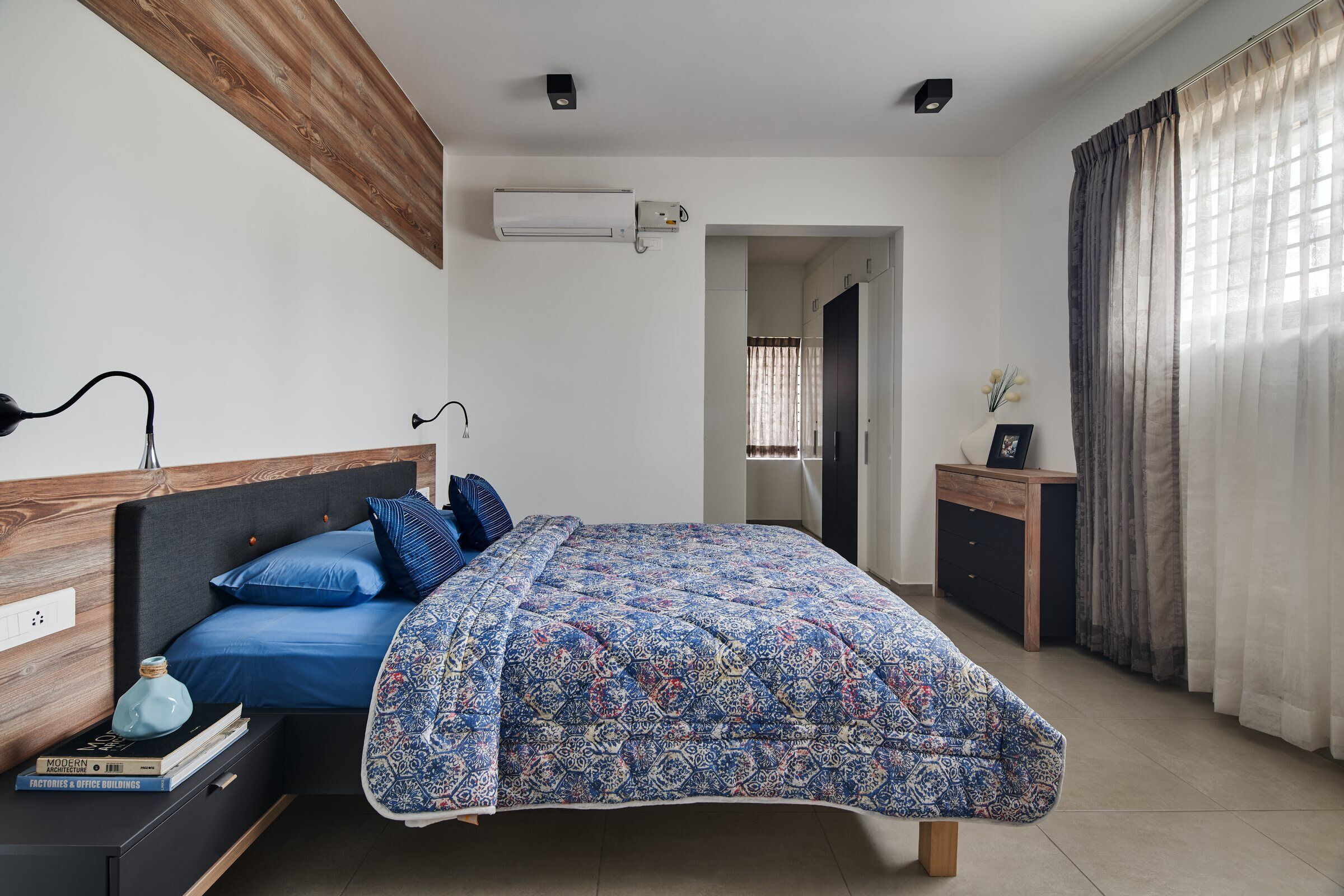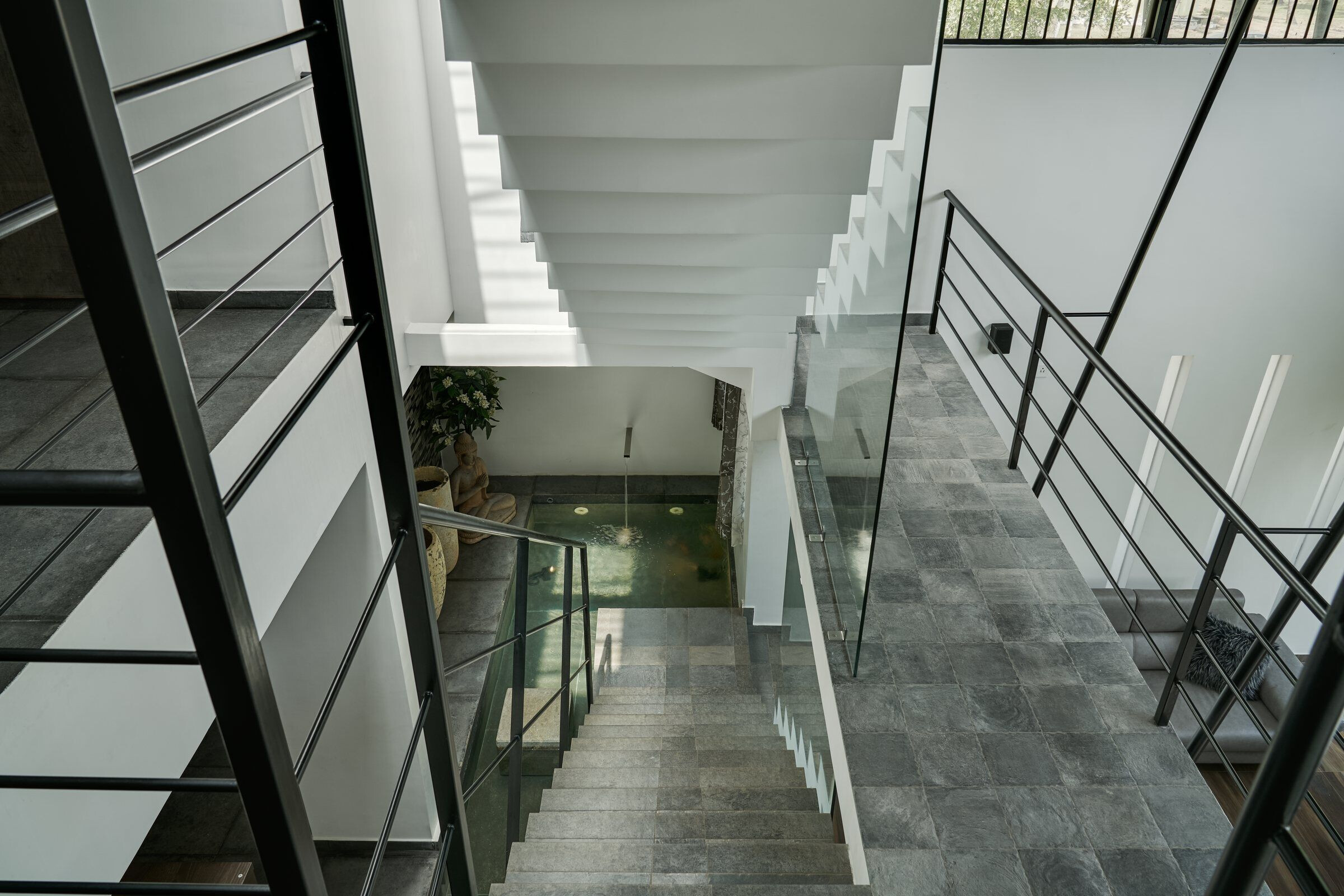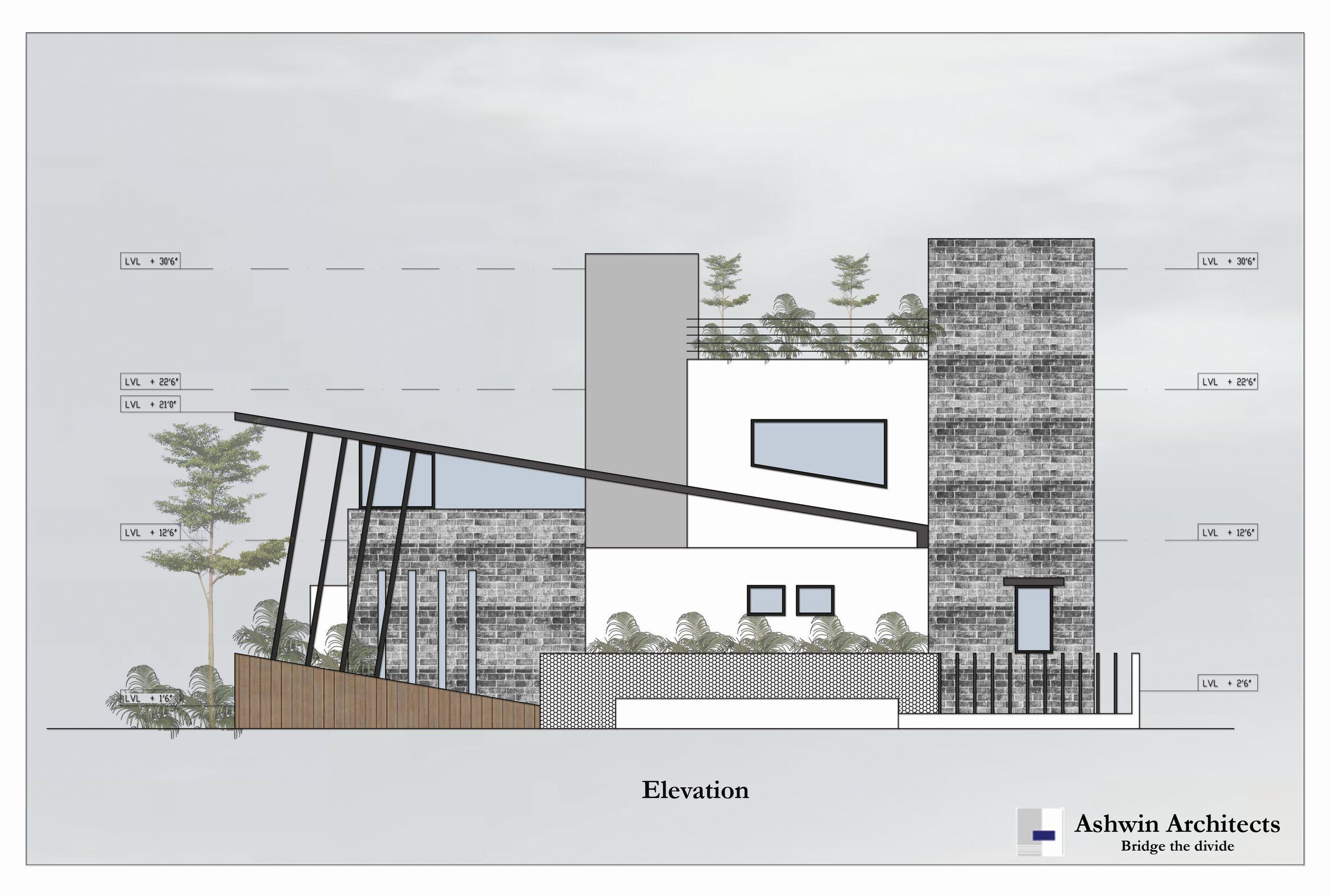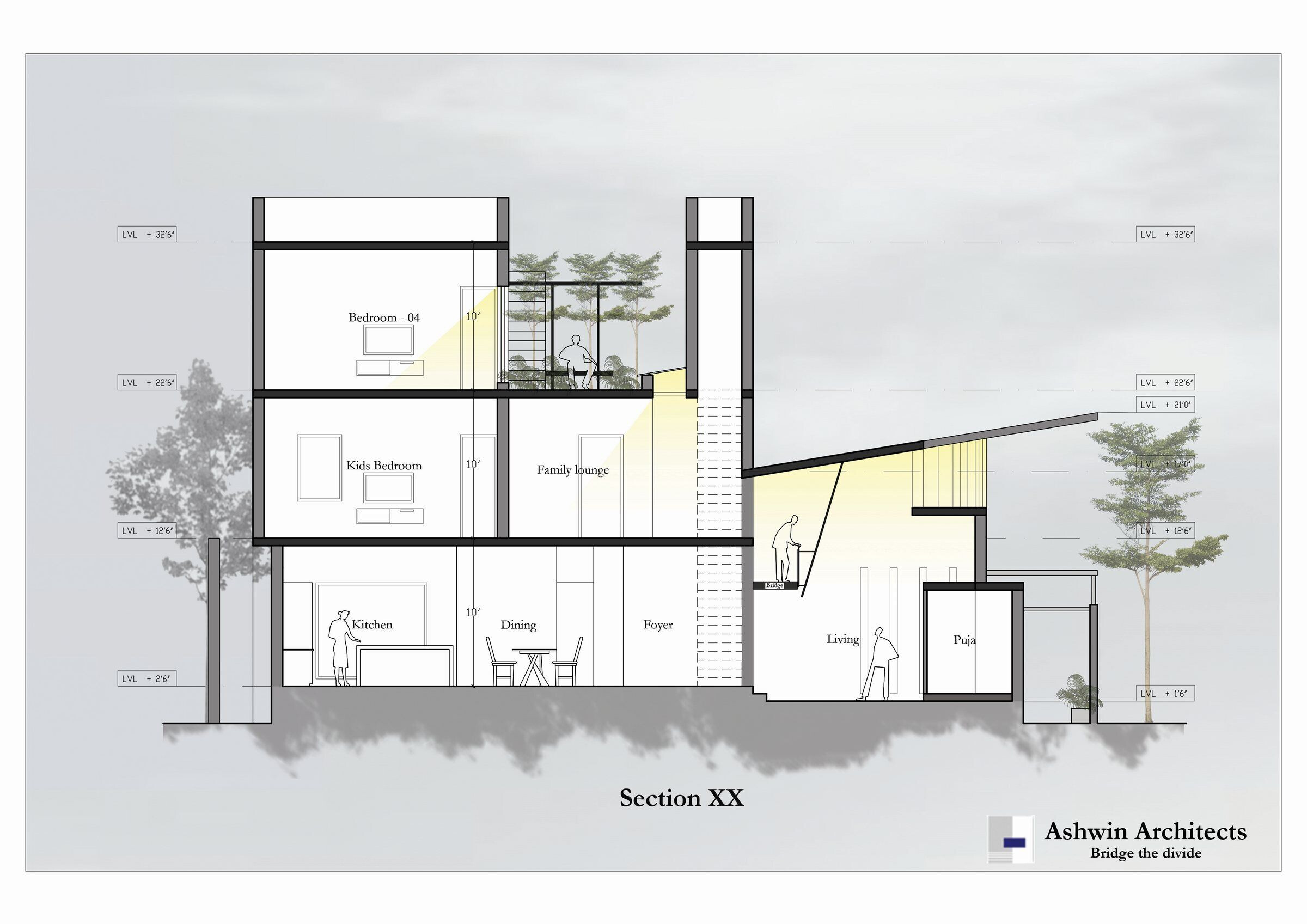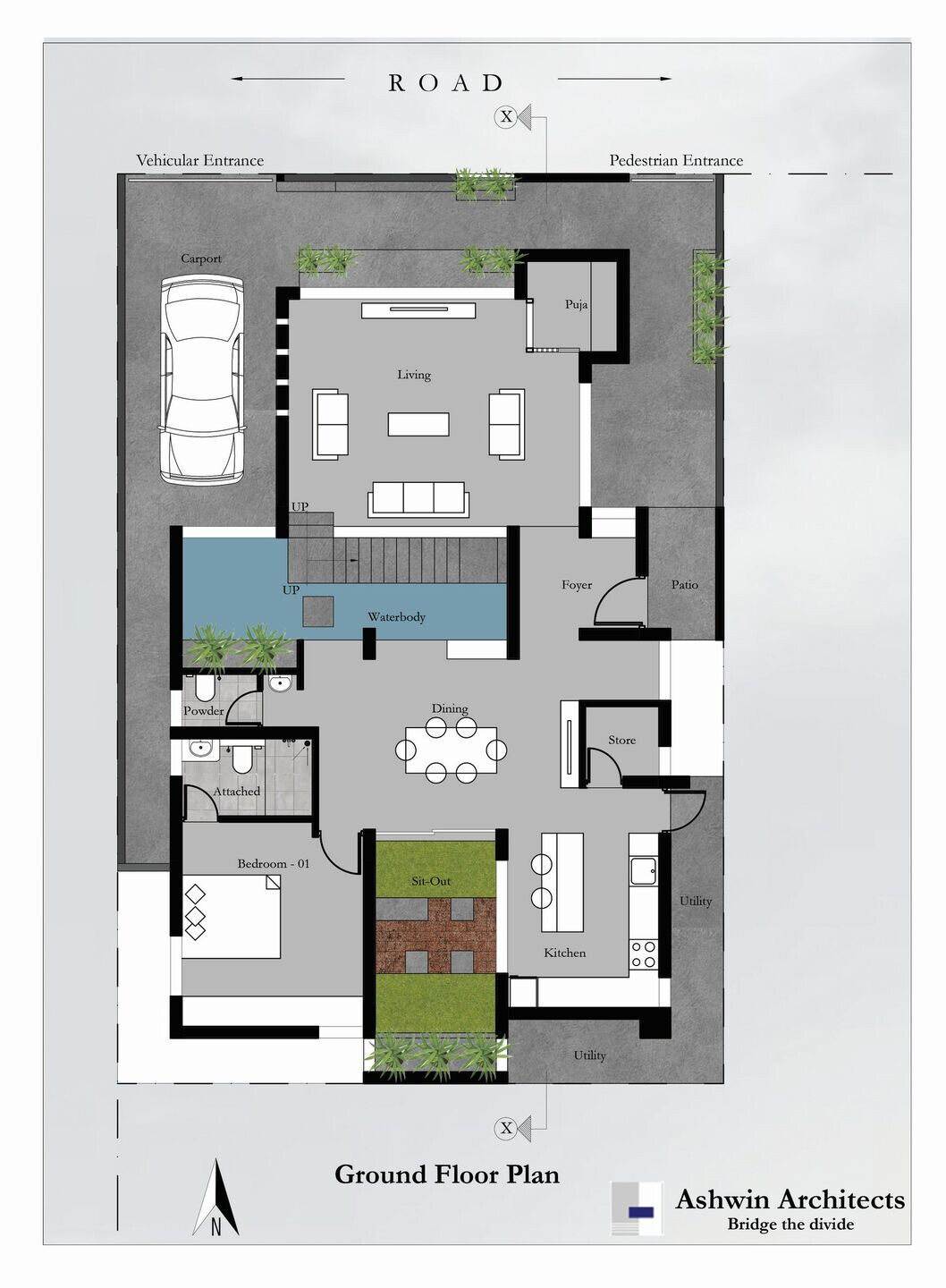 Material Used:
1. Nolte
2. Grohe
3. Simply Sofas
4. Tulsi Ceramics
5. Hybiscus Nature space
Software Used:
1. AutoCAD
2. SketchUp
3. V – Ray
4. Adobe Photoshop