Located between Meadow Avenue and the Razorback Greenway, Tyson Manufacturing Automation Center (TMAC) is the last development in Tyson's ongoing efforts to help revitalize downtown Springdale, AR. TMAC repurposes what used to be a maintenance shop for Tyson's live operations truck fleet into a 24,000 square foot state-of-the-art facility focused on robotic automation technology.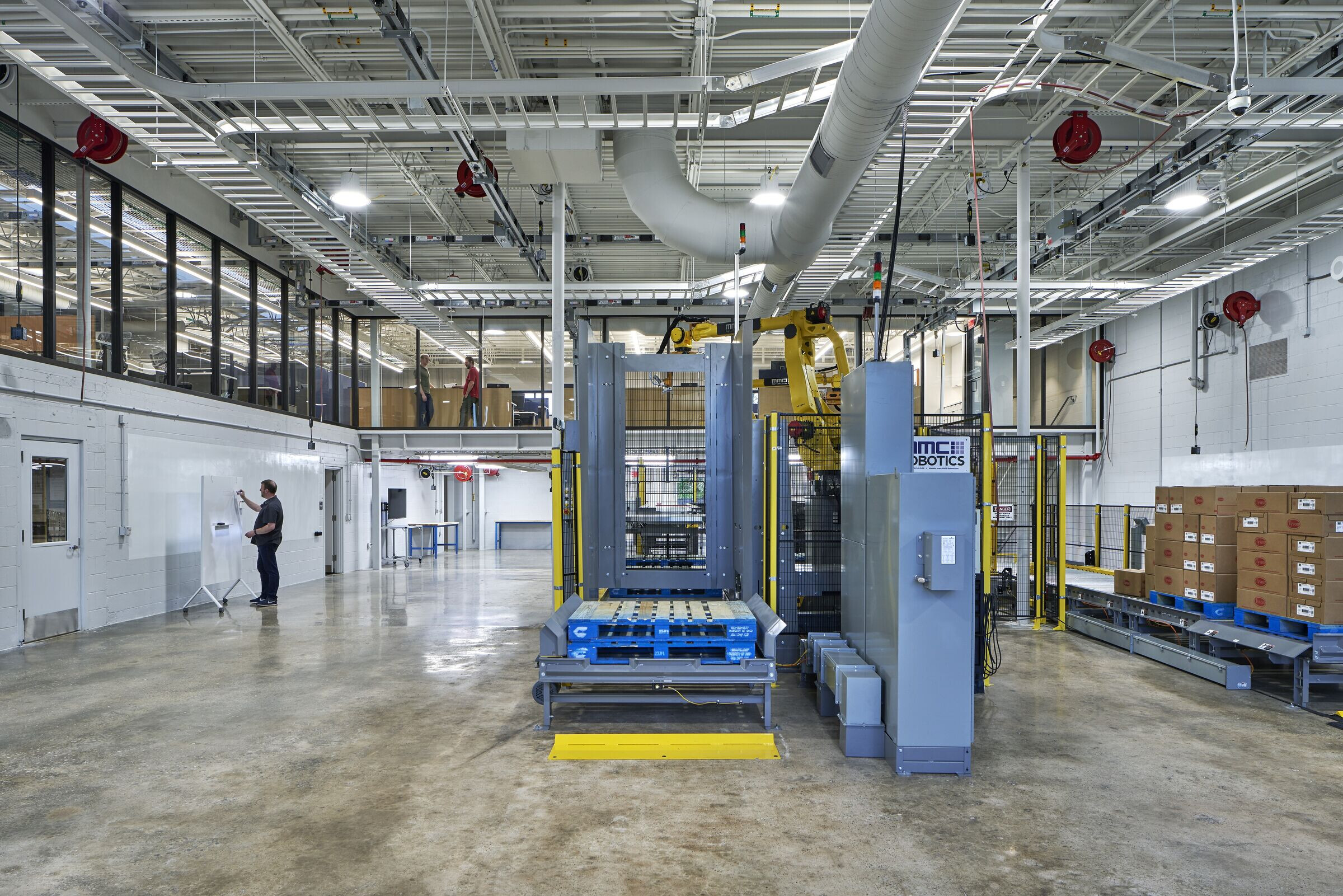 A new 2,000 square foot addition creates a formal entry to the existing big box structure. The extruded glass volumes of the addition capture and frame the rhythm of the existing overhead door openings. The materials complement and enhance the visual connection to the Tyson Emma building and Tyson's growing downtown campus. Inside, various research labs have been organized within the existing truck bays.
The existing mezzanine which bisects the Systems Assembly and Innovation Lab has been extended laterally along the south wall for additional office space and utilizes windows infilled in the existing overhead door openings on the south elevation. Floor to ceiling switchable privacy glass along the innovation lab allows the mezzanine to function as an observation deck during normal operations, but still gives Tyson the ability to obscure proprietary research from guests and venders as needed.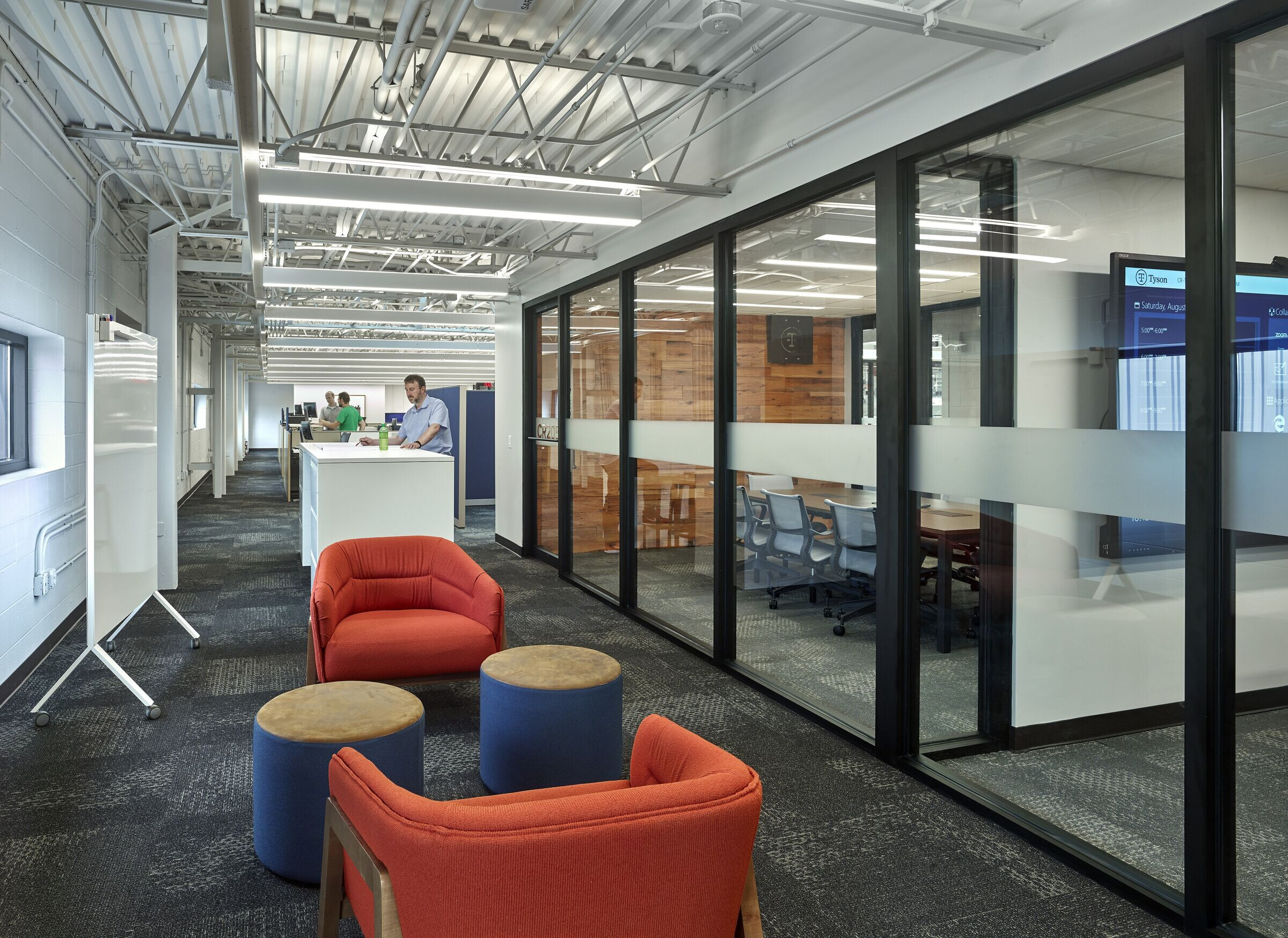 This adaptive reuse development builds on Tyson Food's commitment to developing and revitalizing downtown Springdale and offers educational opportunities for team members to collaborate with schools and the local community. The new building will facilitate Tyson's ongoing pursuit of innovation as well as attract and inspiration younger generations interested in science, technology, engineering, and math.
Team:
General Contractor – CR Crawford Construction
Civil Engineer – Engineering Services, Inc.
Structural Engineer – Engineering Consultants, Inc.
MEP Engineer – Engineering Elements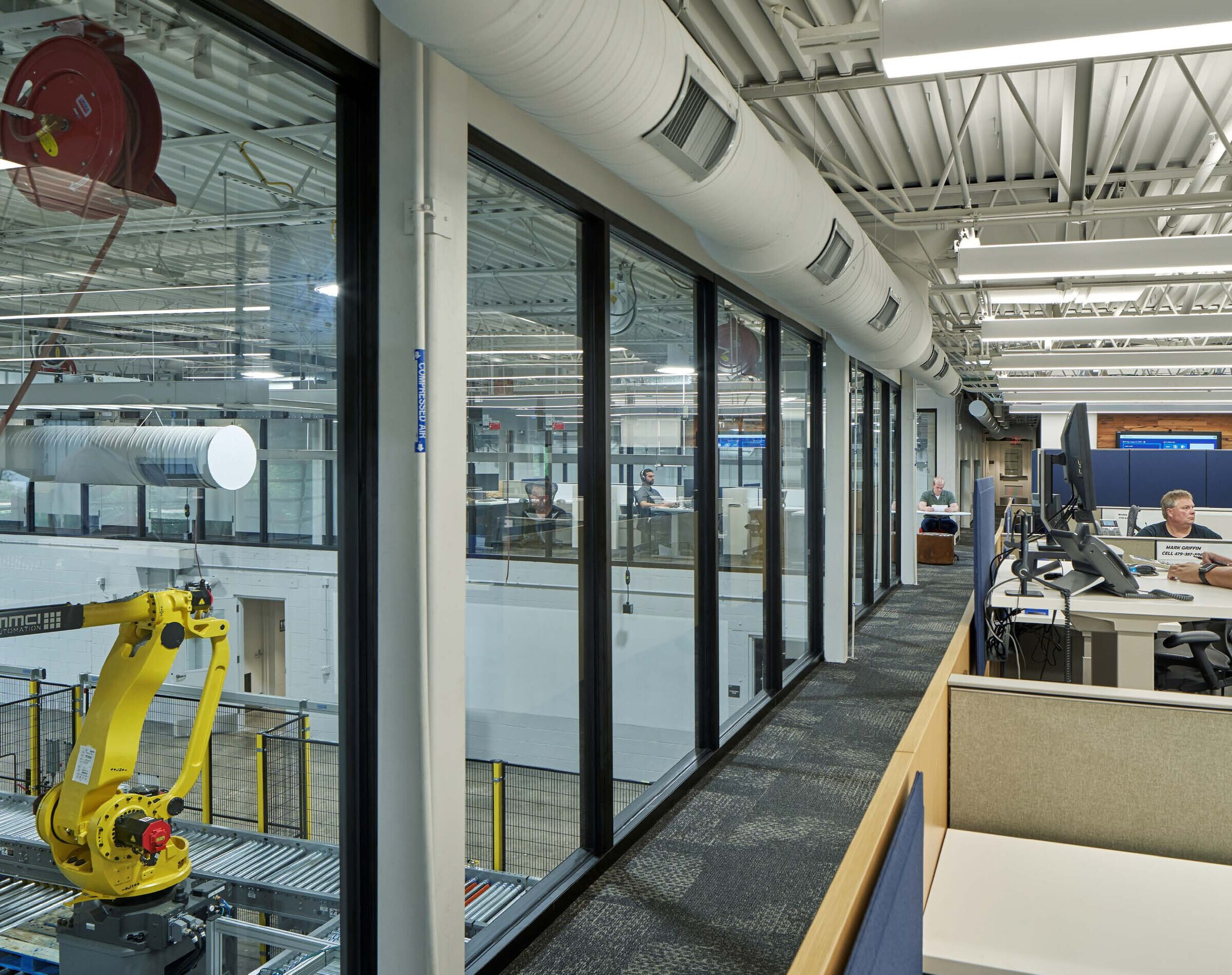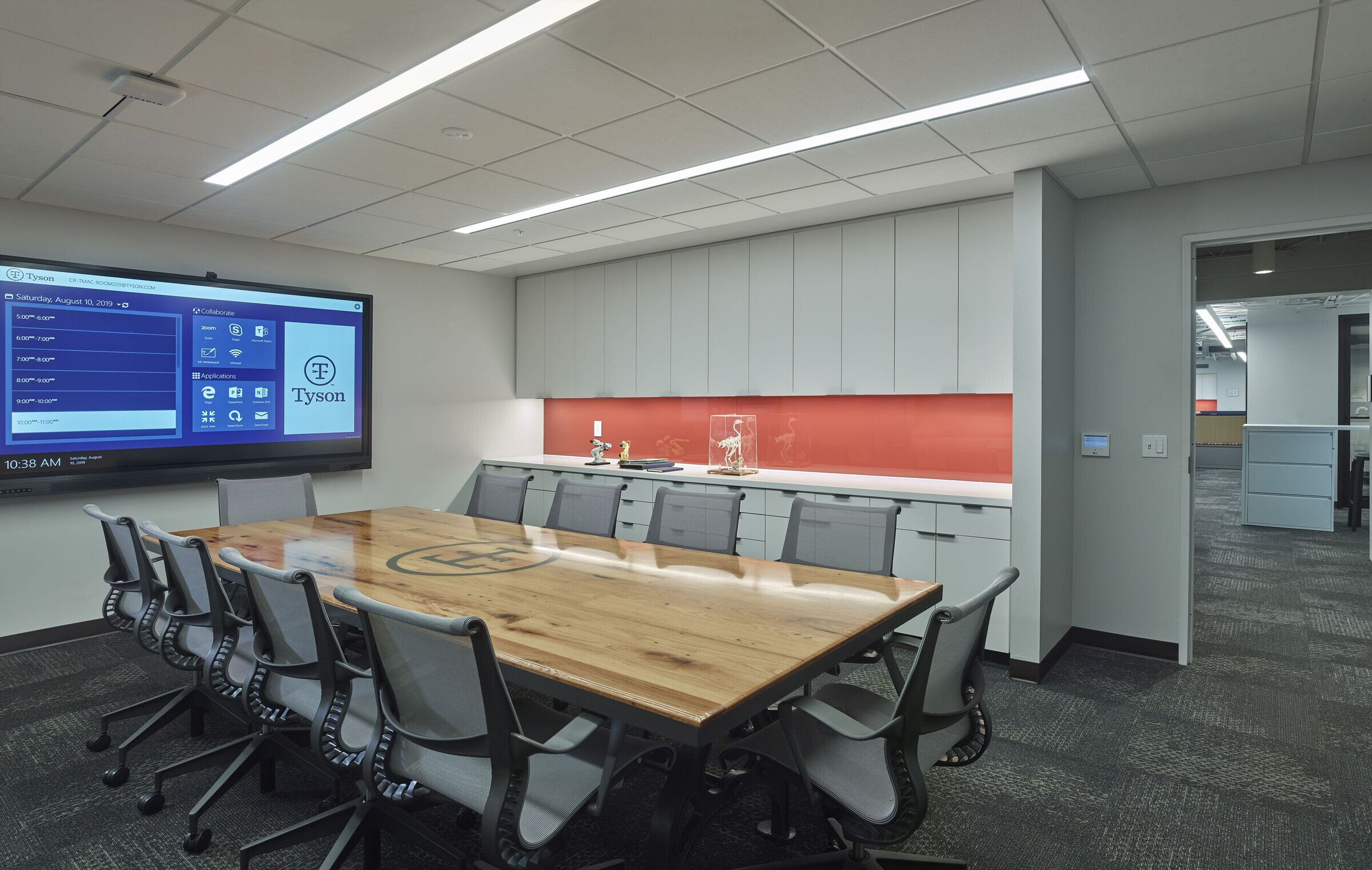 Material Used:
1. IPE Wood
2. Metal Panels, Centria Concept Series CS-620, 610
3. Insulated Metal Wall Panels, Centria 2" Metal Wrap
4. Insulated Metal Roof Panels, Centria 4" Versa
5. Lighting
a. 4" Recessed LED Round Downlight (USAI 3021)
b. 4" Suspended LED Cylinder (JUNO LC4P)
c. 4" Suspended Linear LED (Finelite HP-4 I/D)
d. 4" Recessed Linear LED (Focal Point FSM4L-SR)
e. 4' Suspended LED Strip Light (Metalux 4SNLED_LD4)
6. Carpet Tile (Grey, Cayenne, Sage, and Blue)
7. Concrete (Polished/Stained)
8. Concrete-filled Steel Pan Stair
9. Concrete Masonry Units
10. Porcelain Tile
11. Glass Tile Mix
12. Kawneer Clear Wall System
13. Acoustical ceiling tile, Rockfon Artic