This house is an architectural reflection of an actual time . Our goal was in receiving visual balanced combination of sturdy monolithic and transparent blocks. Space, formed by concrete volumes, is fіlled by glass. Thereby, living and kitchen premises were formed.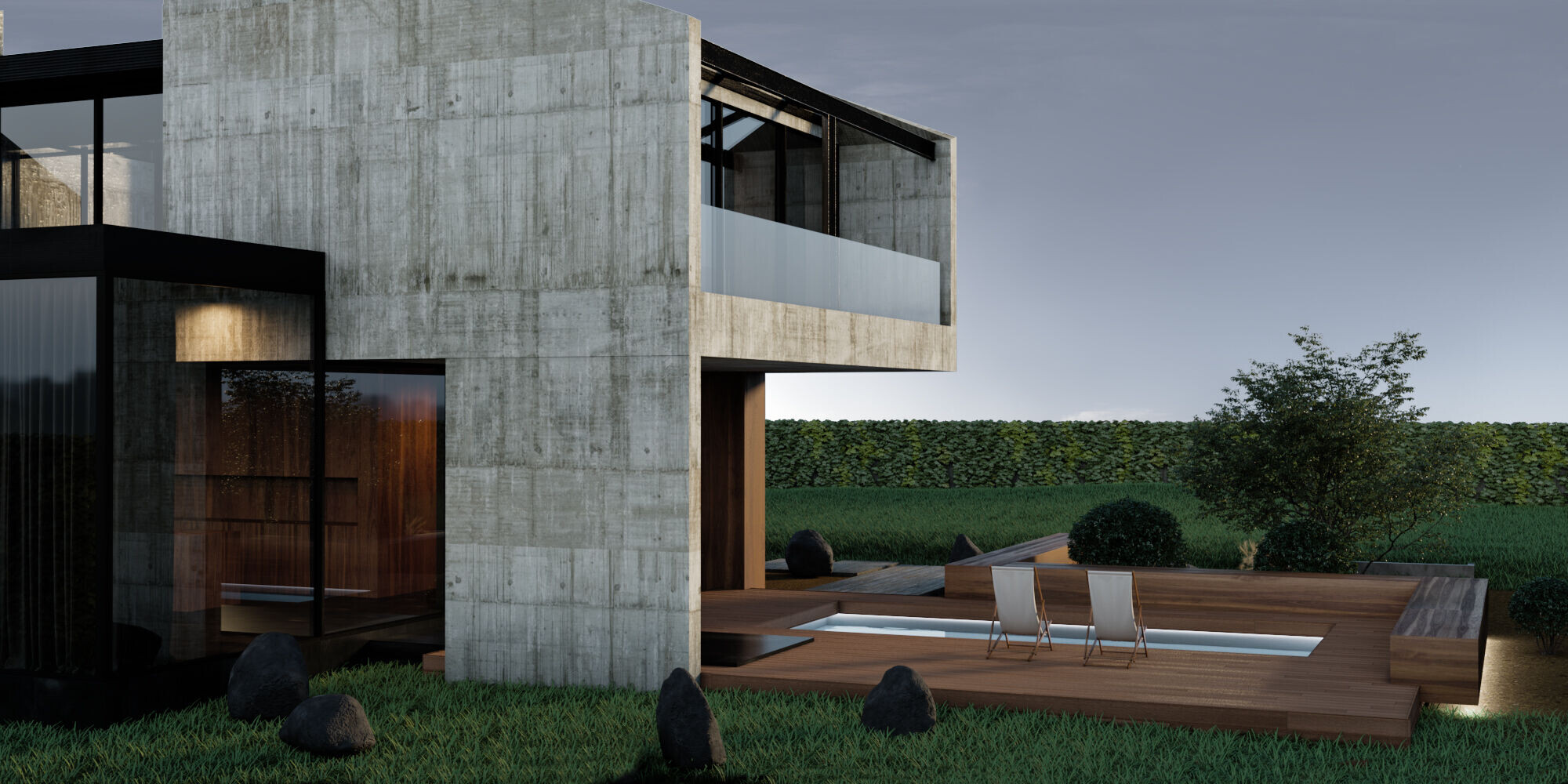 The hallway connects master block with guest bedrooms and has glass ceiling and walls. There is a home office under the garage and 3 bedrooms on the second floor.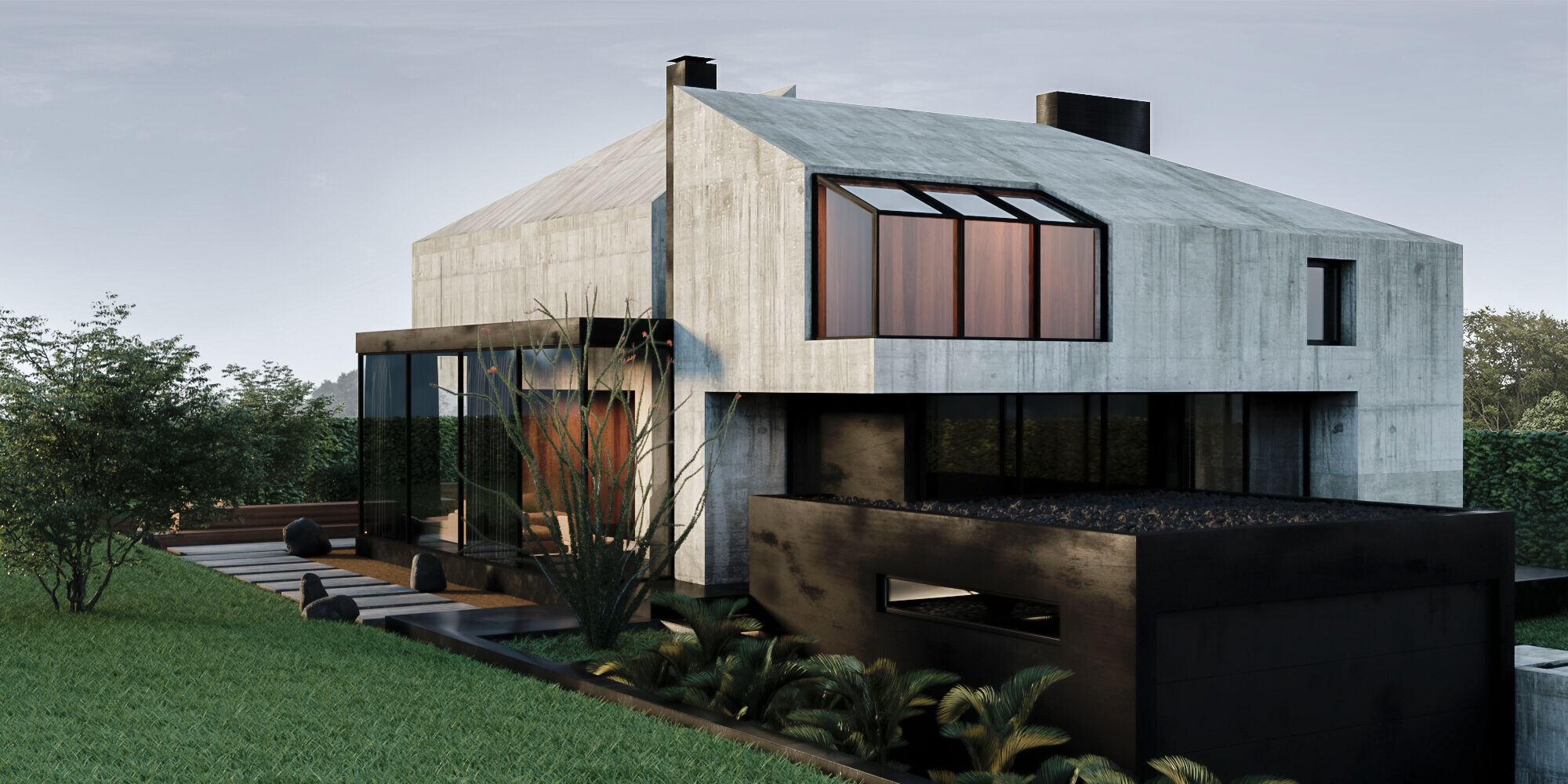 The house was conceived like a durable modern building, which combaines concrete, wooden and glass volumes. Material contrast emphasizes the lightness of some and the heaviness of other architecture elements.