Today, universities are redesigning campus environments to improve student experiences. Schools are striving to stand out from the rest, and they need to be future ready to compete.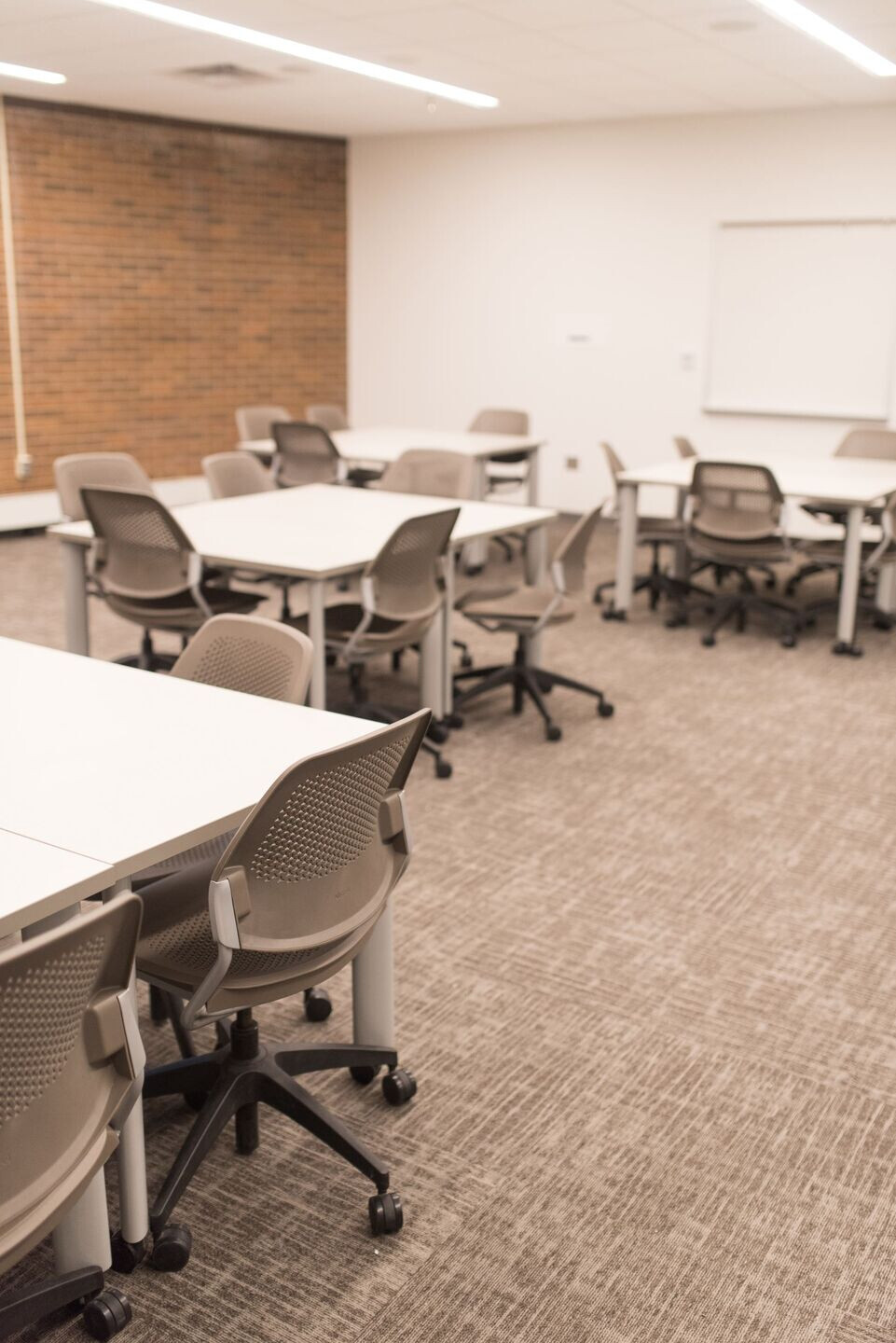 Inspire
The heart of learning. Set amid the rolling hills and crystalline lakes of America's heartland, the University of Northern Iowa occupies a busy, 900-acre urban campus in the city of Cedar Falls. On the 11,500-student campus, one of the most popular majors is education. Each semester, thousands of students train inside the Schindler Education Center.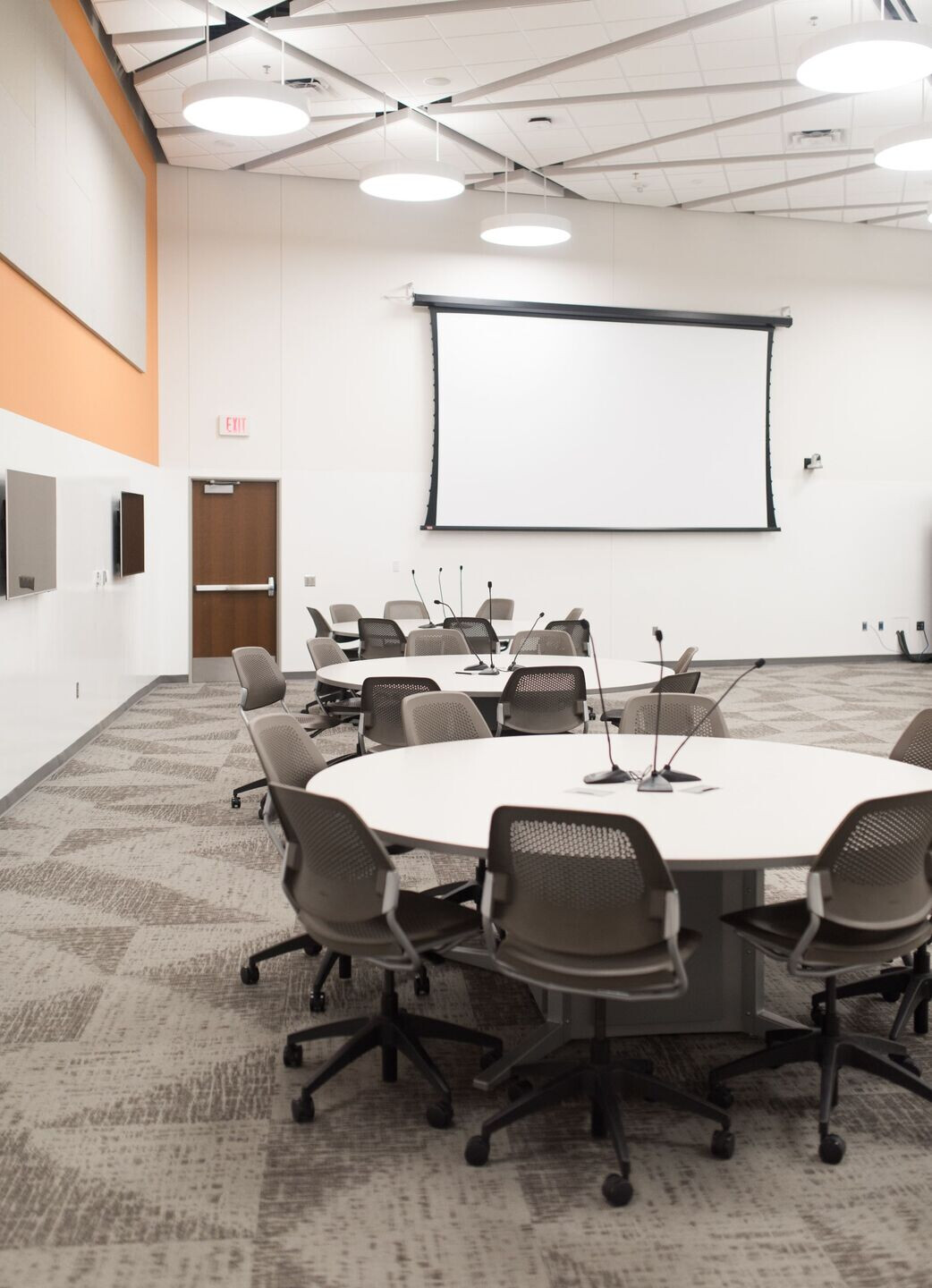 Create
Calm and collected. Custom carpet tiles that combined geometric angles with organic textures were created to work with the overall design concept, providing a sleek look that complemented the calm, neutral background of the new color scheme. The versatile design and neutral palette offered fl exibility throughout the space and a subtle interplay of dark and light underfoot as students do their work. "It all creates interest, but it's subtle. There are still a lot of rounded and angled walls inside the building, so the triangular shapes on the carpet tile tie in well with the design," says Carol Christopher, interior design services coordinator for the university.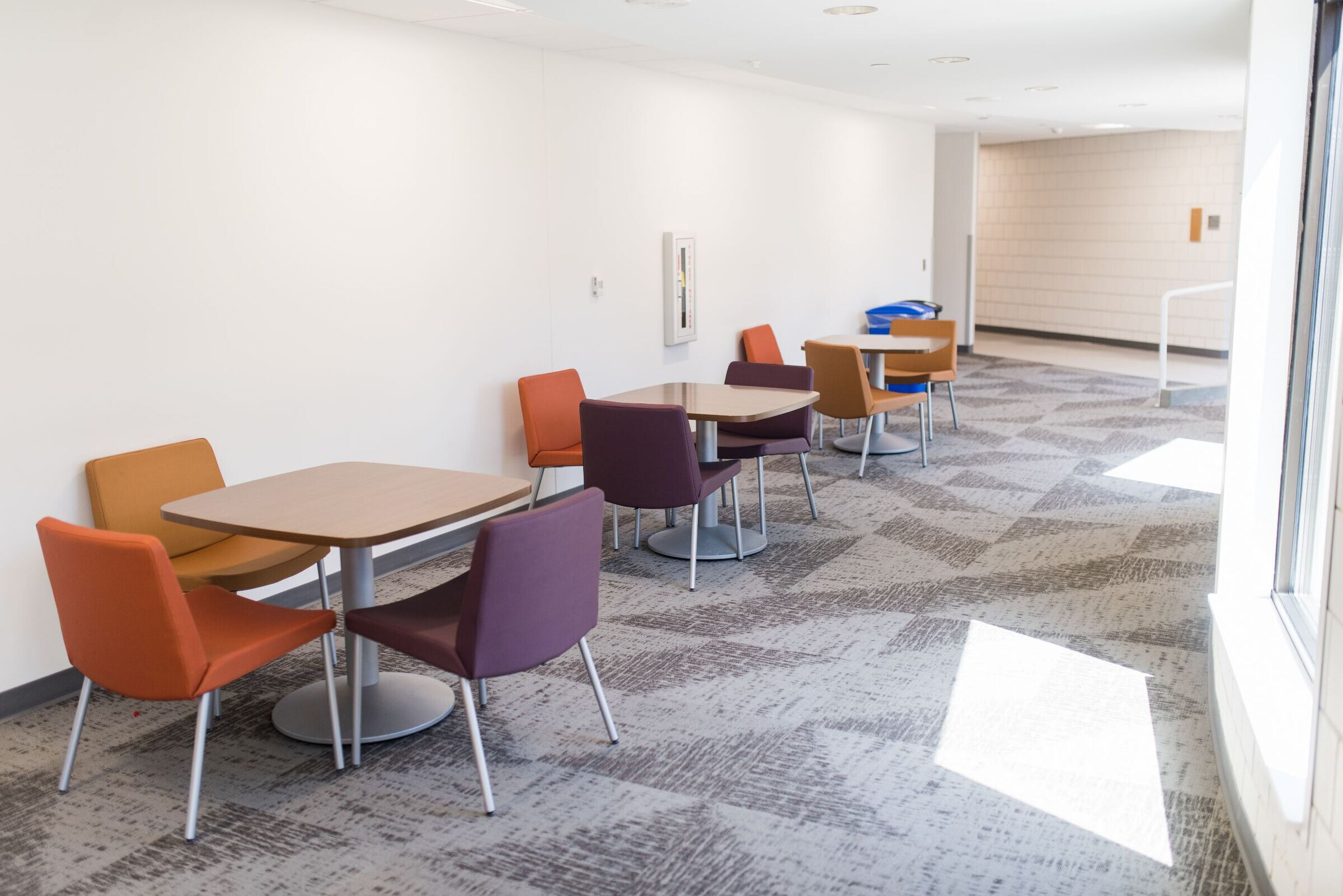 Transform
Transform learning for the future. The University of Northern Iowa's Schindler Education Center completely transformed its space, and the experience of its students and faculty. To recognize this successful transformation, Patcraft named the University of Northern Iowa as one of its 2018 Schools of the Future. The University of Northern Iowa's Schindler Education Center is truly a School of the Future, with learning and collaboration spaces that are focused on training the educators of tomorrow.
"Prior to the renovation, the only people in this building were education students, but now all the university's students gravitate toward the building because of the inviting feeling."
Carol Christopher / interior design services coordinator