INSPIRATION:
The inspiration for this project was the concept of the loft, applied to the townhouse typology. Our client were used to live in a loft downtown and needed to move to an uptown townhouse. We wanted to give our client the feeling of living in a loft on multiple floor. The concept was to design a house with spaces flowing within floors and between floors without interruption. To emphasize our "open loft" design choice, we designed the rear with a glass curtain wall, overlooking the garden behind, allowing the inside to flow out. On the ground floor this glass wall separating the garden from the kitchen, lifts up entirely to literally make the house and garden one continuous Space.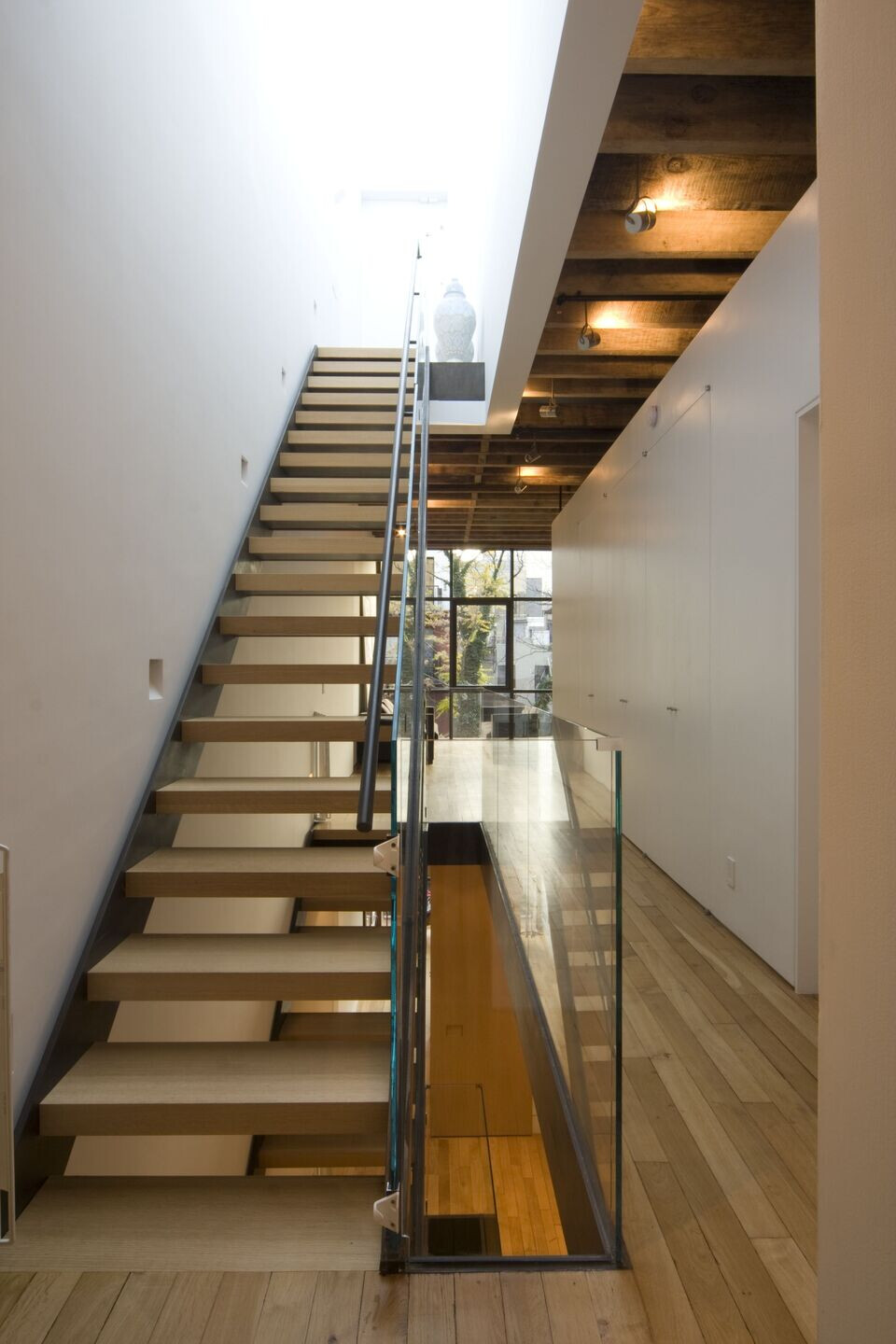 UNIQUE PROPERTIES / PROJECT DESCRIPTION:
A gut renovation of an existing 4 story townhouse & addition of a fifth floor (12ft. rear extension). Our Clients wanted a downtown feel in their new UES townhouse. We right away thought of giving them a vertical loft space, as opposed to the horizontal one they were used to. We maximized the dialogue between old /new & uptown vs. downtown, with a new vertical loft designed with rooms opening into each other, only big sliding panels to provide privacy.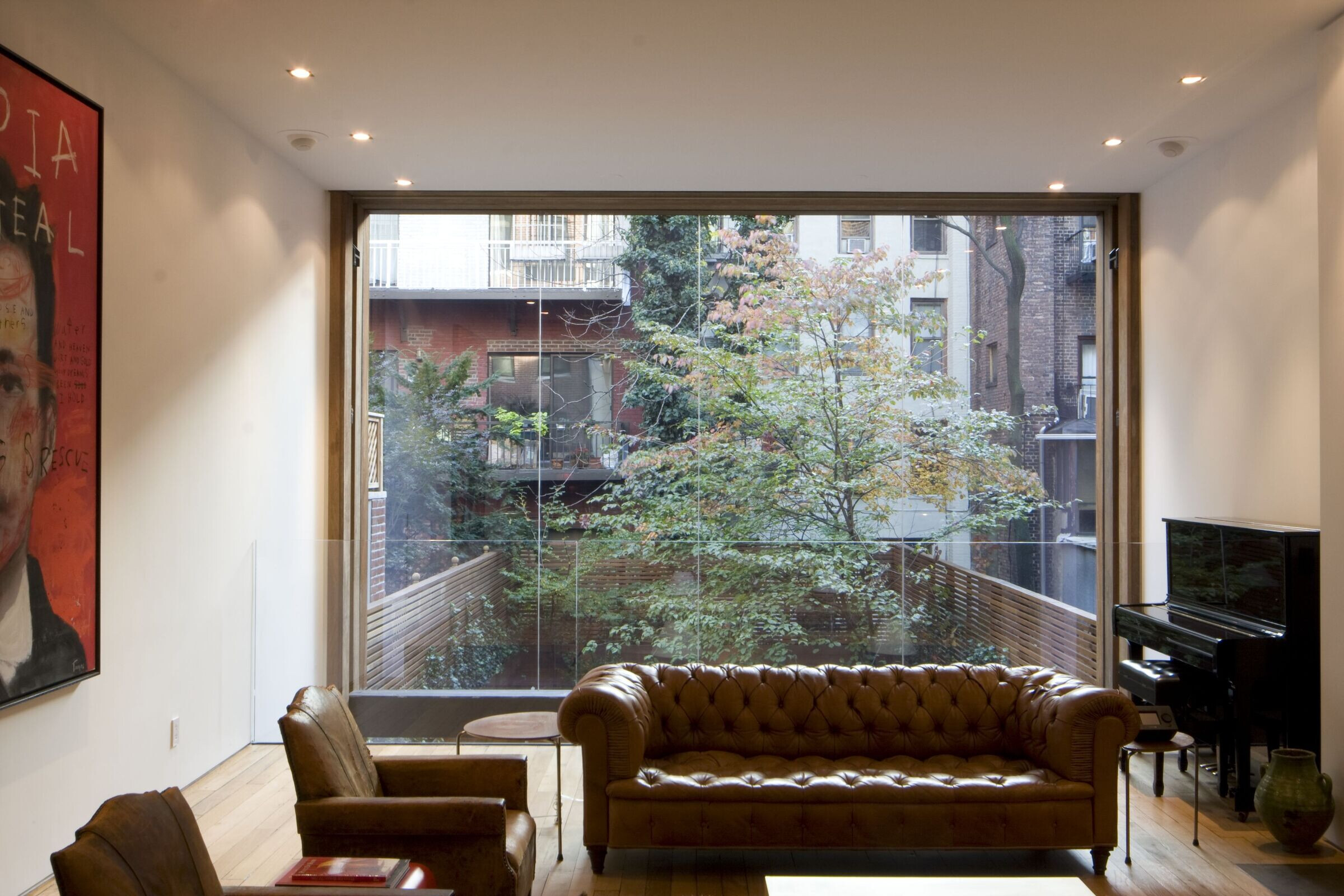 A fully open stair connecting the floors. The concept of the loft on 5 stories receive its crowning on the 5th floor, which receives the master suite and where the uninterrupted flow of the space is enhanced by the introduction of an exposed wood beams and ceiling, typical of the loft spaces. Whether we opted to keep the public facade on the street unaltered to maintain the original spirit of the 19th Century block, we redesigned the back facade with wall to wall and floor to ceiling glass at each floor, only separated by the exposed structural beams. At ground floor the glass slides up when needed, transforming the house and garden into one continuous space.