The Ken Saro-Wiwa Center for the Arts is a space dedicated to urban culture, in the 20th arrondissement of Paris. We designed the building as a support for arts, a canvas on which one can draw, spray, paint or intervene in any possible and creative way.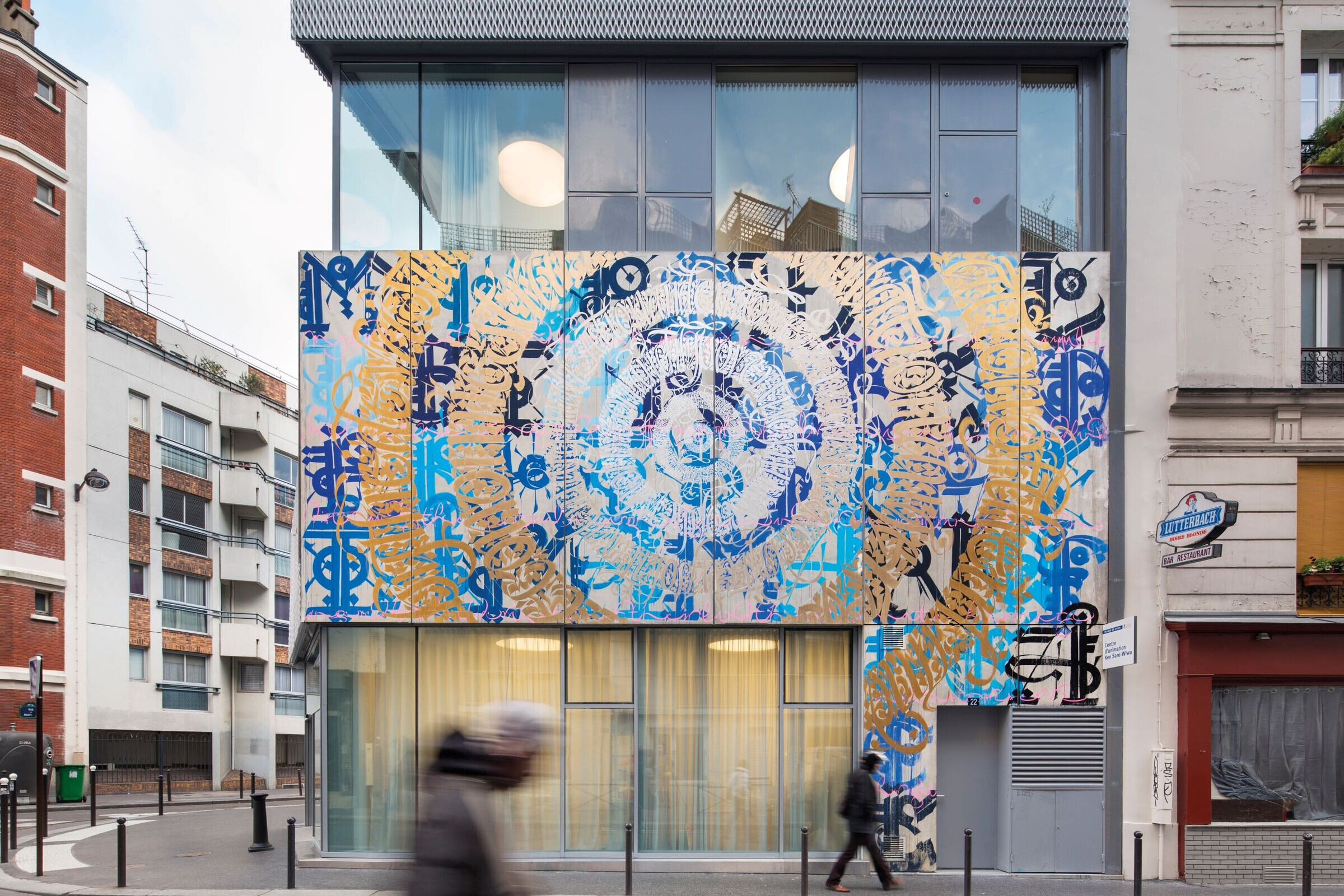 The users are invited not simply to occupy the space but to redefine and transform it, they "leave their mark" and contribute to the aspect of the center's space, covering day-by-day in the manner of tattoos the body of the building.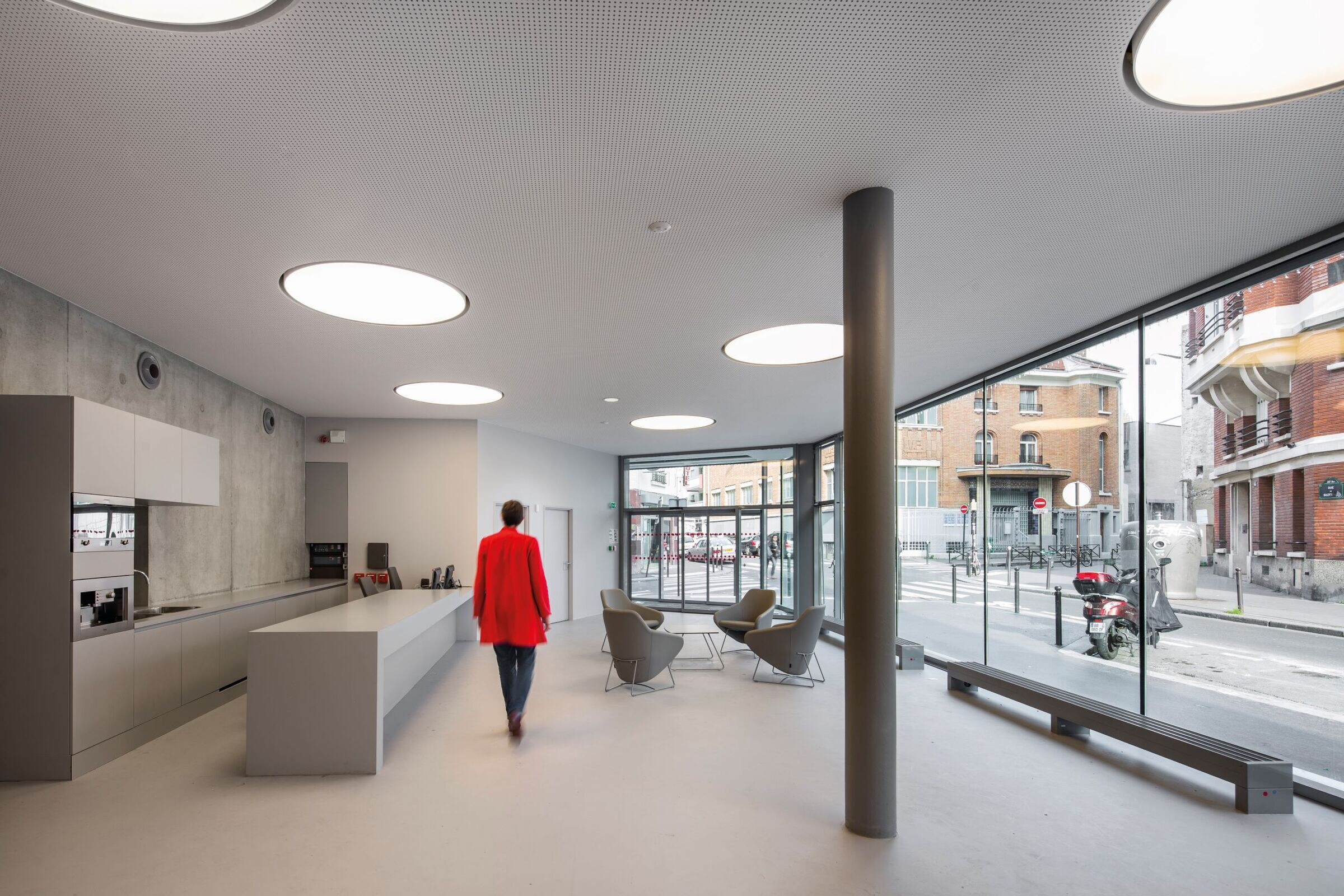 Exposed on the crossroad, the opaque concrete wall enclosing the recording room on the first level, becomes the emblematic canvas; the building's façade is ever-changing as each graffiti artist or student intervenes and creates his or her vision.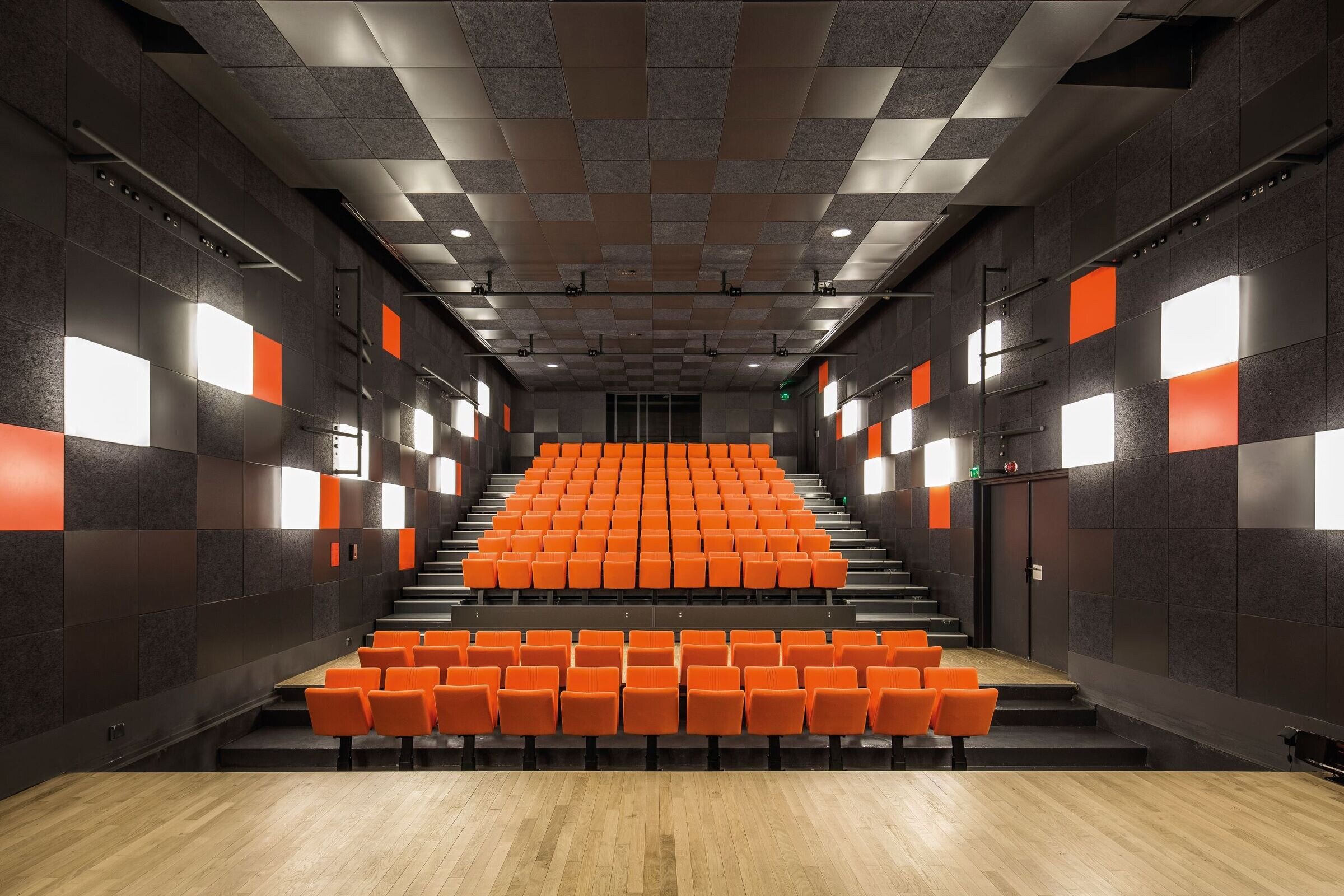 The building becomes an interface between the art produced and performed inside it and the city: an urban scene displaying the different activities interacting together to form a diverse but solid ensemble.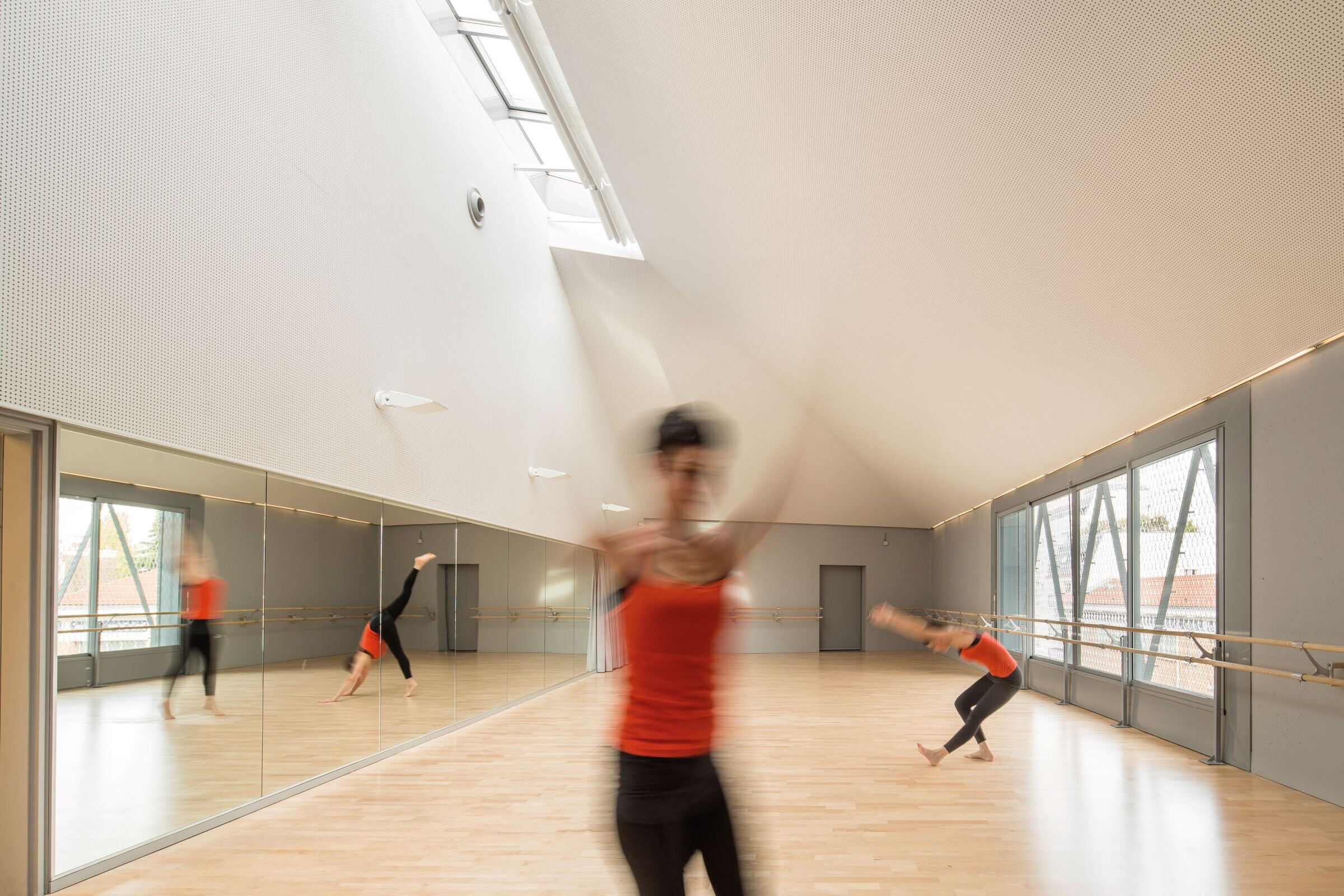 Occupying the full area of the footprint, the building superposes the different functions and activities which materialize in a series of stacked single-use levels : the theater hall in the basement the main lobby and reception area on the street level the music and recording rooms on the first level the visual and fine arts workshops on the second level the dance room on the third level.