On the site of the former Van der Meulen-Ansemsterrein in the centre of Eindhoven, Join The Stage is being created, a new urban area where living, working and inspiration from nature come together. The 75,000m2 development provides space for a highly urban ensemble of five circular buildings. Central to the design is DELVA's unique, secure urban forest, which, at 140 metres long, covers a third of the site.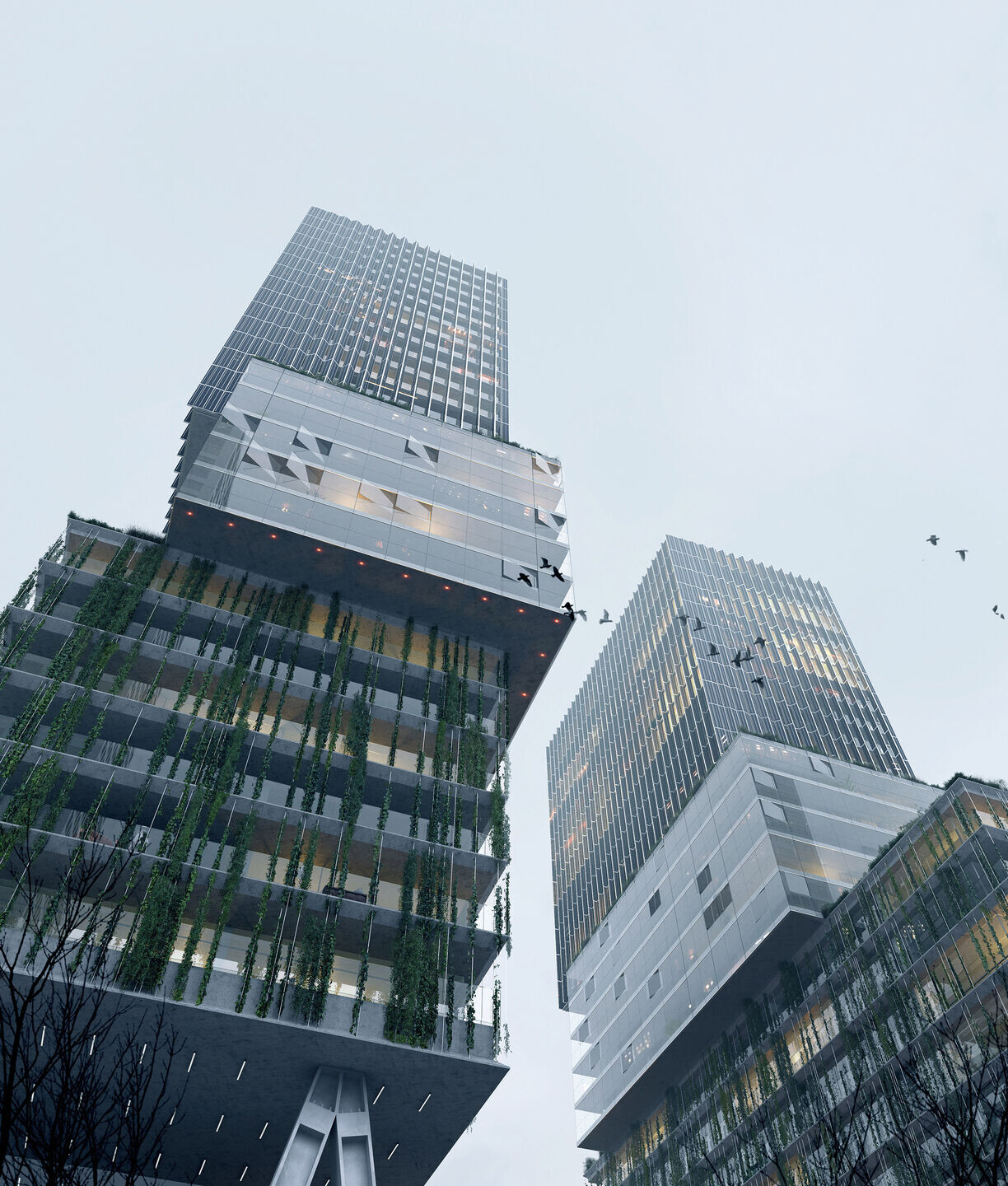 With this first city forest in Eindhoven, we are adding a large piece of nature that will be planted in the full ground, making it resistant to development for hundreds of years. In combination with the heather roofs on top of the building volumes, we are creating a spectacular green space that contributes to the physical and mental health of residents and visitors. Visitors can walk through the entire development via The Loop walking route, which connects the forest on the ground floor with the various green roof terraces at height. The green spaces enter into dialogue with each other and establish a new ecological system in the middle of the city.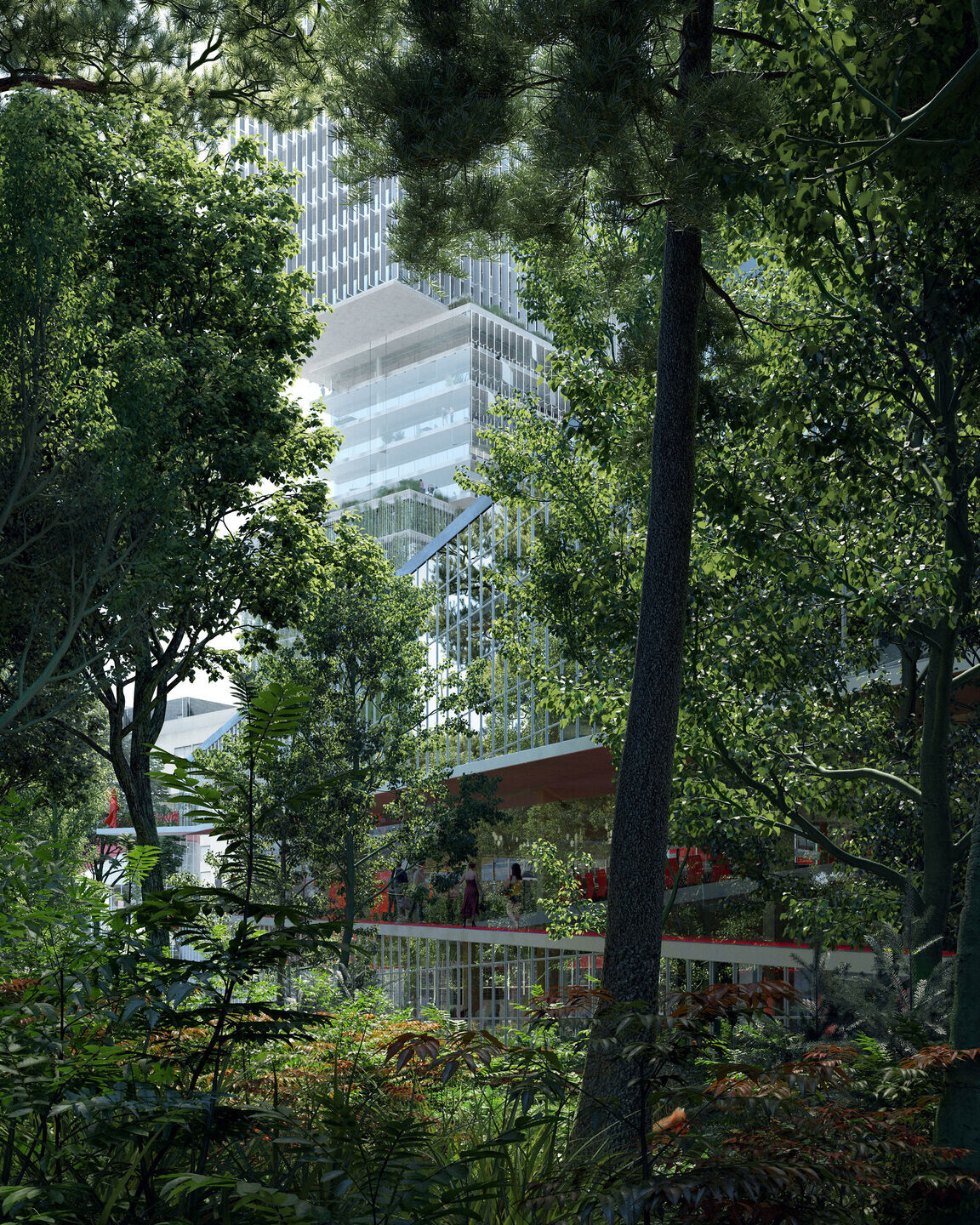 Our new city forest is a nod to the mixed forests on the higher sandy soils around Eindhoven. A rich mix of trees with various growth rates will be planted in different densities. In this way, we are creating a robust and green place that can grow into a mature piece of nature in the city without human intervention in the future. Fallen trees, brushwood and leaf litter will feed the soil and form new habitats for insects, birds, reptiles and small mammals. At the heart of the forest will be the VDMA Cabin: a six-metre elevated space designed and owned by DELVA, with a beautiful view of the greenery and over the heather roofs.
The tall trees and lush greenery provide a gradual transition between the varied high-rise buildings and the lower buildings around the plan, and naturally and subtly remove part of the buildings from view. The greenery improves the local air quality and provides a cool and shady environment in the middle of the bustling city centre.
In order to better guarantee the quality of the greenery within projects, we choose to take the construction and management of the greenery into our own hands in a number of projects. DELVA has the ambition to become the owner of a number of future urban forests, including the forest at Join The Stage. In this way, we can provide maximum support for the growth of these ecological systems in the future and guarantee their value for the neighbourhood and our society.