Located in Silom, one of Bangkok's cosmopolitan streets. The high ceiling hybrid room had an uncommon layout with a lengthened entrance leading to a double height living space with kitchen counters, two bathrooms, and two bedrooms on the lower and upper floors.
The owner moved in as a family of four; two parents and two kids. Their main purpose is to fit various spaces into a approximately 20 square meters living area, including living space, dining space, working space, and bedding for their kids. Apart from the working area, all of the spaces must have some senses of visual continuity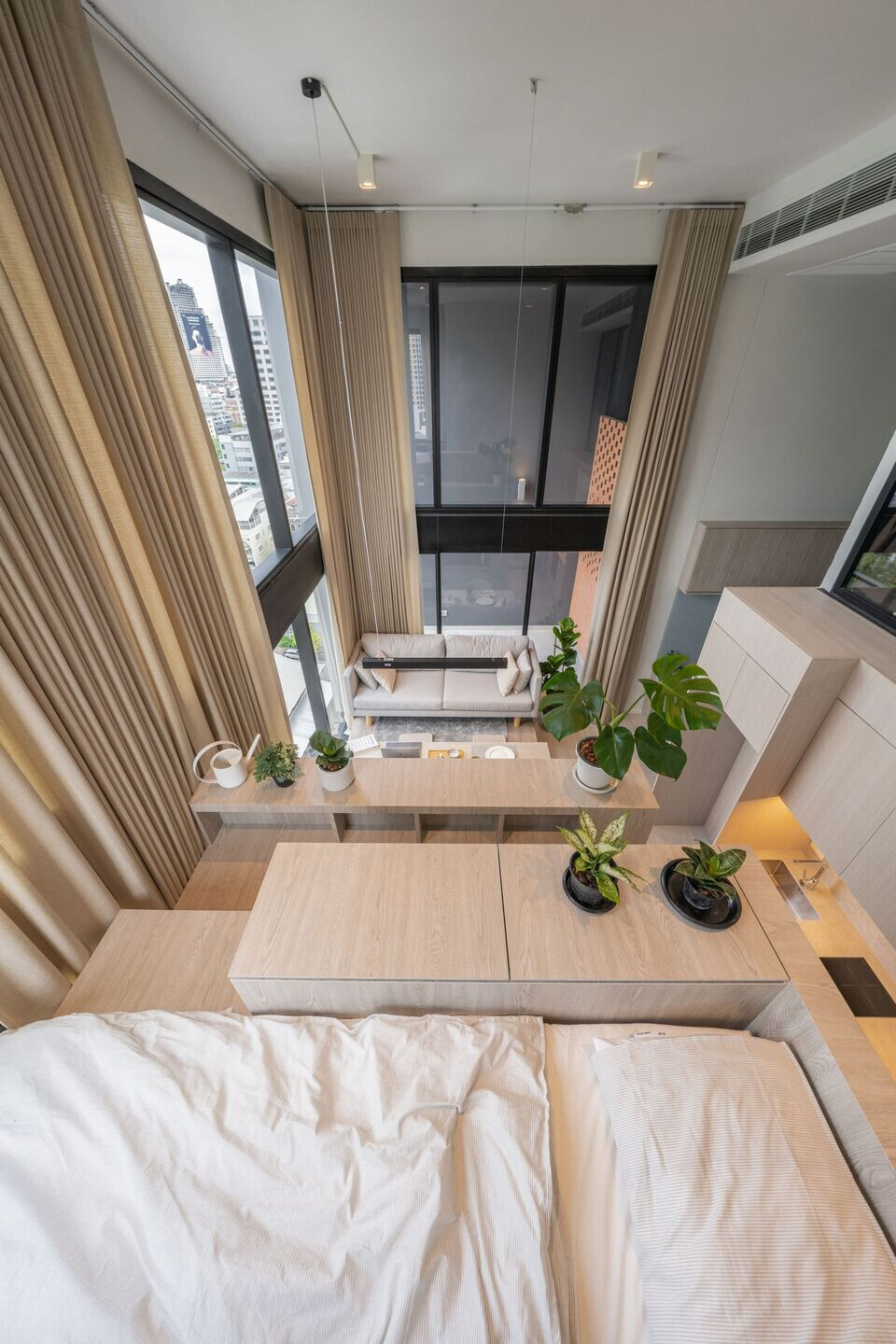 We started from dividing the spaces into open and private spaces. The dining table and coffee table are combined, also usable by sitting on a chair or a 40cm height platform where a TV is watchable from here and on a sofa at the back. As the room size is quite limited, the storages are included under the platform and table apart from the cabinets.
Next to the TV cabinet there is a working pod and staircases to reach the bedding on a pod. The partitions are added for more privacy. The kids could still be seen from the living area just when they are sitting on their bed or from the master bedroom. The storages are included in the staircases or even the partitions to maximize the functionality.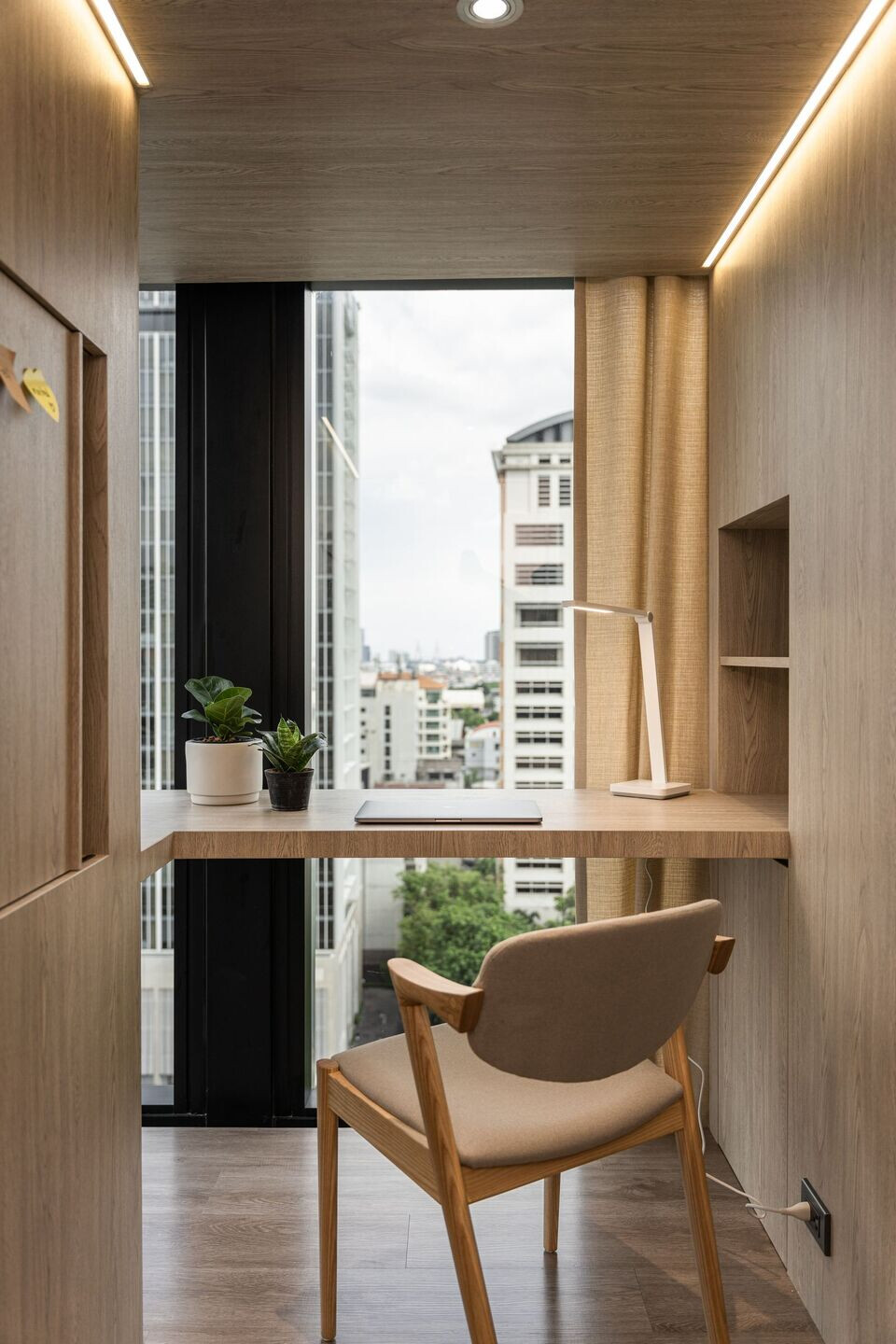 These various spaces are not only visually connected from the massing continuity but also the material and details such as linear handles. These multifunctional builds and more storing capacity allow the limited spaces to hold all the necessary needs for living, which is what we want to achieve.