The family business is now in its third generation and is experiencing strong growth. As the existing company headquarters no longer offers sufficient capacity, a modern, sustainable and future-oriented company location was developed together with the Brunner family. The most modern standards will be met for the administration, storage and production.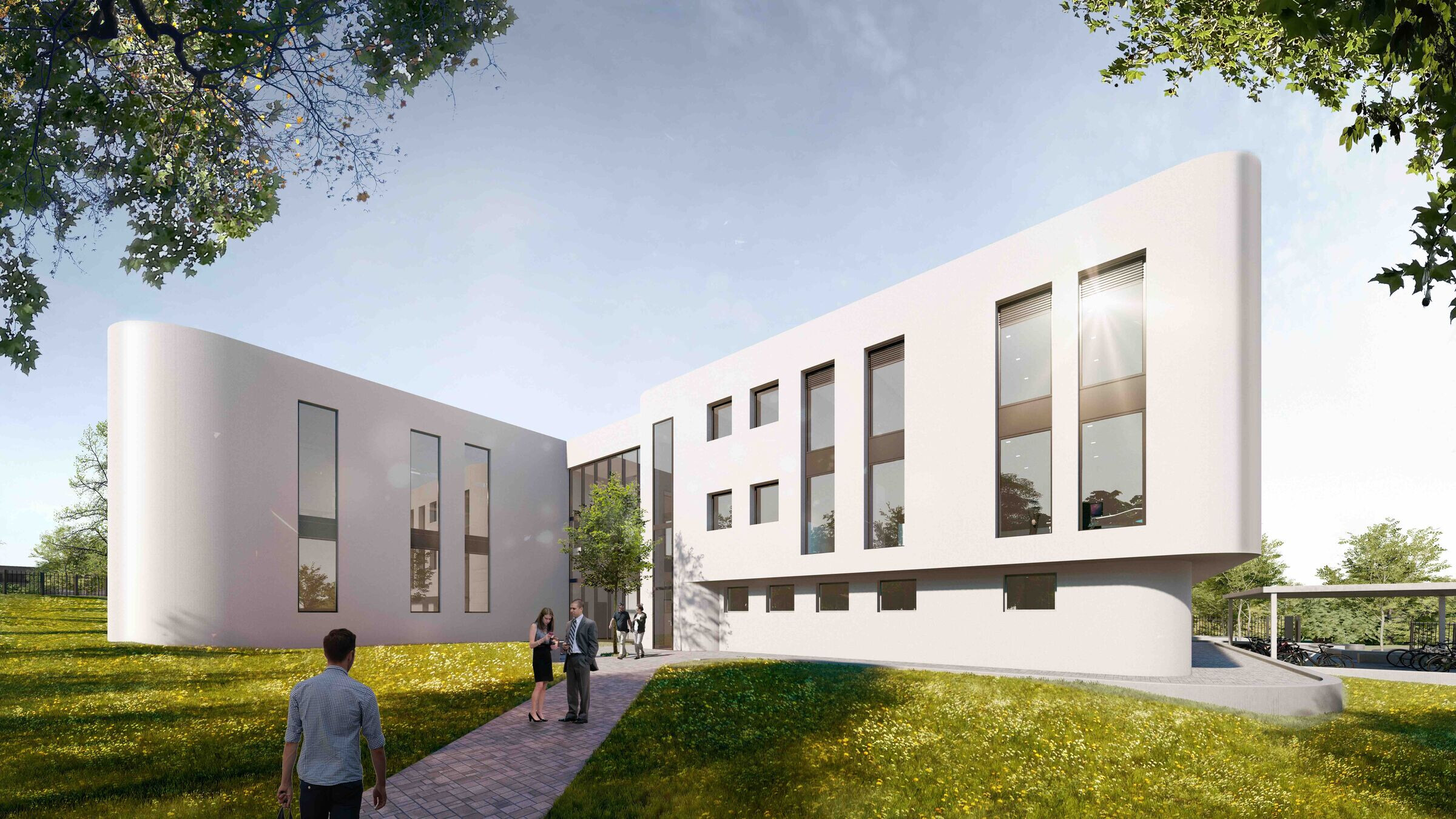 The planned administration building with storage and production hall is a 3-storey building, without basement, with an extensively greened flat roof and a joint between both parts of building. The hall area is 2-storey. The building dimensions are formidable and amount to a total of approx. 74 metre in length and 55 metre in width.
On the ground floor of the administration wing there is located a reception, changing rooms, sanitary facilities, a bicycle storage room and a garage. The cafeteria is located in the "gap" between the administration and production wings. The upper floors contain offices, training rooms, sanitary facilities, a kitchen, archives and technical rooms as well as a viewing platform from which views of the production area are offered.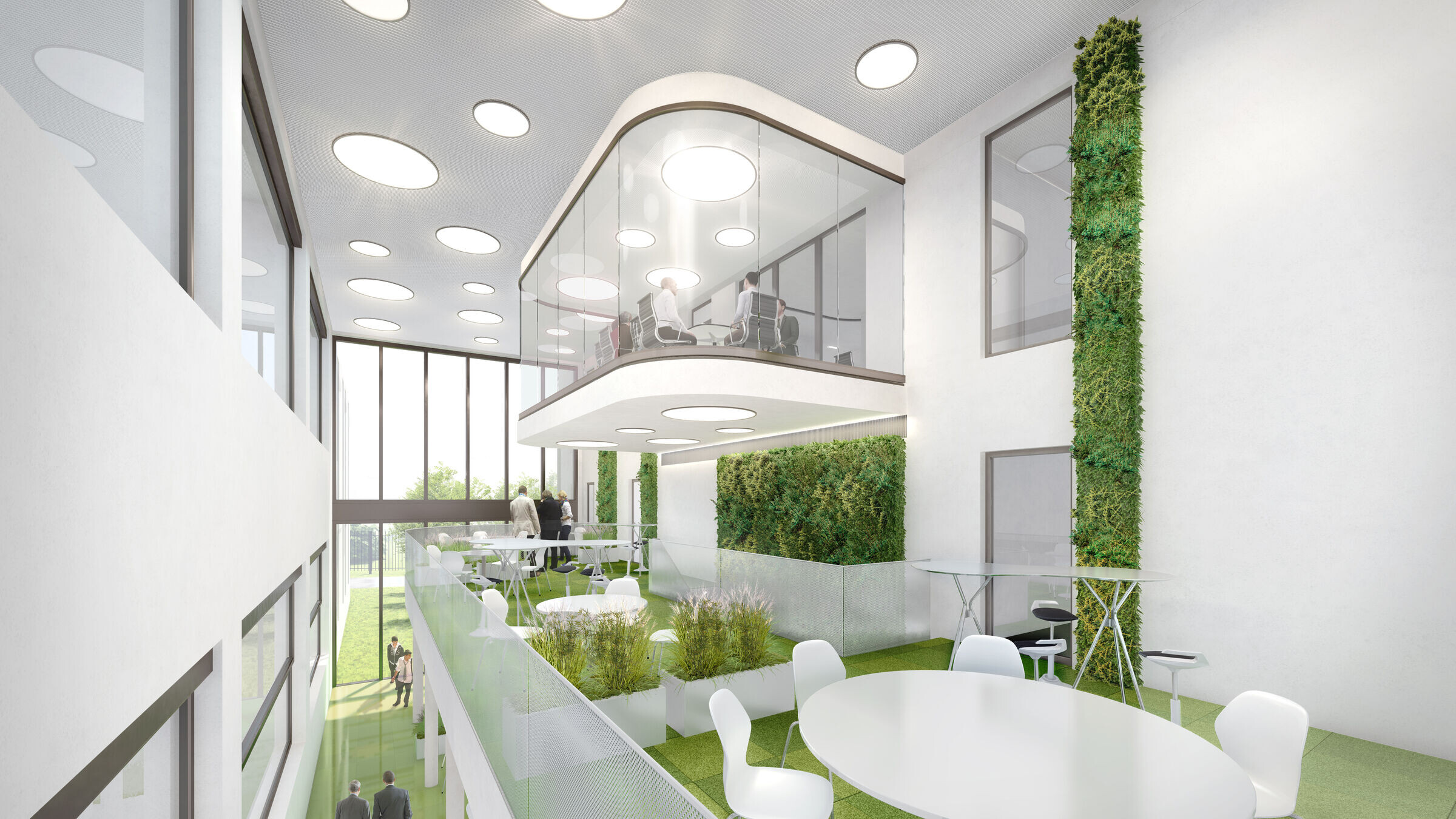 The building is of solid construction, the hall is of semi-prefabricated construction and the roof is planned as a flat roof with individual sheds for lighting. In the northern part of the property, the hall is buried approx. 3 metre into the ground, in the southern part, the ground is partially deposited.
In the outdoor facilities, pleasant recreation areas will be created for break times. In addition, there are parking spaces and a delivery zone. The remaining building adapts to the surroundings and takes the image of the typical cultivated landscape of the Swabian Alb. Fruit trees and wild meadows characterise the image.