The owners of the apartment were newly married, wanted a large living area, to gather family and friends.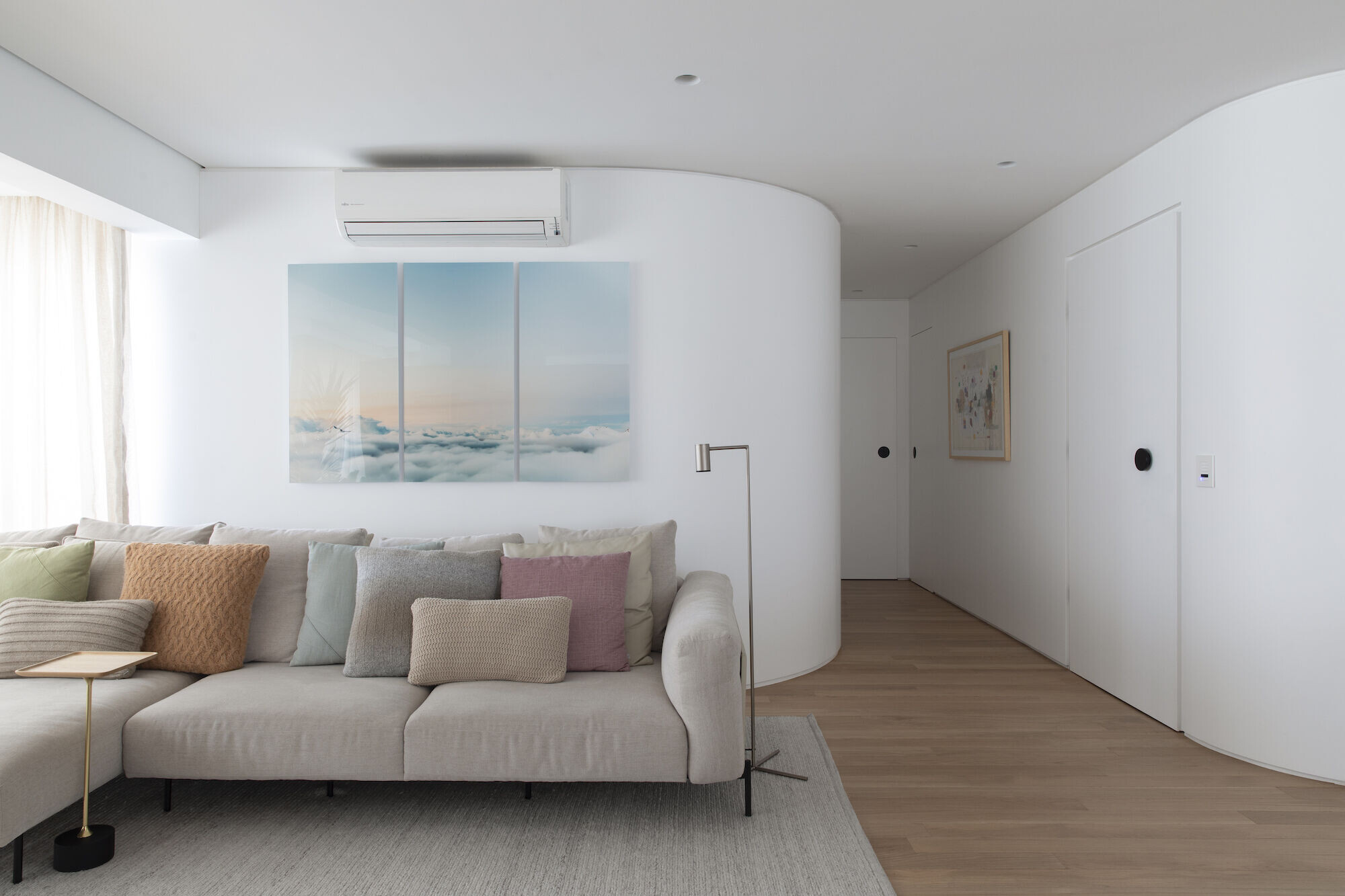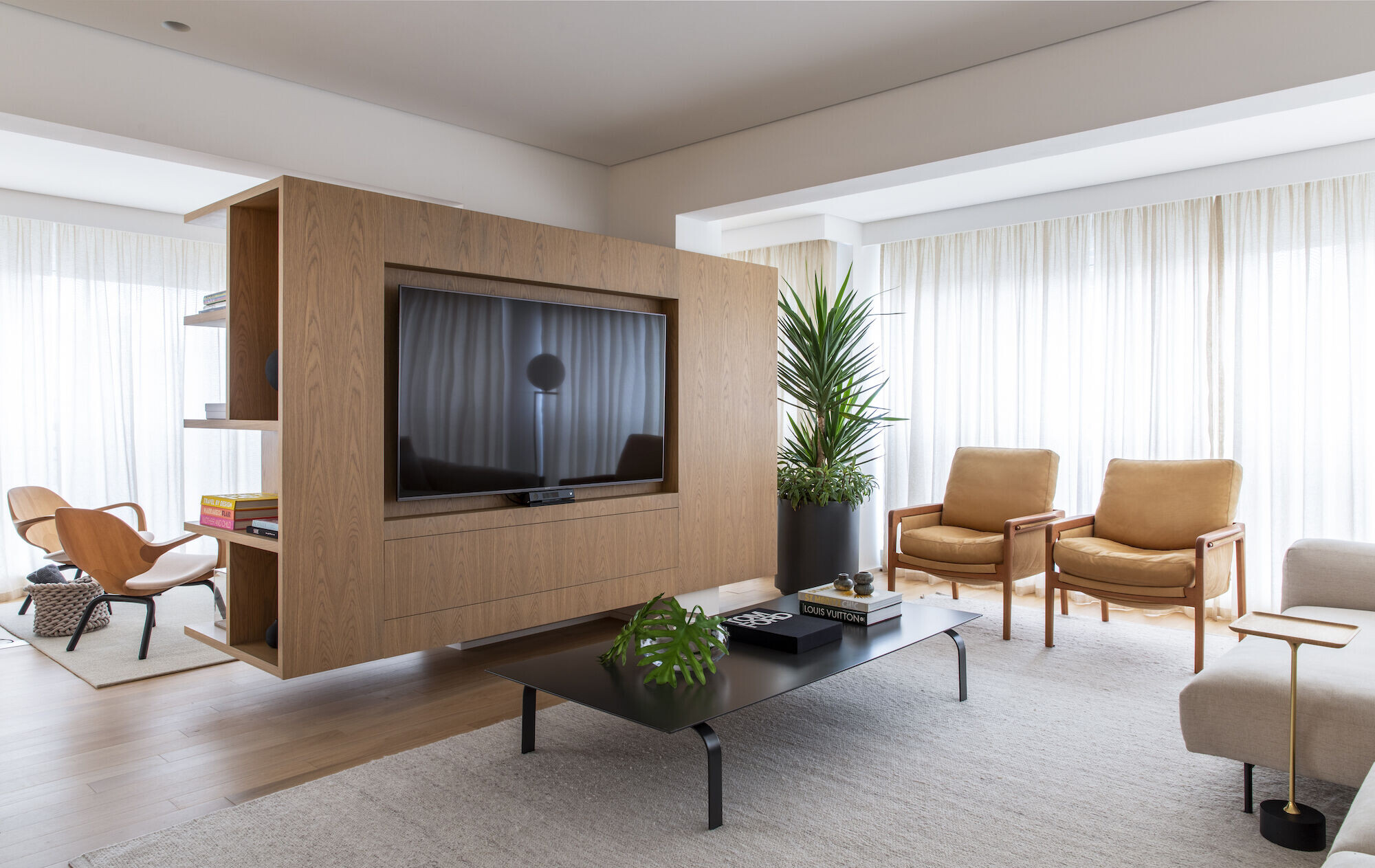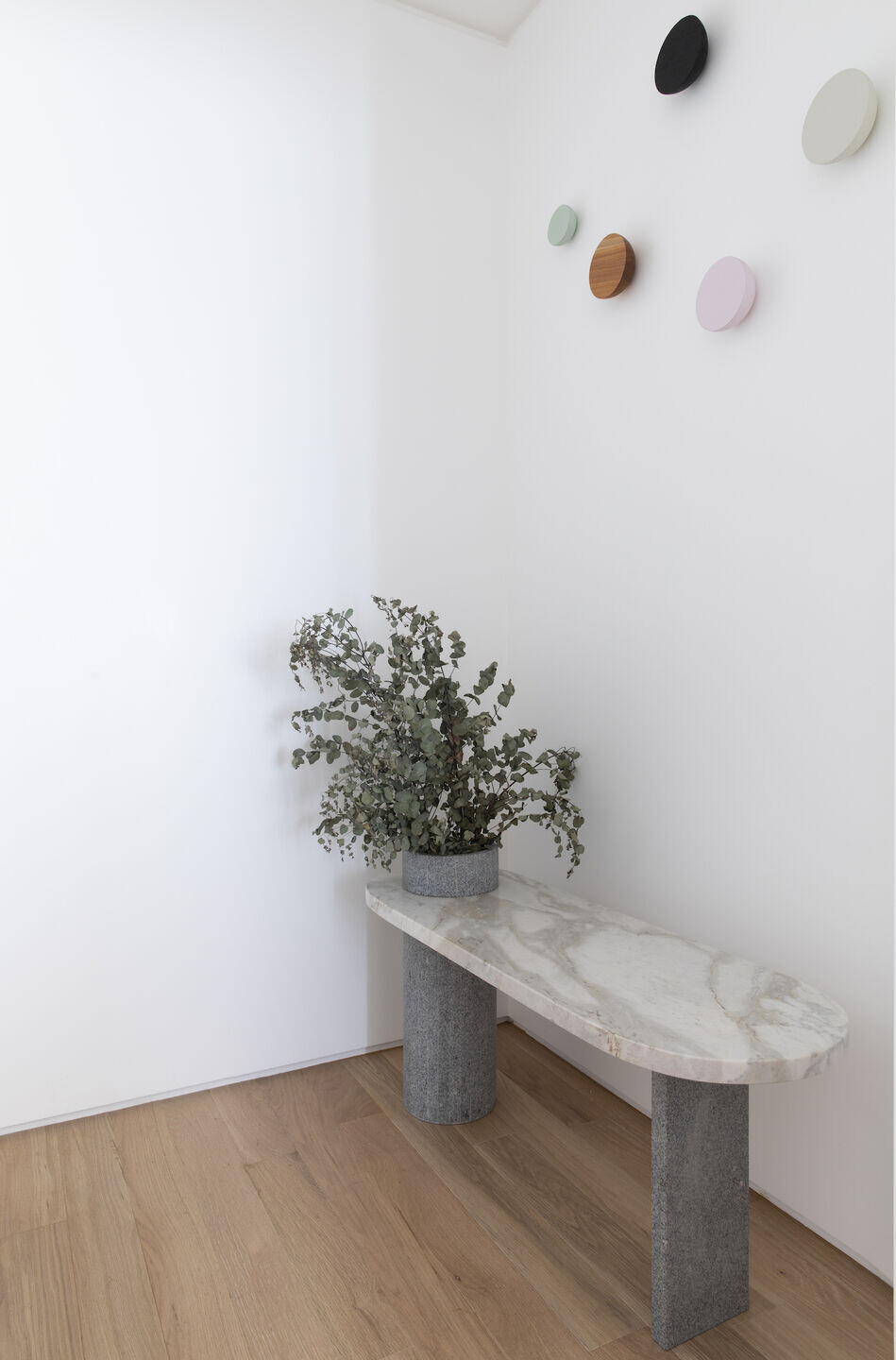 It was necessary to bypass the original structure of the building to achieve maximum integration of the environments.
Wide beams and pillars were incorporated into the furniture, serving as support for the gourmet bench and the TV cabinet.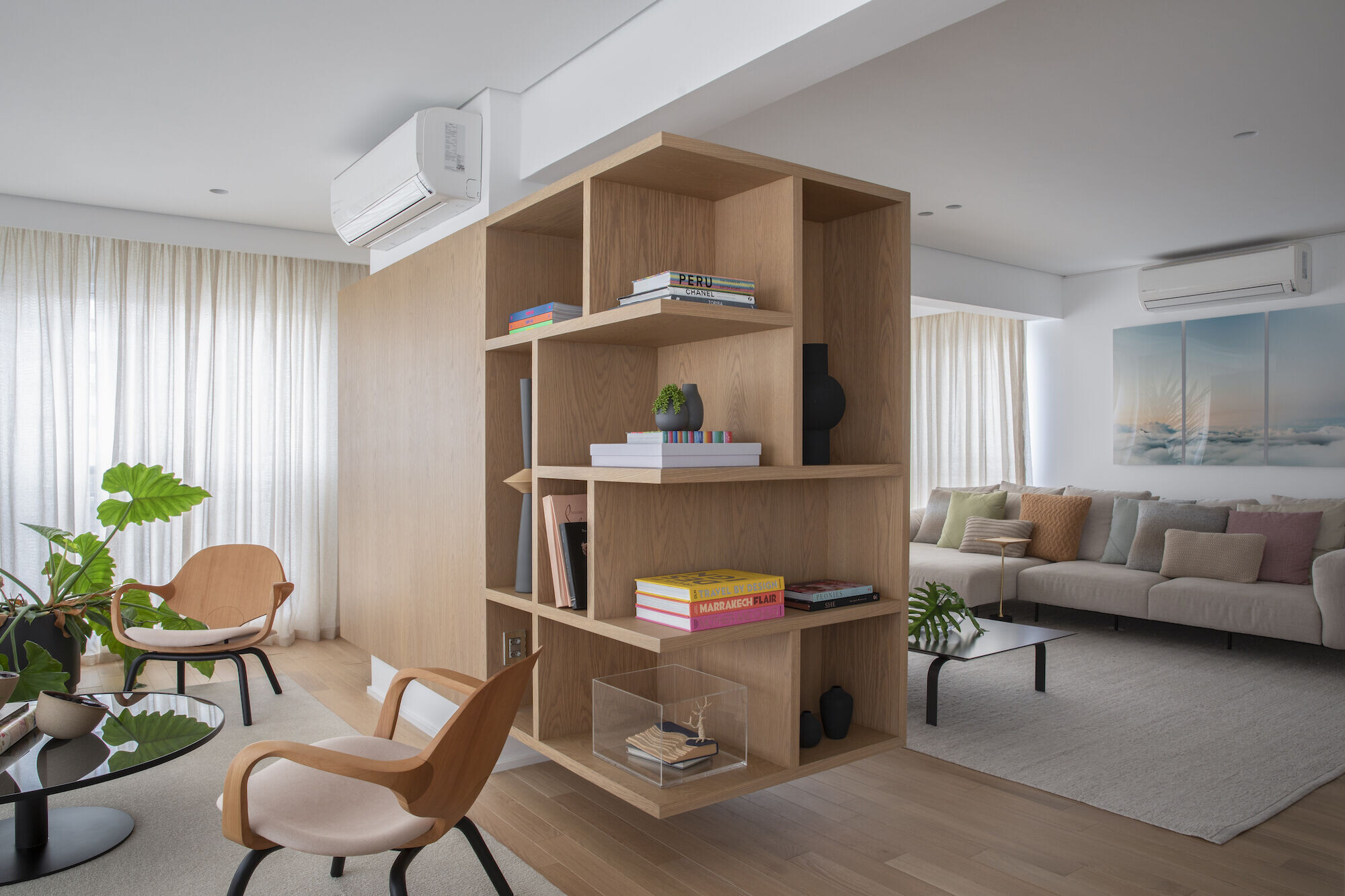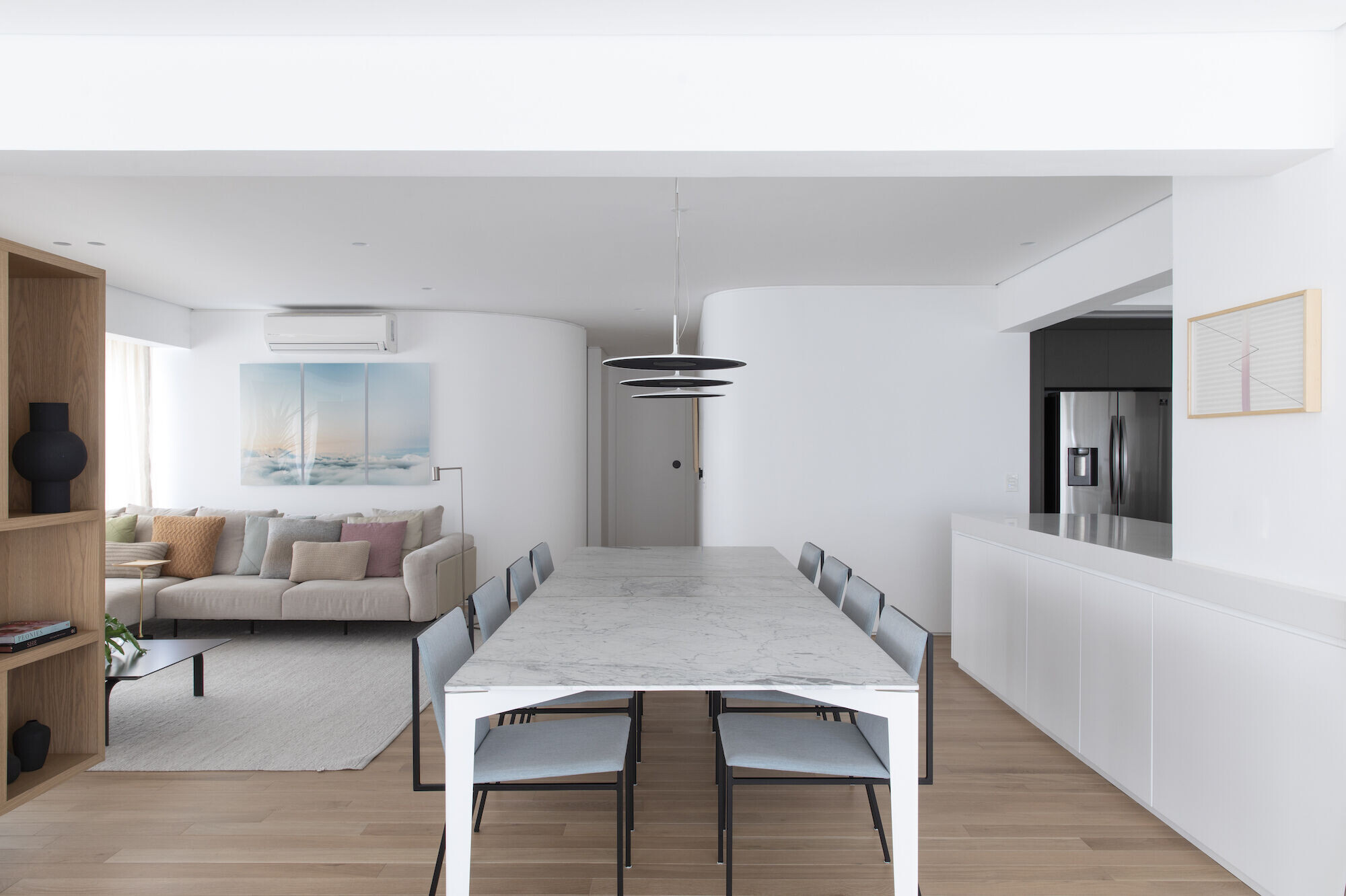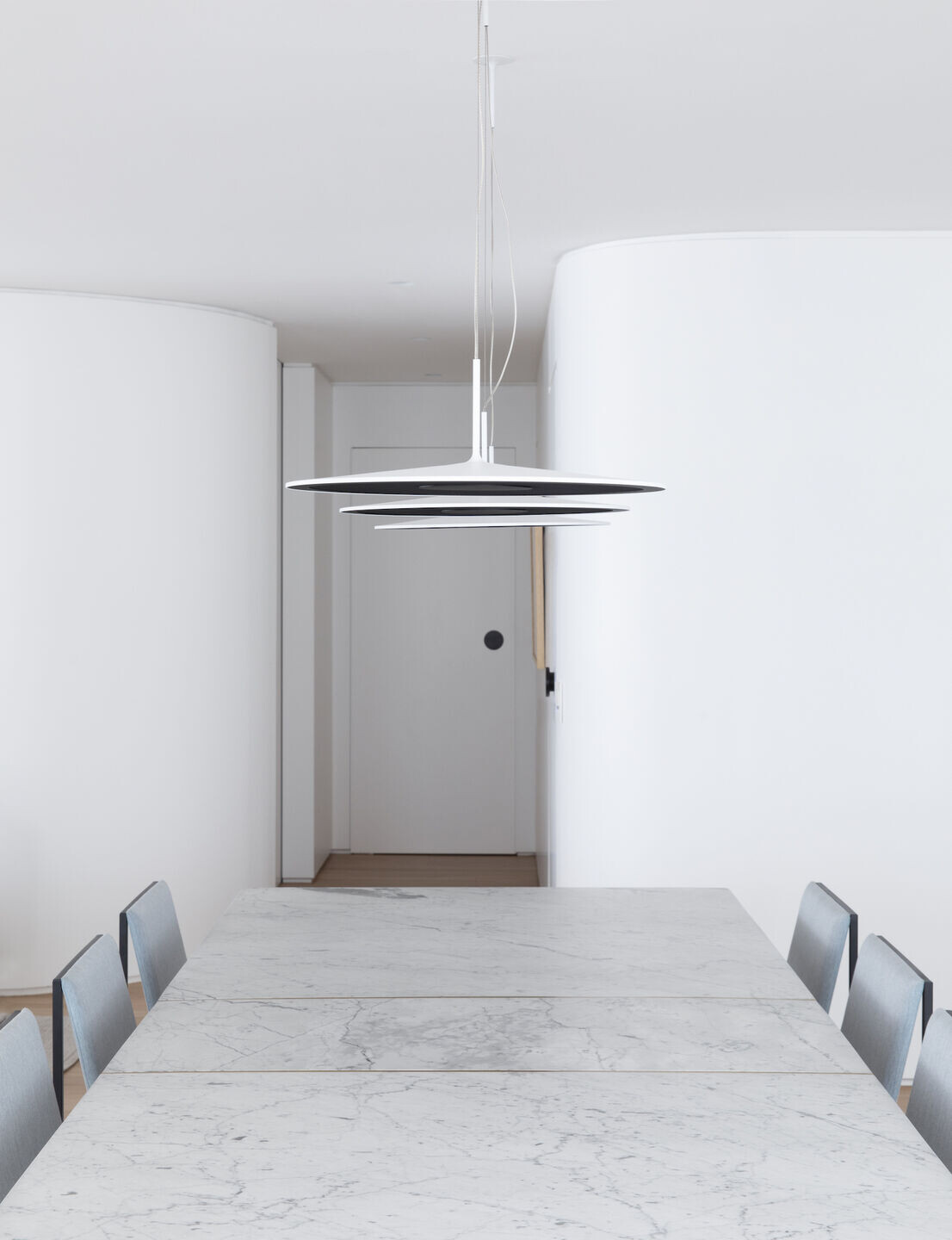 We opted for natural oak wood on the floor of the social and intimate area as the owners have the habit of taking off their shoes when entering the house, so this material would bring tactile comfort and a welcoming feeling.
The transition to the tiled floor takes place under the kitchen countertop and gourmet area.
White lacquer panels wrap around the edges of the wall at the entrance of the house, softening its angles and enhancing natural lighting.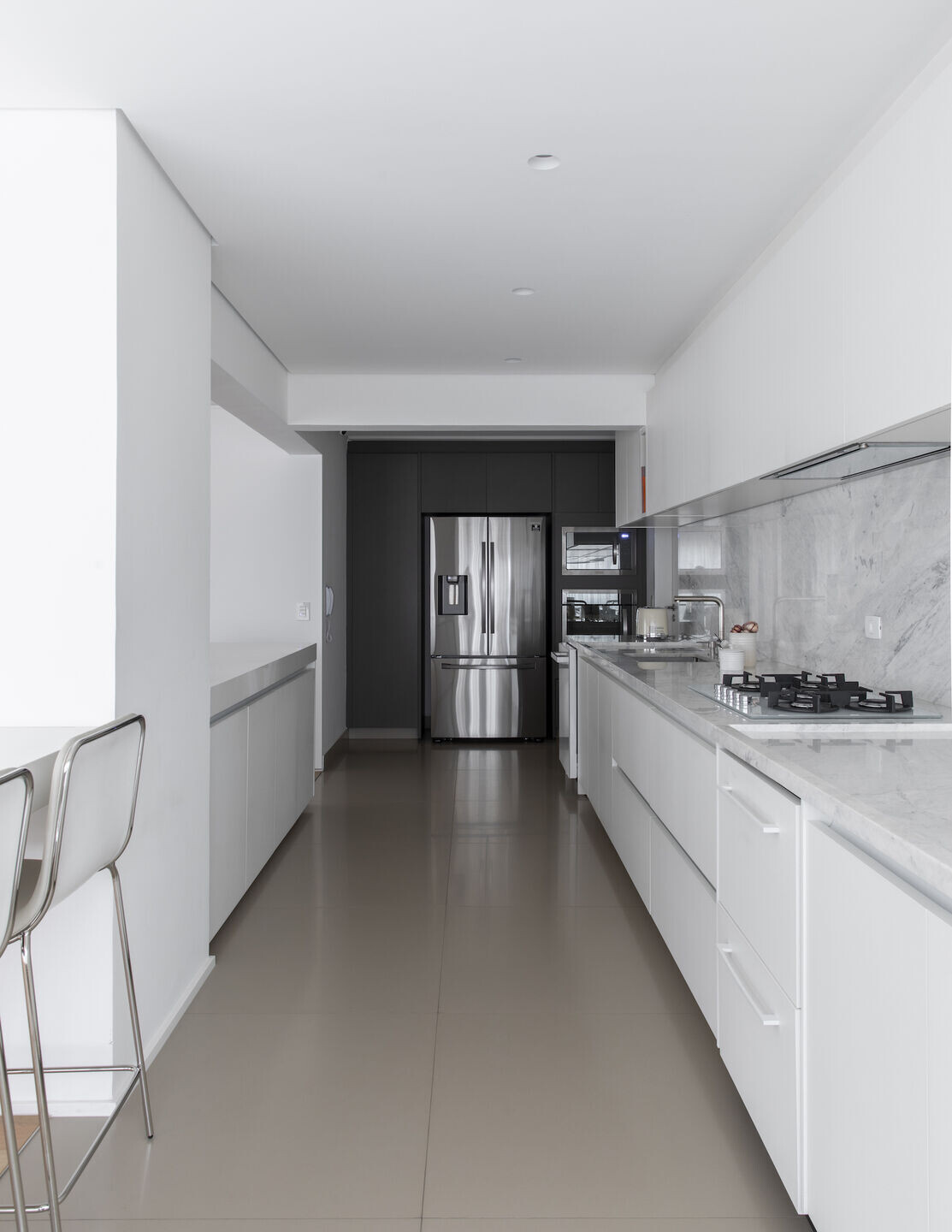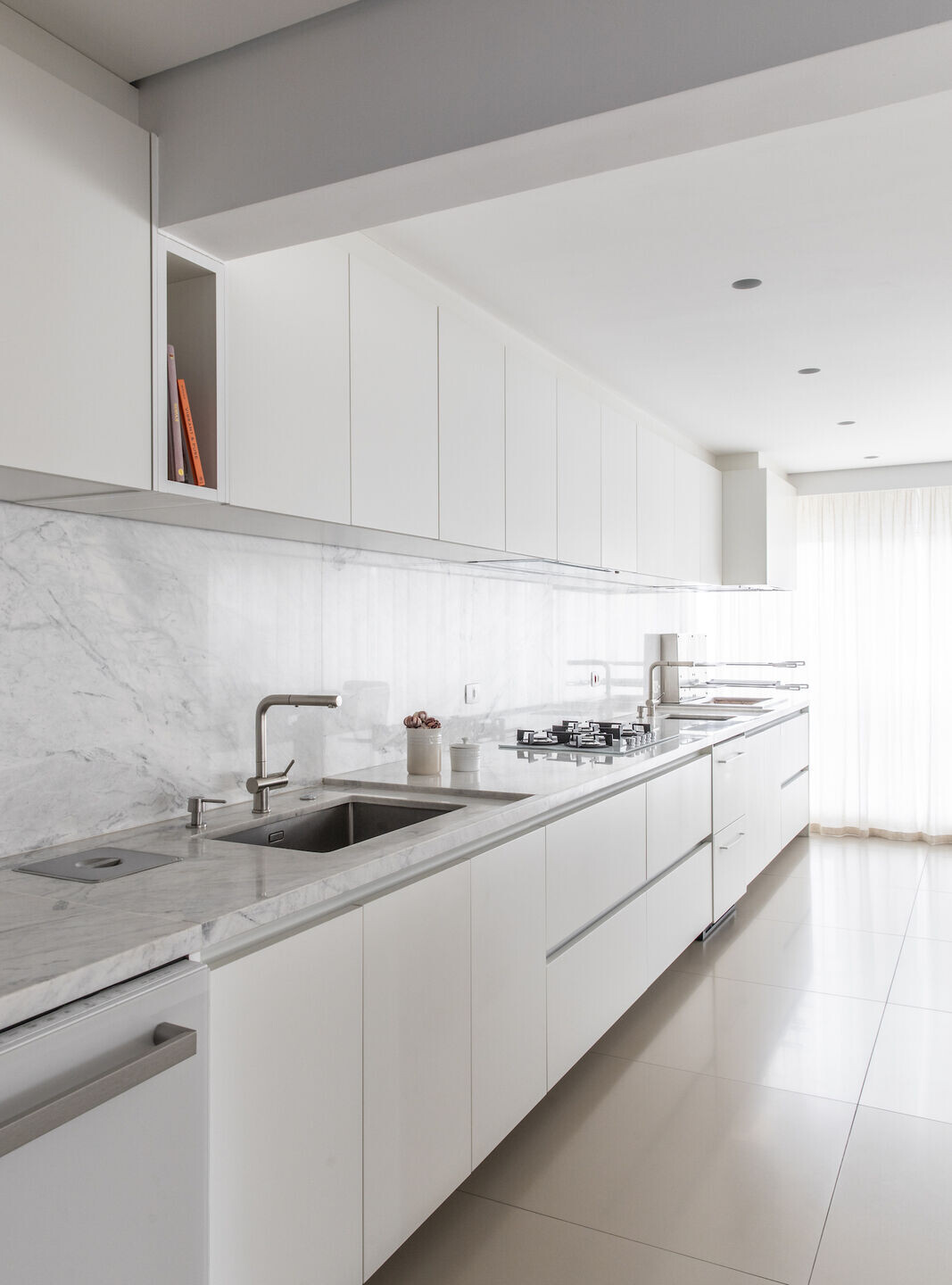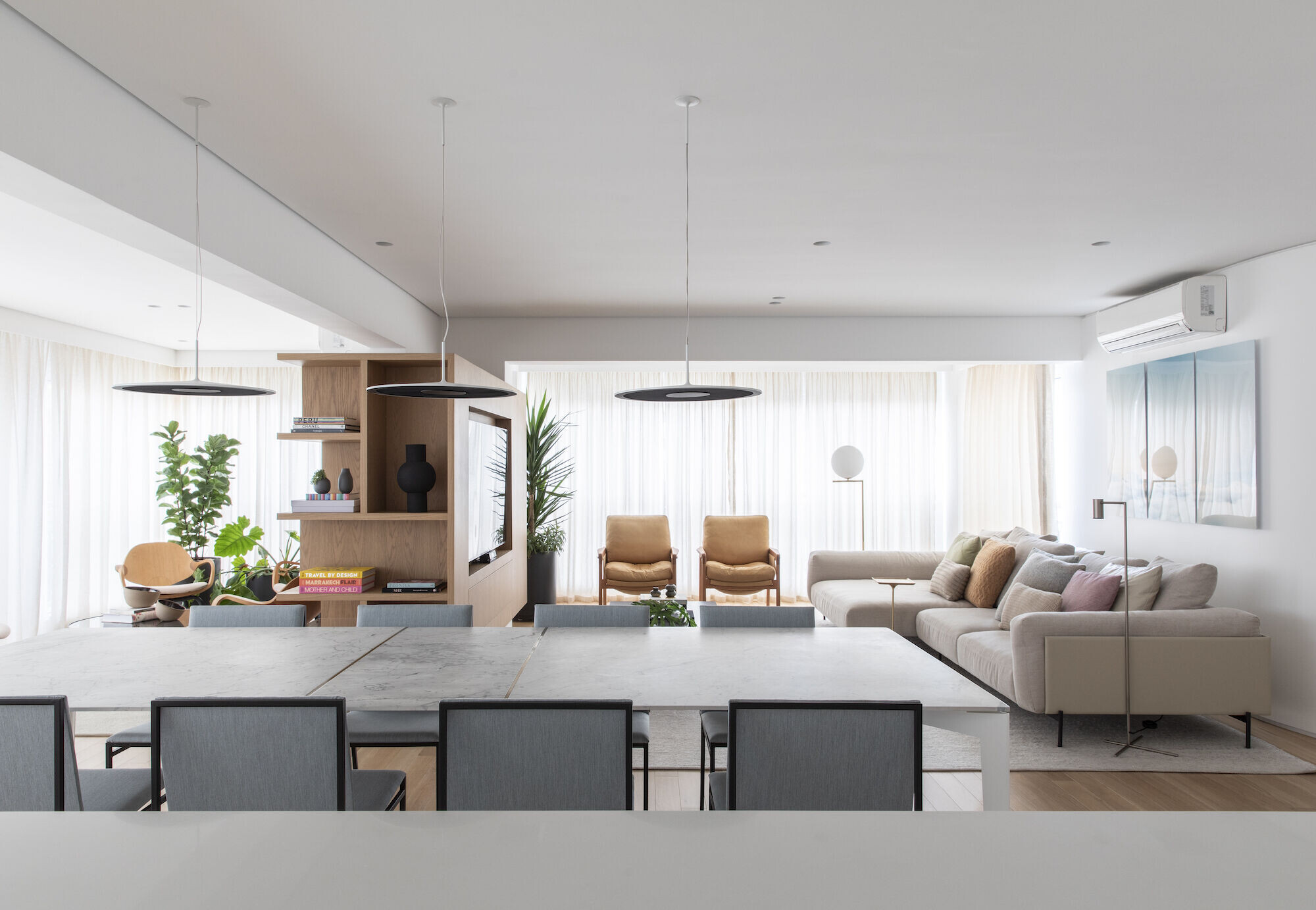 Team:
Architects: WF Arquitetos
Civil/Civil Engineering: Araújo - Construções e Reformas
Marcenaria/Woodwork: Bela Madeira
Photographer: Maíra Acayaba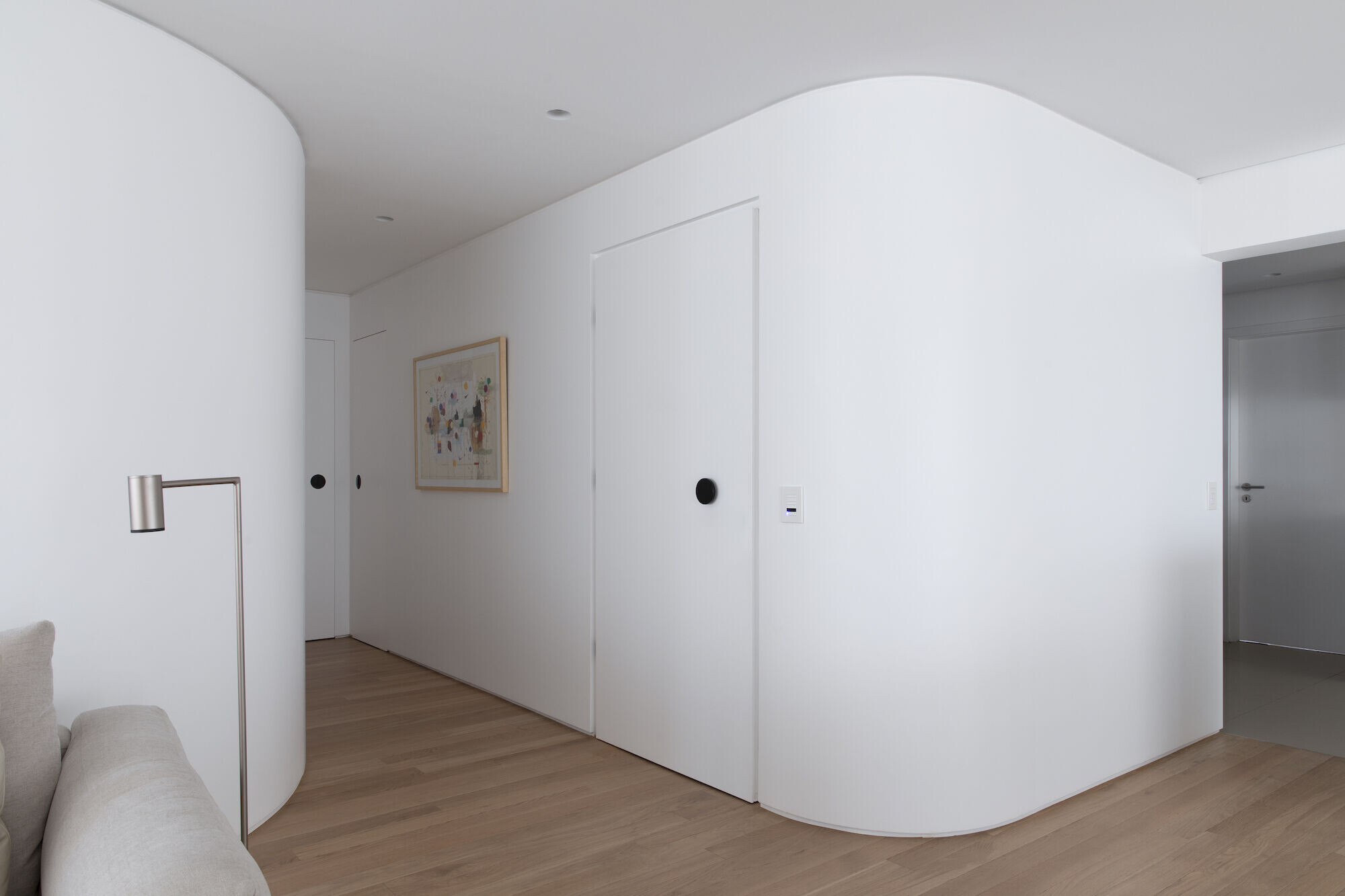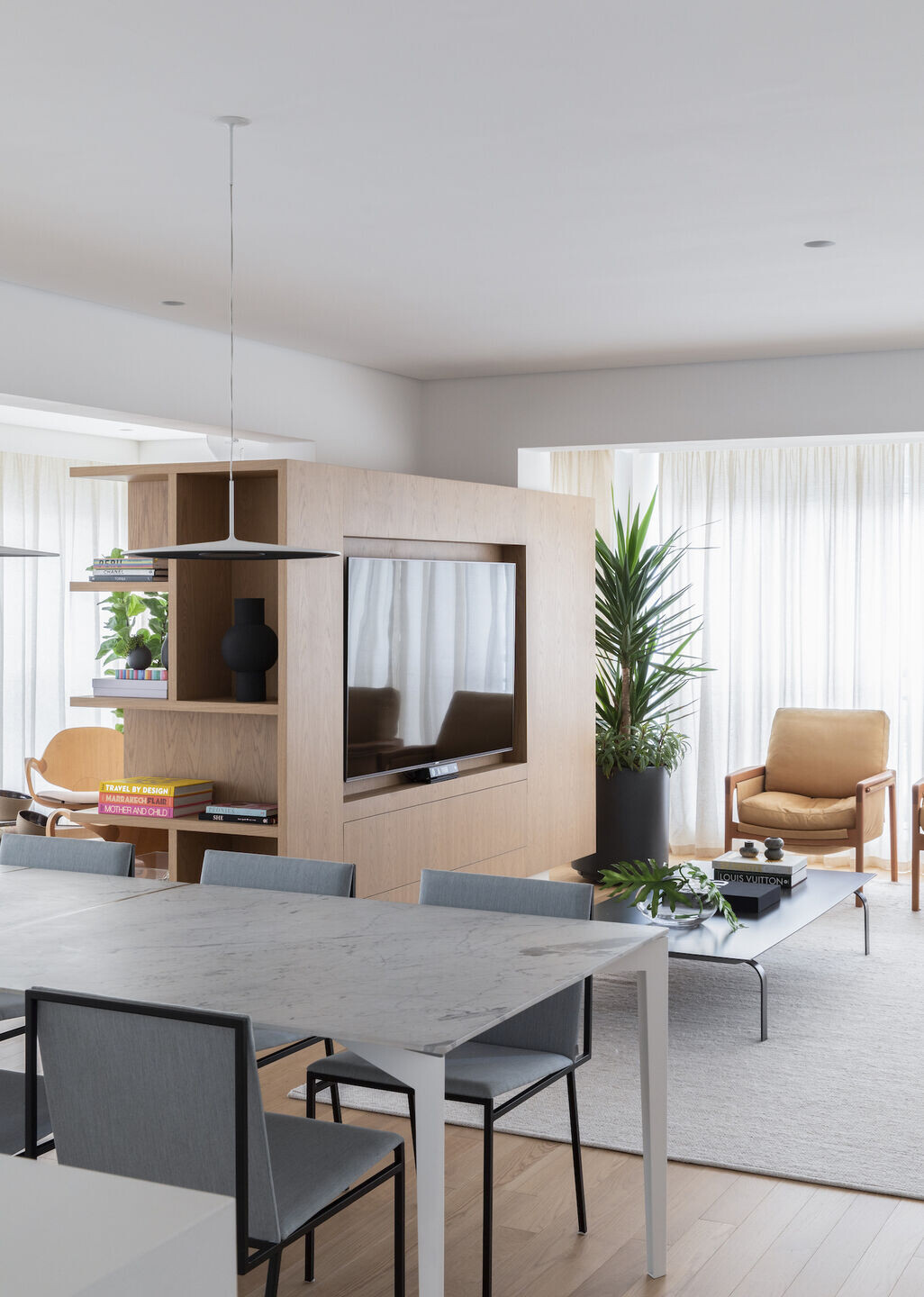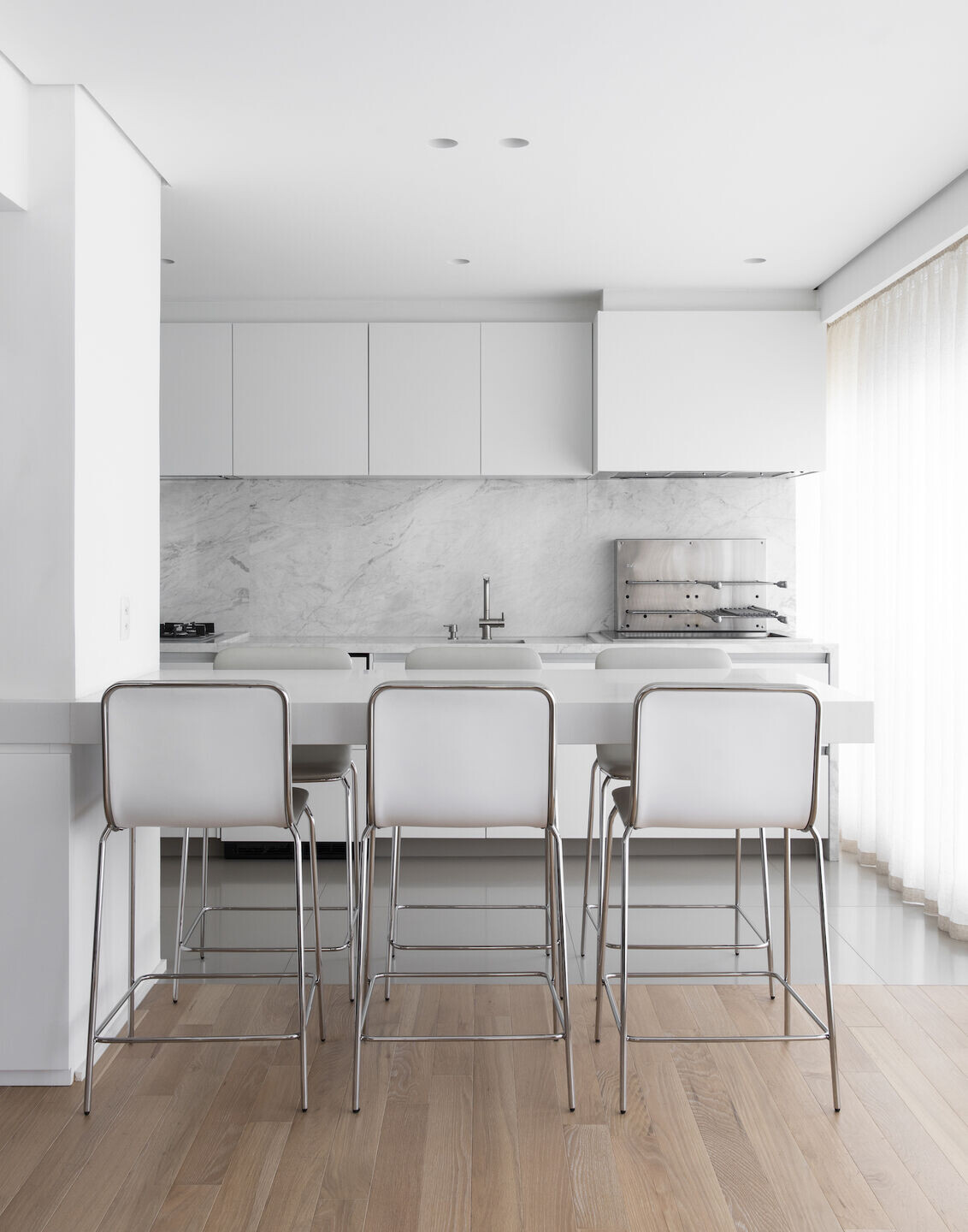 Materials Used:
Interior lighting: Aluminum, Light fixture UFO S by Fernando Prado, Lumini Soluções
Interior furniture: Marble, Dinn Dinner Table by Jader Almeida, Clami
Wood, Dunn Center Table, Micasa
Carbon Steel with foam and feathers, Dock Couch by Guilherme Wentz, Decameron
Tauari Solid Wood, Alice Armchair by Guilherme Wentz, Decameron
Sayl Chair by Yves Béhar & Herman Miller, Novo Ambiente & Herman Miller
Stainless Steel with fiber glass and stew, Tobogã stool by ;Ovo, ;Ovo
Carbon Steel and stew,n 3D Chair, Ovo
Steel, Nolita stool by Estúdio Bola, Estúdio Bola