The villa is located in a unique location on the Portuguese coast, on an elevation overlooking the Atlantic Ocean. Enveloped in herbaceous shrubs and ground cover plants, the residence is conceived as an open architecture in relation to the landscape.
The site is a large viewpoint overlooking the ocean with a steep 12-meter slope. The project tries to make the most of this situation. The access to the house is located in the highest part of the plot, and the slope descends to the bottom of the plot. The house adapts to the slope of the terrain by fragmenting the built areas in a terraced manner. This strategy aims to reduce the visual impact of the built volume from the outside and minimize earthworks.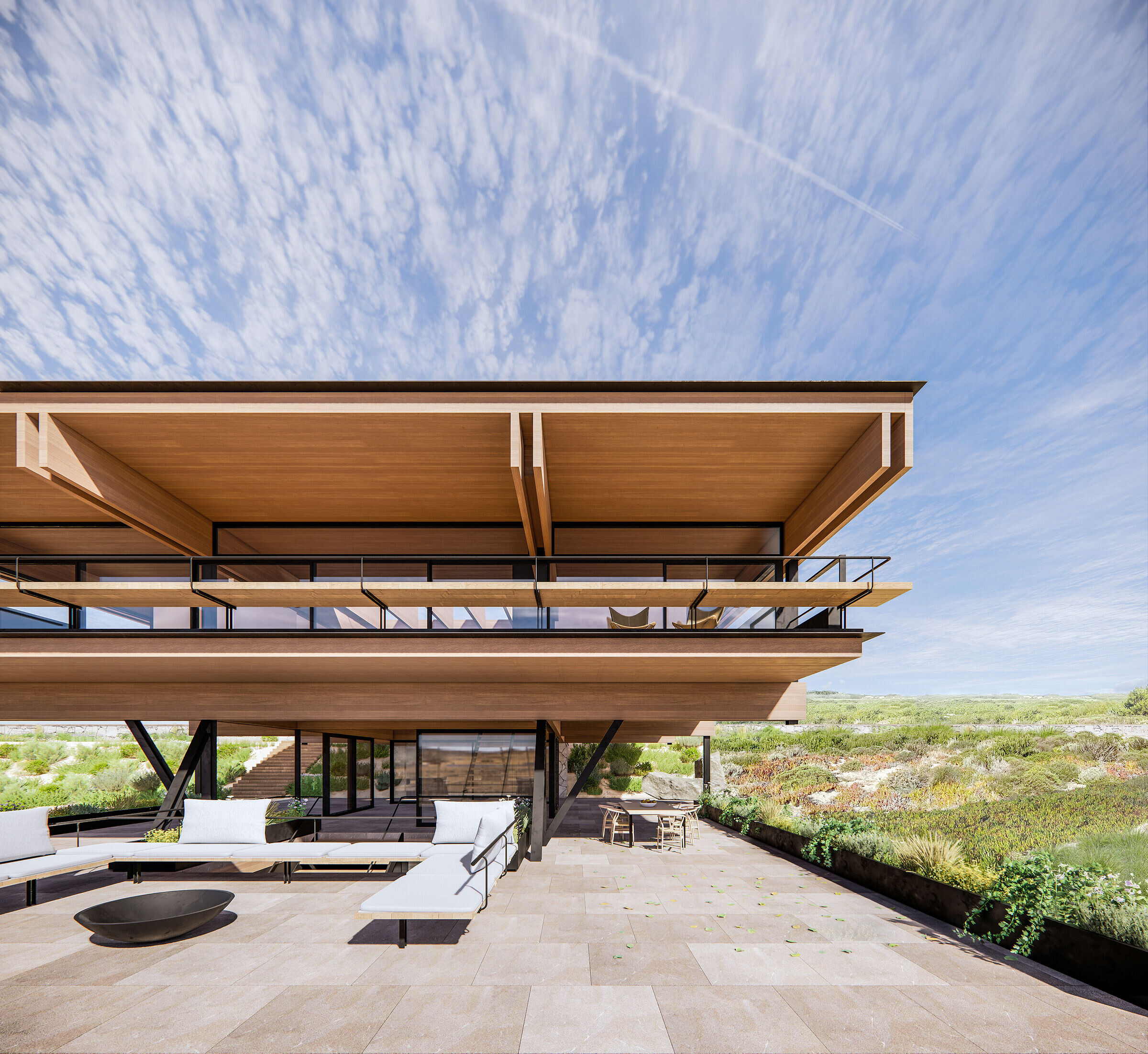 The character of the house is strongly marked by a powerful mixed structural solution of wood and steel with large spans that allows wide views and covered terraces in relation to nature. The large spans and cantilevered, or elevated, bodies offer a rich variety of transitions between inside and outside through suggestive intermediate spaces, balconies, and covered and uncovered terraces.
The villa is divided into two inhabited floors, the upper and lower, which are separated by an open intermediate level, like a large panoramic terrace. On the intermediate level, there is a small connecting space between the two at double height and with a large skylight at the top that allows the entry of natural light and ventilation. This enclosed space that connects the different levels can be opened completely so that there is no distinction between exterior and interior.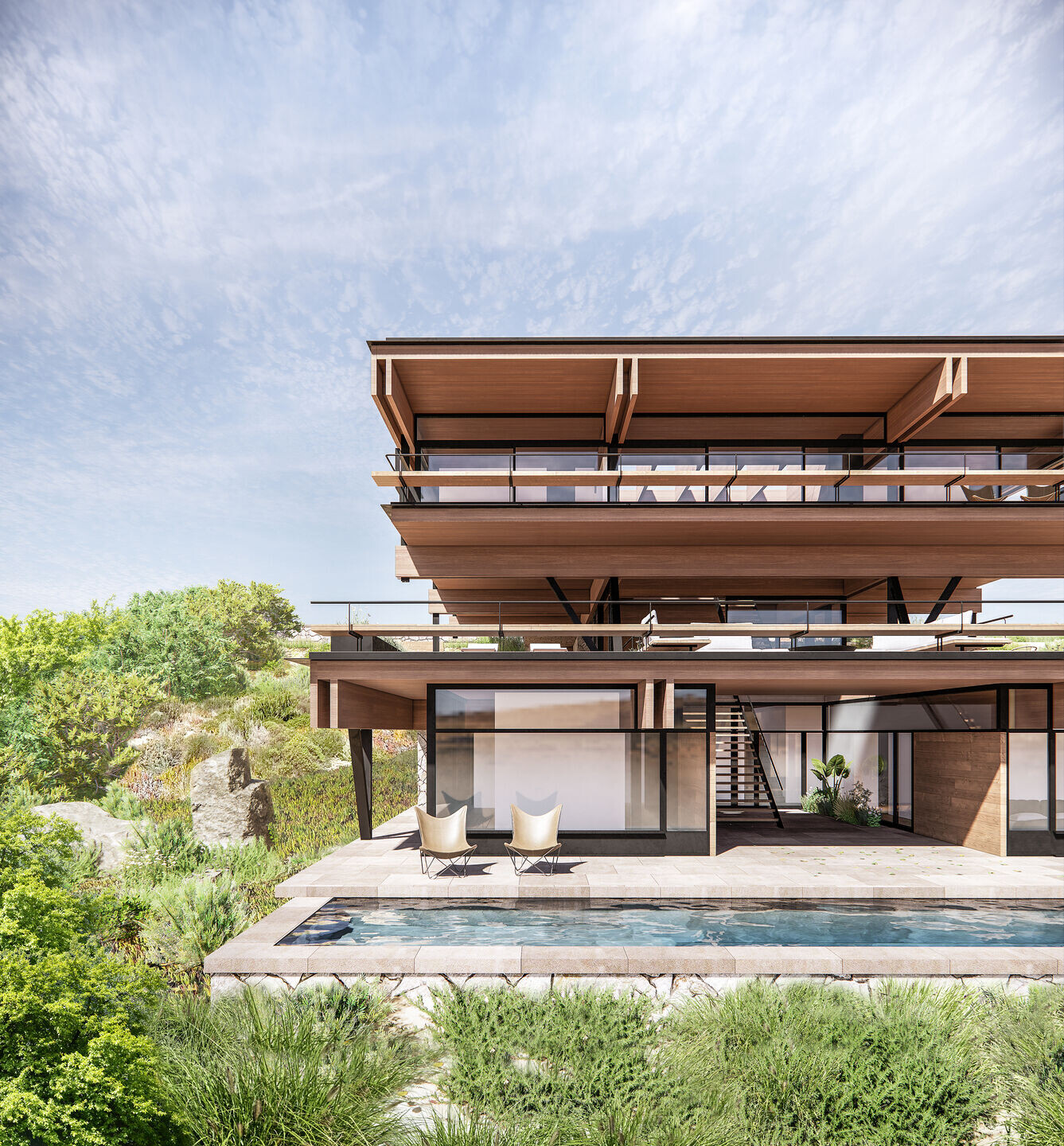 The upper floor, the access floor, houses the main uses of the house (master bedroom, kitchen, living rooms, dining room, and garage), and a central double-height atrium on the intermediate level. On the lower level are four bedrooms that also act as living rooms, or painting rooms, as well as the pool overlooking the ocean. On the intermediate level, different uses are distributed along the terrace-viewpoint, such as a dining room and outdoor kitchen, solarium, or meeting spaces around an outdoor fire.
The glazed openings of the house at each level can be widely opened, blurring the distinction between interior and exterior. In addition, the inclusion of plant areas in the architecture itself through long planters contributes to the integration of the architecture into the landscape. The combination of materials used -sandstone, timber, and ample glazing- allow for close proximity to the natural setting.
In the immediate surroundings of the villa are lawn areas bordered by tree species (maritime pines, umbrella pines, and pomegranate trees), shrubs, and herbaceous plants that are easily adapted to the local soil and climate conditions.