In view of the creation of a house for private use, the house of 250 m2 enjoys a plot of 1500 m2 which allows to melt the construction in its environment and to protect it from its neighbors,on a plot of land within the Golf Resort of the Club Méditerranée de la Palmyre near Royan (France).
The challenge of this work was to exploit the exceptional panorama of the place and its unusual natural context.
How to draw inspiration from the architecture of the 50/60's of Royan? How can we reinterpret the archetypal forms of the time, such as cantilevers or sunshades, without constituting a pale copy of these specific architectural forms?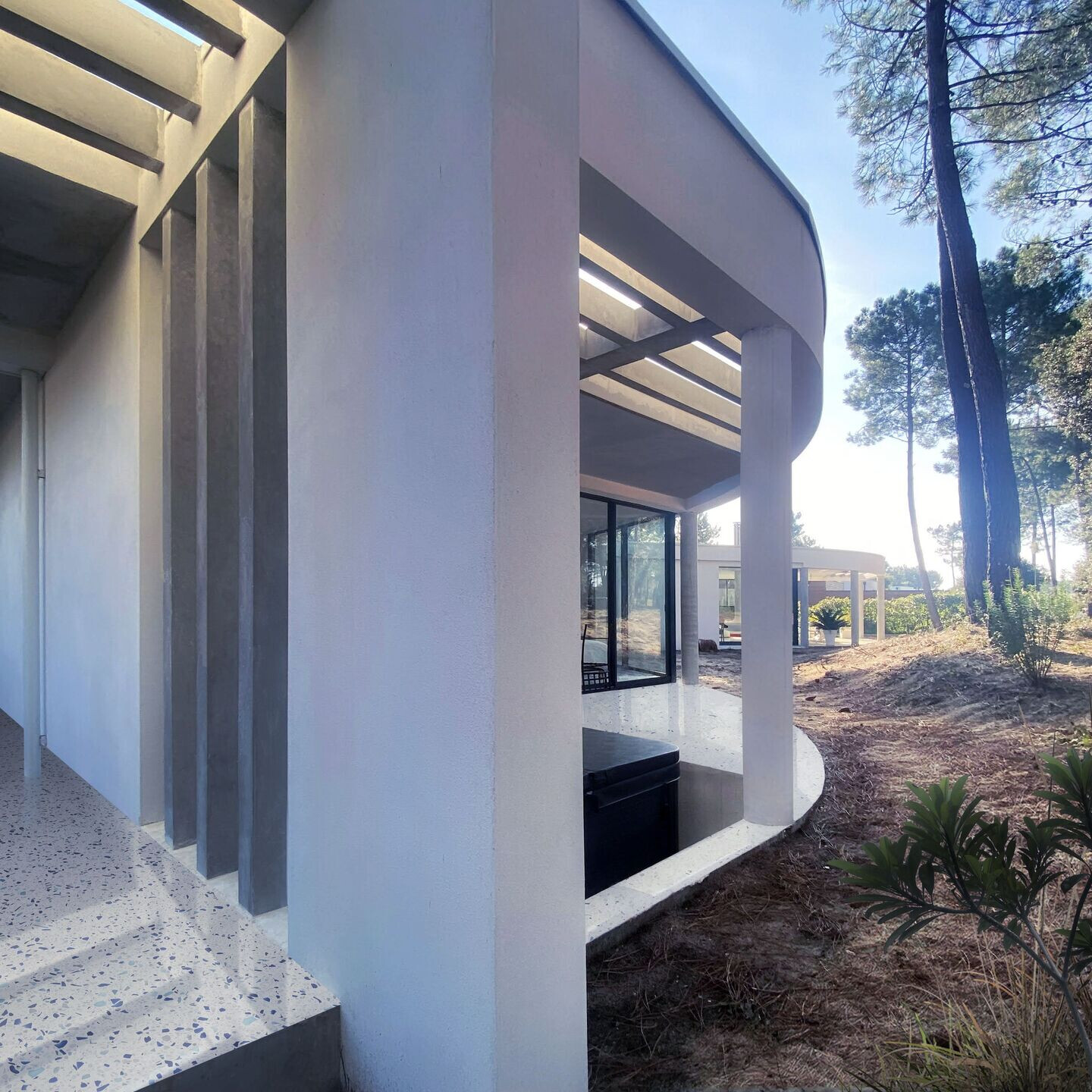 Openings to the west and south make it possible to open all the living spaces directly on the golf area that is not fenced; the night spaces are located in the north and east and receive openings «combs» which punctuate the walls of the enclosure and filter natural light for the interiors.
If there is scenography of the space, it is distinguished through the implementation of a scene, where the play of communication, distribution, unification of spaces, between the construction and its natural environment, defined a global set assembled and homogeneous.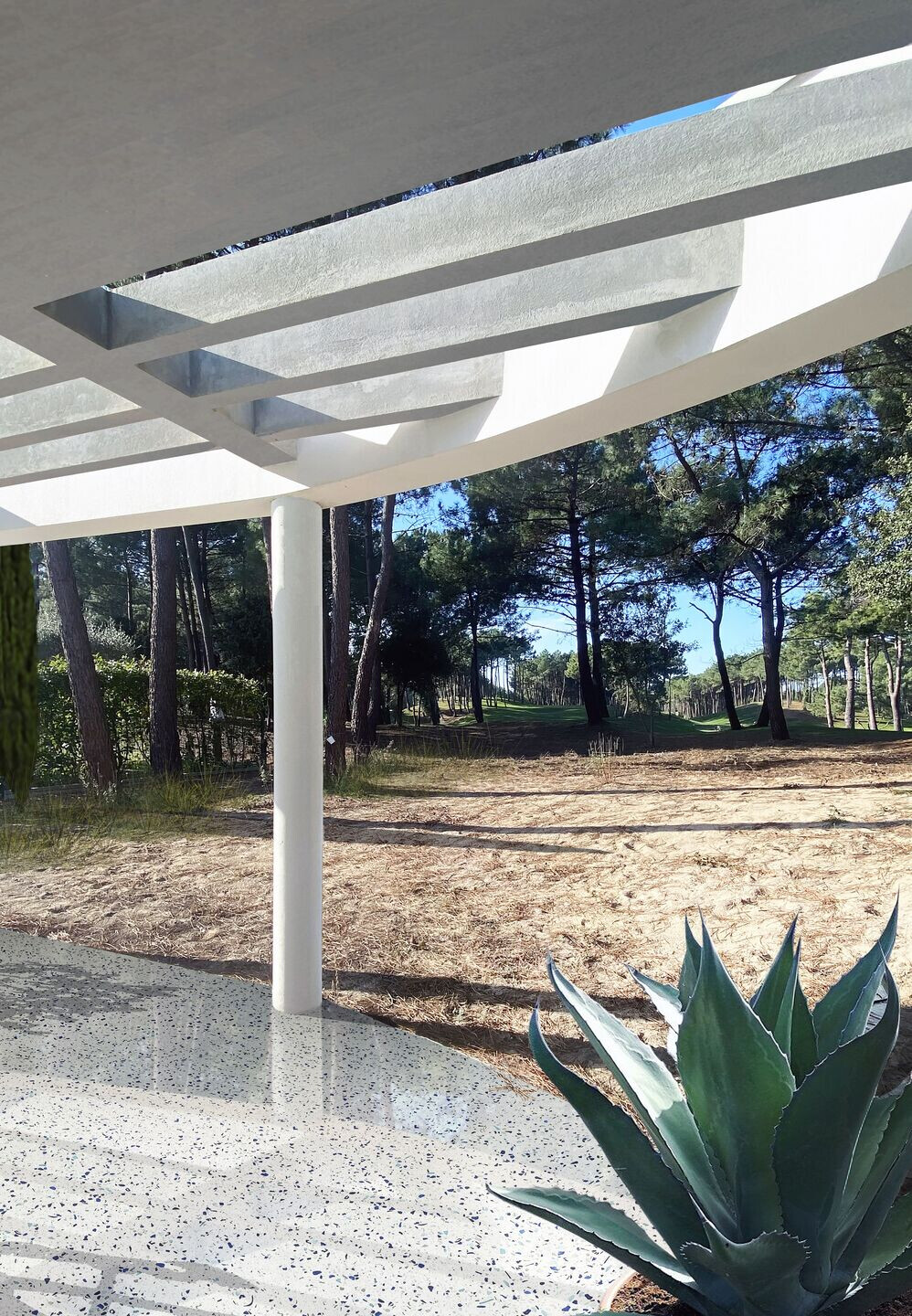 The Farfalla, taking the shape and drawing of a butterfly, placed in its natural element, is ready for its flight, its characteristic form conditions the spatial organization of the villa, it is the aesthetic and scenographic logic of this story.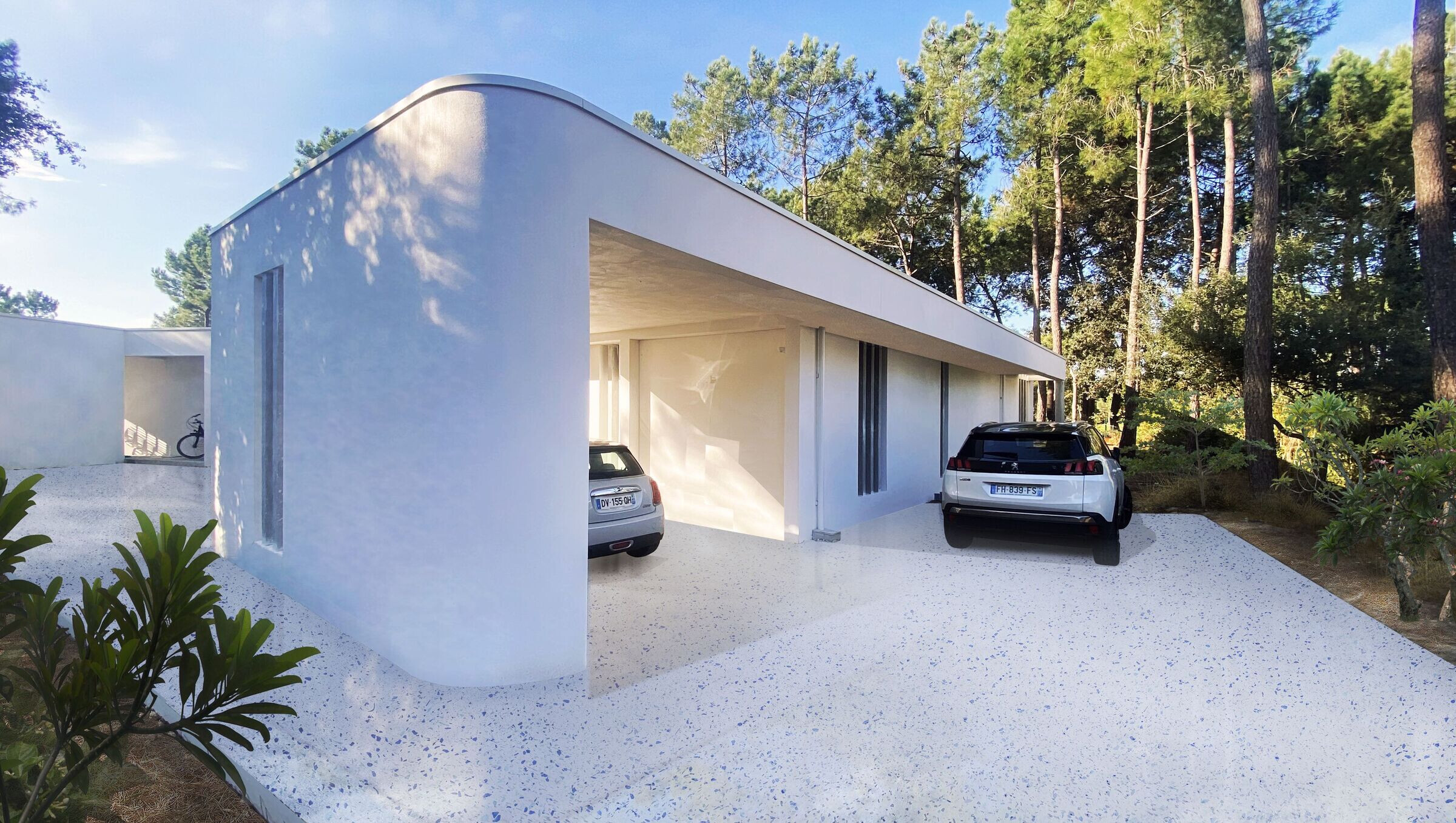 Team:
Architects: Le Studio / Pierre-Antoine Compain
Collaborator: arch. Philippe Dinh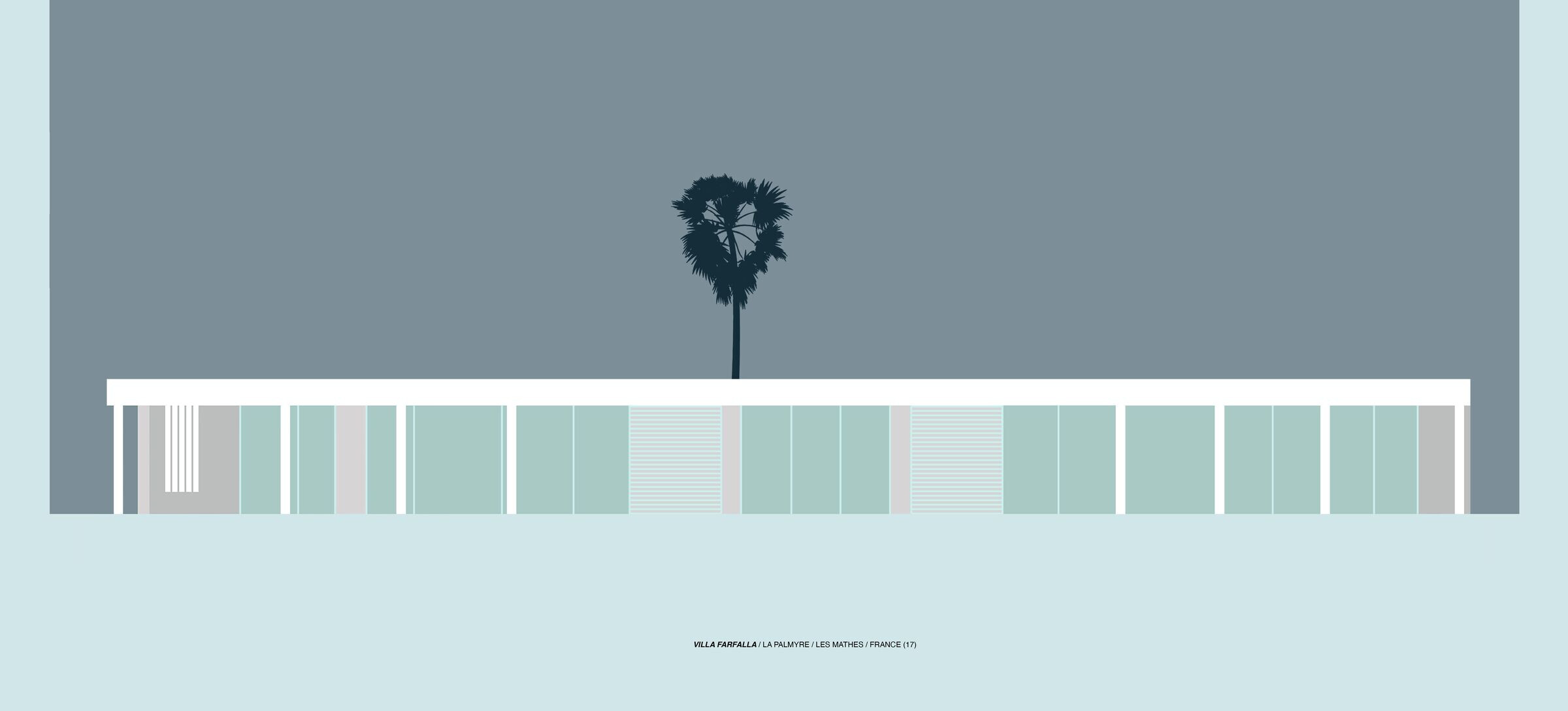 Materials Used:
Facade cladding: concrete
Flooring: artisanal terrazzo
Doors: TECHNAL firm
Windows: TECHNAL firm
Roofing: concrete
Interior lighting: ERCO
Interior furniture: FOCUSHanging chimney