Villa Petra is the product of an ambitious renovation of a featureless building set on a sloping terrain in Carvoeiro, Algarve.
Since the existing structure couldn't be altered, the Studio designed new levels to harmonise the building with the site topography, creating movement and separating the day and night areas.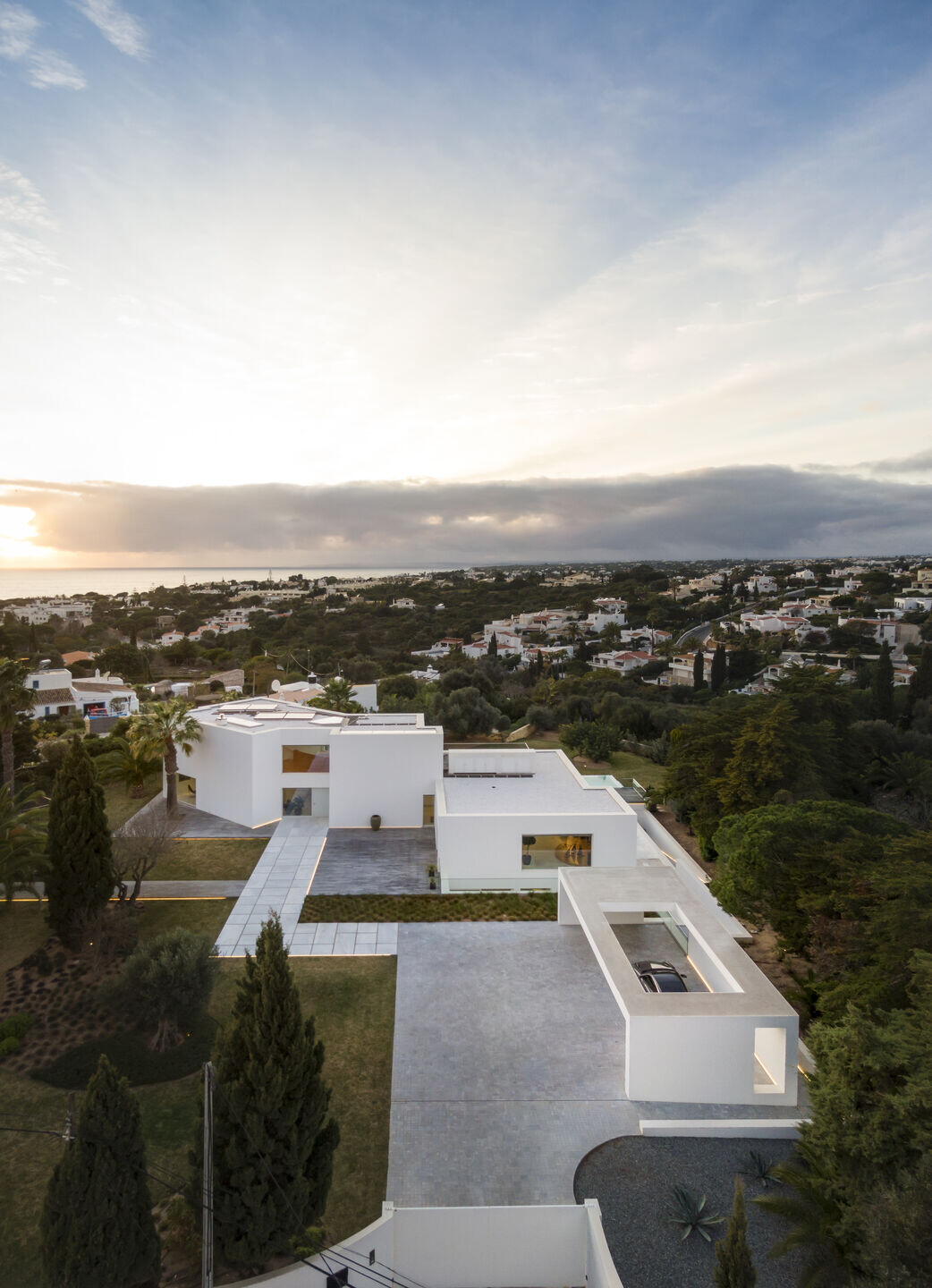 On three levels, the house features a ground level entirely dedicated to the living area, perfect for hosting guests and having parties thanks to its connection with the outdoor swimming pool area, and upper and lower floors where the bedrooms are situated.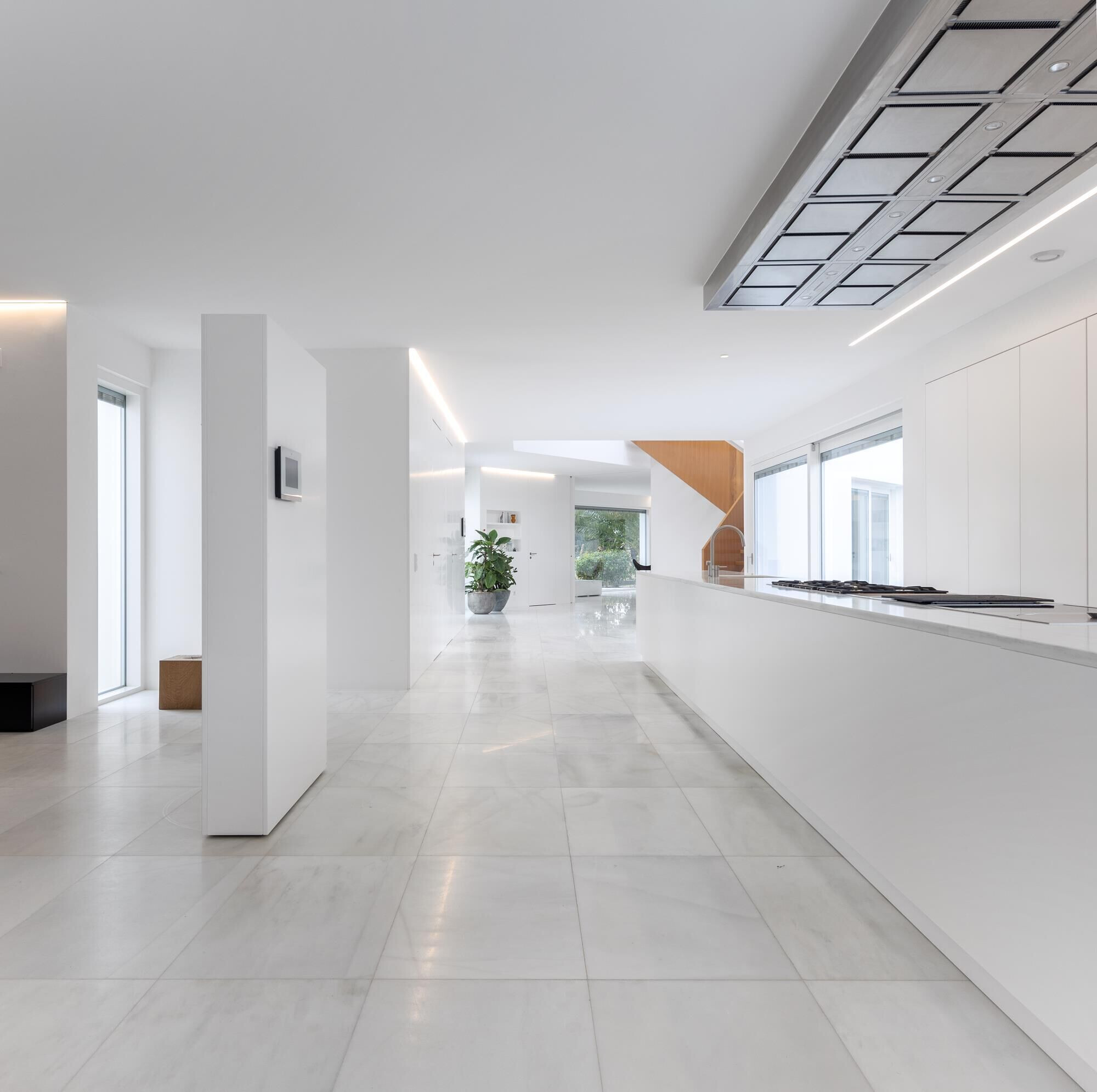 The house has been dressed in Macael white marble, wrapped in a garment of preciousness and discrete contemporary luxury. Full-length windows have been added to this 600 m² house to increase the flow of light and to maximise the view of the incredible settings.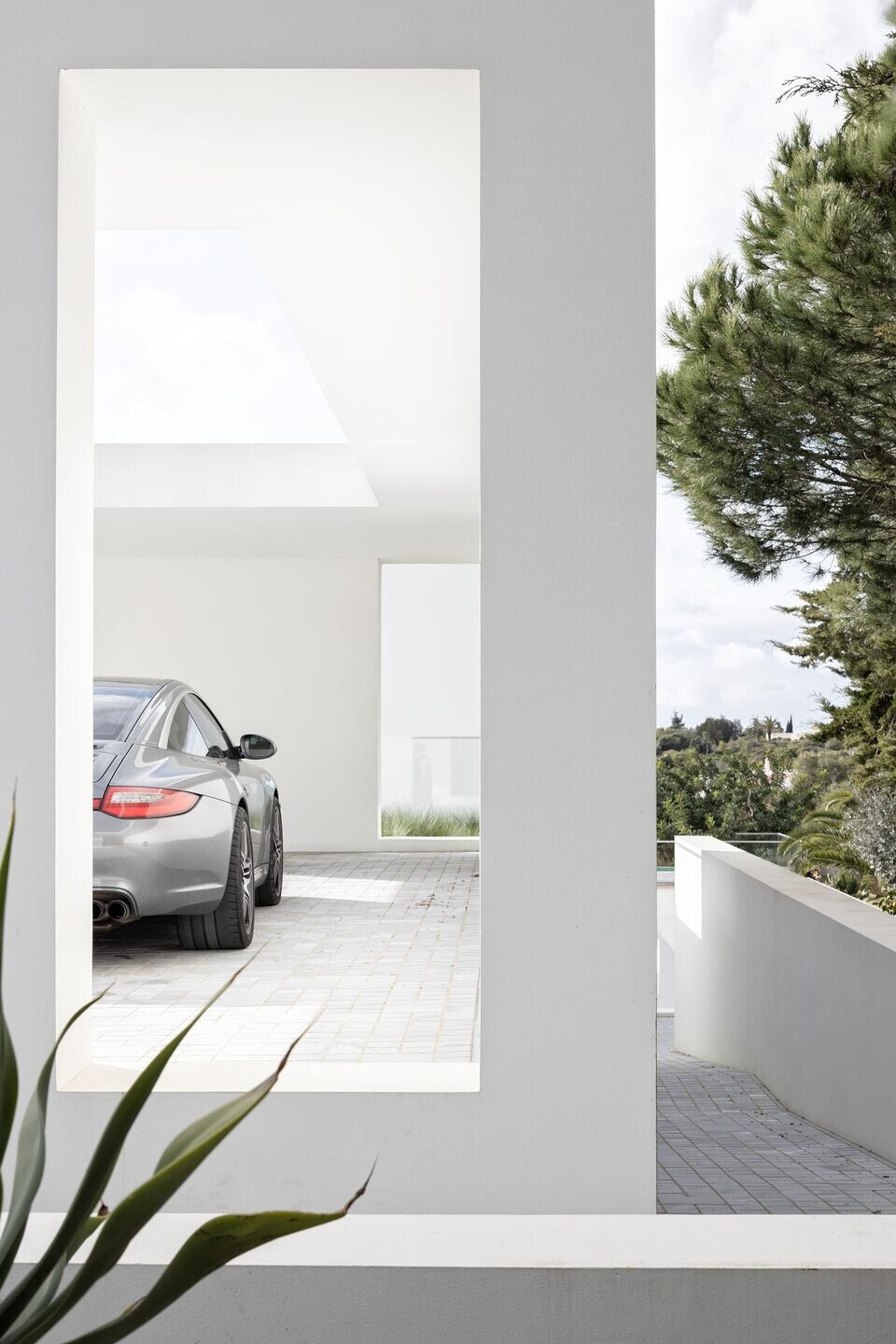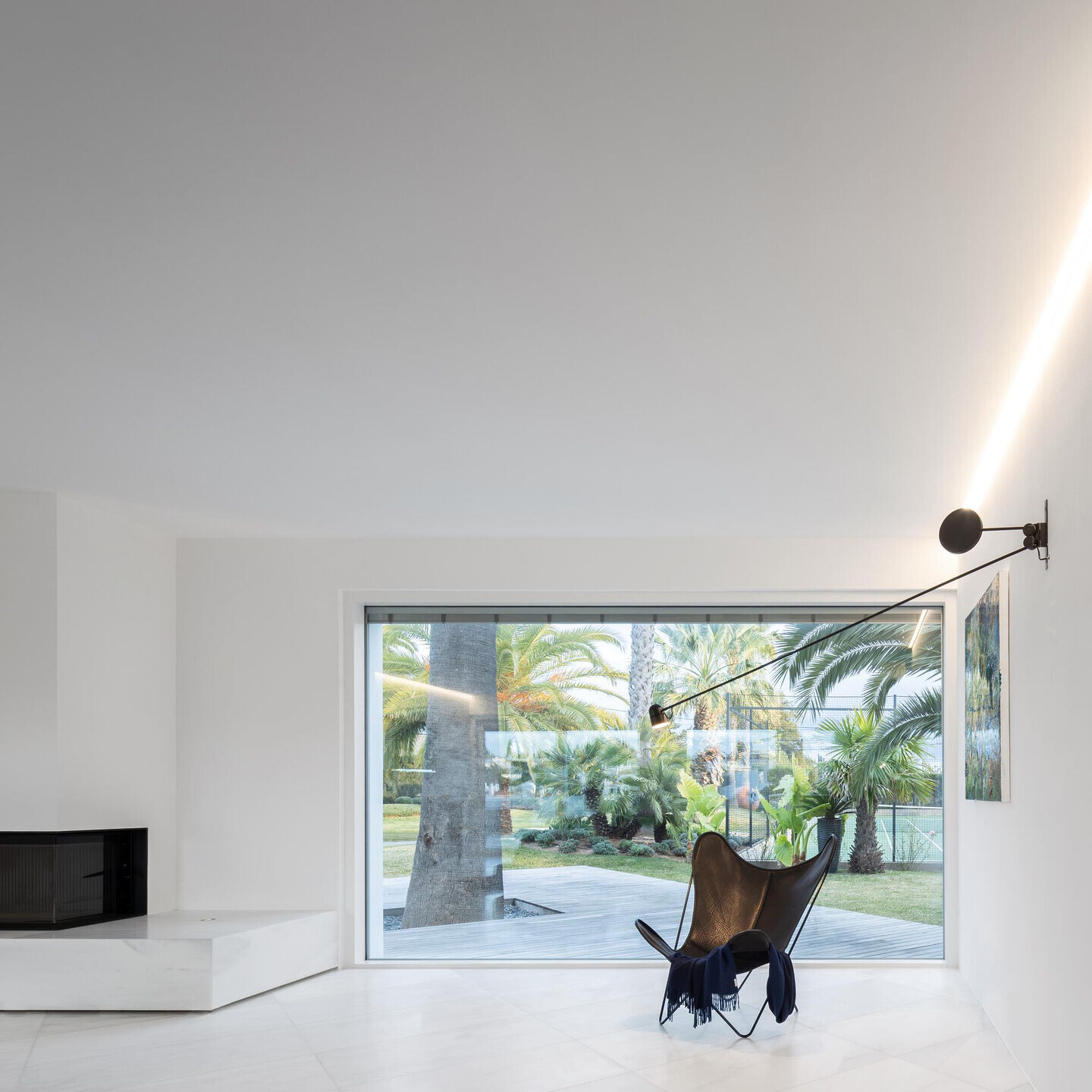 The surrounding tropical garden, shelters this abode from prying eyes and guarantees absolute privacy, creating a feeling of exclusive isolation while dominating the landscape from its elevated position.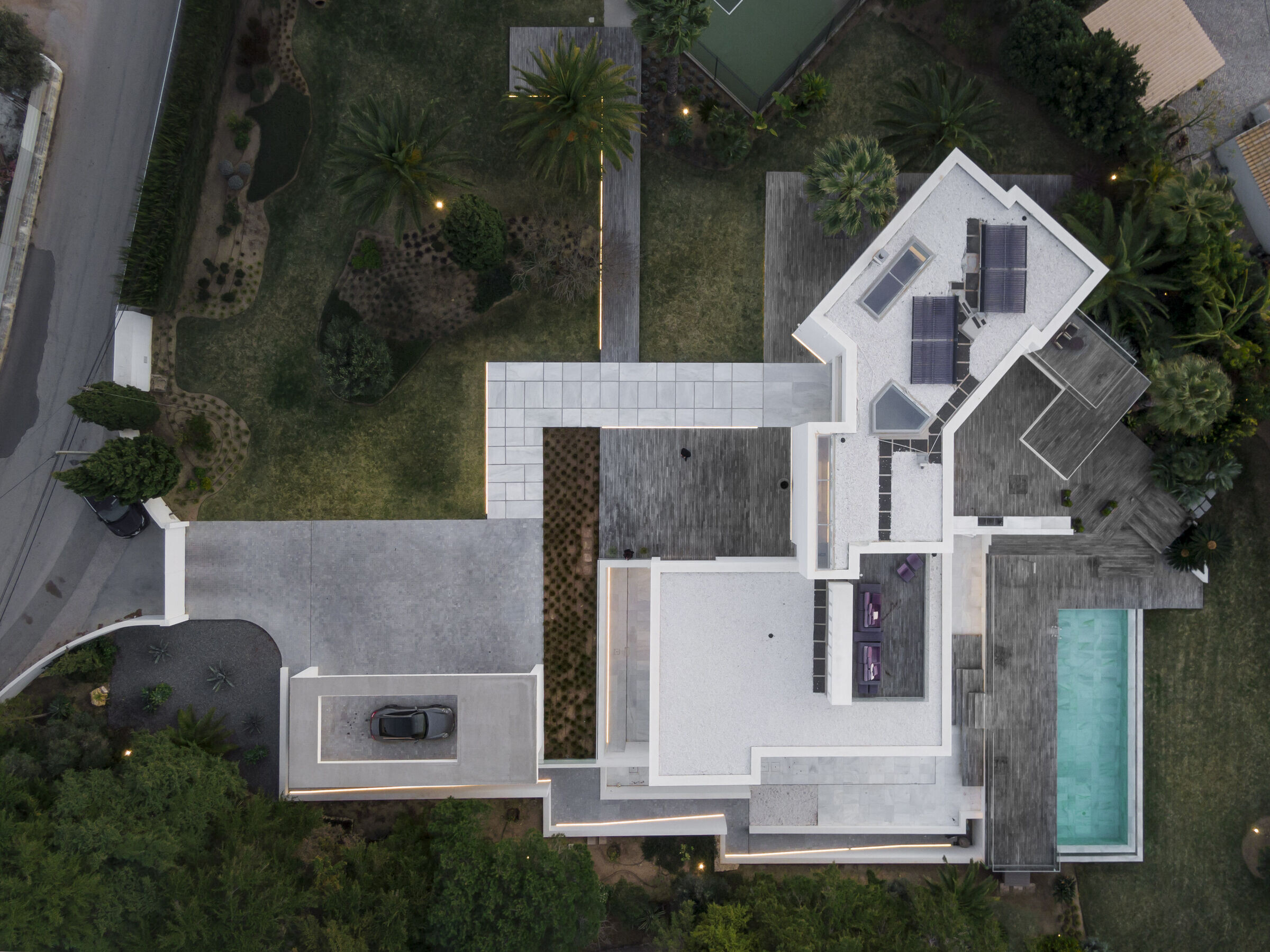 The polyhedric garden plays a key role in the house, with a path leading the way and a series of terraces designed to facilitate the external wonders and jump from the tropics to the Mediterranean in a blink of an eye.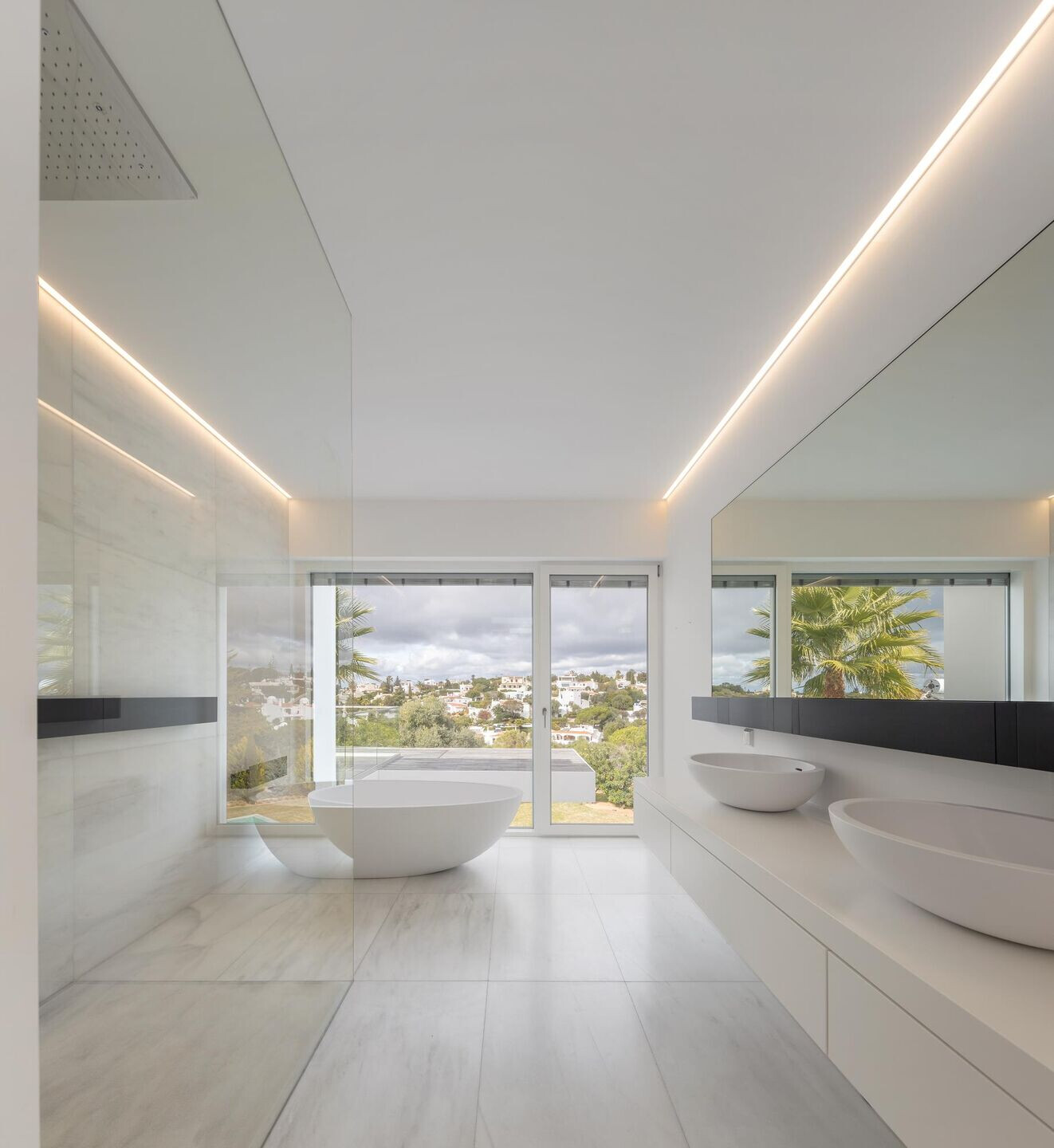 The interiors are characterised by the fluidity of the living spaces and the movement created by the timber staircases, the real statement features of this property, together with the high windows and the skylights that create an enticing interplay between indoor and outdoor.
The design is minimal, but the character is added by the timber features that paint the room with their accent of colour and their tridimensionality.
In a few words, traditional architecture was kept but masterly translated into a contemporary gem.