A mid-century garage in Copenhagen turns cultural catalyst for Vipp
Vipp Garage in Copenhagen's Islands Brygge area is the newest member in Vipp's portfolio of design experiences which has been growing steadily for the past seven years and now counts five hotel destinations and a supper club in addition to Vipp Garage. Architects Frank Maali & Gemma Lalanda have transformed the mid-century garage into a new cultural destination for Vipp.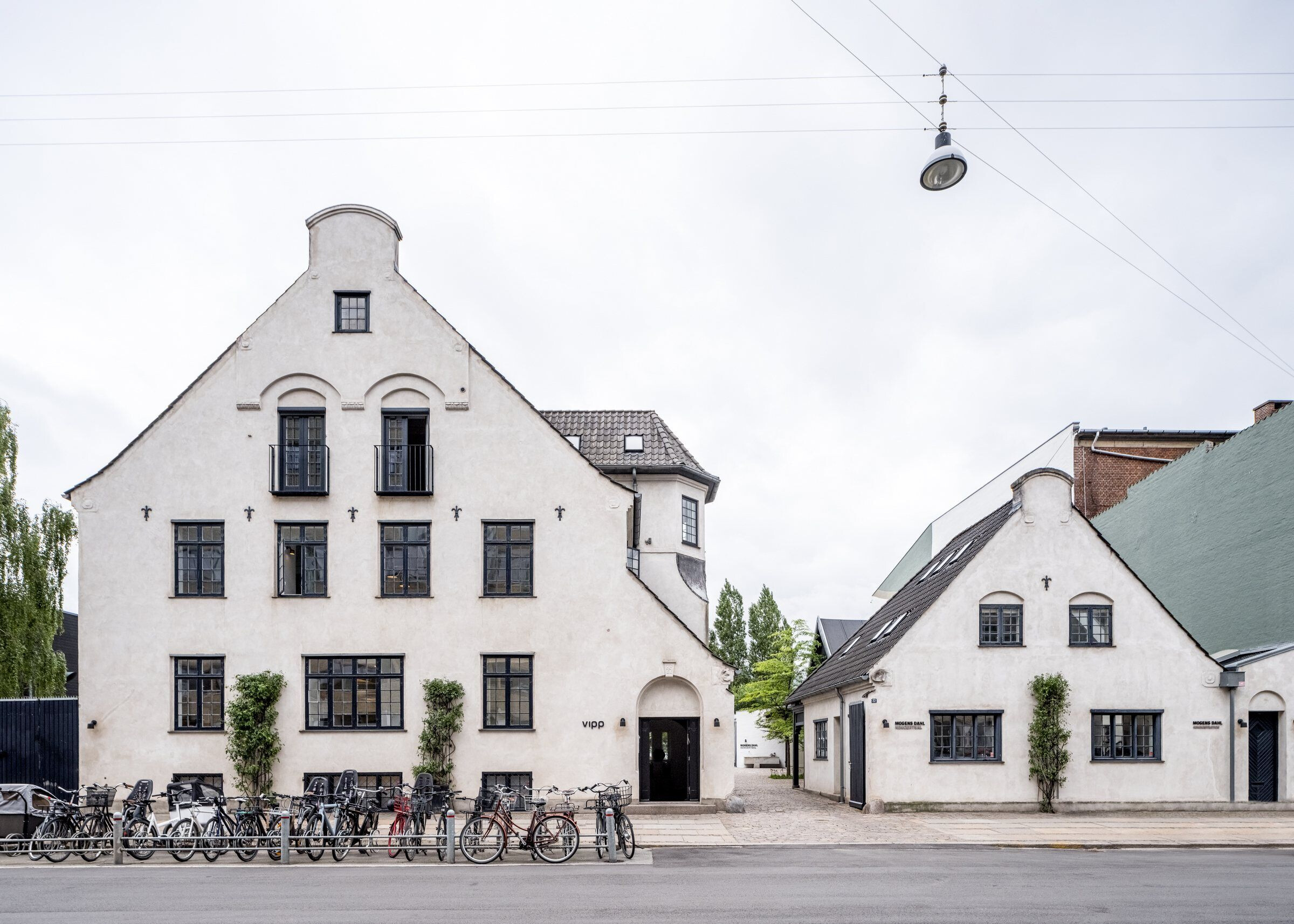 Located in the courtyard at the Vipp headquarters on Islands Brygge in Copenhagen, Vipp Garage is a new cultural hub that can be adapted into accommodating different public events such as concerts, talks, art exhibitions, and supper clubs.
When asked why a design brand with expertise in making kitchens and furniture is interested in tapping into the experience economy, Vipp CEO and third generation owner, Kasper Egelund, explains that it is an analogue response to a digital world and a wish to move Vipp closer into the fields of design, architecture, art, food, and music, and embedding a social side into the brand DNA:
"We make physical products and believe that they have to be experienced. What better way to do it than to create the spaces and settings ourselves to really enhance the experience of our designs."
A transformation born out of an existing patchwork
The former auto garage from the 1950s has been two years in the making, thought out and executed by architects Frank Maali and Gemma Lalanda. The location of Islands Brygge, an old working-class neighbourhood with a 'patchwork' of industrial buildings served as a source of inspiration for the architects:
"The result is a playful, new structure of stacked blocks that pop up and vary in scale – like bursting buds on a tree that frame the inside of the garage with its 4.5 m high vaulted brick ceiling and "pulpit" staircase that add a sacral feeling to the space", explains Frank Maali.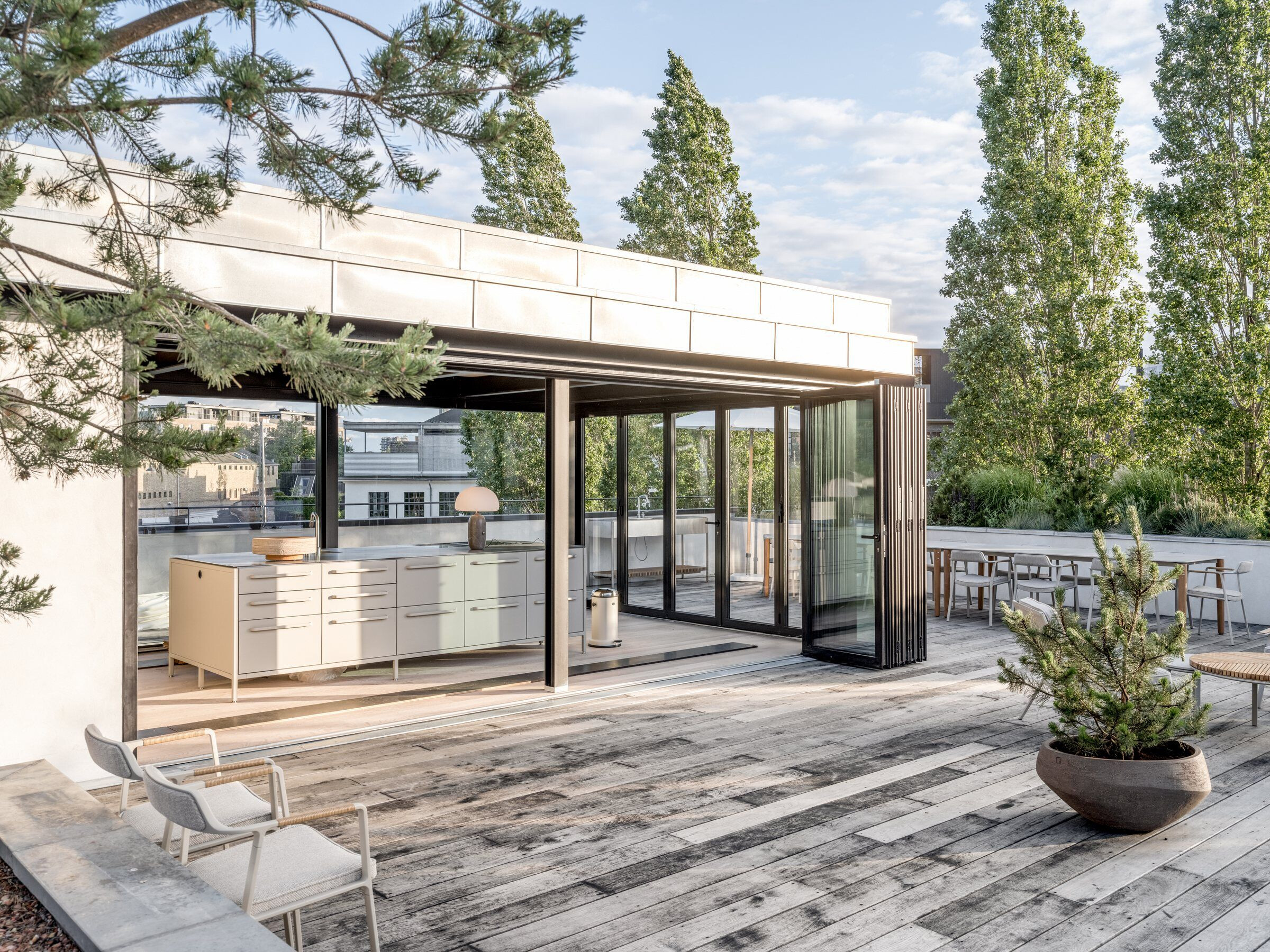 The brick ceiling by Randers Tegl is a homage to Holger Nielsen, who founded Vipp in 1939 in the city of Randers. The floors are made of polished, black concrete pebbles, and walls are clad in patinated dark steel plates. Meanwhile, a courtyard was cut through the existing structure to bring daylight deep into the interior. A cherry on top – almost literally – is the rooftop terrace with a little "greenhouse" boasting a Vipp kitchen with views to Copenhagen's skyline and harbour.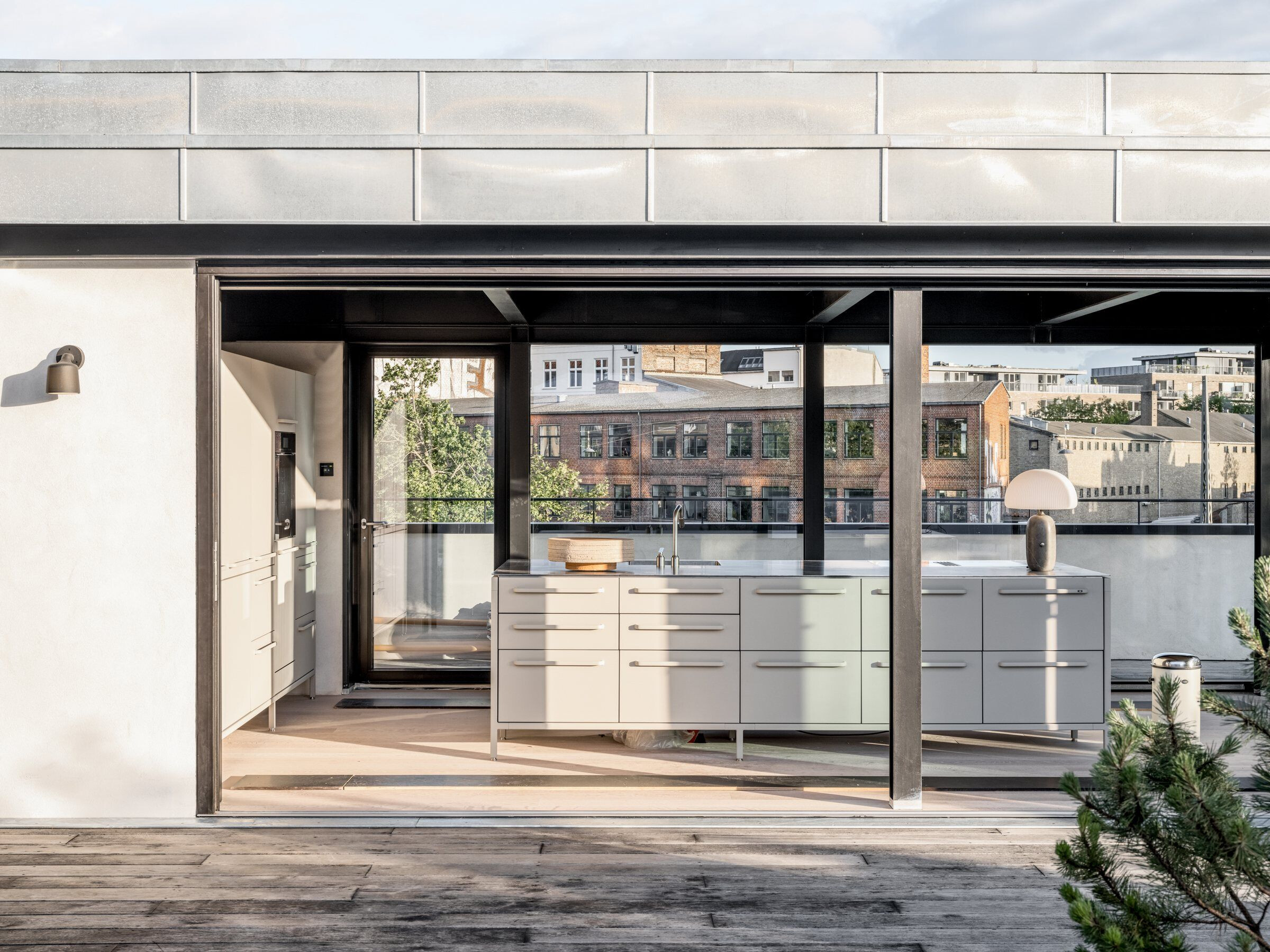 Vipp Garage opens with an art installation reimagining the artful dining table curated by interior designer, Julie Cloos Mølsgaard with help from concrete masters Pettersen & Hein and glass artist Alexander Kirkeby. With 24 custom Vipp chairs around the five meters wide-ranging round table, Vipp celebrated the Danish 3daysofdesign festival with an intimate supper club with renowned chef Christian Puglisi steering the Vipp kitchen.
"The irony is not lost on us. Vipp was founded in my grandfather's metal workshop. And now we open a garage," says Kasper Egelund, Vipp CEO.