Right across the bridge from the Copenhagen city centre, the area of Islands Brygge stretches along the Copenhagen canal. Here, Vipp has opened its 5th one-room-hotel in a Bauhaus inspired building from the 1930s.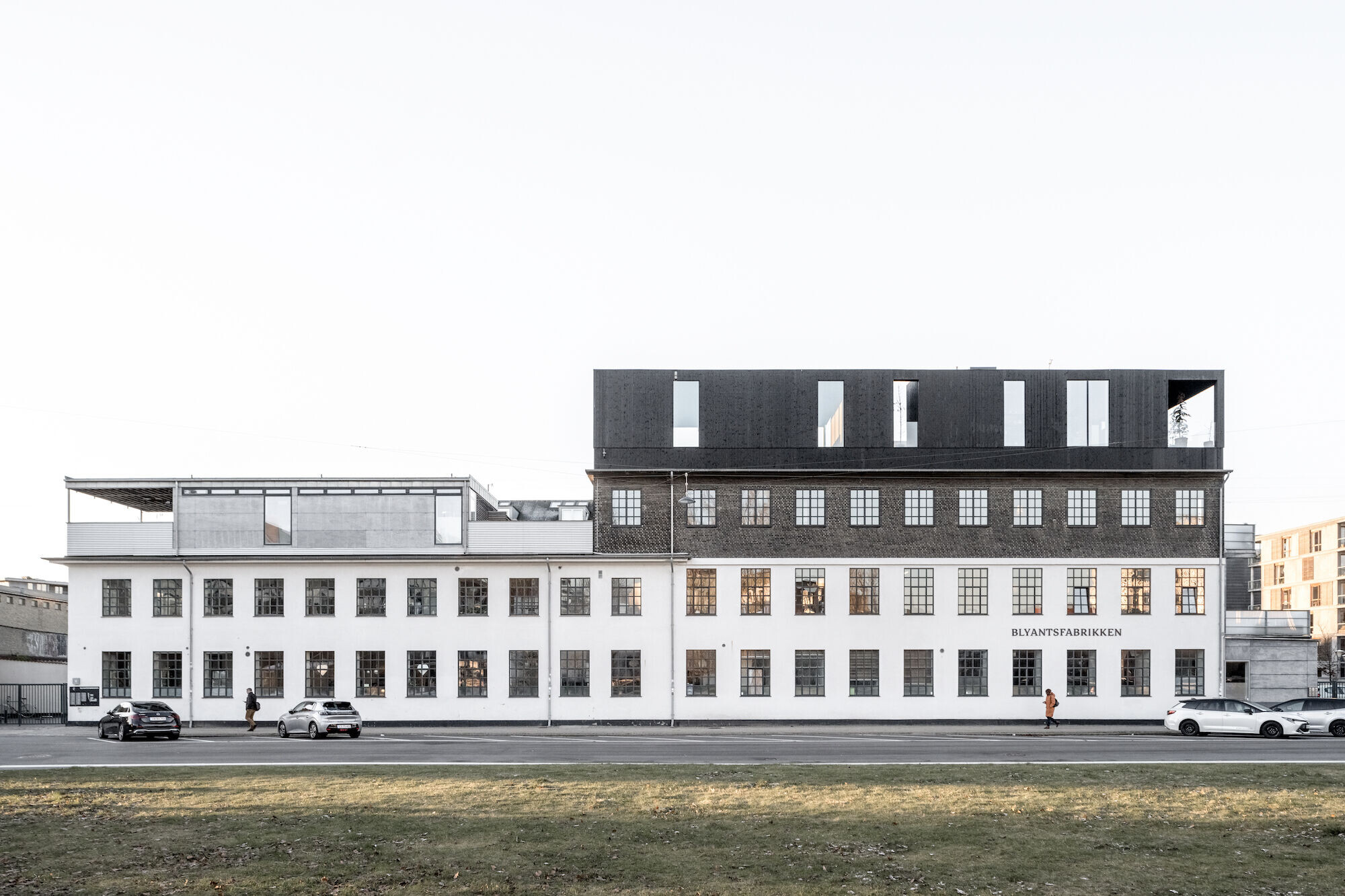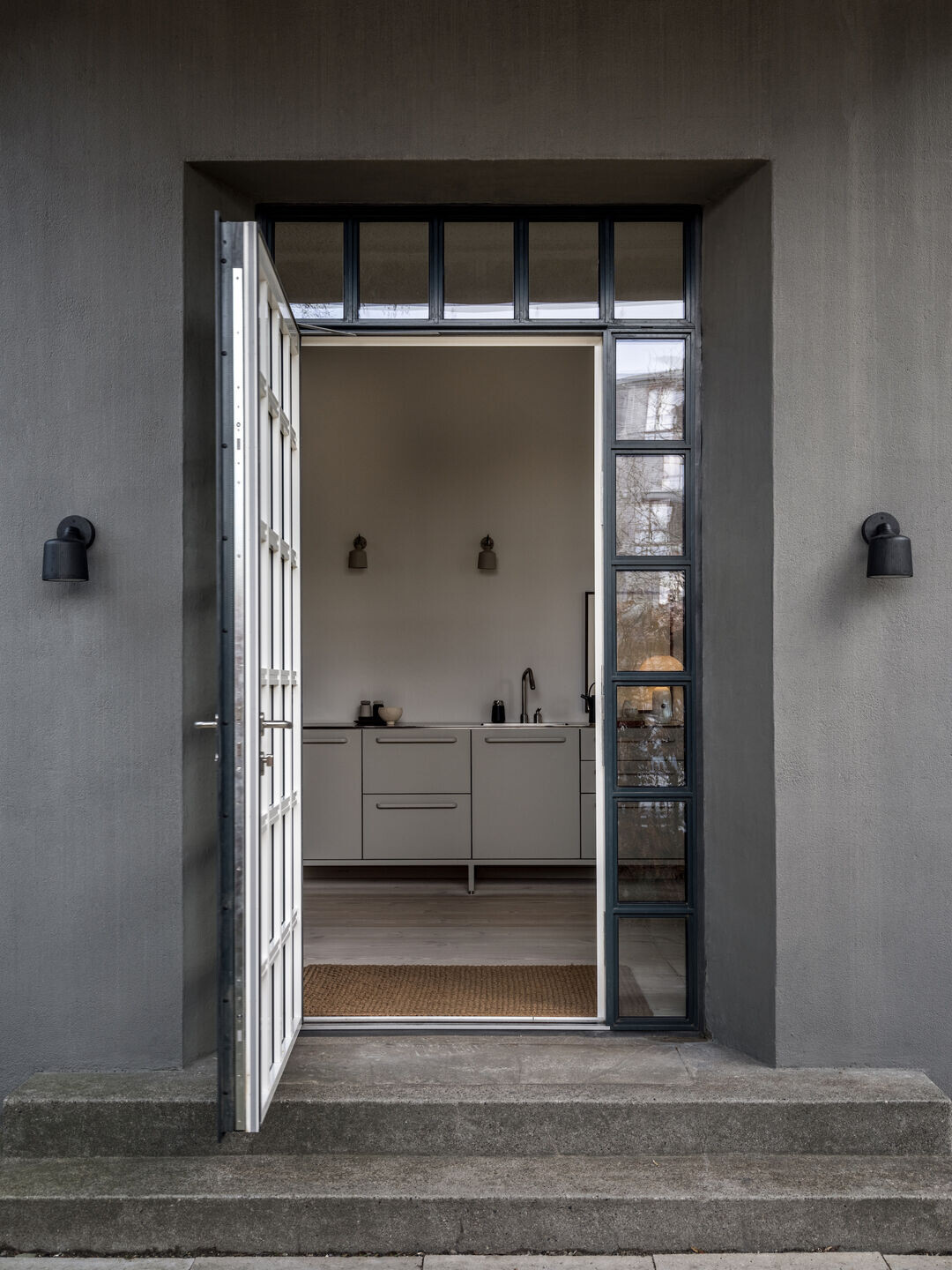 Nestled in a sunlit corner of the courtyard of the pencil factory lies a 90m2 apartment on the ground floor. The space has been through a one-year renovation by interior designer, Julie Cloos Mølsgaard, who has turned the open space kitchen and dining area, the double bedroom and the bathroom into a tactile treatment that is ready to accommodate design-conscious visitors.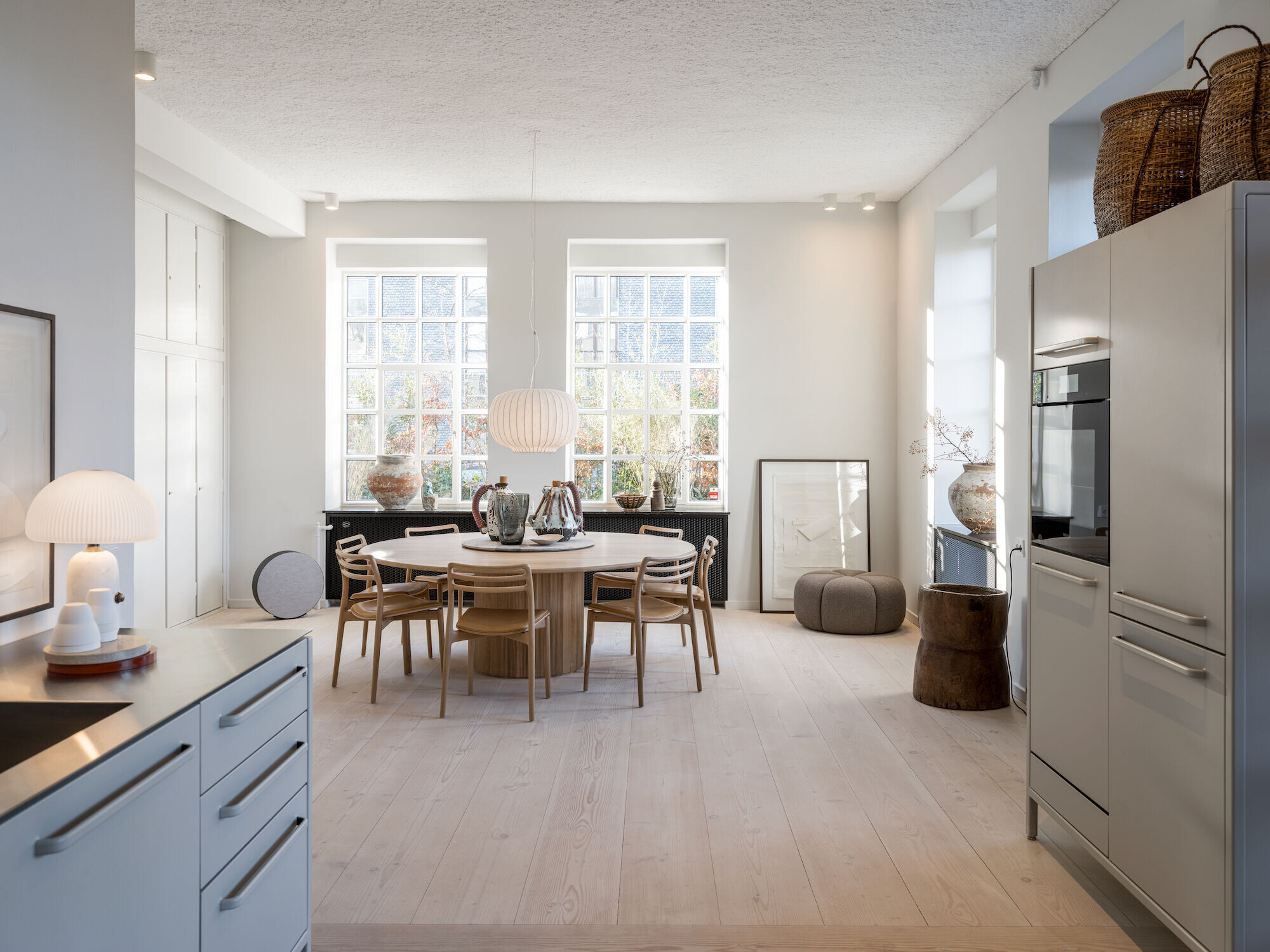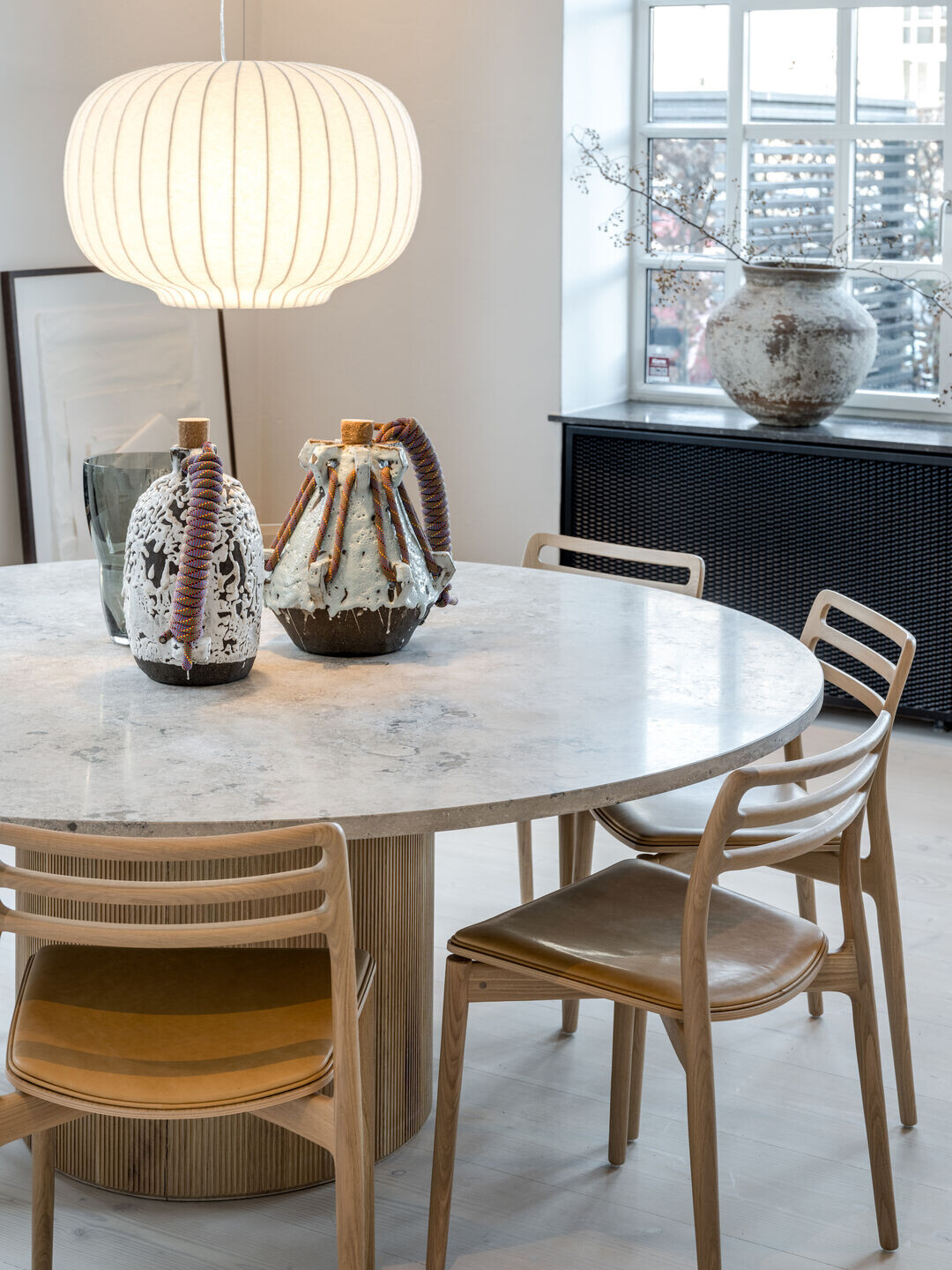 Playing with a palette of curated natural shades that range from beige to warm grey, the space promotes a warmth that is reflected in the floor-to ceiling curtains by Kvadrat that covers the factory- style vitrines as well as the warm grey V1 kitchen from Vipp. The fully equipped kitchen invites for a home-cooked meal to be enjoyed by the round Vipp Cabin table in solid oak and Jura stone.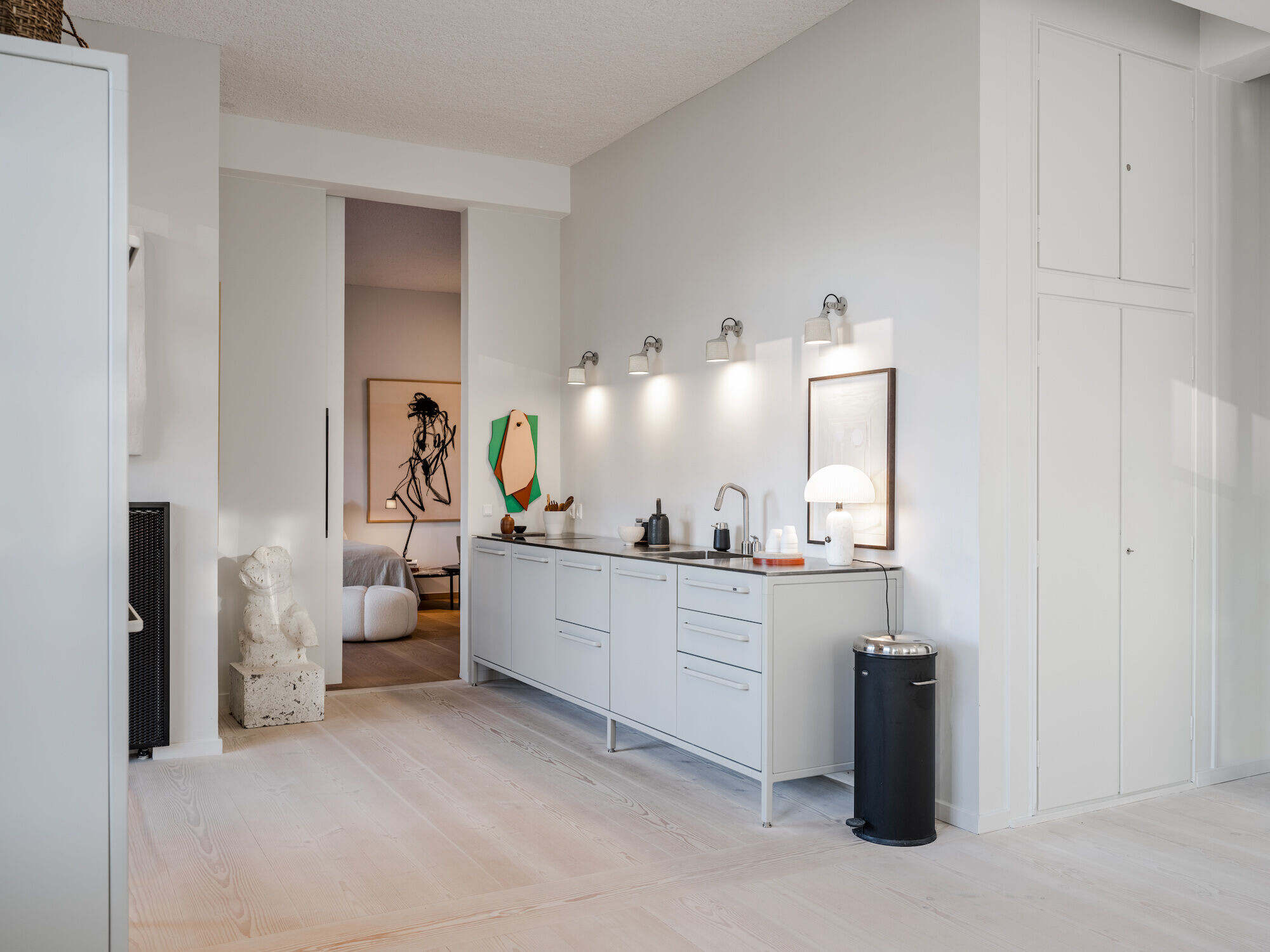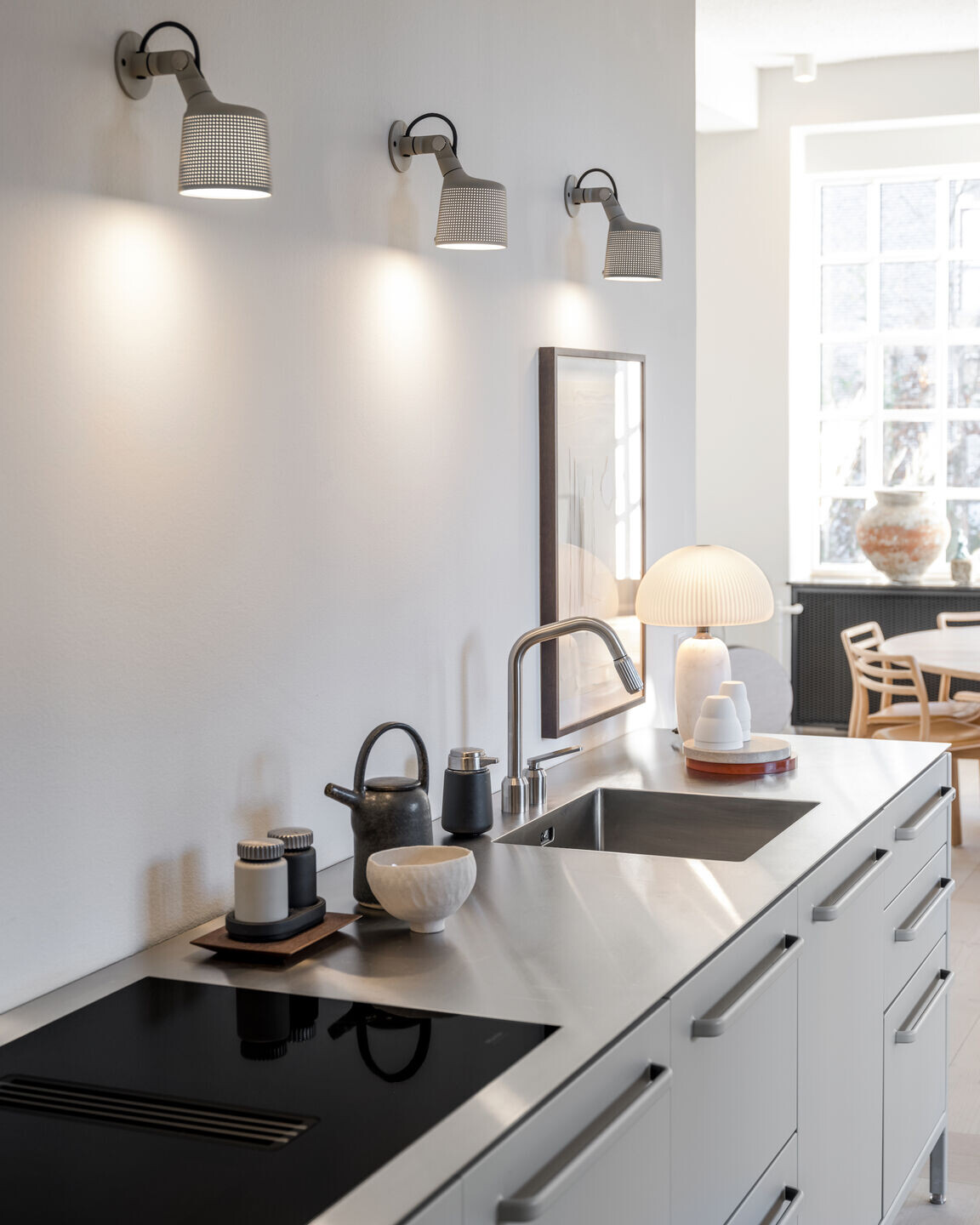 From the factory's very beginning, wood has been a recurring theme. The former factory used to be the home of Viking, manufacturer of the Danish iconic yellow school pencils, and for a period it functioned as wooden flooring specialist Dinesen's showroom. The existing solid wooden flooring is a proof of this including the bedroom where HeartOak planks lies in extraordinary dimensions with their natural cracks that are preserved and locked with butterfly joints of oak.
"Vipp Pencil Case is not your average hotel room. More like a studio or atelier it elicits an artistic ambience and holds a rare quietude in the heart of the Danish capital", says Julie Cloos Mølsgaard.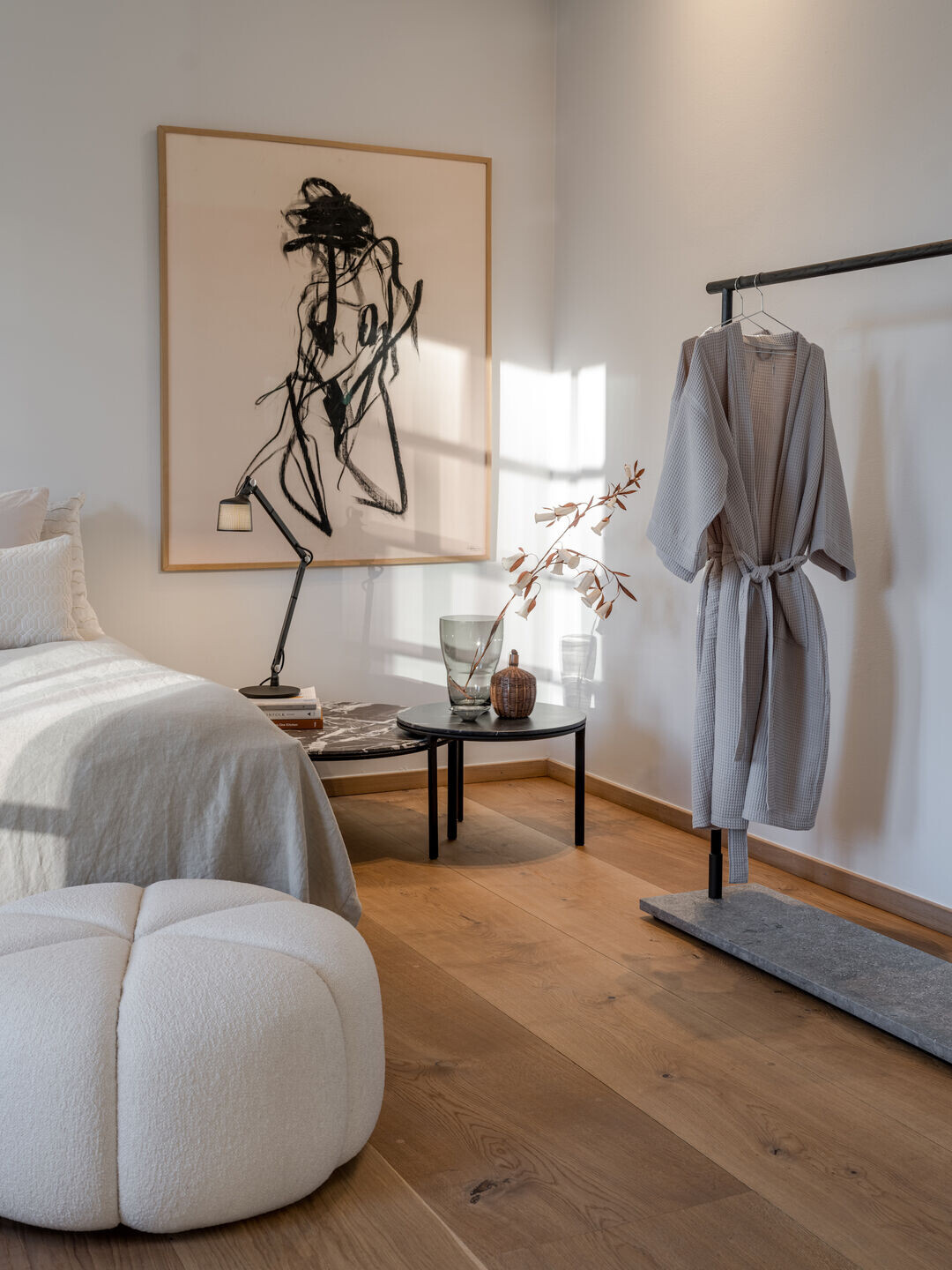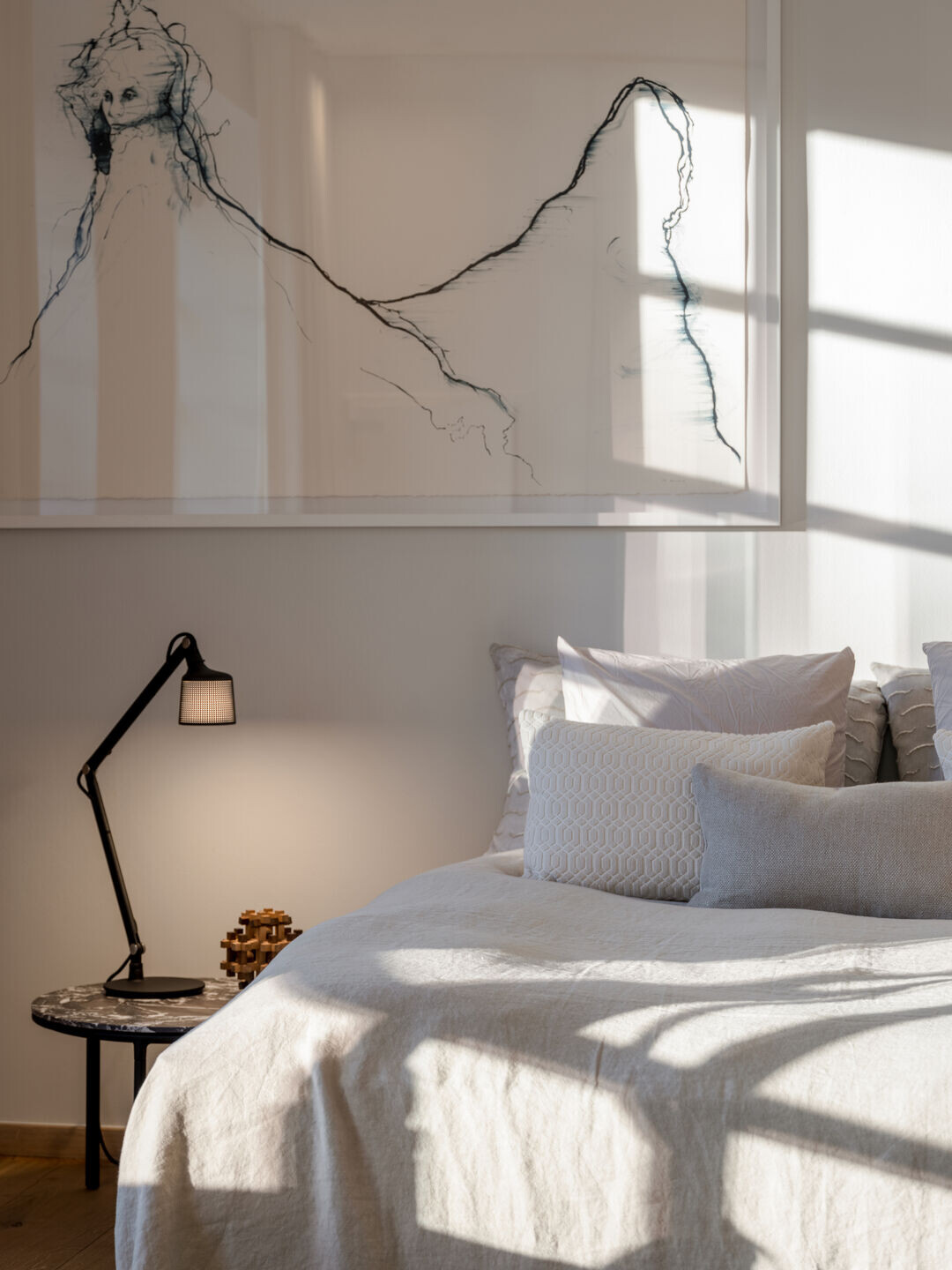 An eclectic array of art pieces is mixed with furniture from Vipp's furniture collection and invites guests to have a comfortable moment and quiet reflection while enjoying the art. A Viking pencil allows for a moment of creativity and if not pleased with the outcome, the Vipp bin stands ready to dispose it.
"Both the Viking pencil and the Vipp pedal bin represent two time-tested icons of Danish design. Two tools that have existed in almost a century without altering their original design," says Jette Egelund, 2nd generation Vipp-owner.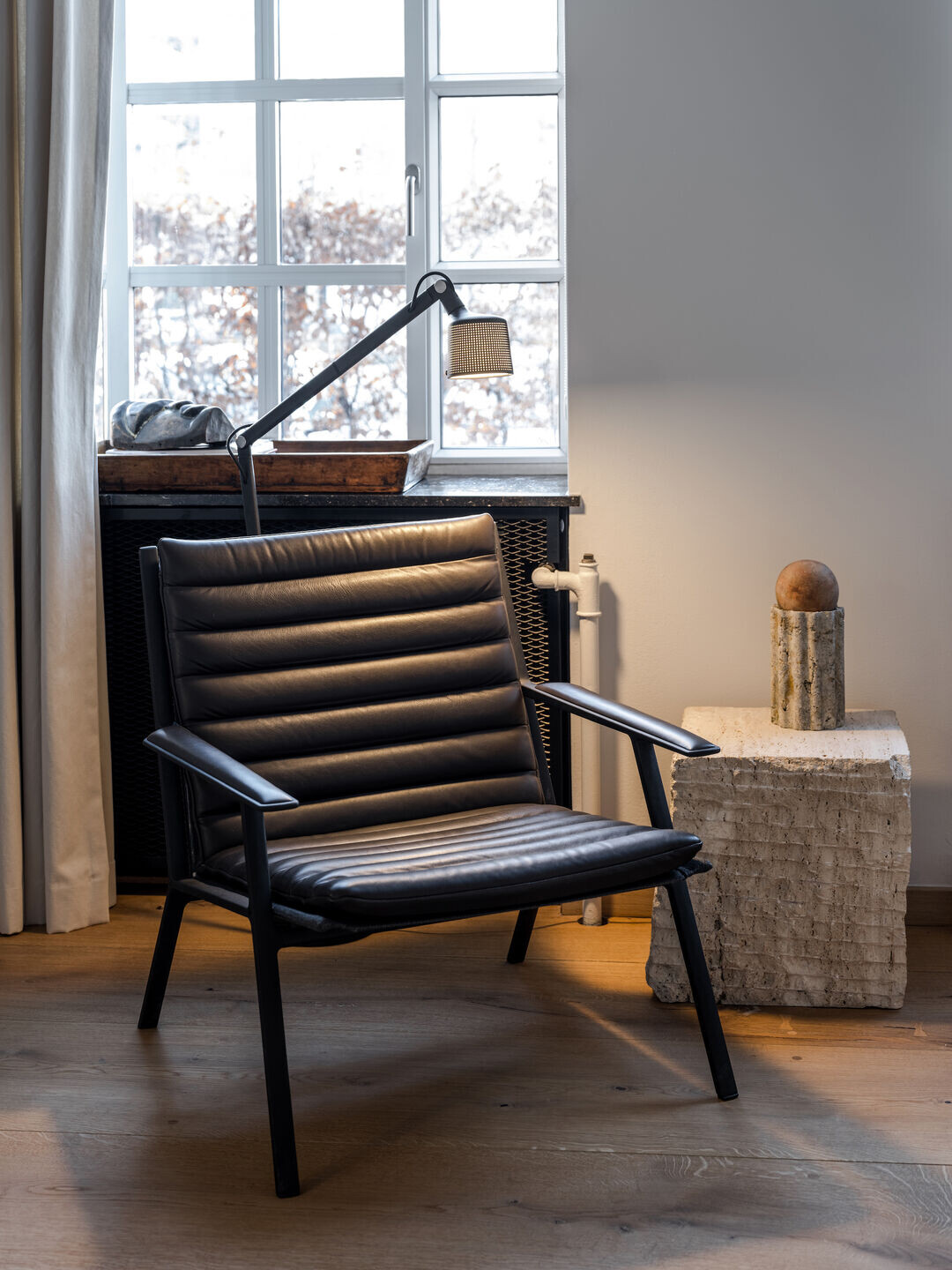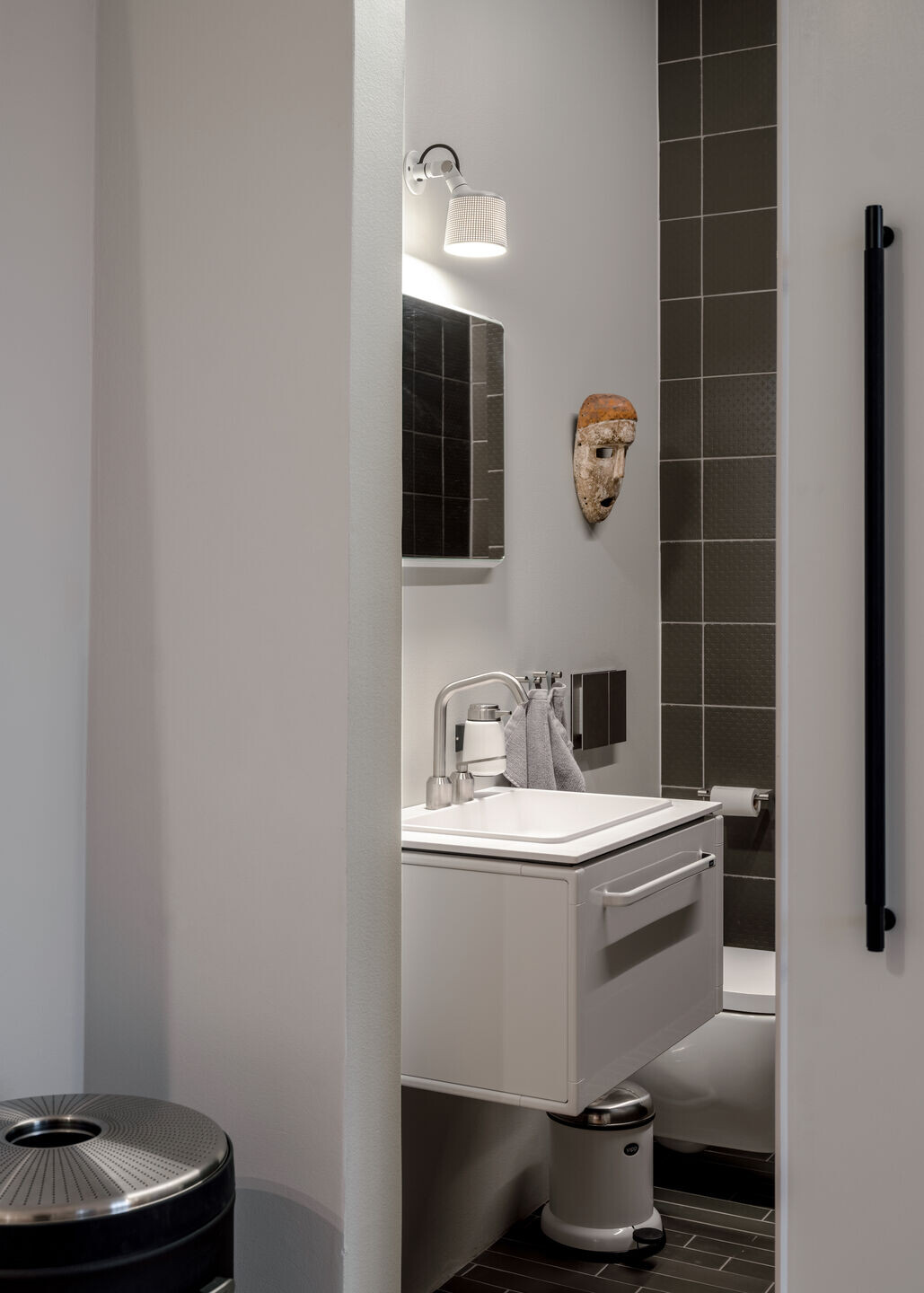 Team:
Project by Vipp │ Interior design: Julie Cloos Mølsgaard │ Photos: Rasmus Hjortshøj │ Art pieces: Cathrine Raben Davidsen, Cecilie Vår Norsahl, Thomas Juul-Jensen, Karl Monies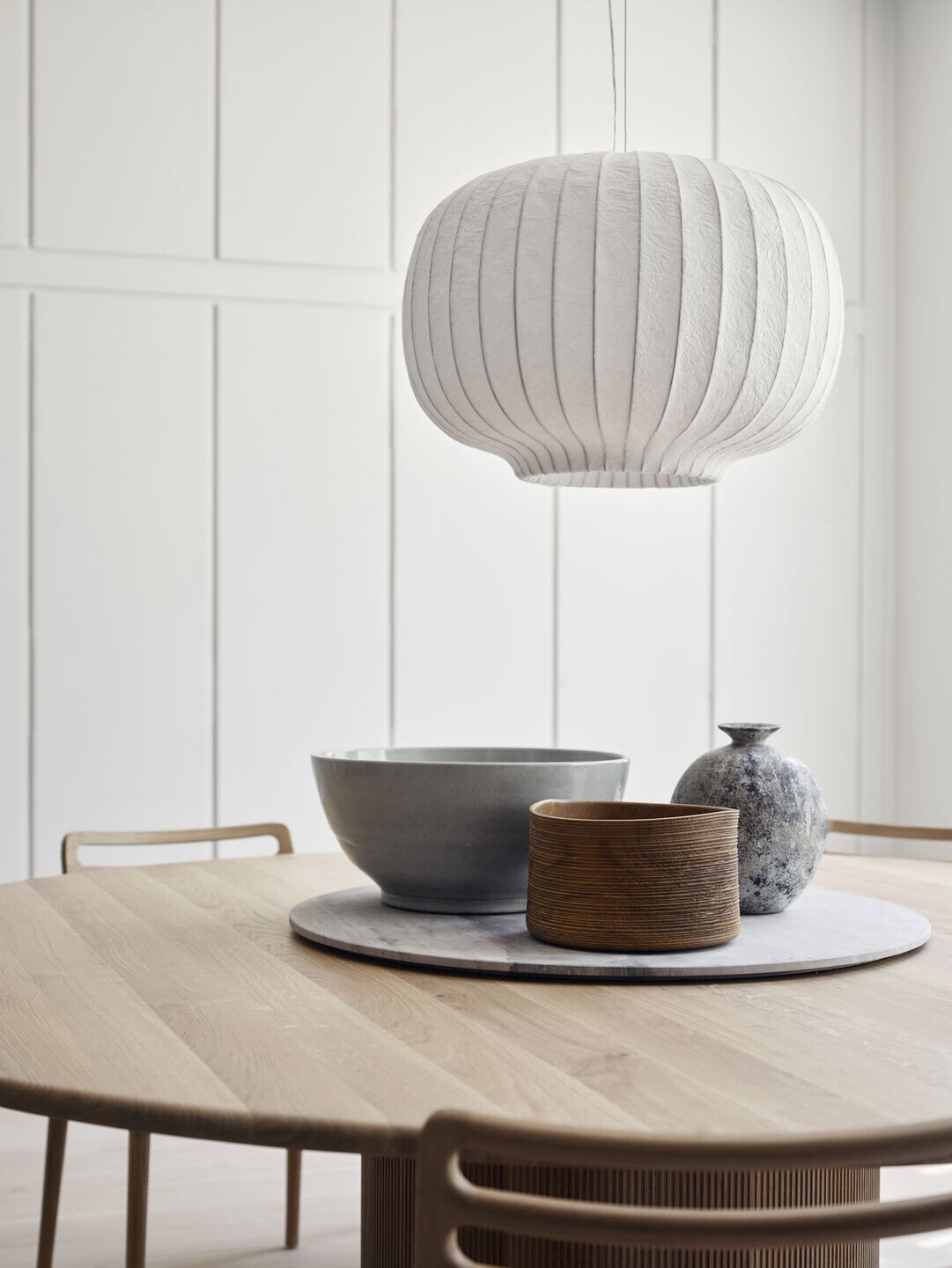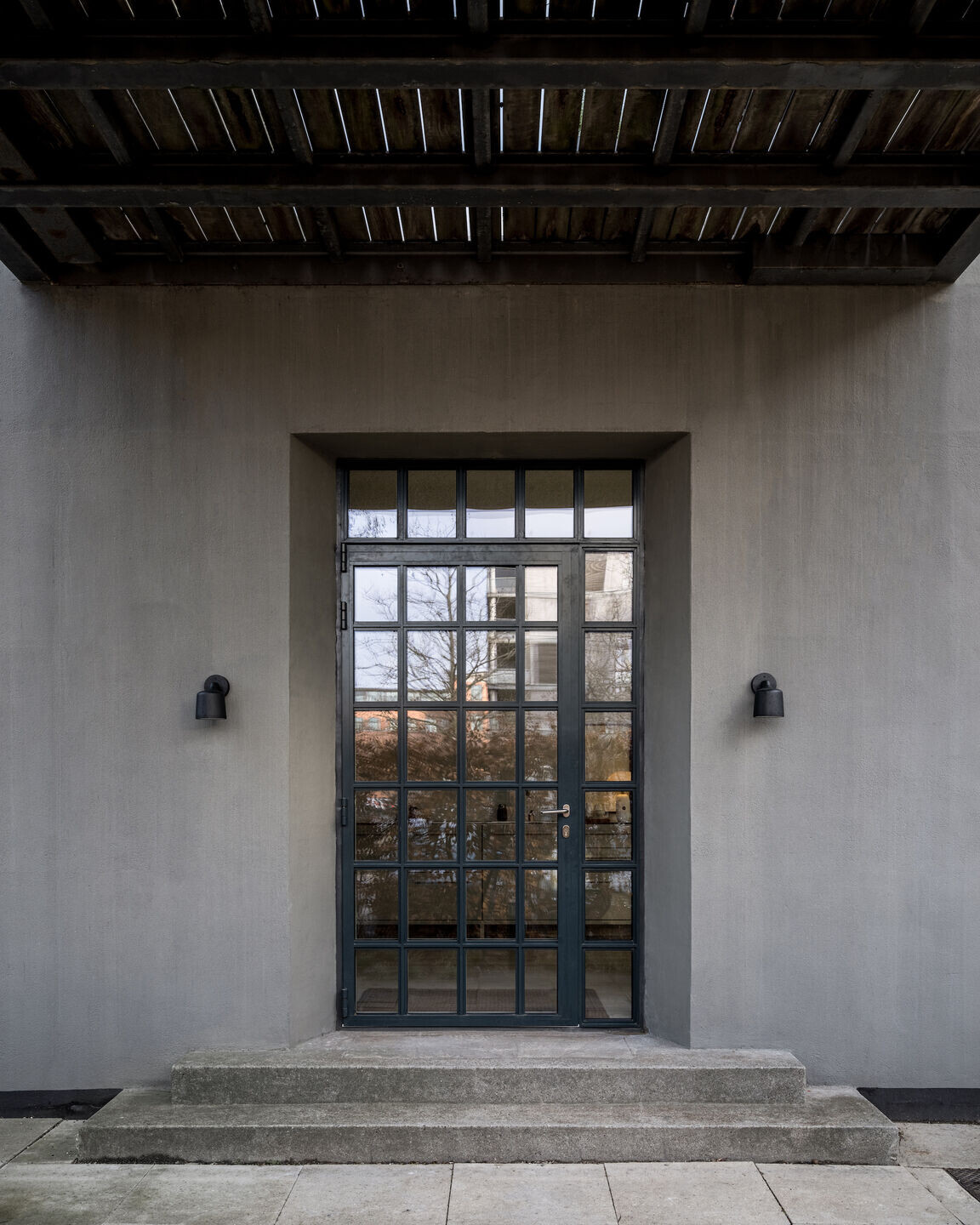 Materials Used:
Beds: Auping │ Curtains: Kvadrat │ Floor: Dinesen │ Audio: B&O │ Tiles: Made A Mano │ Paint: Jotun │ Bathroom: Dornbracht