Located on the top floor of a building designed in the '50s during the widening of the city of Palma, the original architectural elements were an important part of the interior design. The concrete structure is characteristic of the buildings of the period, and the facade with holes that flood the interior spaces with natural light were key to the project. As for the aesthetics, the owner's request was also clear: bring Milan to the Mediterranean.
The layout is divided into day and night areas. From the living room, a visual connection is established with the library, dining room and kitchen. This creates a sense of openness in which all the spaces are interconnected and with views to the outside.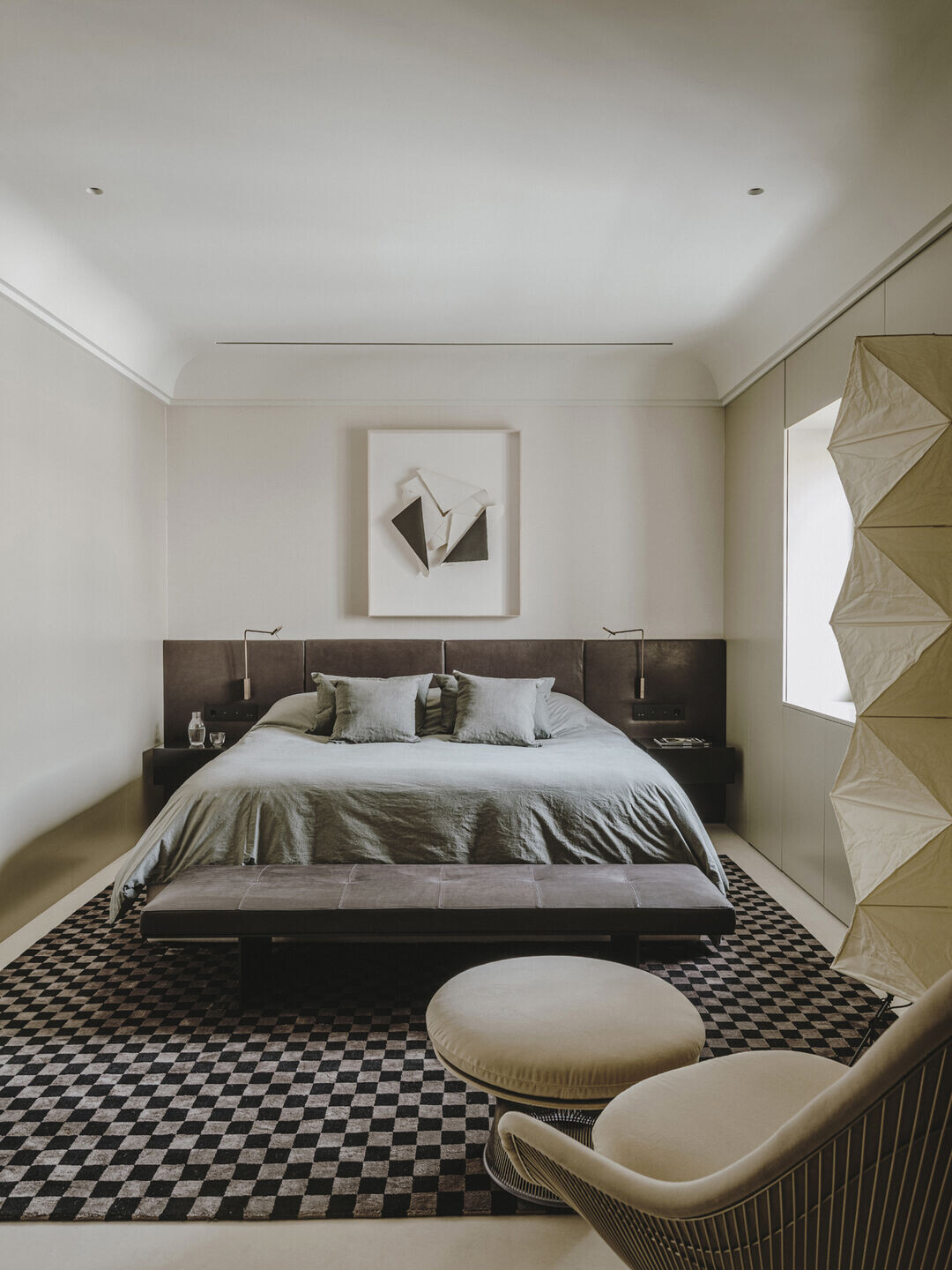 Private units formed by three suites have the master bedroom as the main character, in which the bathroom as the central axis connects the dressing rooms, powder room and bedroom. The separation between the two zones is created by the central core, which houses the most utilitarian areas.
The materials of the apartment are reflected in the colour tones: black, white and gold. These are contrasting colours that, combined with neutral- coloured natural fabrics such as linen, cotton and leather, offer a unique and comfortable sensation. Limestone on the floor, Marquina black marble in the master bathroom, black-stained wood in corridors, kitchen and cupboards, brass in the library and decorative elements are the principal materials that give the project sophistication, timelessness and strength.