We are very proud of this Watermill project for many reasons. It was designed for a
continuing client who has become one of Mark Stumer's best friends. "Working for a friend is always difficult because they expect you to do well, and you can only disappoint if you don't. I think in this particular case, we have totally exceeded our friend's expectations and he is ecstatic with the final results."
This Watermill project is unique because it is a seamless integration of the traditional feel of a typical Hamptons home and the modern aesthetic that Mojo Stumer Associates is known for. Our philosophy is to create contemporary interiors that support our modern architecture.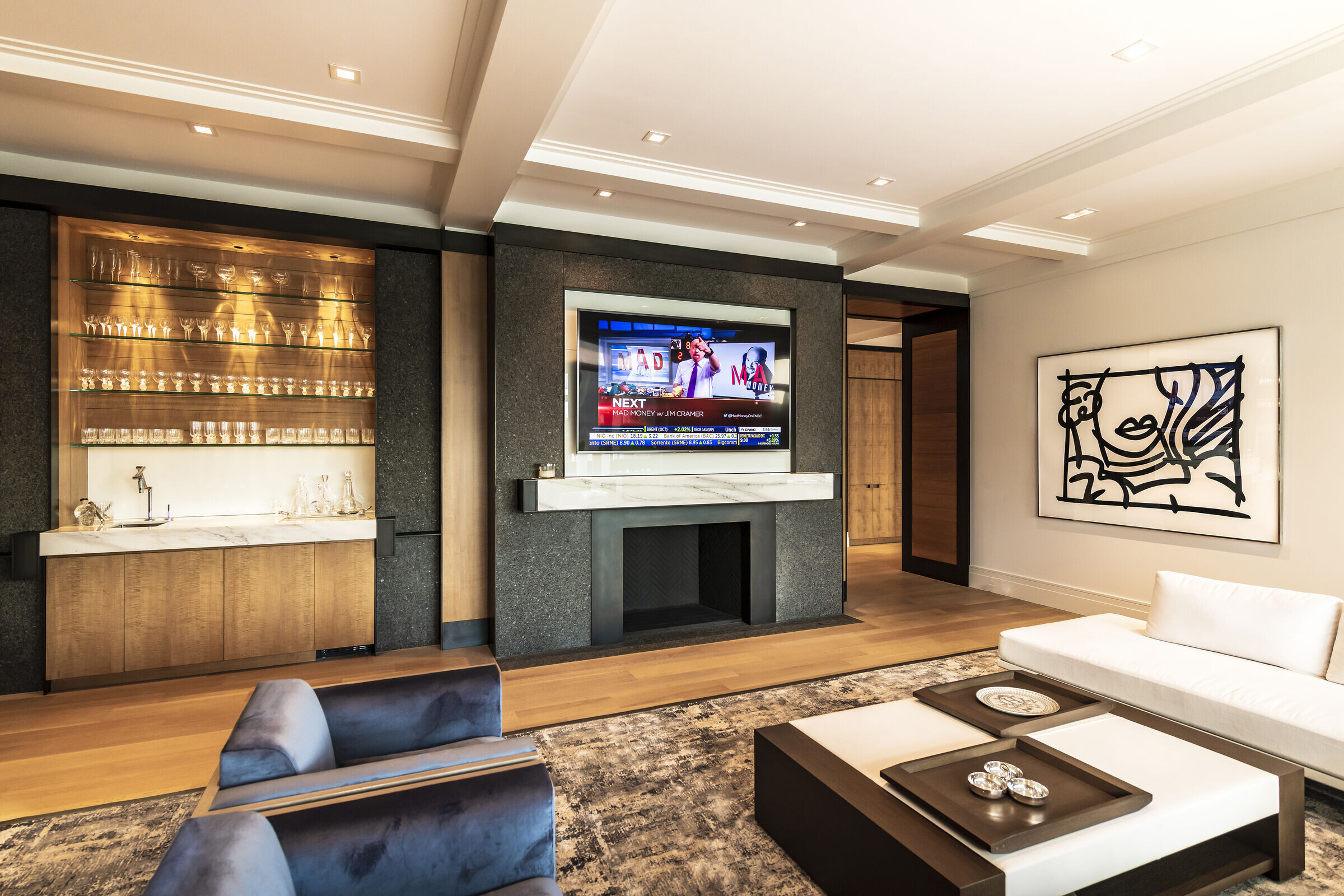 When, as in this case, the architecture is a more traditional style, the interiors must respect that, but we always add our contemporary touch. The magnificent contemporary enfilade is achieved through the fastidious mix of horizontal wood paneling, blackened steel detailing, dark stone slabs, and selected white surfaces. The ceiling uniquely realizes this achievement through its various heights, details, and the liberal use of quarter-cut maple which serves as a reflection of the custom-finished rift white oak floor. Ceilings are very important in our interiors and we use them as a major design element.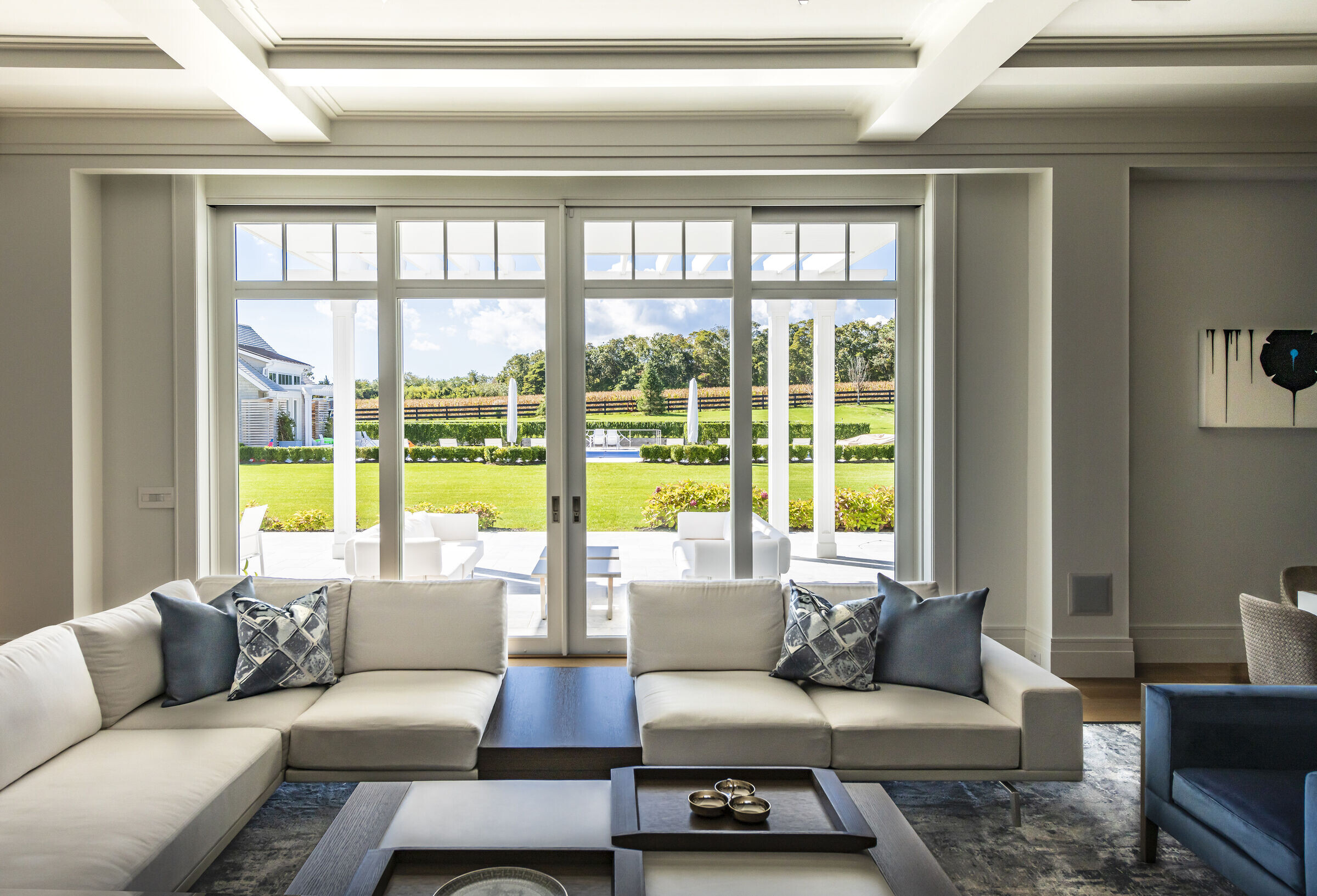 The natural contrast of the architectural features in the home makes it the perfect canvas for some carefully chosen interior items. The bright, abstract area rug in the entranceway softens and balances the space by introducing an element of controlled chaos. The living room continues this theme with a patterned rug and softer palette that introduces grays and blues and picks up on the granite slabs. For a cohesive effect, art and tiny accents of primary colors are used sparingly throughout.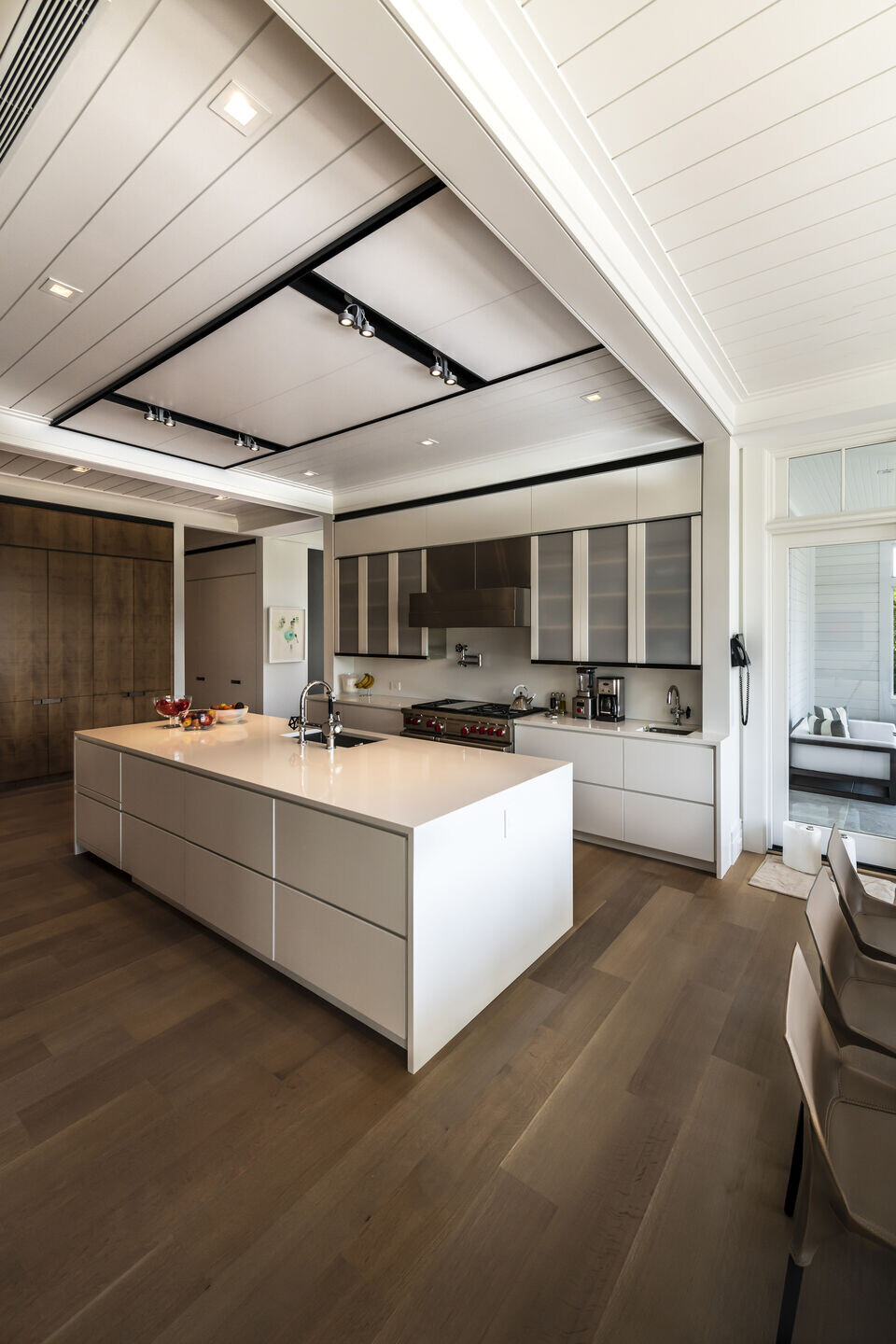 "In the end, this home has become a family haven. It is a great example of how good Architecture and well thought-out complementary interiors can enhance a family's lifestyle and meet all their expectations. As I said, my friend and his family love their new home,"