Academic spaces are iterative environments to test the multiple perspectives brought into a shared forum for debate, cooperation, and problem solving. At a time of extraordinary global and local challenges, these environments play a critical role as contemporary laboratories for new models that encourage democratic ideals attune to the multiplicities of a global community.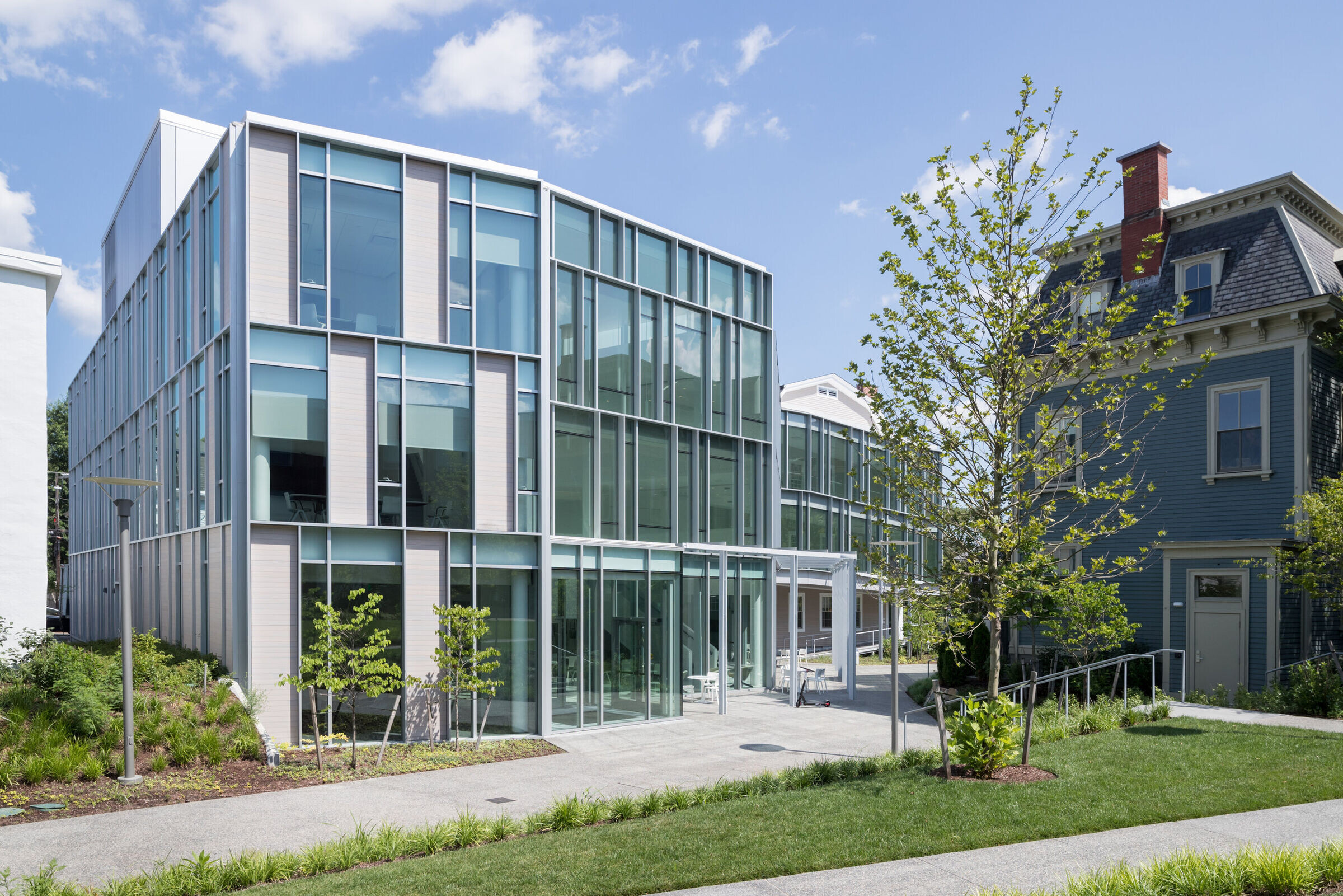 Our design maintains and enhances the site's permeability through visual corridors, porous boundaries, and interconnected networks of landscape elements - uniting and engaging all users. New green space will not only connect the Institute's departments, but also tie it to the campus's extensive network of green spaces.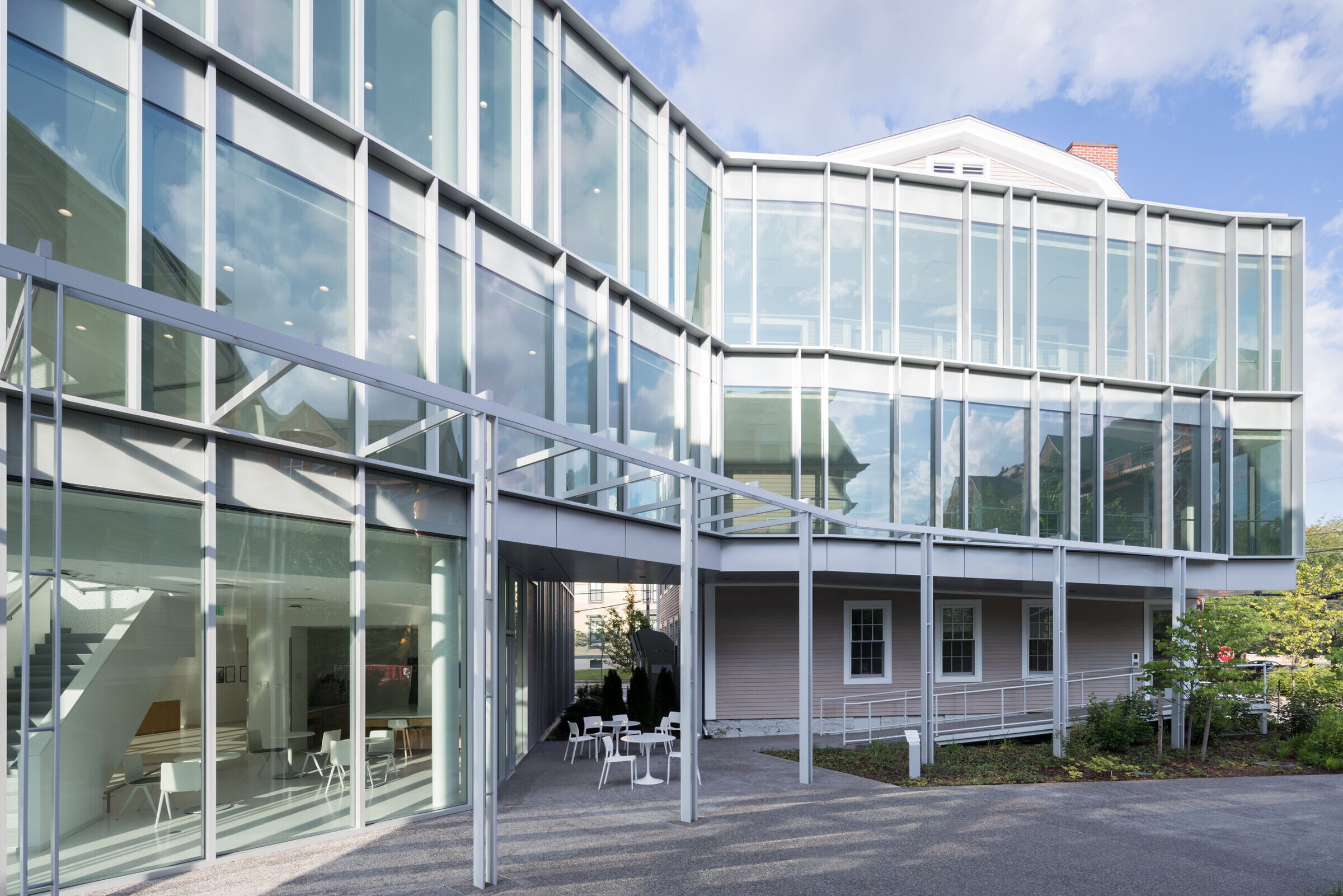 The Watson addition represents the perfect opportunity to create a space of intersection, bringing global thought leaders and broad encounters to the campus. The existing older structure, connected by a bridge, is fully integrated into the new design, symbolizing productive feedback between past, present, and future. The addition's facade, composed of aluminum and glass modules, includes variations according to placement and orientation: full height glass for natural light, stained wood paneling as a nod to the existing structure, smaller operable windows for ventilation, and deep caps as glare protection.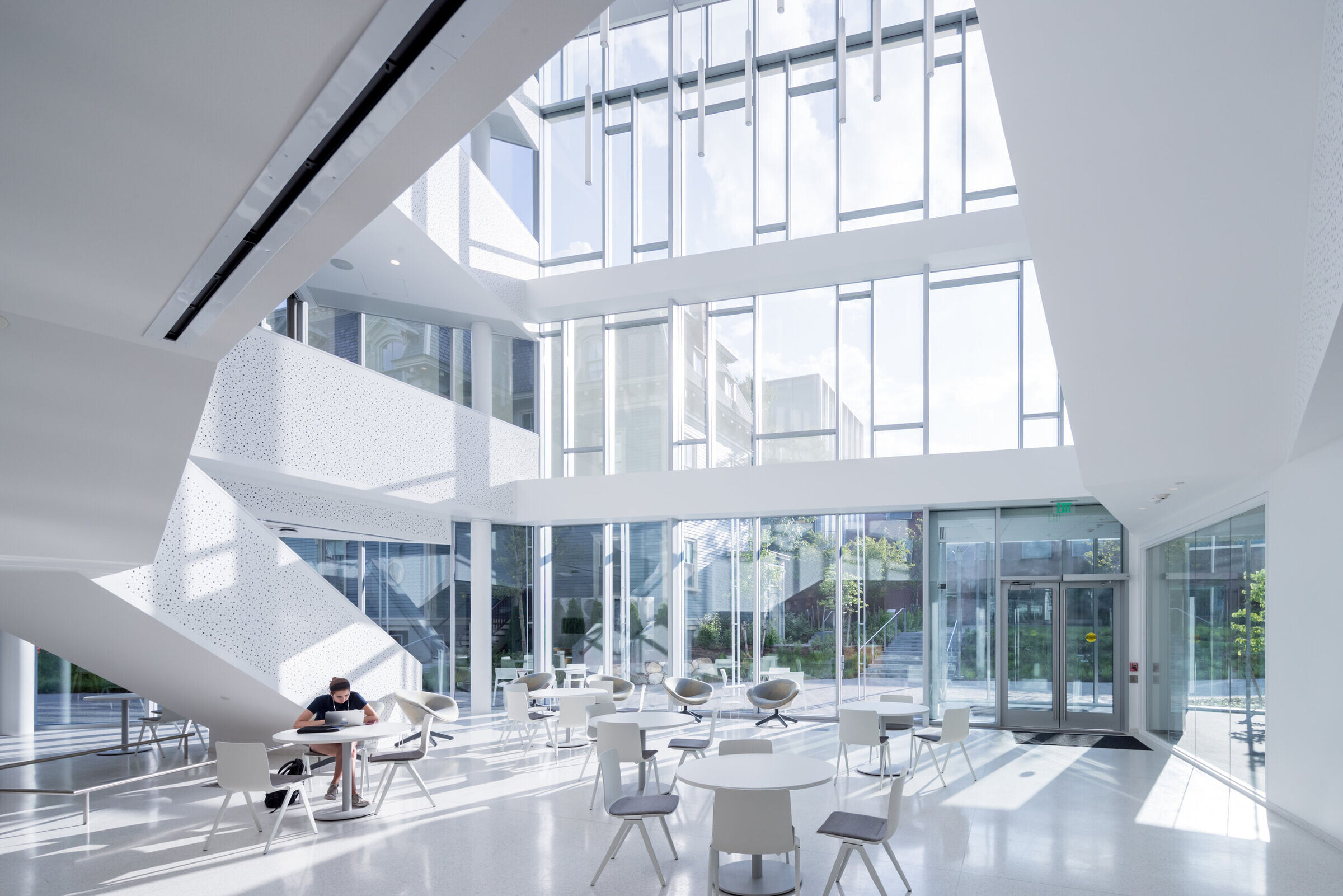 The new connections created - between interior and exterior, built form and landscape, old and new - create a unique academic community allowing for a rich set of experiences of engagement at the Watson Institute. Its main design element, the interior agora, functions as an internal forum - a unique aspect of historic colleges - that unites and fosters dialogue. A large social staircase connects the ground foyer, cafe and meeting areas with the staff and program offices above; functioning almost as a bleacher, becoming a flexible, multipurpose lecture hall. This central volume anchors the building, acting as a gathering space where ideas can be exchanged and generated to promote diverse, vibrant conversations within the community.