This residence is situated on 3 acres of land along a river in a Connecticut suburb. When the property was purchased there existed a home which belonged to an architect and his artist wife. Over three decades the architect added to the original early sixties suburban ranch. The first addition was a 2-story modernist box clad, and the second and third were studios for him and his wife. The couple passed away and the property sat deteriorating.
After meetings with the various agencies of jurisdiction, it was determined that we could renovate the existing nonconforming structures as long as we did not propose an increase in volume and we could expand into the "as of right" zone.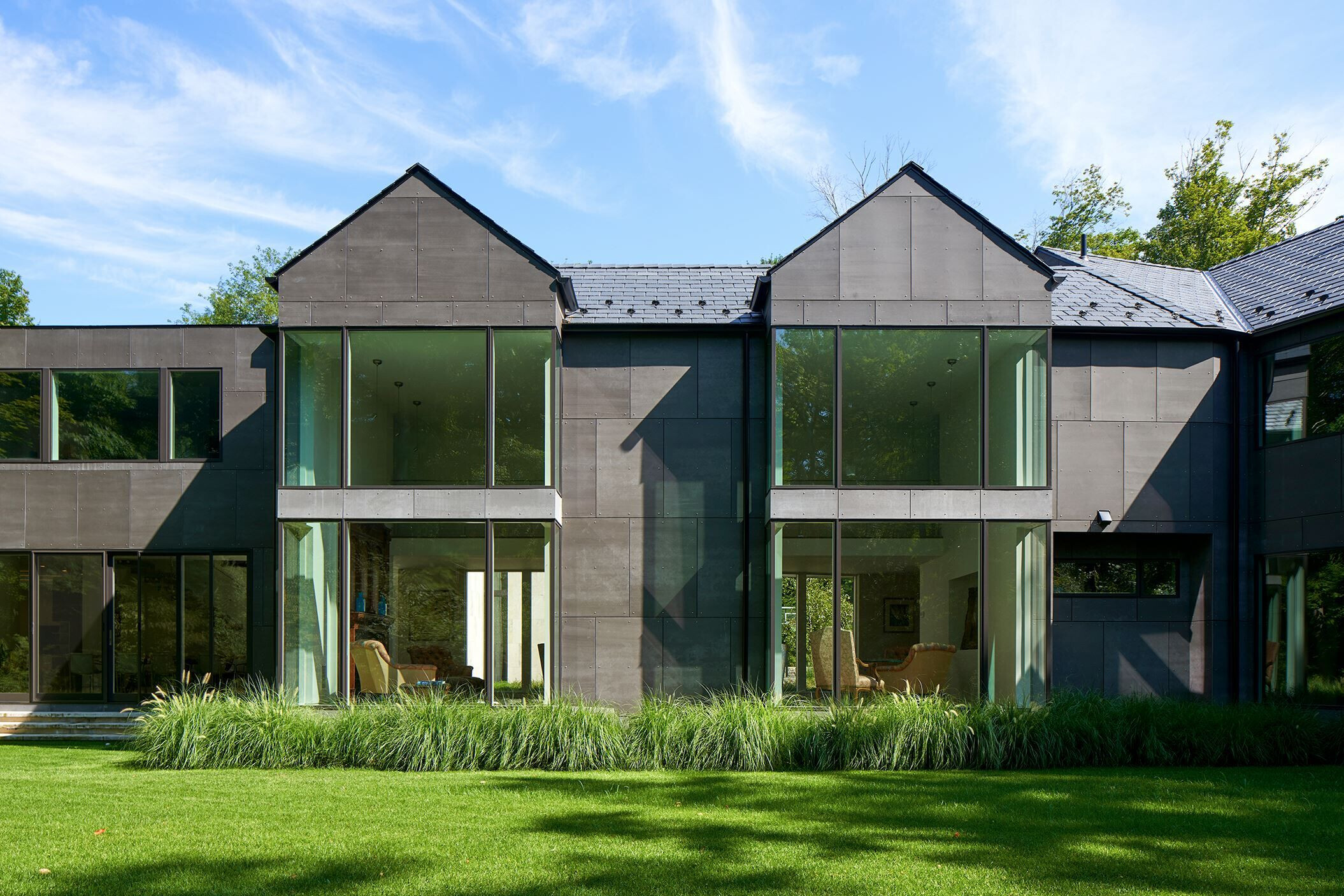 Part of our solution was to repurpose the existing structures: artist studio into children's sleeping/recreational wing, architect's studio into a family living area and modernist box into kitchen and master suite. We then engaged the old with a new sinuous structure (in the "as of right zone") which contain a new entry, mudroom area, garage, and workshop (our hobbyist client is building a boat). The new structure creates a front and rear courtyard of which we worked in a pool and outdoor kitchen area.