First you live alone, then you are two, then four ... Wow Cabinet is a multitasking piece of furniture that solves different uses. How to avoid nondescript architectures? What are the keys to escaping the absolute spatial poverty that our homes have?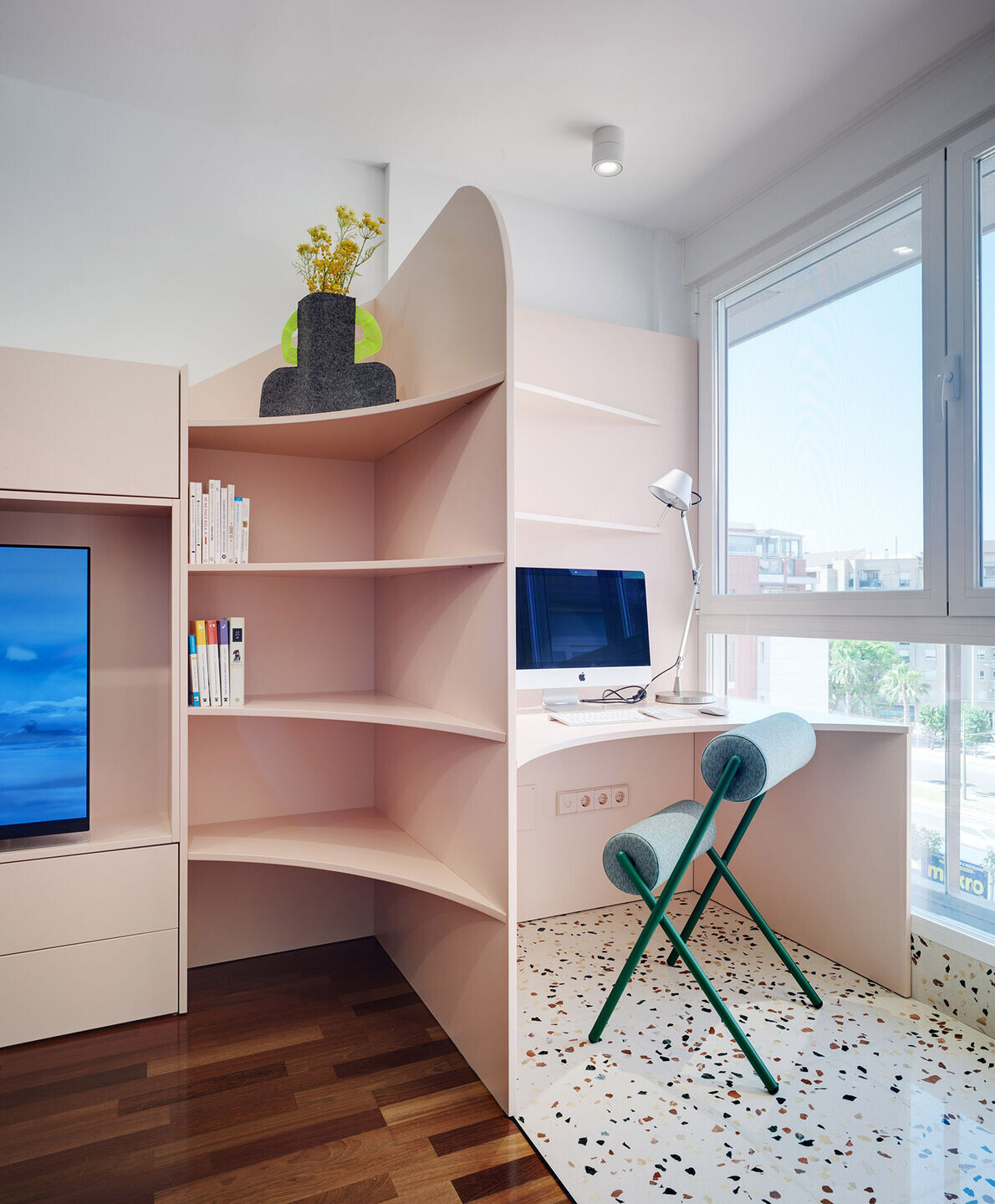 This furniture solves urban problems such as evil orientations or not exciting landscapes. This solves functional needs and develops a series of movements that make the rectangular room more vibrant and attractive. This furniture has an urban complexity and also produces a landscape effect, a decoration or a diormic backdrop. Our clients need their own study area. They closed the balcony of the house to increase the living room. We take the opportunity to get rid of the pieces that have been colonizing the room spontaneously over the years.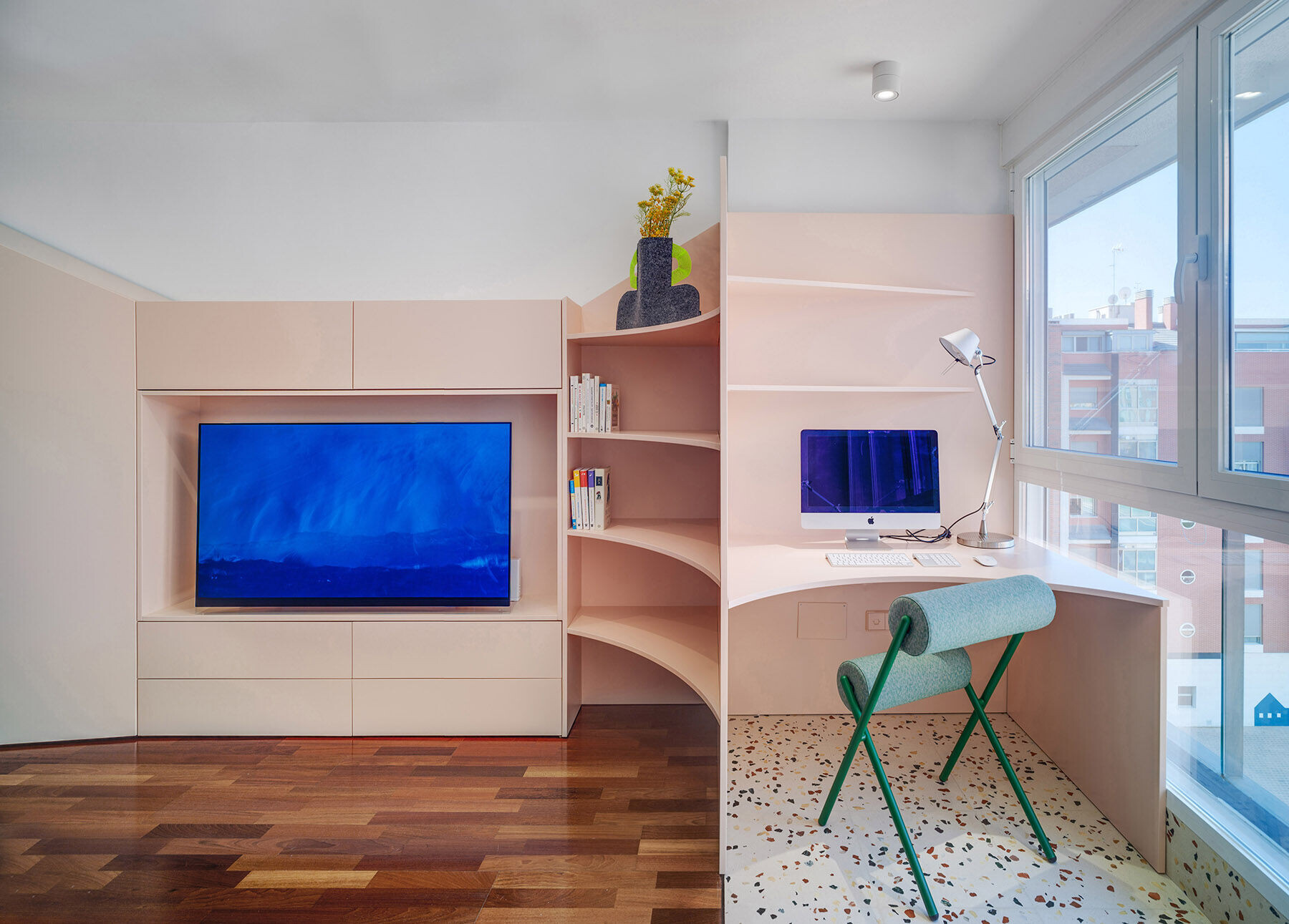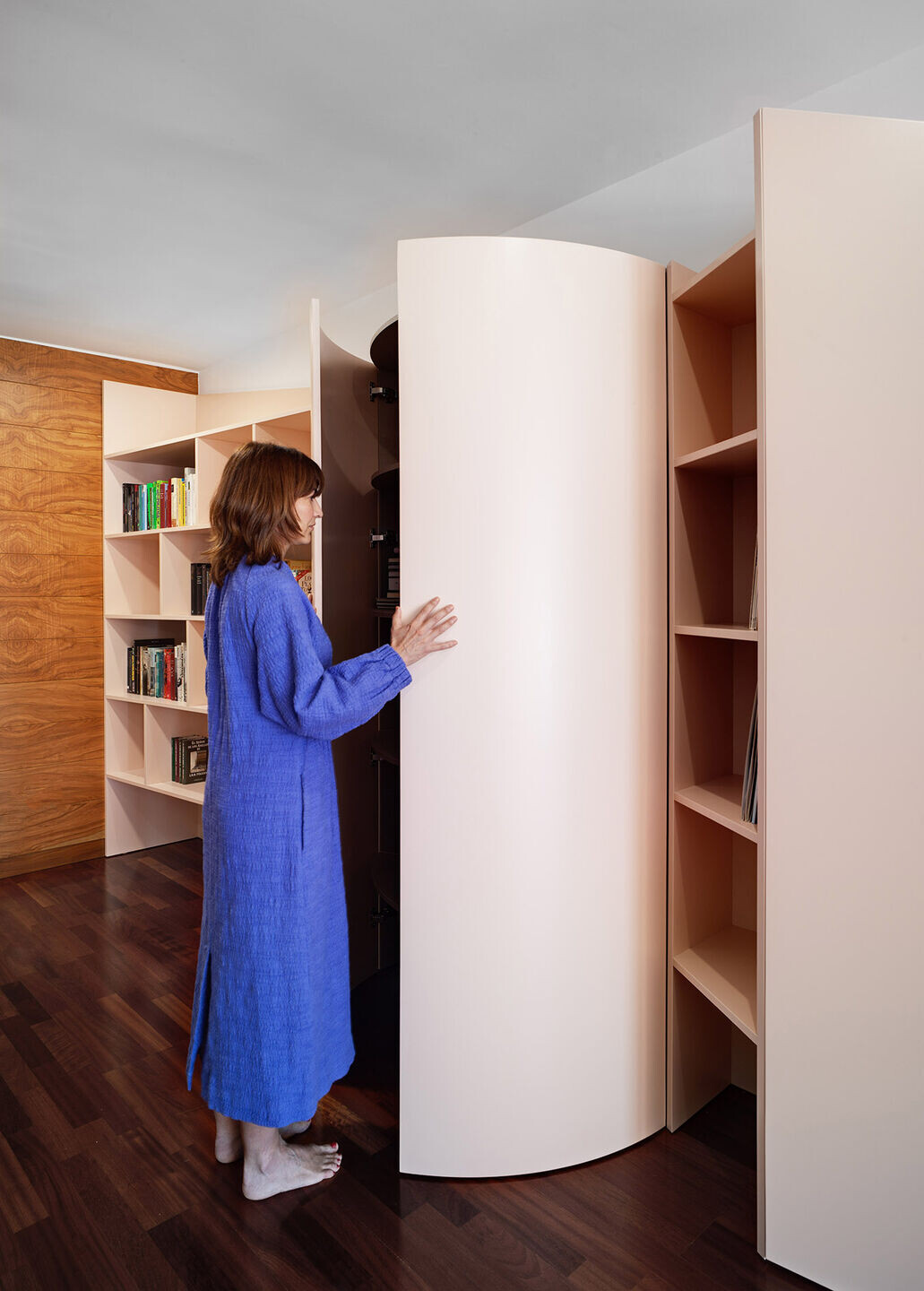 Designing a piece of furniture means solving wishes on a small scale. Meticulous details that improve your life. The continuity of the color helps to order but with different geometries that qualify the space ending in a "hug". The dreaded orientation to the west is overcome with the capable subtlety of being able to turn around while you study. The living room furniture is made in nude lacquered DM. The lower part of the TV allows you to open and hide the doors where all the "pots" connected to the television are placed. The side of the study tables for sale can be opened to allow cleaning of the windows. The furniture disintegrates and integrates with the living room and continues the passage of natural light but preserving intimacy and providing concentration for study or teleworking.