To address business growth and a higher number of employees, the WTS Viagens moves to other facilities in Lisbon, which required a complete interior work to meet the company's needs and provide well-being to employees and clients.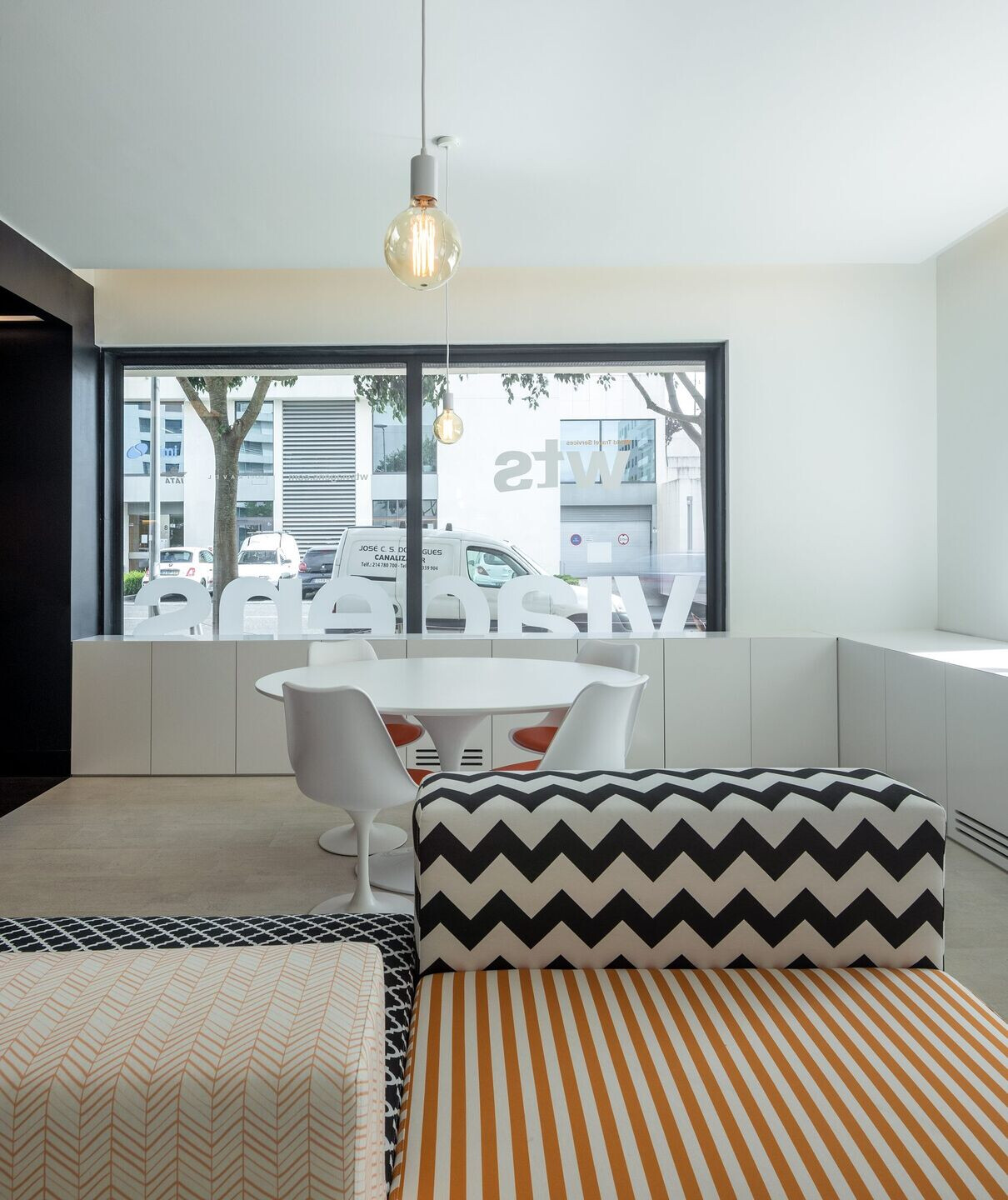 The store was a rough construction needing a project design from scratch that would be balanced, functional and inspiring. Besides a central open-space volume for employees, where there is also a waiting area and a table for meetings, that zone has one bathroom, a pantry and three individual offices are part of this zone. Following the concept, the volume, placed in the centre, is in high-gloss lacquered MDF and have six to eight workstations and plenty of room for storage and printing.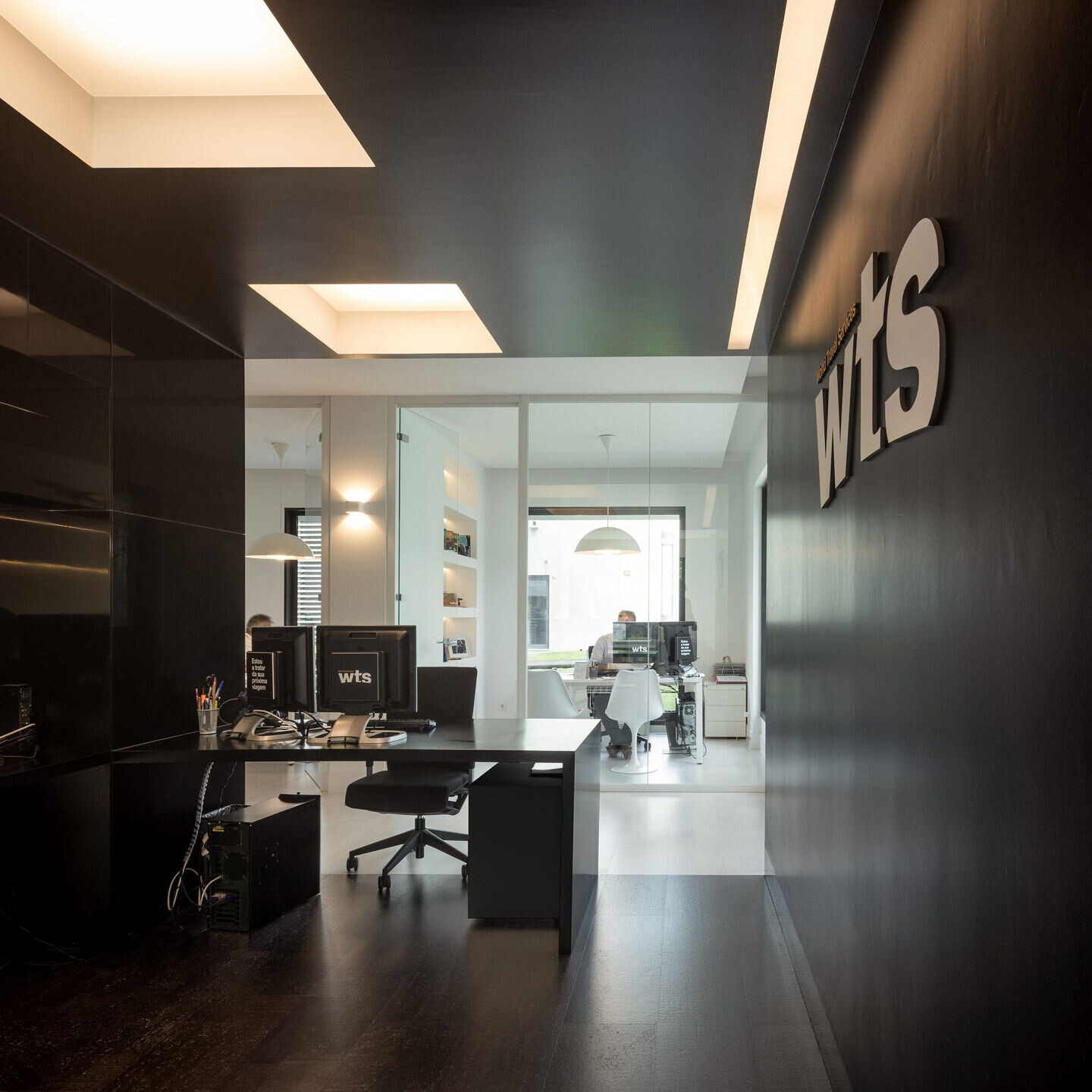 For the entrance area, next to the window, there is a waiting area and an adjoining space for informal meetings with clients who want to get to know and choose destinations in a relaxed and professional way.
Was designed Lacquered MDF carpentry, next to the large spans, to hide all those unesthetic elements such as the HVAC and technical installations.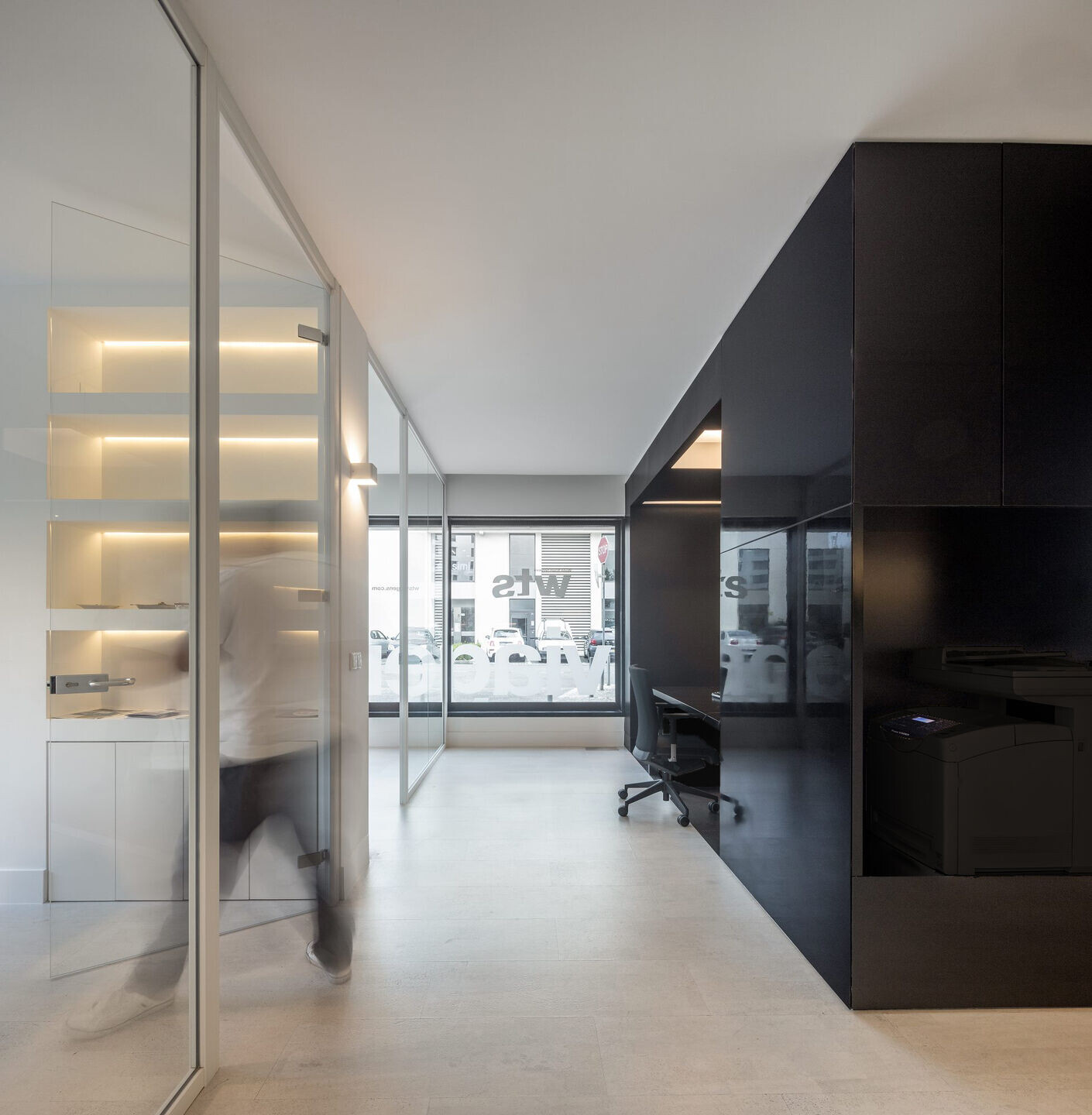 The protrusions and recesses on the dividing wall with the neighbouring fraction were entirely covered with laminated plaster and installed a light slot along the wall, forming an illuminated niche. Lighting also deserved special attention in all space design, with lightboxes in the ceilings complementing the natural lighting.
More cost-effective materials revealed to be the best option because they are easier to maintain. One example is the flooring in cork, which also gives a Portuguese touch.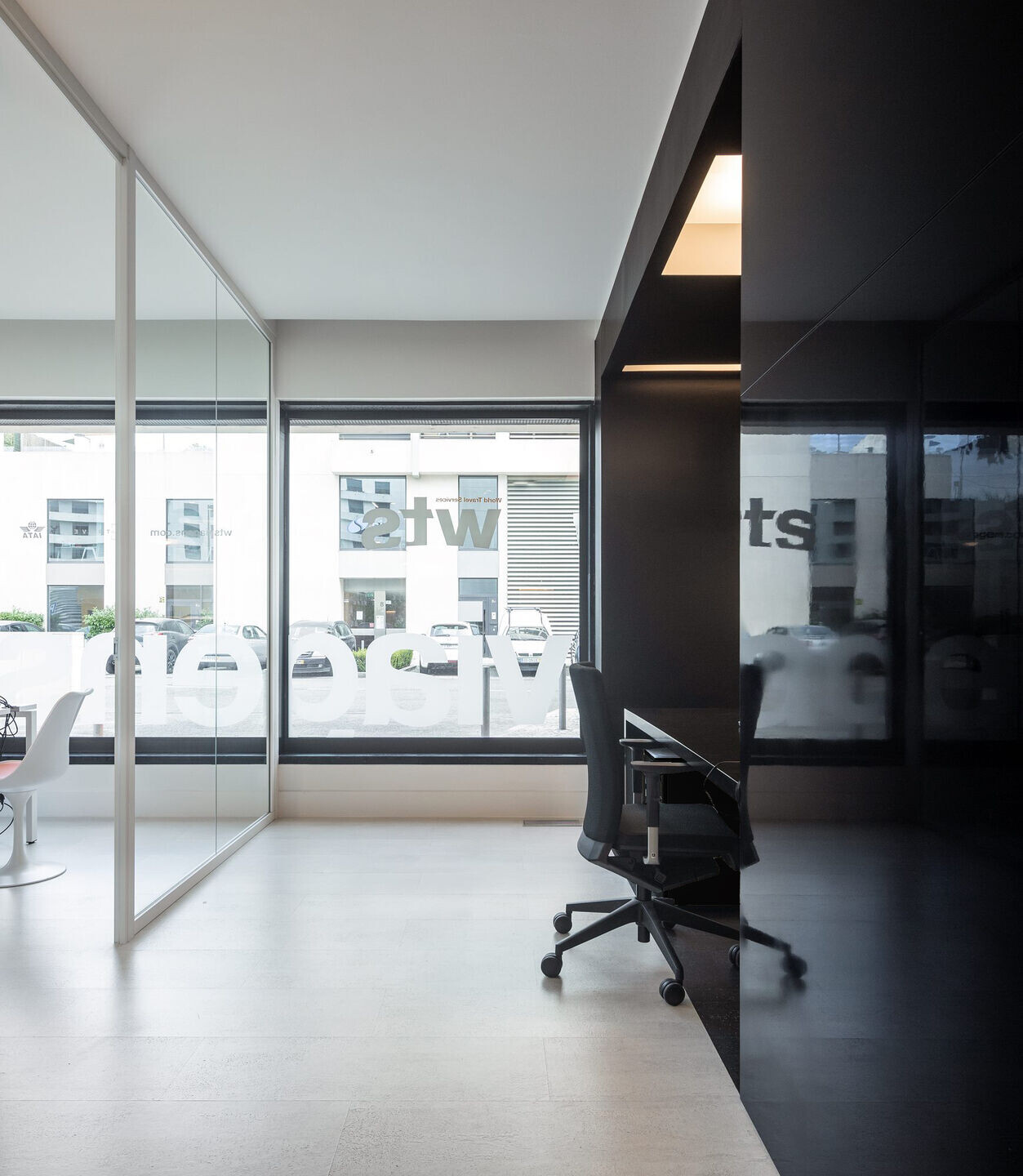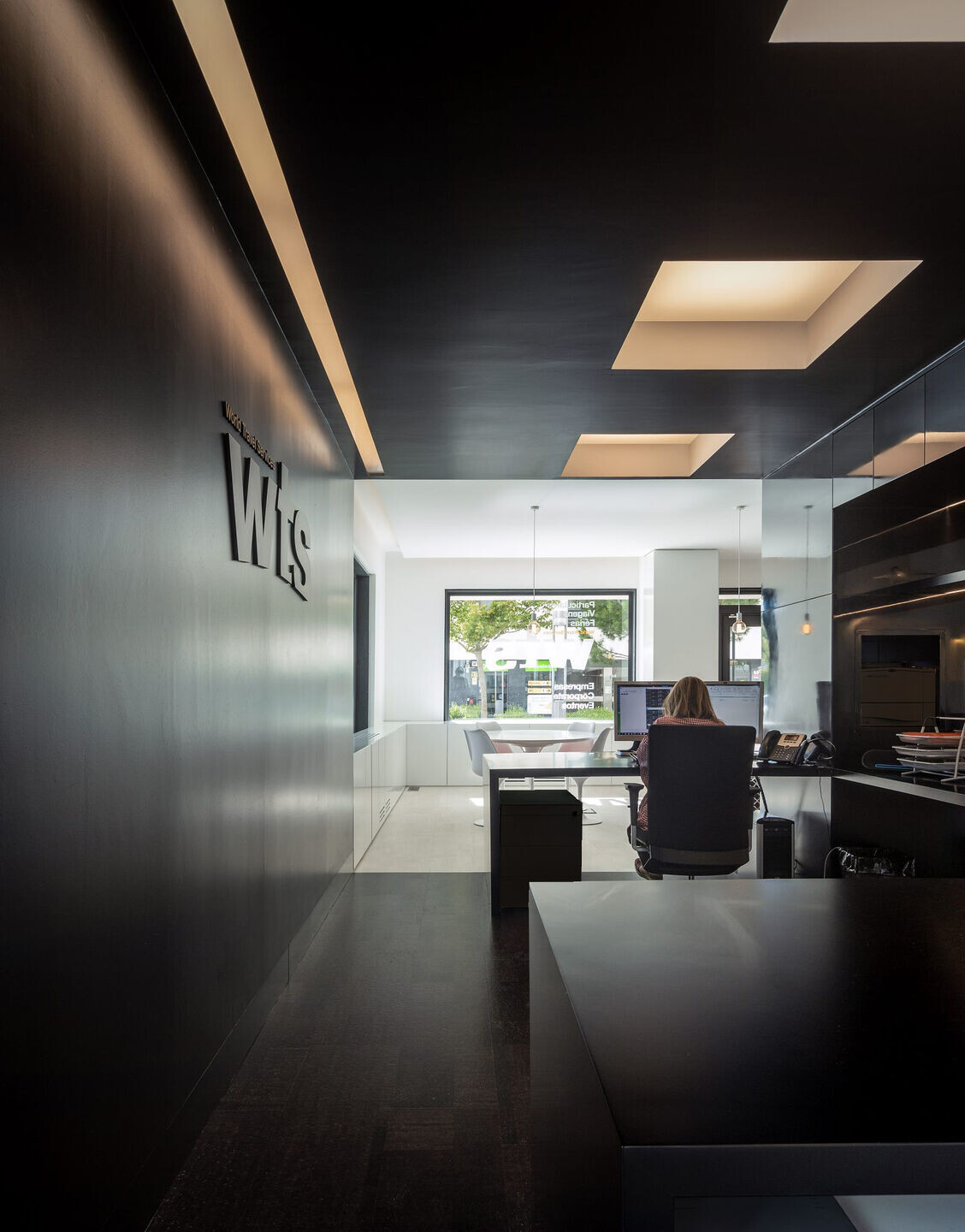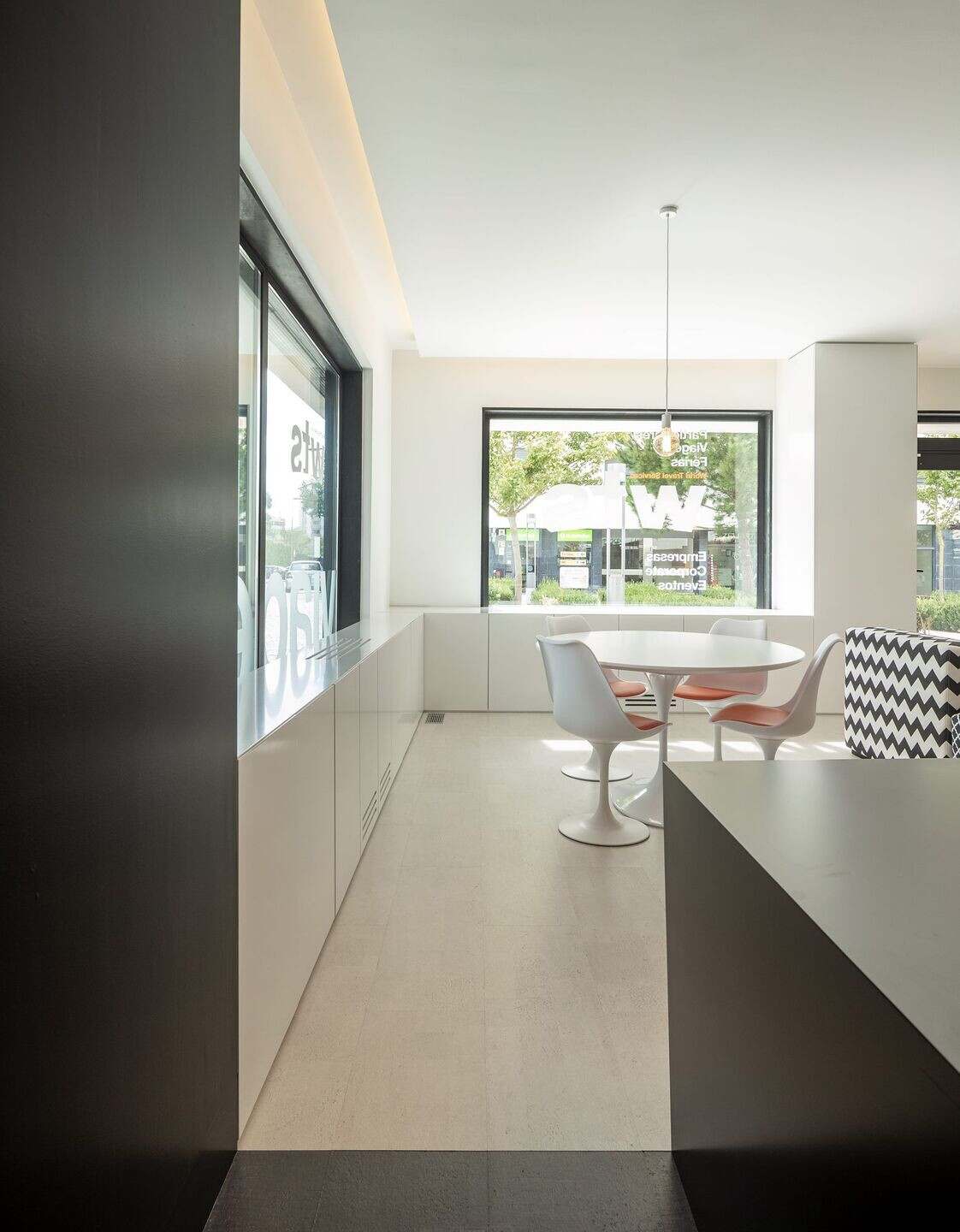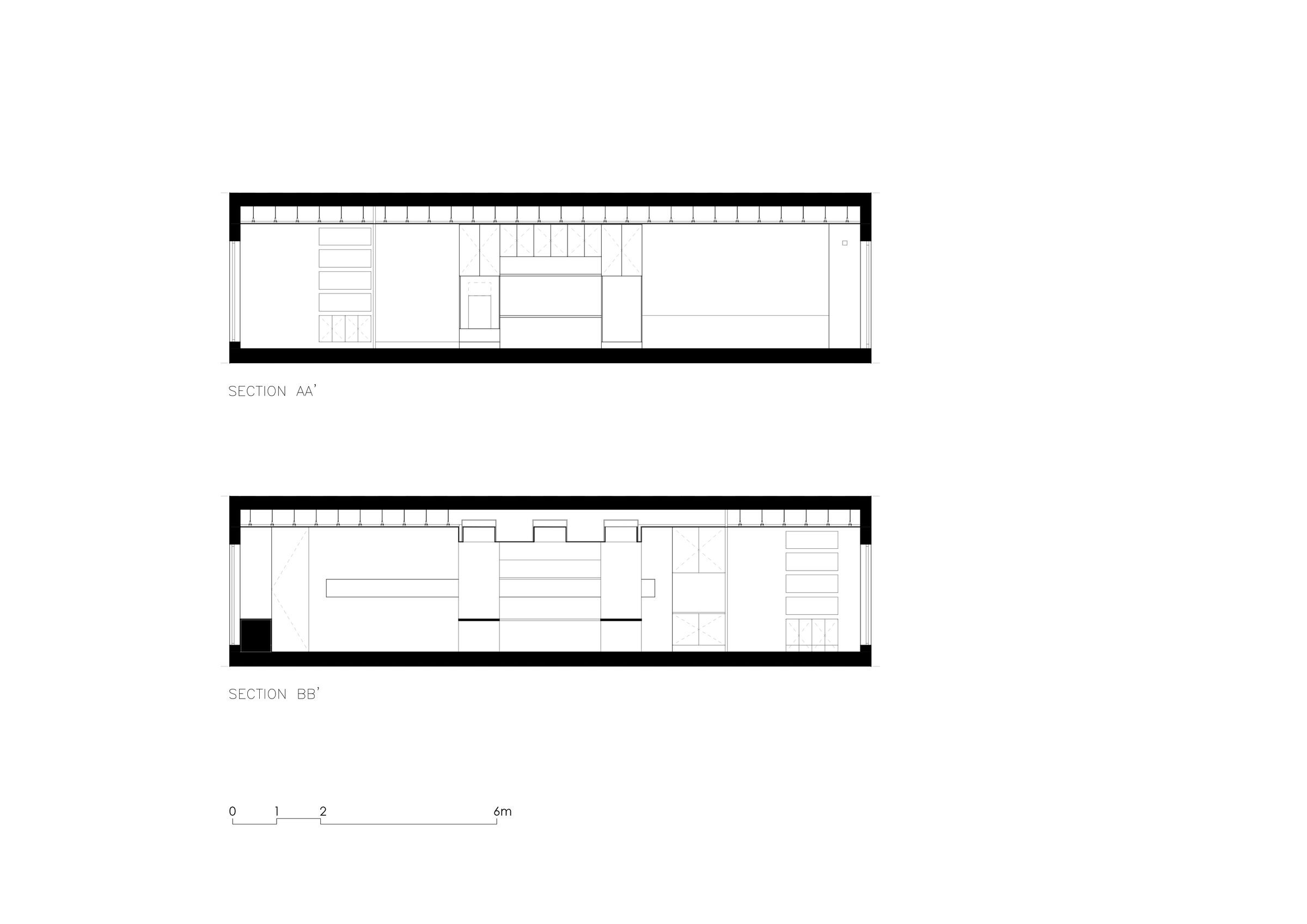 Material Used :
1. CIN - Paints
2. AMORIM - Cork floor
3. HAWORTH - Glass partitions
4. GLS CARPINTARIA - Carpentry
5. EFAPEL - Door comunication, switches and systems
Software Used :
1. Microsoft - Excel
2. Microsoft - Word