This residential care centre project involves new construction to expand and replace existing, outdated, infrastructure. It is being financed by the OCMW (a centre for social welfare), supported by subsidies from VIPA (a Flemish infrastructure fund).
The starting point is a residential care centre with 83 residential units (rooms), including 3 short-stay units, with all obligatory facilities. The project is being executed in phases to guarantee the continuity of the existing residential care centre.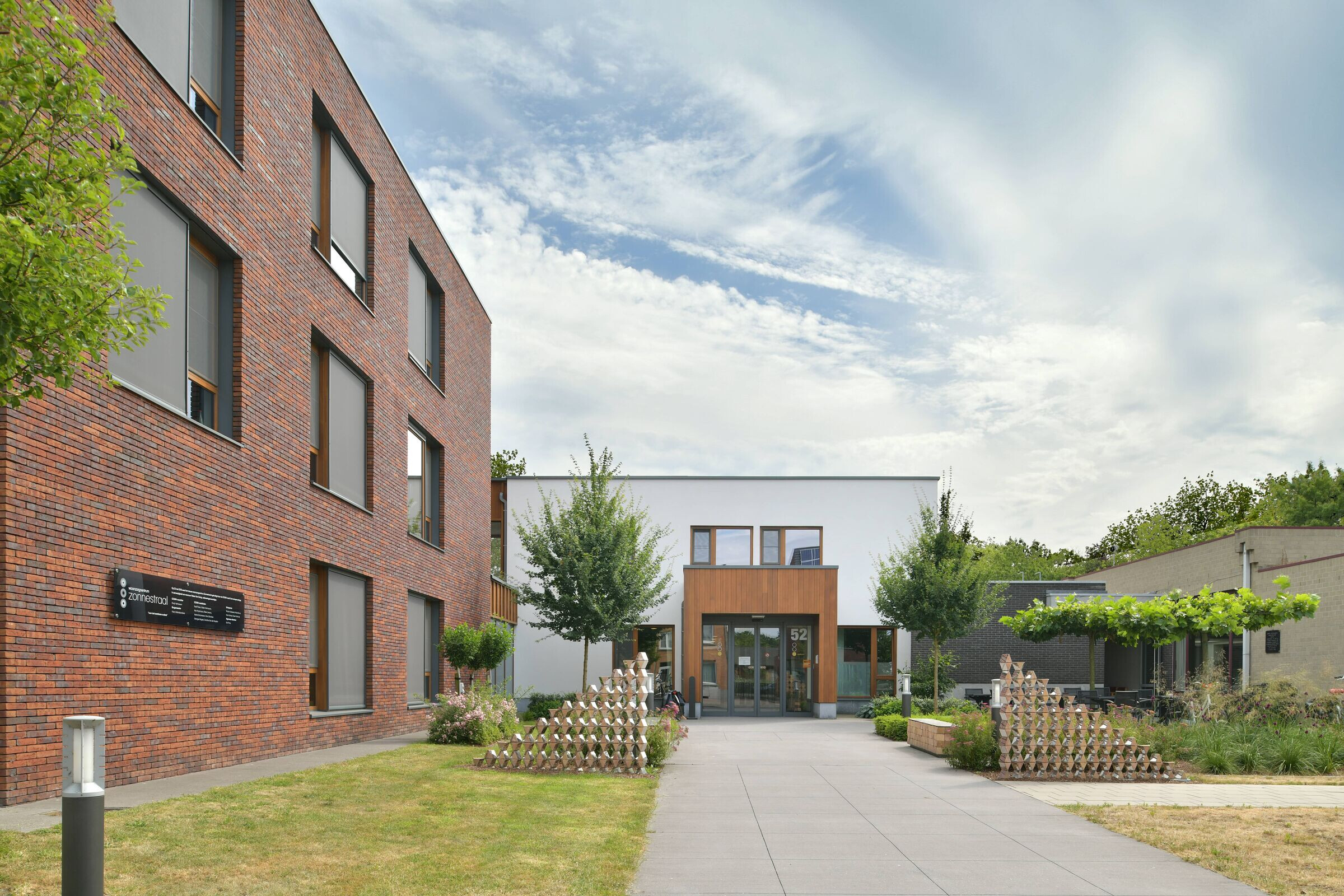 The new construction incorporates three storeys with an analogue floor plan. It is seen as one single division with a maximum of 28 residential units. Under the building, there will be a cellar level for storage and technical installations.