The Xinyuan-Honey Mart is a distinctive high-rise tower connected in dynamic fashion to a uniquely shaped commercial retail podium.
Located at the convergence of three urban zones: the cultural and educational zone of Chang'an Park; Shijiazhuang's commercial zone; and the forested high-rise residential zone, the building brief was to create a landmark to draw people in and to create a "north-south flow" in the city's commercial district.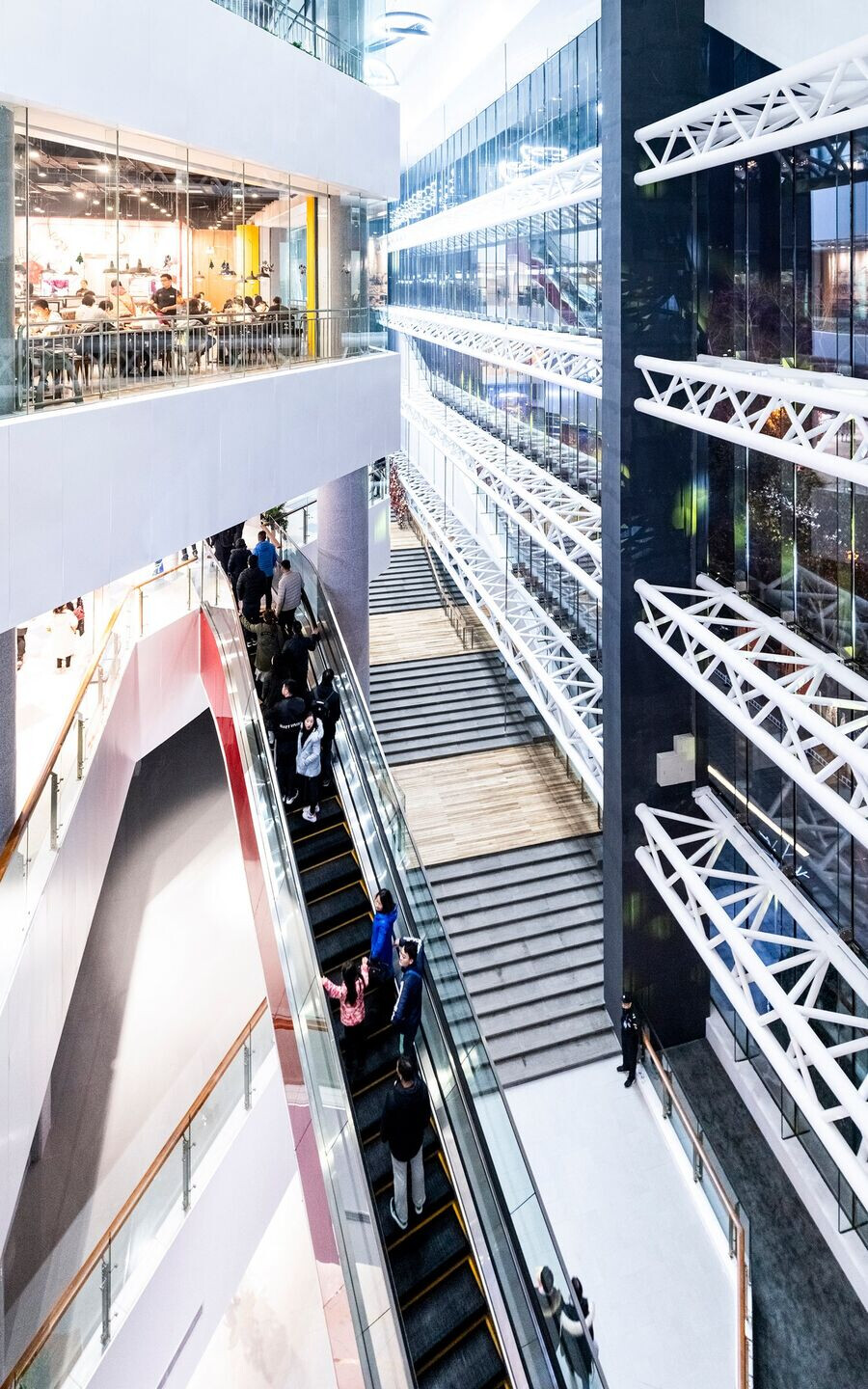 The podium takes a unique, multi-faced formwith continuous division and sharp chasms which together with the mechanical feel of the connectors and the white- and metallic-colored exterior is reminiscent of Japanese anime robots and science fiction flying machines -- attributes that young people find captivating.
The SOHO office and hotel tower also breaks from the traditional orthogonal plan, shaving off the corners,achieving a sharp silhouette north-to-south, minimizing the shading impact on the residential surroundings while securing views.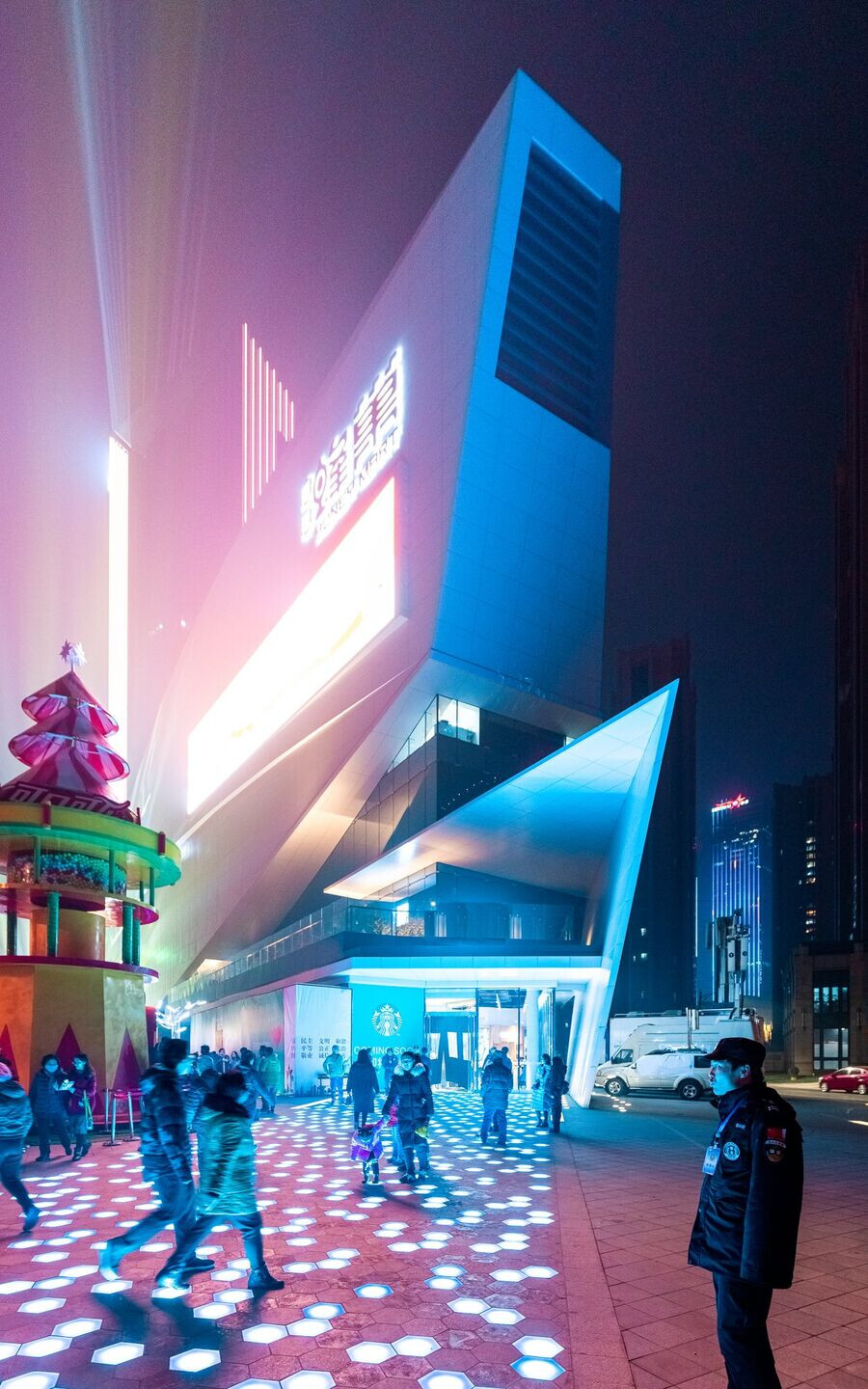 Thedistinctive polyhedral connection between the two maximizes both the sense of height of the landmark tower and the wide frontage the podium needs to welcome guests. The diagonal cut at the junction incorporates escalators to dynamically draw visitors to the upper retail floors.
In contrast, the interior of the building features a soft, curved surface design full of natural sparkle, continuing the futuristic theme.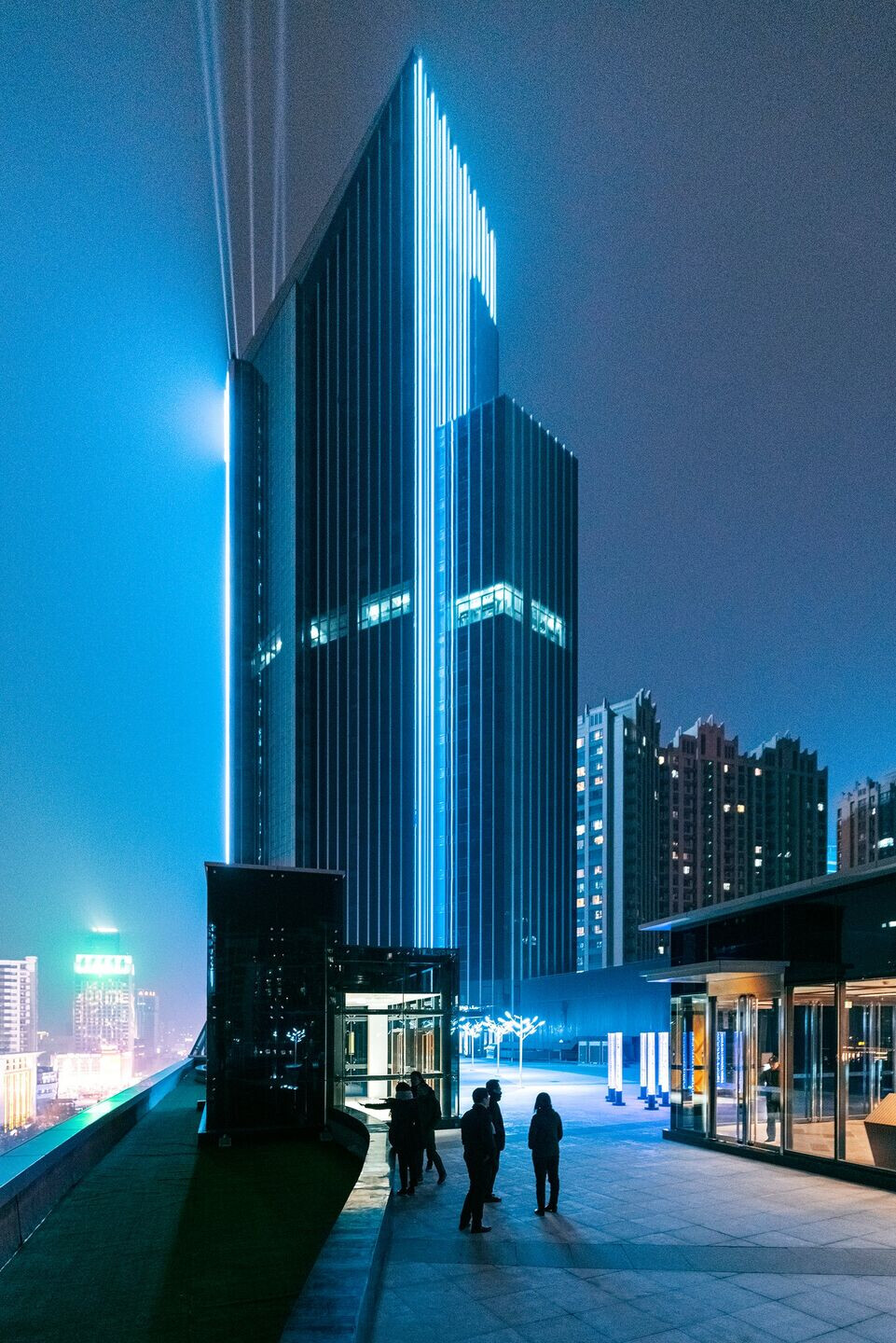 Customized structural solutions and material selection enabled a high level of transparency of the outer skin which combined with the open rooftop terrace, allows guests to feel the rich ambient greenery throughout the development.
The name itself derives from the Chinese word "beehive" and the term for "trend" or "fad" ("fengchao"), which fits a busy commercial facility where new trends are constantly emerging.
The podium shopping center opened at the end of 2018 and the high-rise SOHO office and hotel in 2020.