This project is as much about designing a streetscape, as it is about designing a building.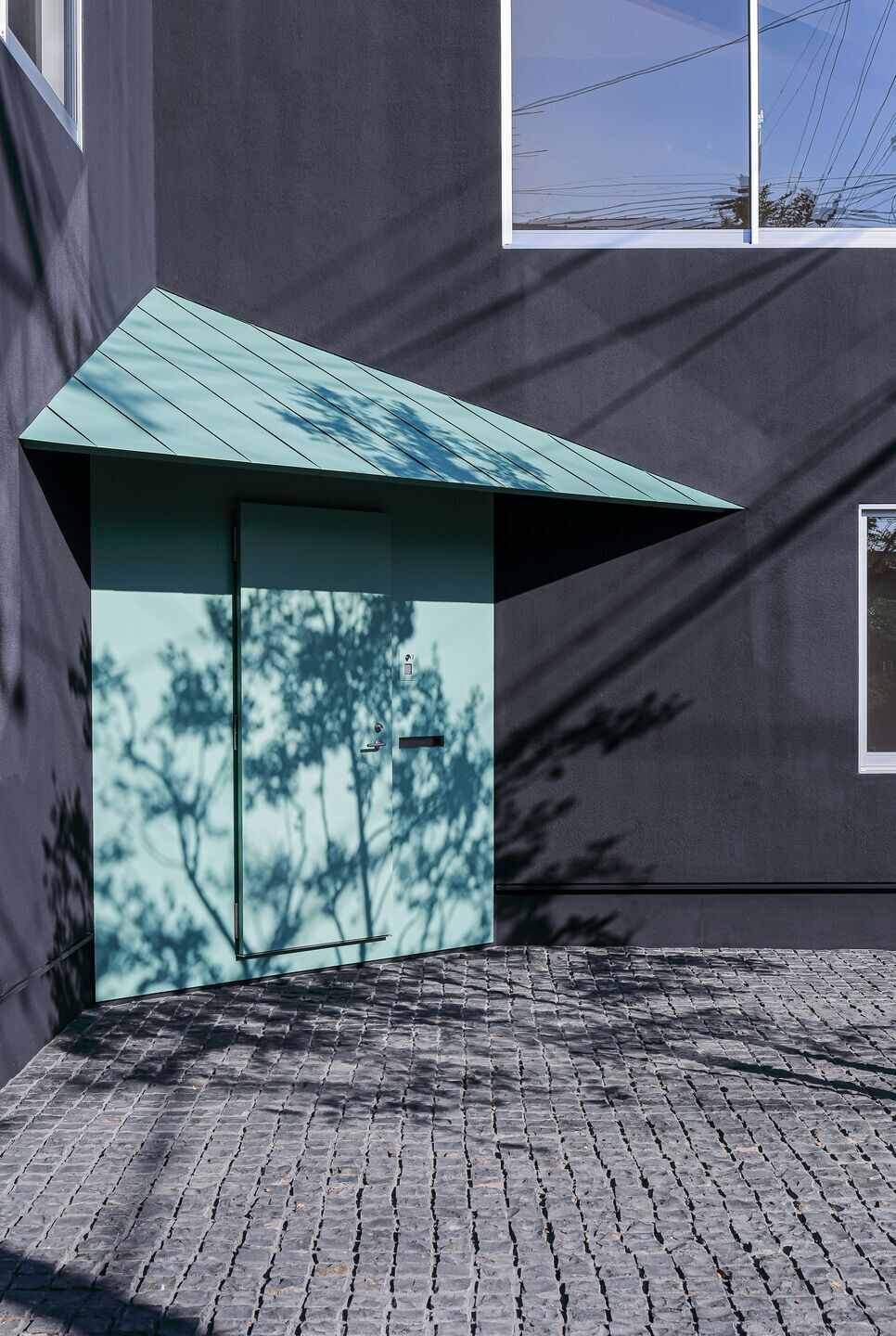 We are on a corner site, in a residential area where human life is at human scale: every time we visit, people are walking around and children use the streets as a playground.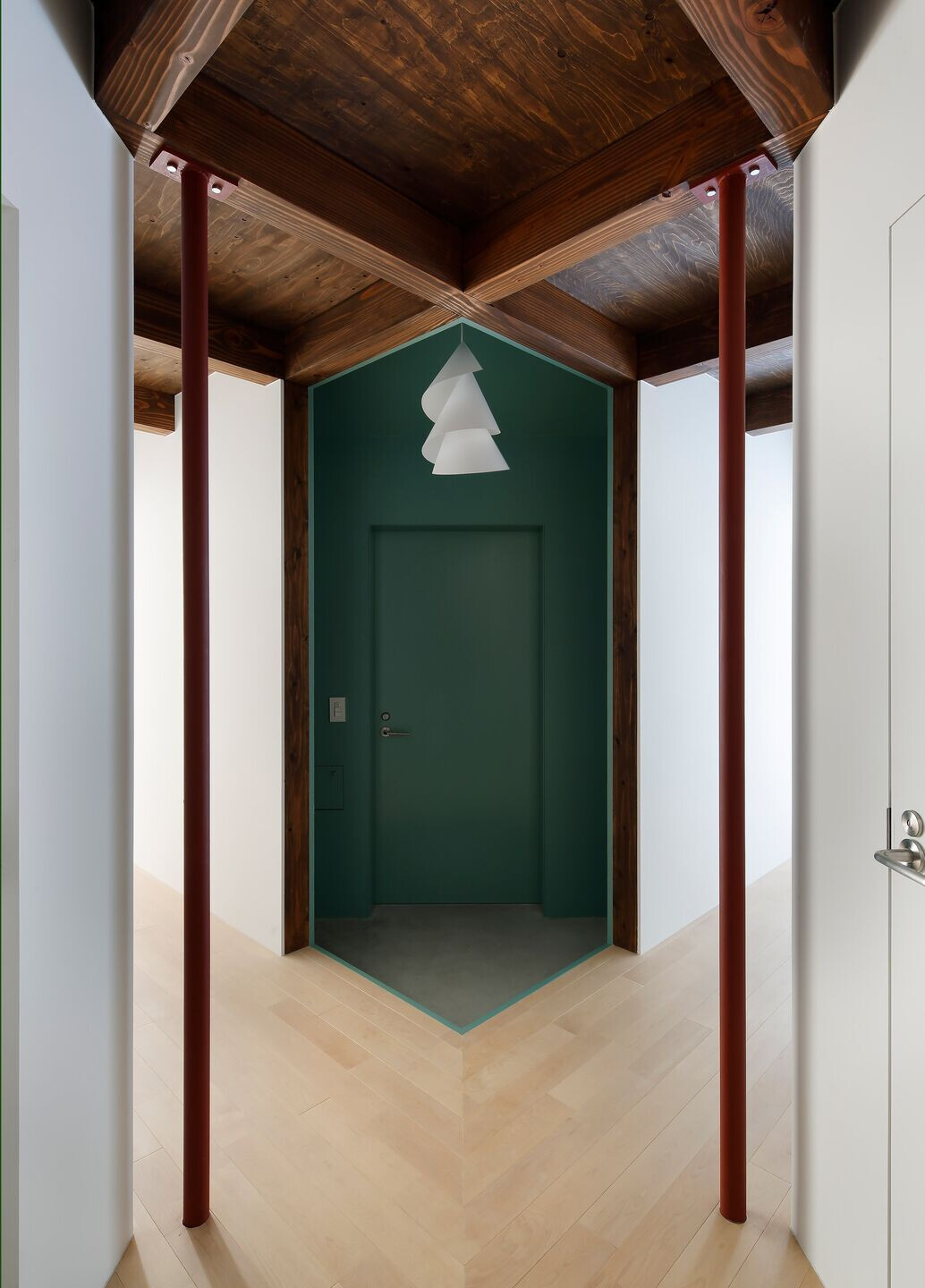 The project leaves most of the site open towards the intersection of the two streets. The black volume of the house is the "background" that outlines the open corner, and welcomes people in the form of an open book. An emerald-coloured hut stands in this front yard, like a folly in a park.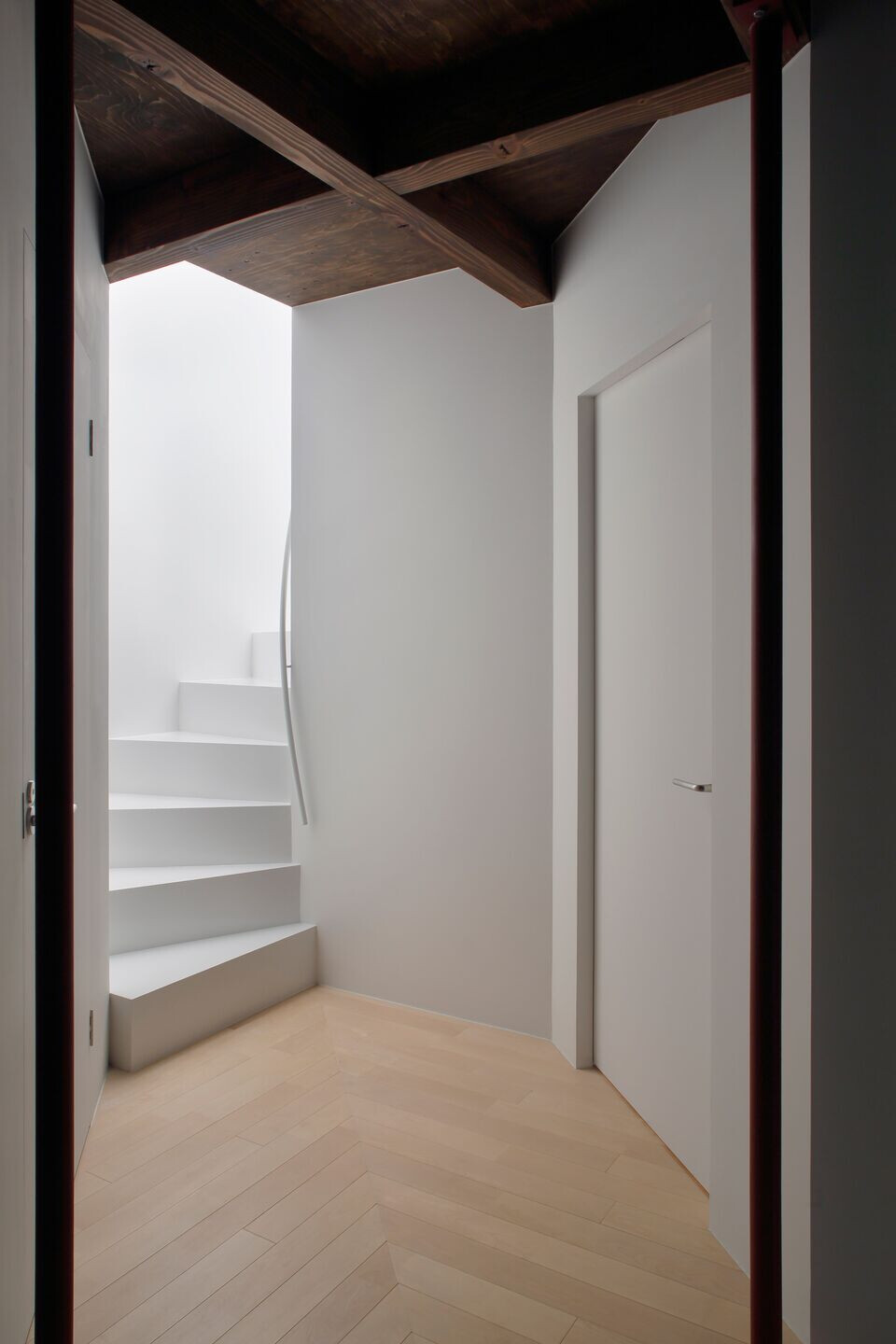 The composition consists of various couples: the smooth black mortar of the outer wall and the rough crushed black basalt ground, the emerald entrance hut and a crape myrtle tree with white flowers, and in the interior, the window's side wall and ceiling painted in matte finish and the side receiving light painted in gloss.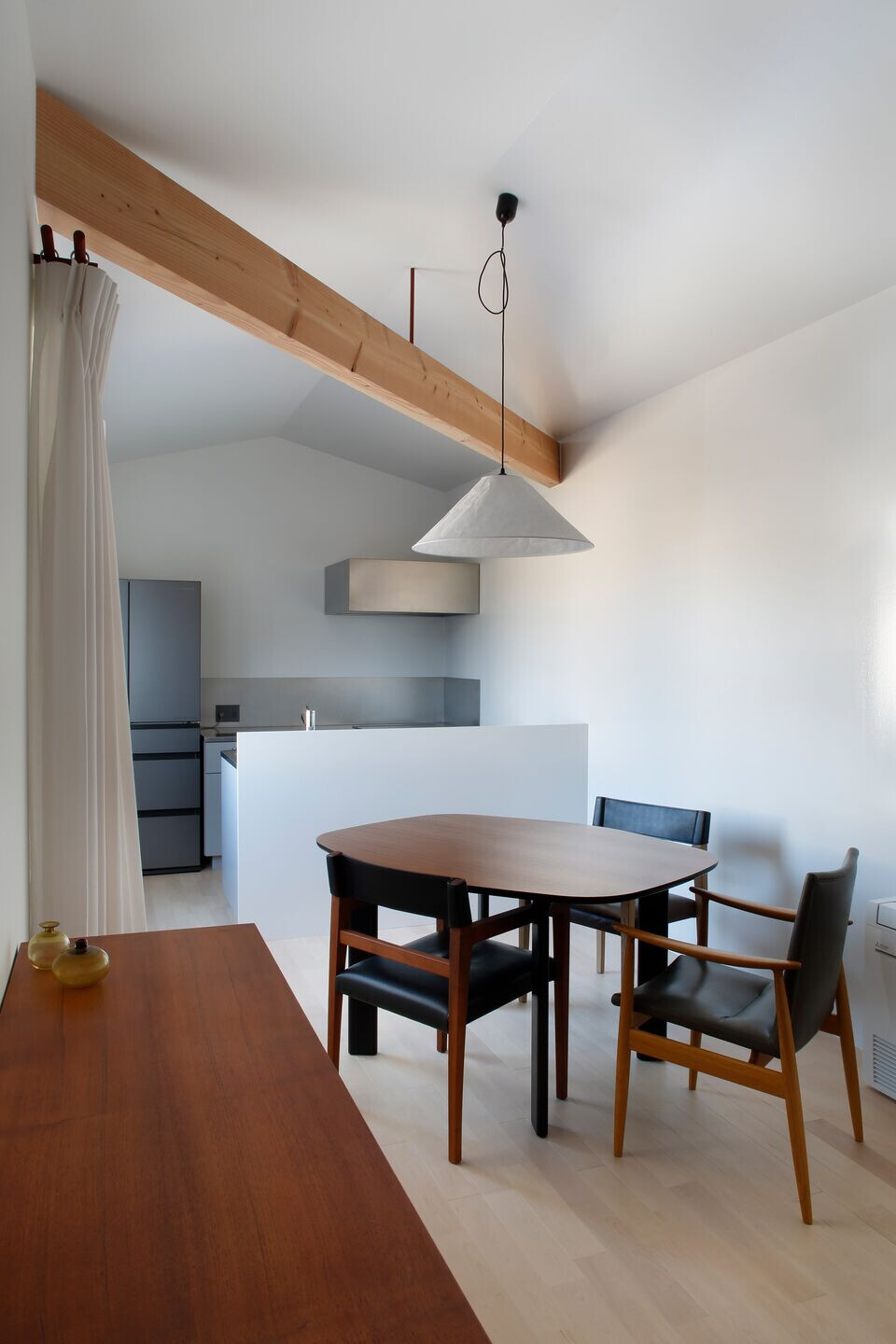 As a sequence, the experience of the bright and open front yard contrasts with the shady entrance hut and corridors located in the centre of the house. On both ends of the plan, the space brightens up again in the main rooms. There, the two bedrooms, the dining kitchen, and the living room-all have windows overlooking the front yard, and an unobstructed view, since the building is set back from the street.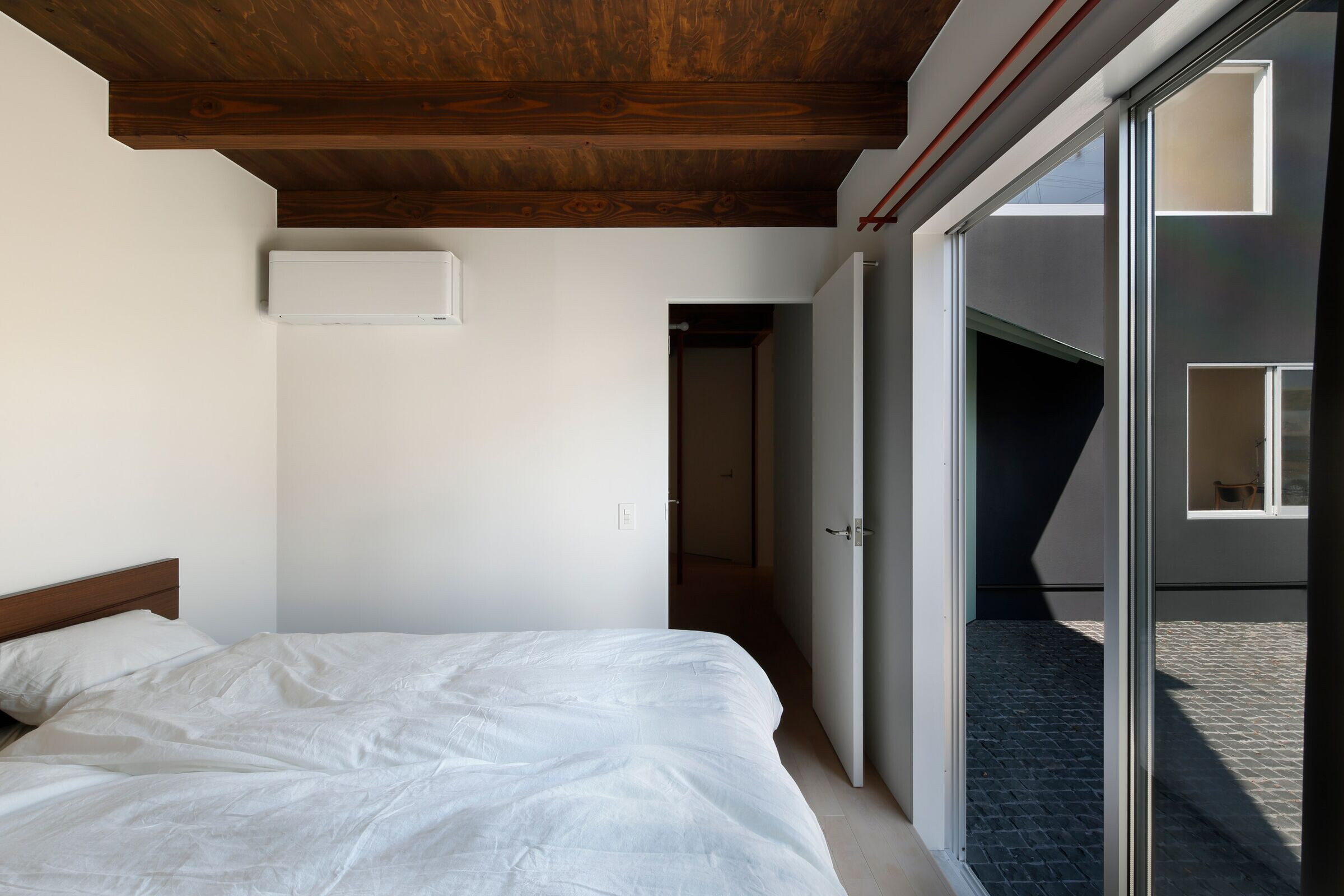 Inside the house, two scales coexist: a 2.7m human-scale width and a 18.2m scaled-out length, on a bifurcated symmetrical plan. On the ground floor, two clusters of beams cross in the centre. On the first floor, two roof beams exist independently, but float on the same line.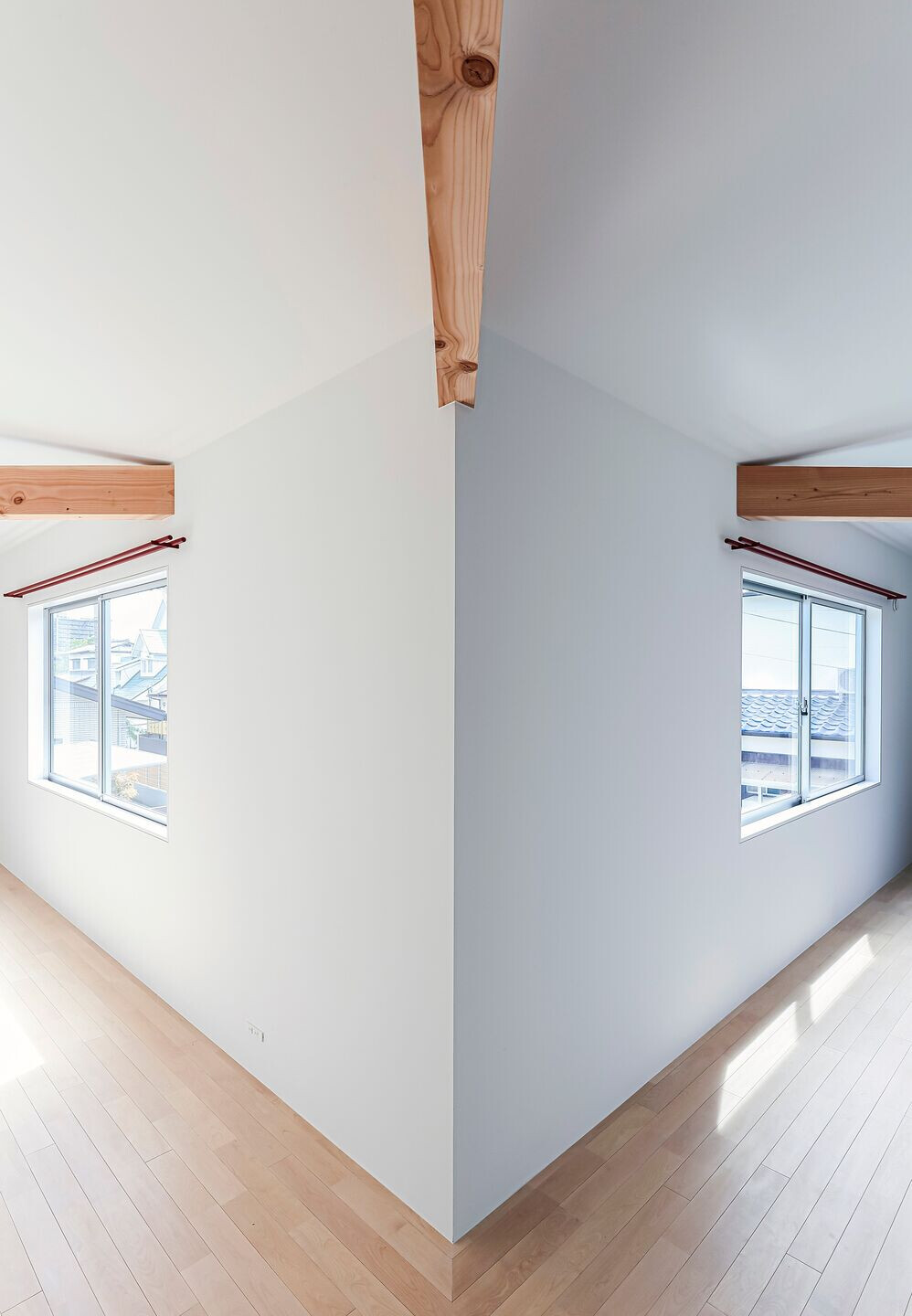 Team:
Architects: KUMA & ELSA
Project Team: Shohei Kuma, Elsa Escobedo, Keiichi Kato (studio PEACE sign)
Structural Engineering: Kenichi Inoue
Construction: Azuma Kensetu
Garden: Urata Garden Design Office
Materials Used:
Furniture: Ritzwell
Fabric: PROPOSTA