Concept
It is located at the bottom of a mountain.
Also,the site has a narrow frontage and a wide back.(trapezoid shape)
To design a house on such a unique site,we carefully survey the nature and surroundings.then, choose a shape that as if it was carved from the terrain.
The house designed to snuggle up to the surrounding mountains, providing air, light and water passages.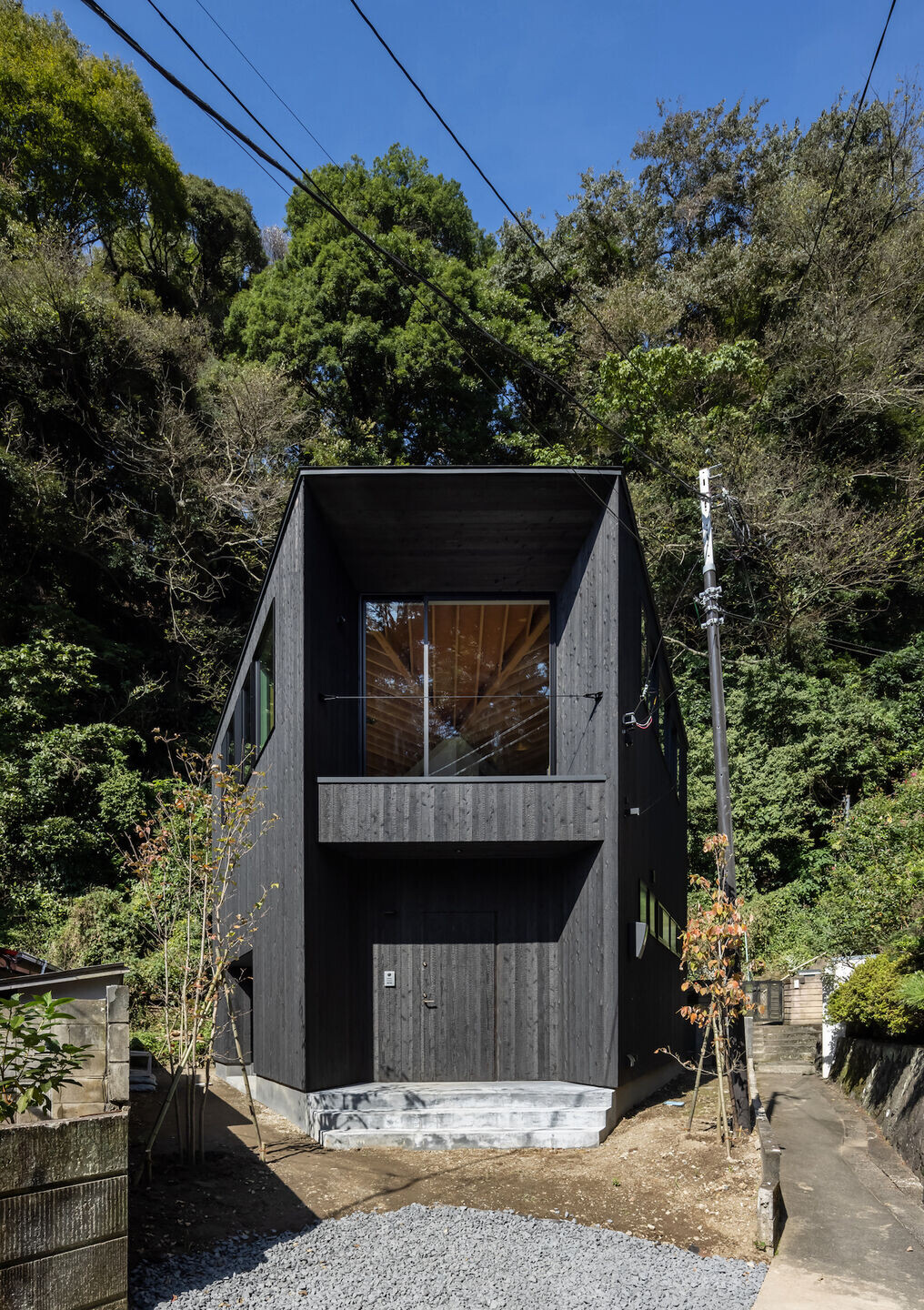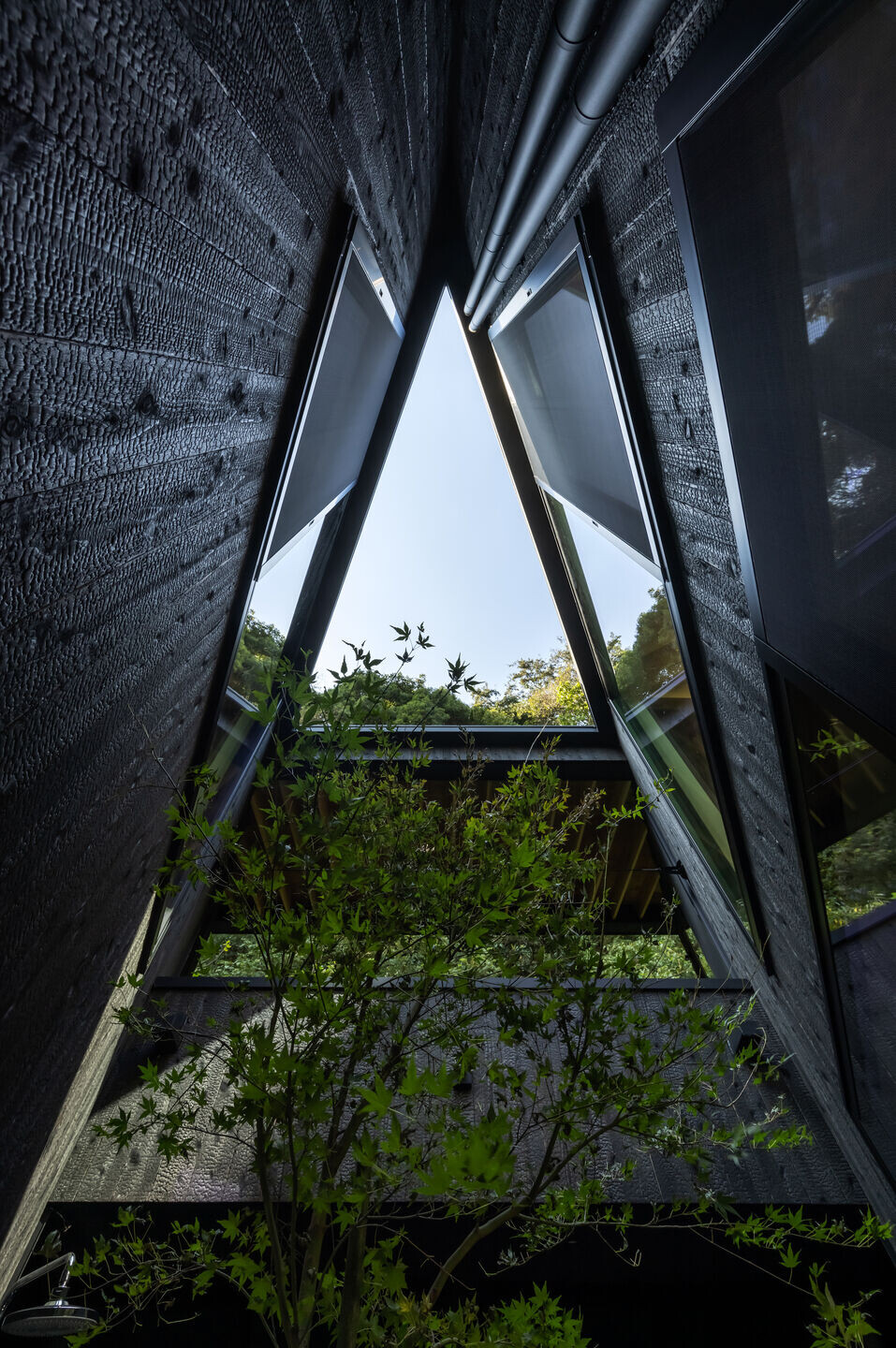 When you enter the house,a large space overlooking the stairs, atrium, and study opens up. The wall storage which effectively reused the surplus wood stands along the side.
The house is connected as one space, each places are dotted with a number of spaces. Also there is no corridor.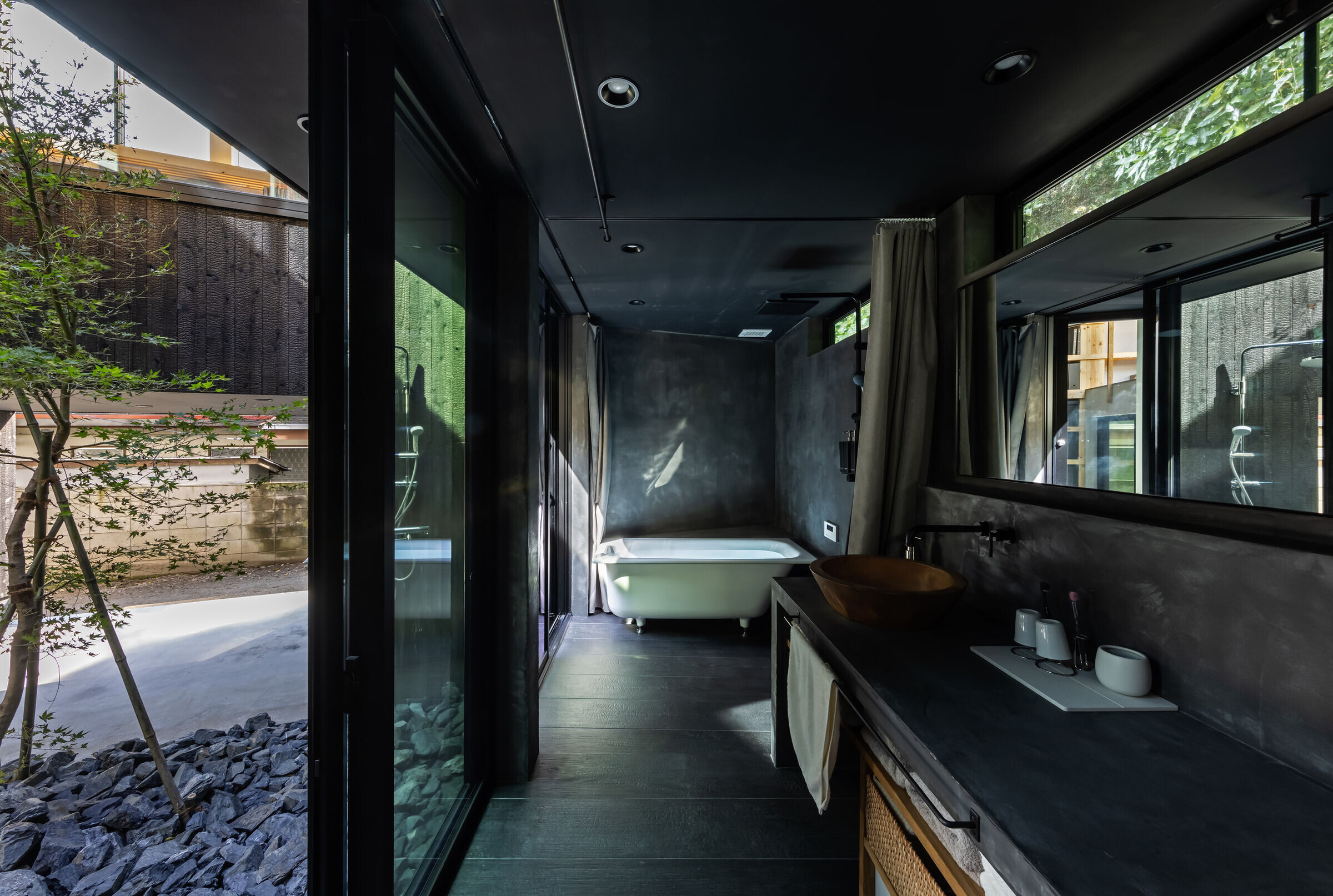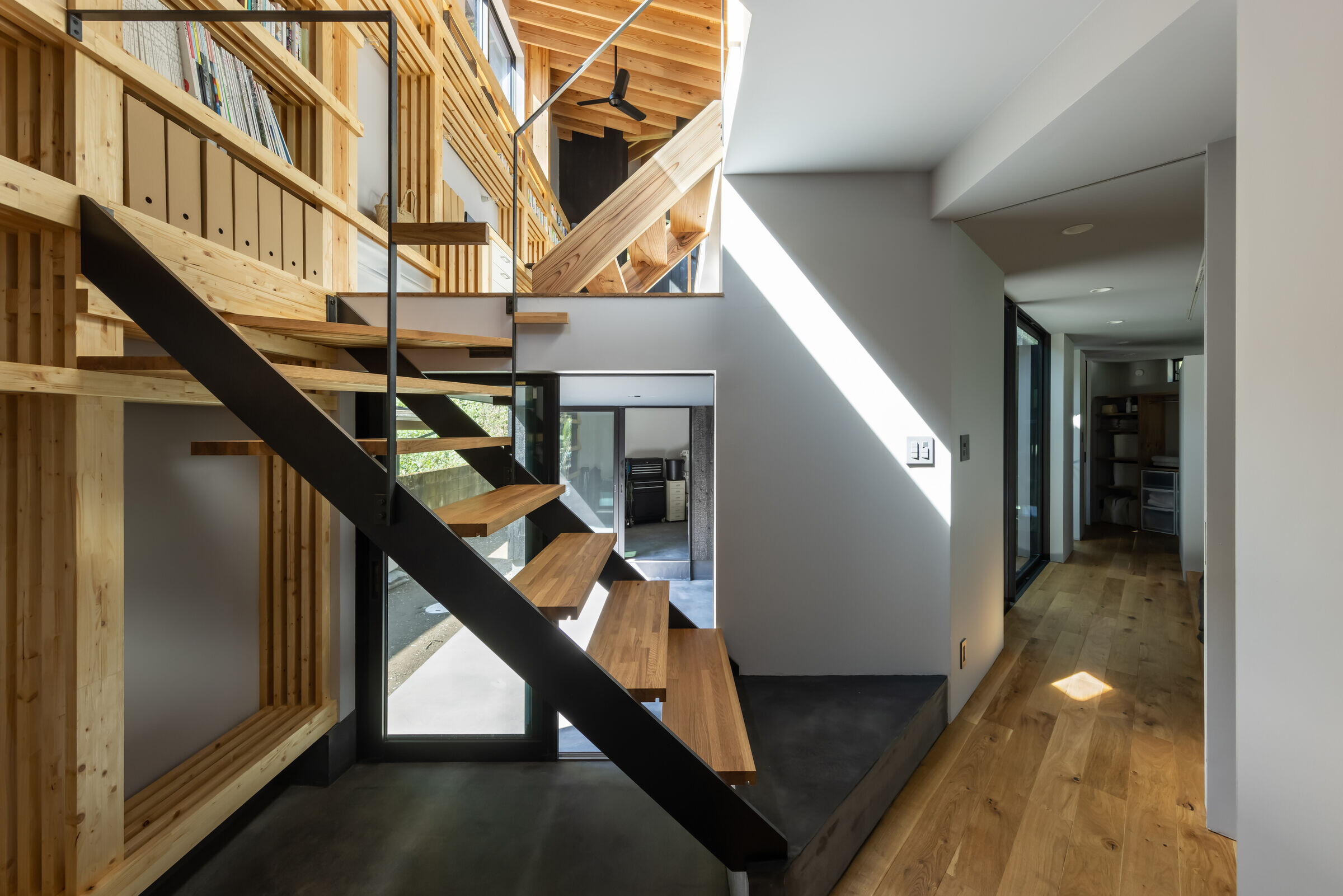 The ground floor opens towards the courtyard which gains a plenty of natural light and maintains privacy at the same time.
On the other hand, the 1st floor has various common spaces and windows which visitors can enjoy a unique view of mountains from them. Outdoor pilotis, courtyards and balconies are equally treated as a room.
Inner pitched roof incorporate rain presence into the space.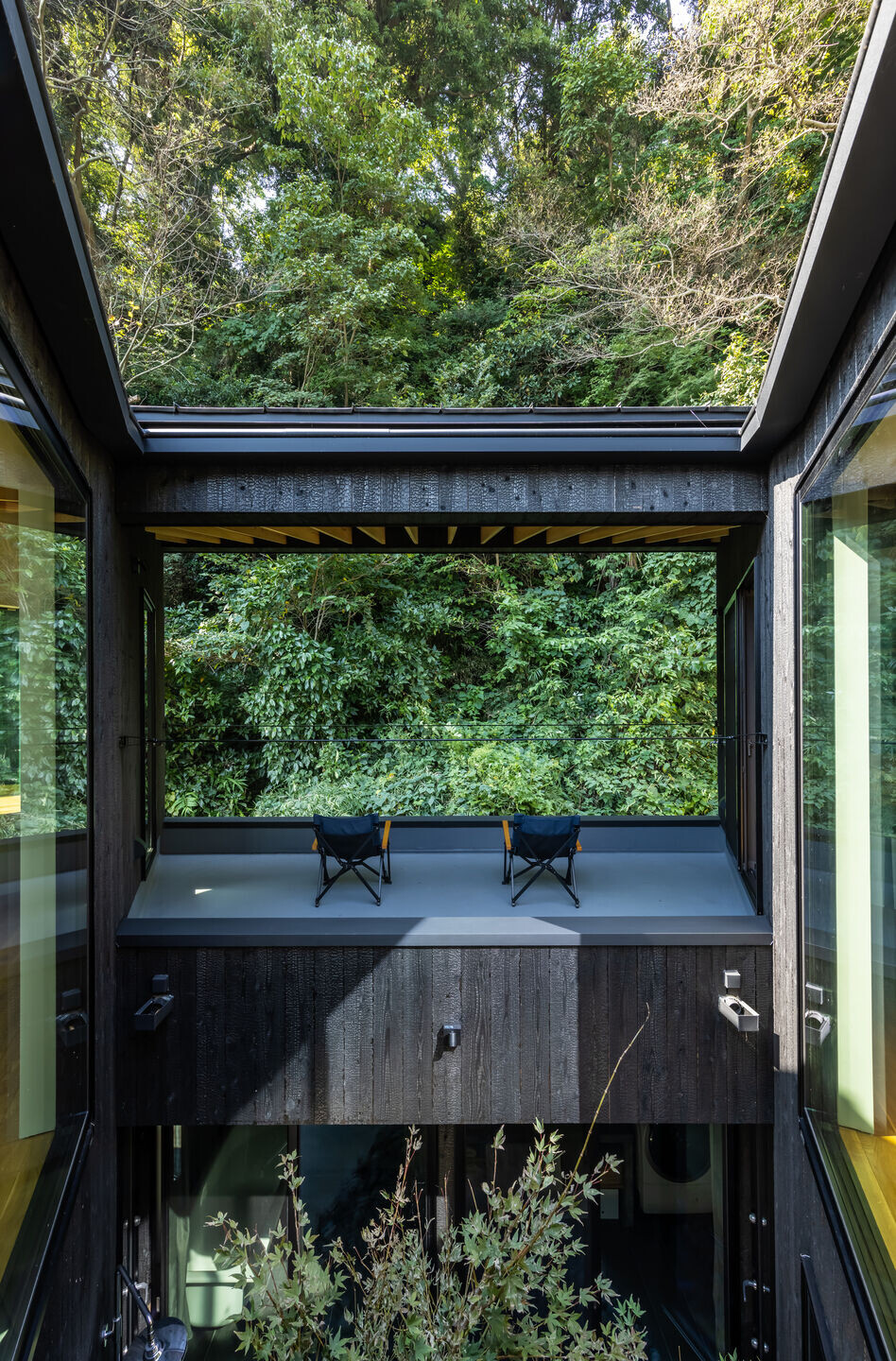 By interweaving the outdoors and the indoors without distinction, the boundary becomes ambiguous, so that you can feel a rich space with many places. Live with Yato, open to the mountains and listen to the sounds of the mountains. That is to live in harmony with nature. No matter how strong an artificial object is, it cannot withstand the forces of nature.
This is a house that harmonize the nature and coexists with it. *Yato:a beautiful valley.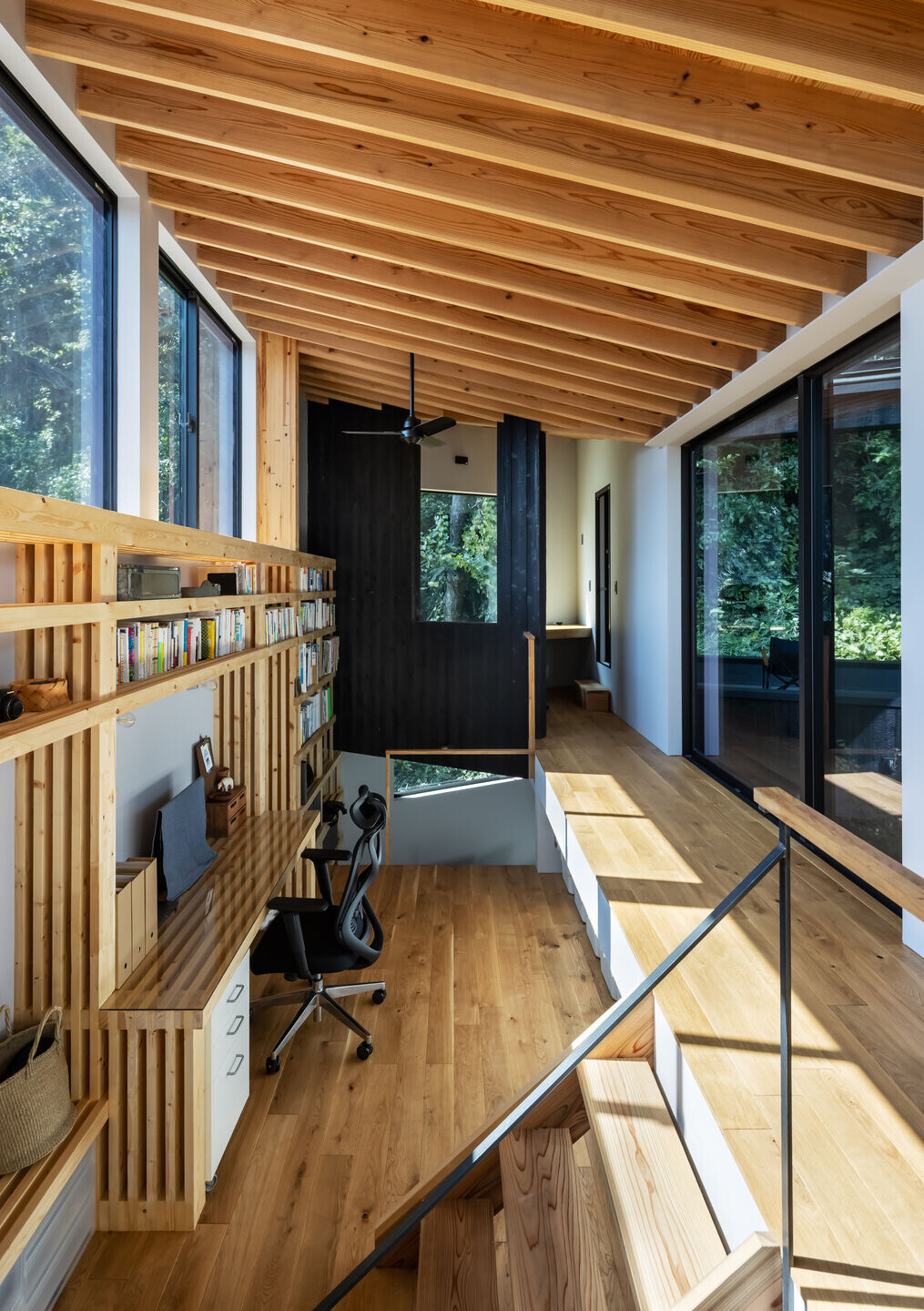 Vision
An architectural orchestra that creates the vernacular of the future.
Each person, their family, their community, and their place will have their own unique uses, ways of living, and habits.
Everyone is different and can be different.
I want to create a new space by carefully observing them and carefully reflecting them in the design, structure, environment, and materials.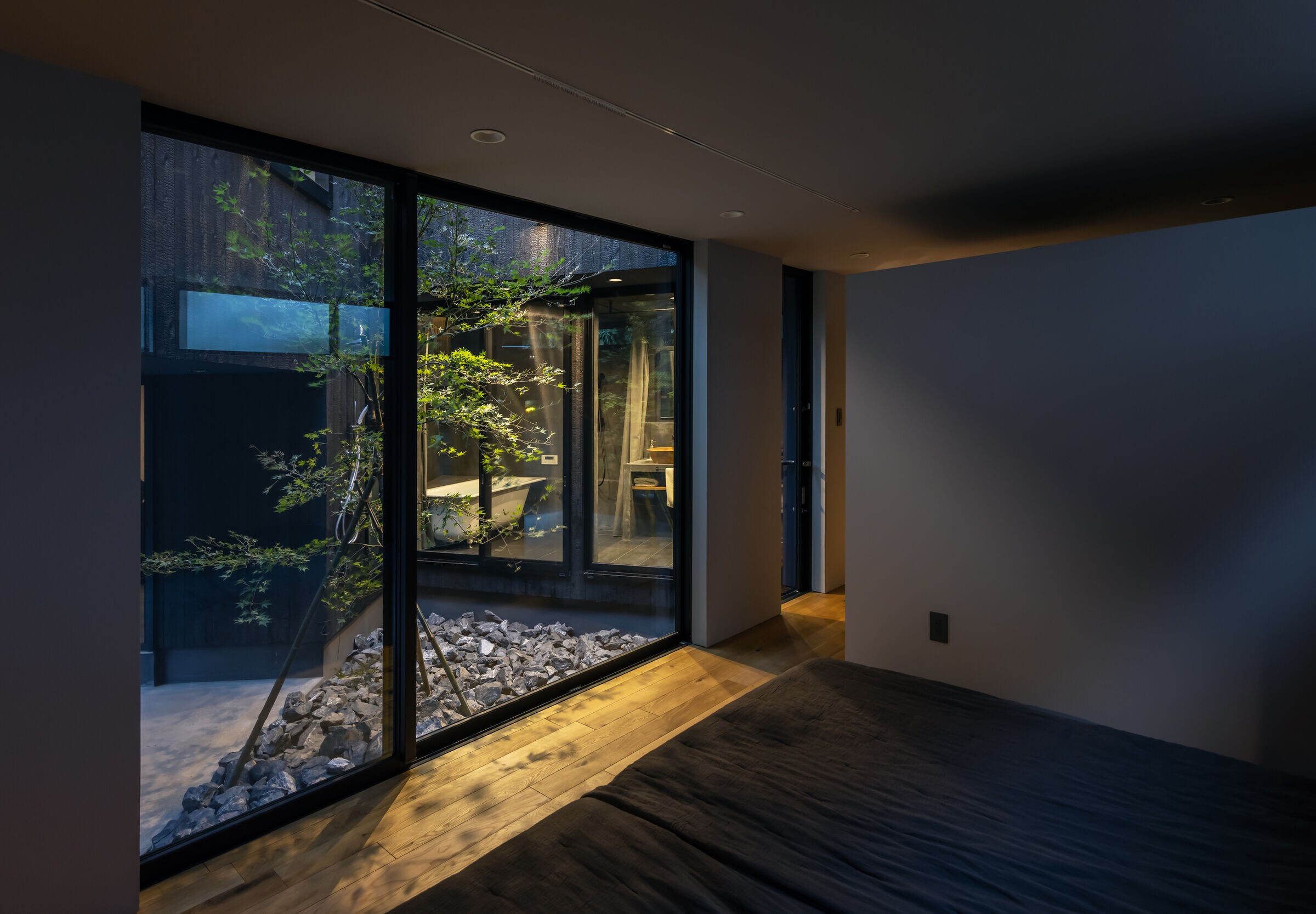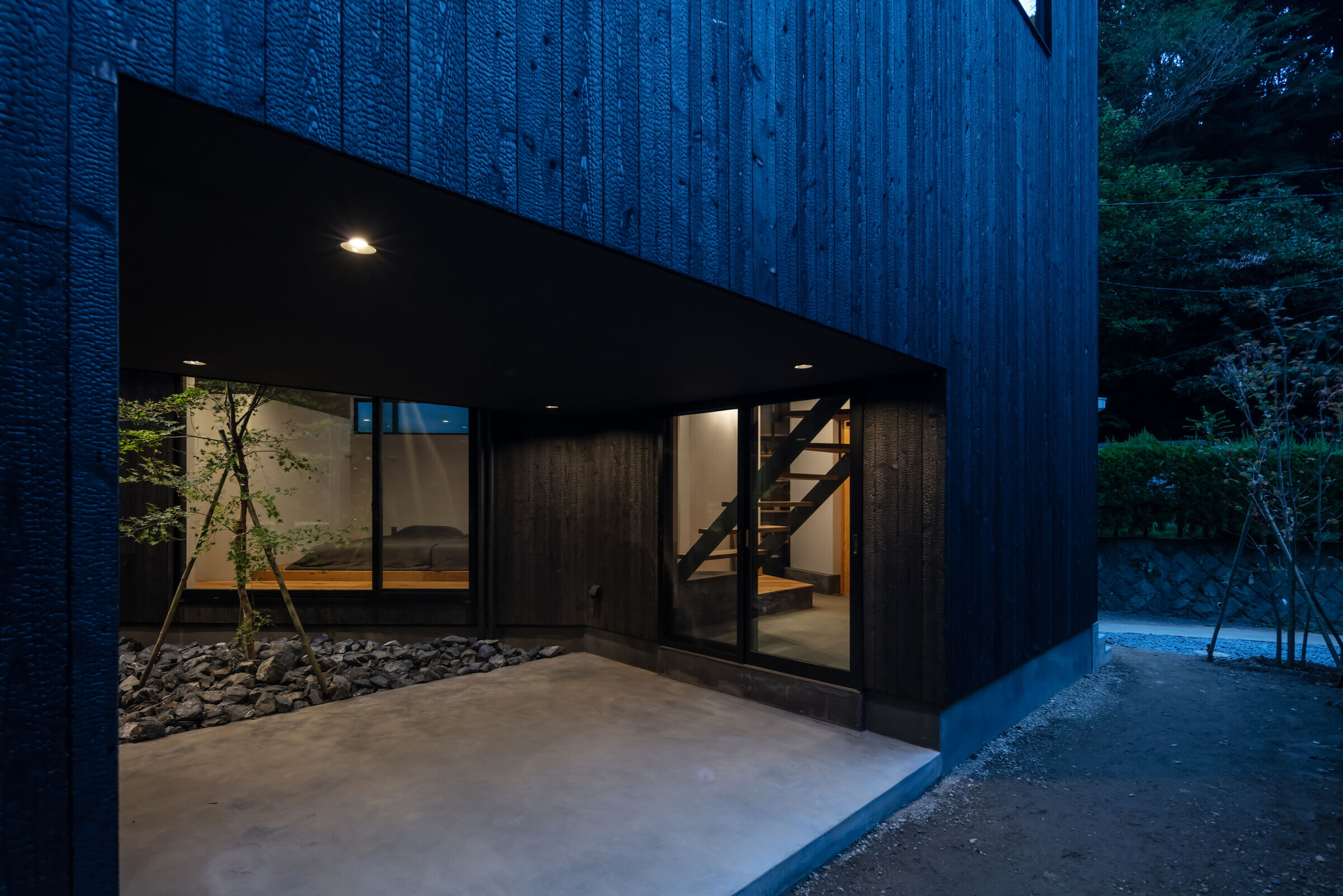 The architecture created in this way will also be carved into a new vernacular by the user. Now go to this era, love your family, enjoy your life, love your home.
Over time, it will become the vernacular of the future.
To keep track of history together and continue to create a new culture and the future we want to preserve.
Face it seriously, have fun, and never give up.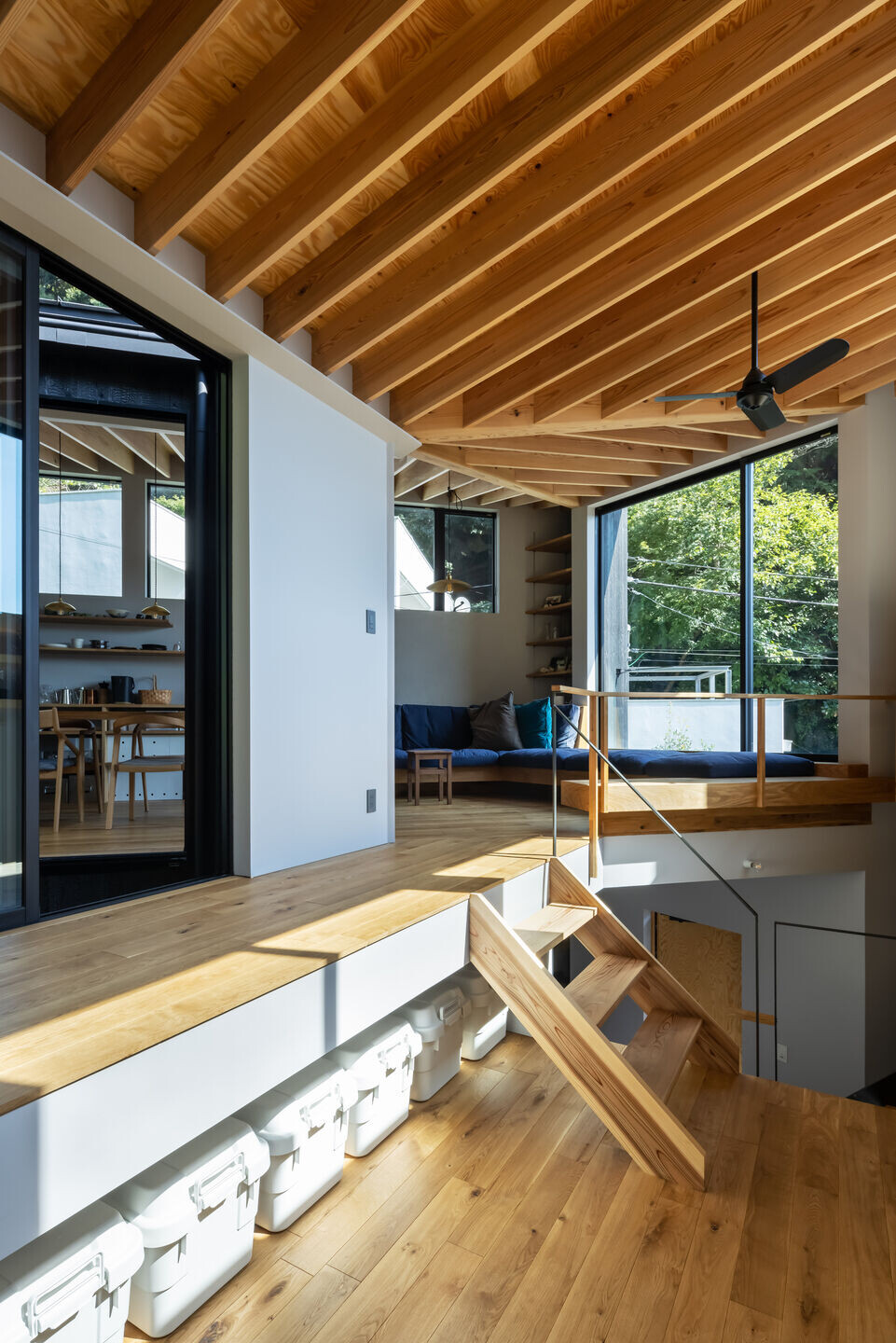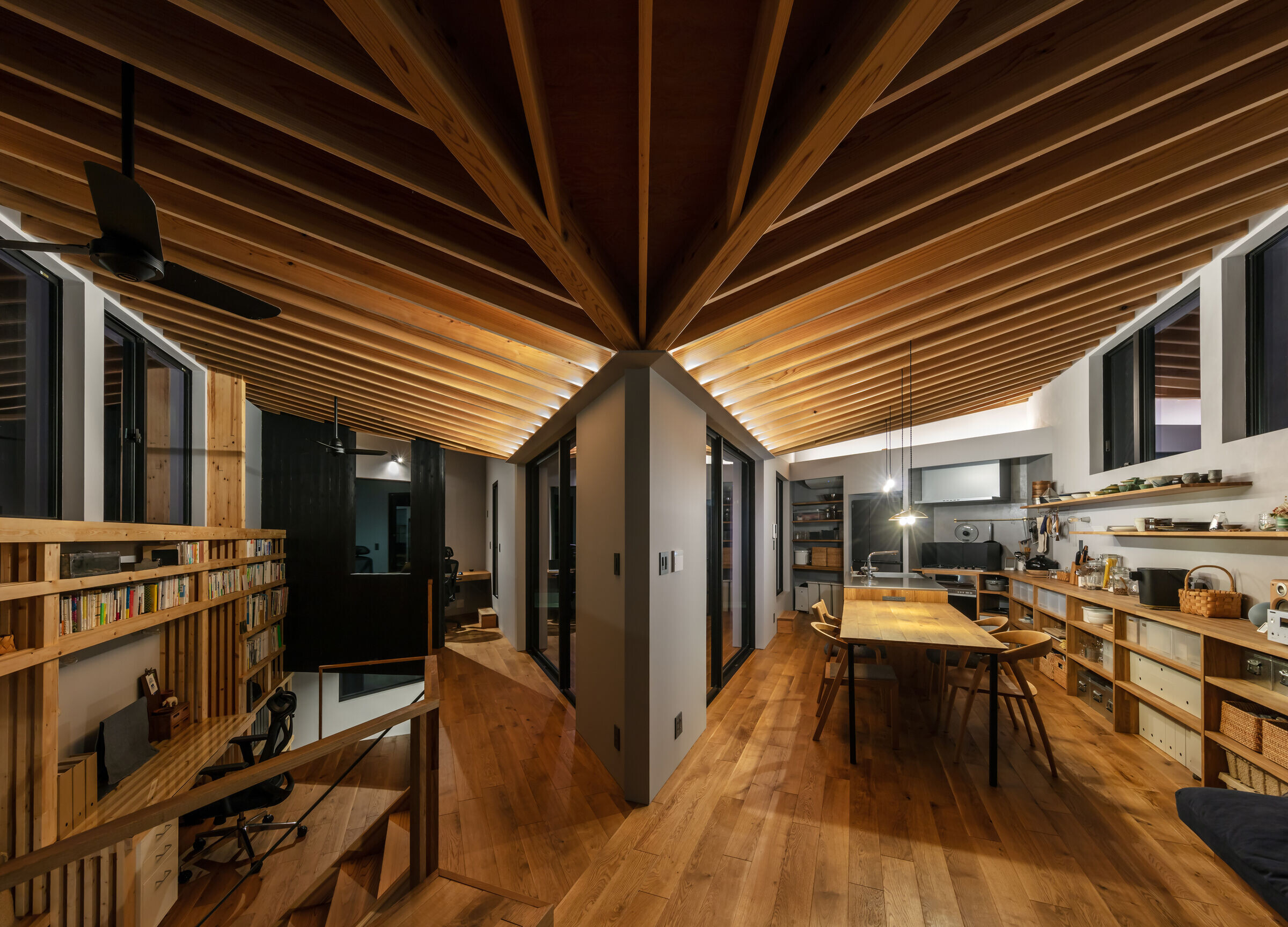 Clients' Words:
"We moved to Kamakura in search of our own "rich life".
It was a city I used to go to for a long time, and it was a memorable place for my husband and wife.
There is a natural environment such as the sea and mountains, culture and historical places, and above all, it feels like adults are living happily and lively.
It's not too rural, not too urban, but it has a different charm from a commuter town, and it's a city where you can live the life you want."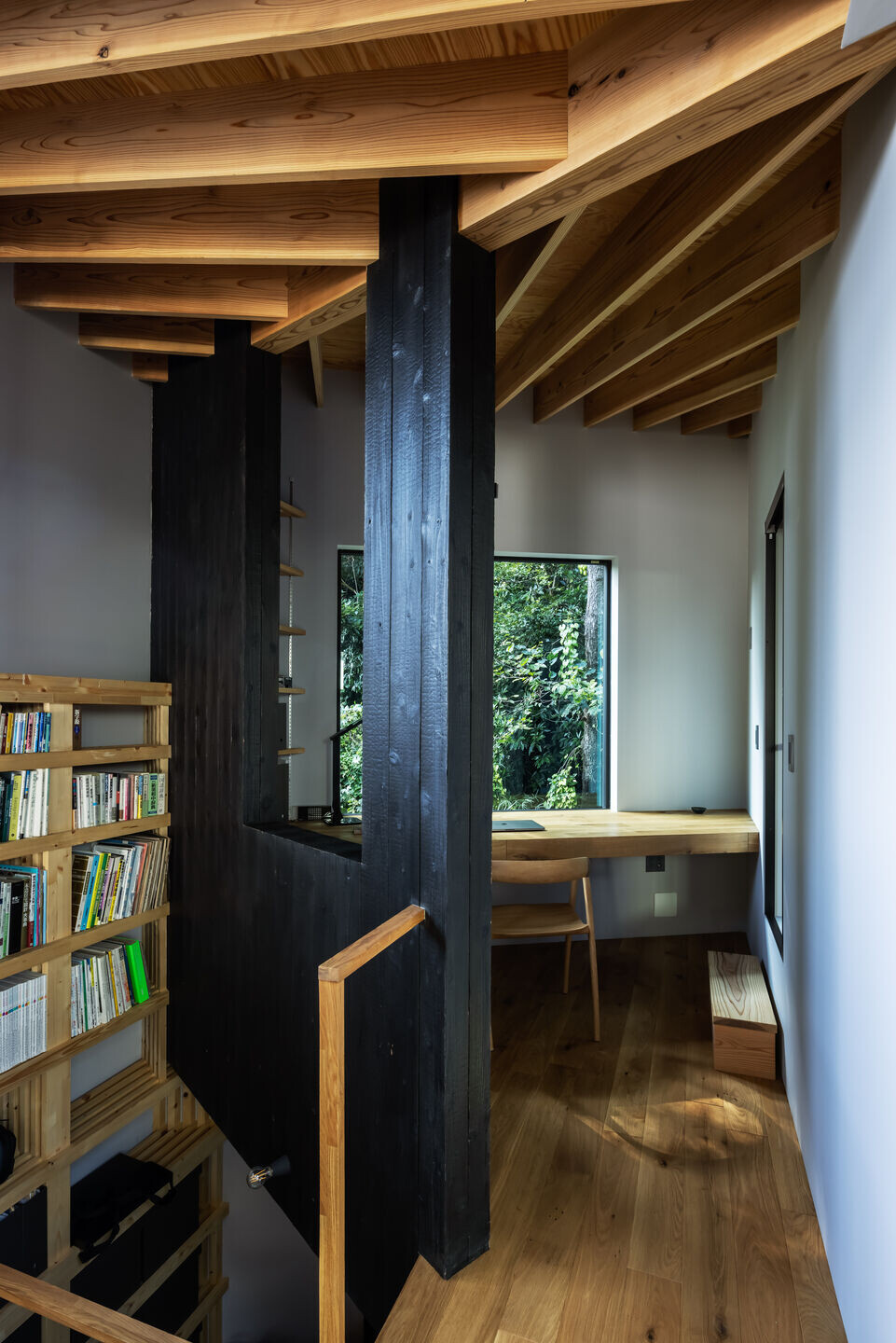 Team:
Designer: FUDO Naoki Miwa
Structural Designer: kiiplan Satoshi Yamashita
Construction: Okamura-home
Carpenter: Kazunari Takahashi
Photographer: Yohei Sasakura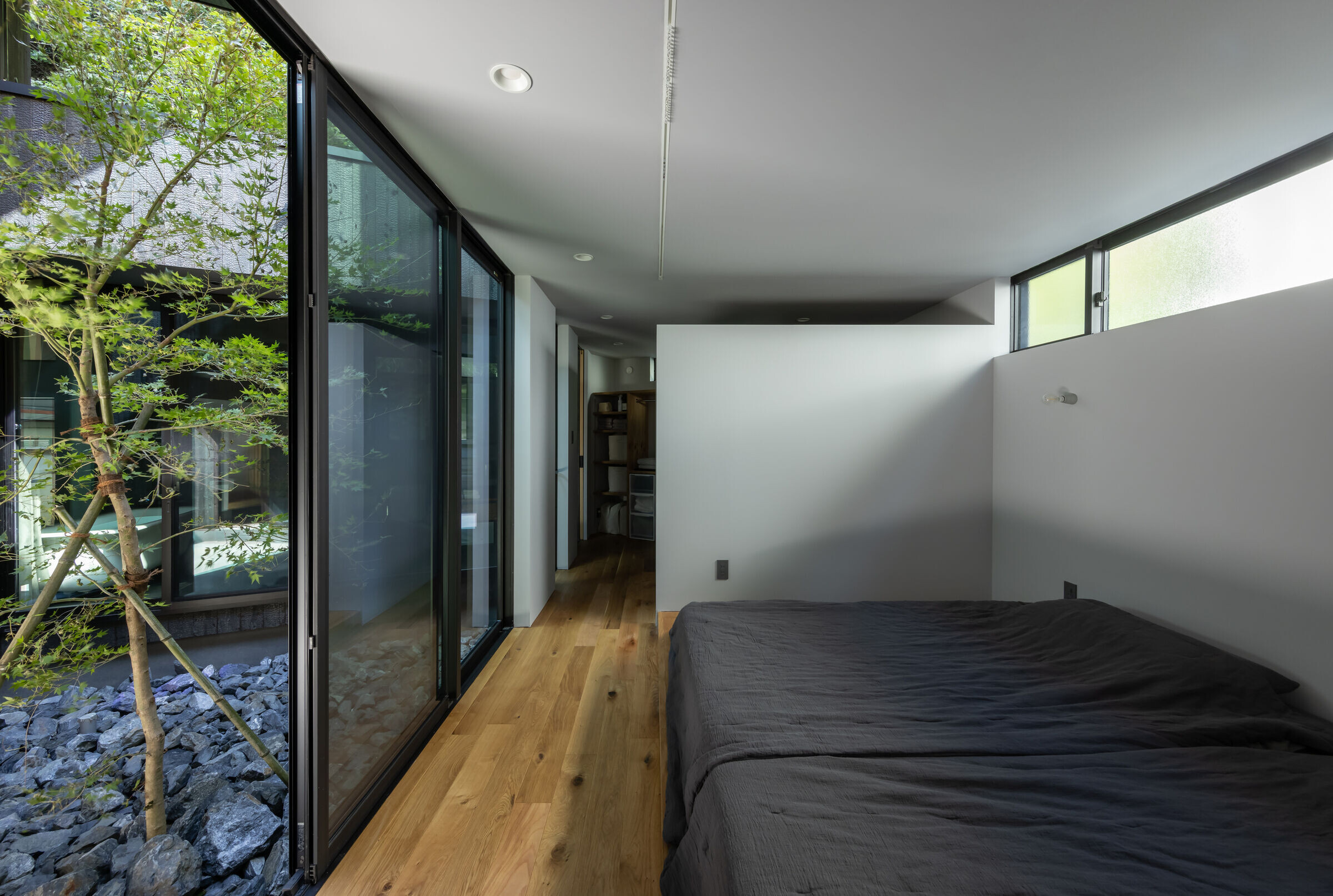 Materials Used:
Construction method: Traditional wooden construction method
Furniture, steel stairs: SQUARE FURNITURE
Painting work: RISE(Paint toning:COAT)
Plastering: Ogata Industry
Roof sheet metal work: NS sheet metal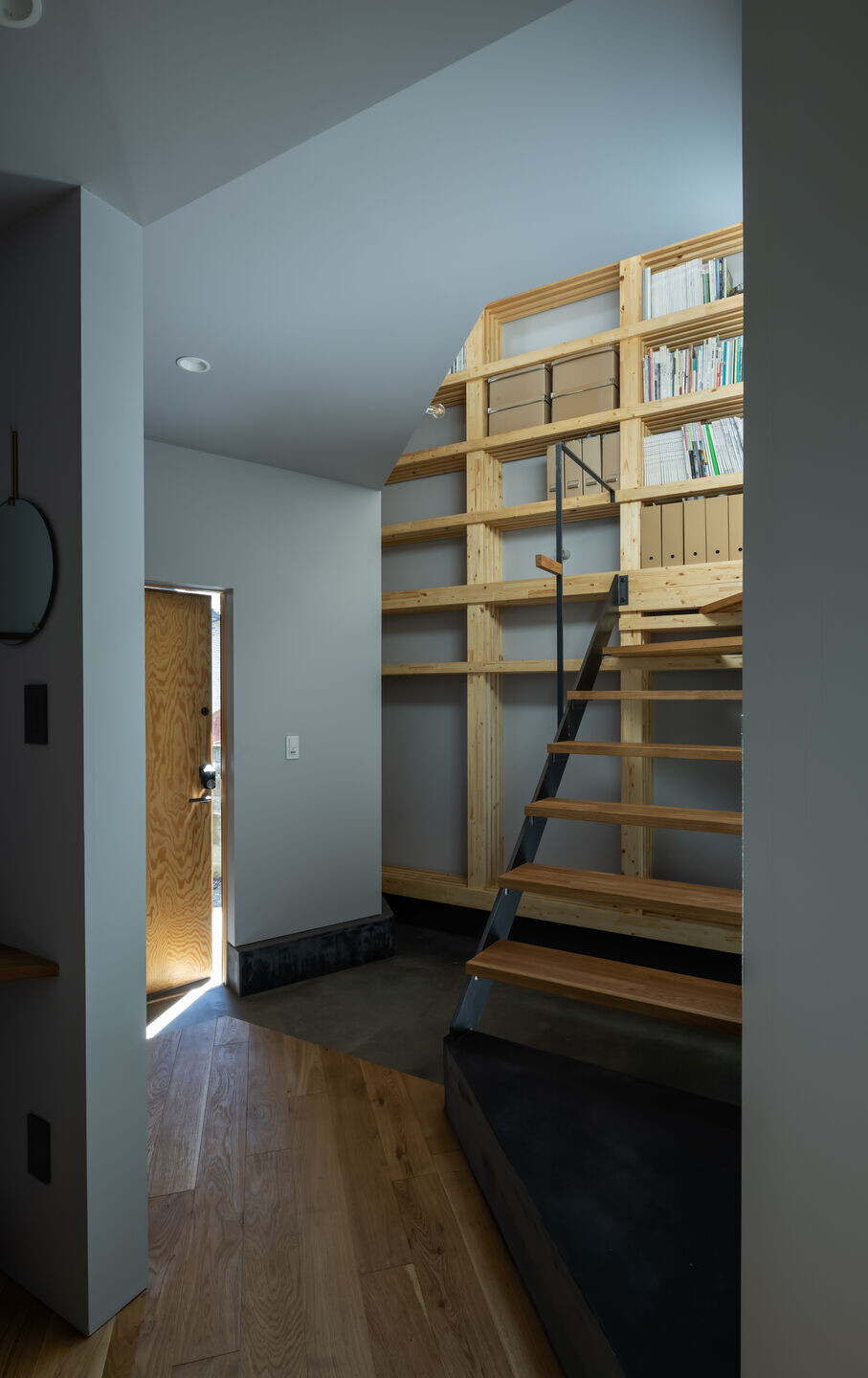 External finish:
Roof material: Galvalume steel plate t0.35mm Vertical thatched roof (niscs.nipponsteel)
Outer wall material: Yakisugi board t18mm (kyoei-lumber)
Behind the eaves: Structural plywood t 24mm, Sugi rafters 30*210 Natural oil clear paint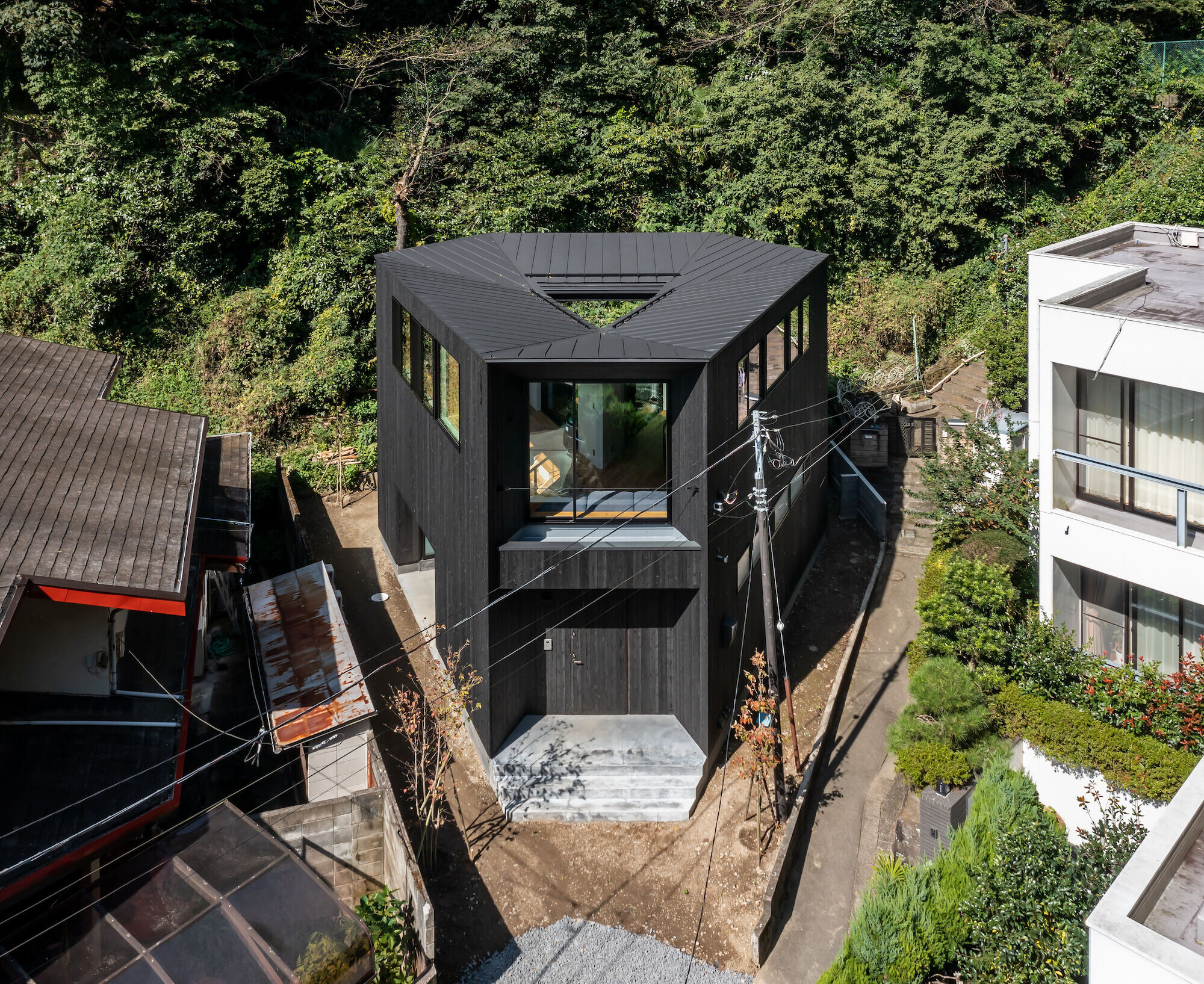 Internal finish:
・Entrance / SIC / Warehouse
Flooring material: Pine smoke mortar gold trowel finish
Wall material: plaster board t12.5mm Emulsion paint(COAT)
Ceiling material: plaster board t9.5mm Emulsion paint(COAT)
Entrance door: Wooden door T0 Surfaceless(Yamatoya)
・Kitchen / diningroom / Bedroom / WIC
Flooring material: Solid flooring material t 15mm White oak
Wall material: plaster board t12.5mm Emulsion paint(COAT)
Ceiling material: plaster board t9.5mm Emulsion paint(COAT)
・sanitary/ bathroom
Flooring material: Porcelain tile Yakisidar Black (sanwacompany)
Wall material: Resin mortar+ Water repellent coat
Ceiling material: Antifungal coating
Wash basin: Carpentry Water resistant plywood t12mm Resin mortar+ Water
repellent coat ,Old wood vessel Urethane clear paint
Bathtub: cast enamel(daiwajuko CASTIE)CIE-1570
・Stairs
Stair tread material: White oak laminated wood t 35mm
Side plate material: steel CL painting FB150mm*t16mm(SQUARE FURNITURE)
handrail material: steel CL painting FB25mm*t9mm(SQUARE FURNITURE)