The operation concerns the construction of 100 collective and intermediate housing units and individual houses in the ZAC des Bonshommes in Coupvray (77). The difficulty of the project lies in the articulation between the passive construction requiring a good sunshine, the slope looking towards the North with the cathedral of Meaux in the distance and the mixture of collective, intermediate and individual housing and a nursery without modifying too much the topography.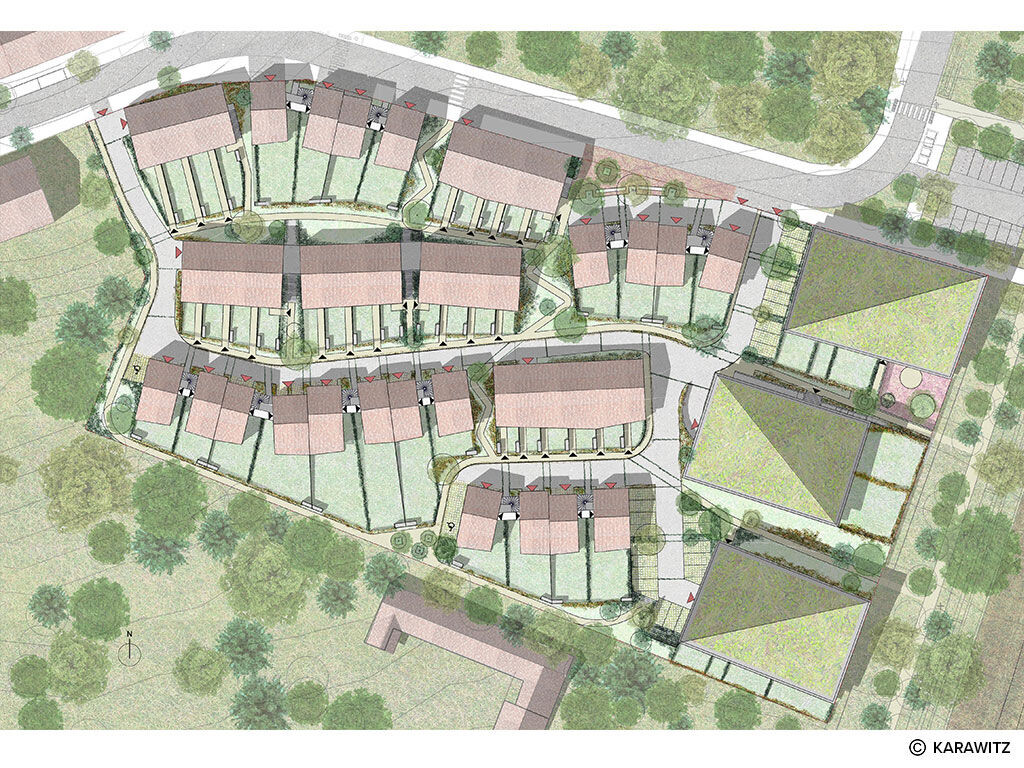 Context
This project brings together landscape, social, aesthetic, environmental and bioclimatic and bioclimatic considerations within a single architectural concept. Our will was the harmonious insertion of the new district in a pre-existing, natural and historical context.
We achieved this after an in-depth study of the topography of the land and the with the immediate natural, socio-cultural and historical environment. Our project proposes small-scale volumes that follow the contour lines of the land in order to take advantage of the land in order to take advantage of both the beautiful views to the north and the sun on the south side.

Volume
The mix of volumes and functions, the visual breakthroughs, the widening of the lanes aim at reinventing the spirit of the traditional village, reinforced by the choice of materials - the rendering in different shades of the Coupvray charter in combination with the wooden structure and flat tile roofs.
The traversability of the site, to be discovered by paths and streets in combination with plazas, favors encounters between the inhabitants and openness towards the neighboring districts and environment. The idea is to reinforce the links and create a strong identity of the place.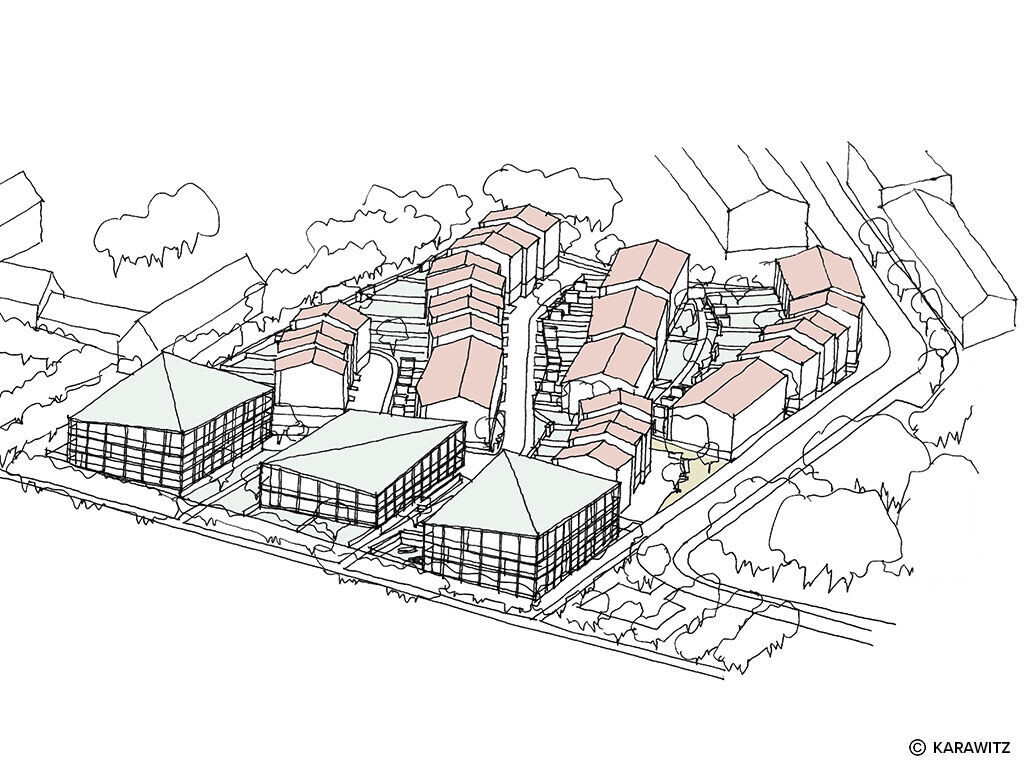 Materiality
The district, built in wood frame and with biosourced materials allowing to reach easily the passive building standard, is passive building standard, is exemplary in terms of rationality and bioclimatic construction. The compact volumes of the single-family homes, intermediate housing and collective housing allow for a reduction in the footprint of the buildings, ensure a high level of comfort and offer for the most part double-oriented housing, with quality outdoor spaces - balconies, terraces, gardens with views of the heart of the tree-lined blocks and/or the valley. Free of structural elements, the single-family homes and intermediate housing can be arranged in a flexible and modular way, according to the wishes of the future inhabitants, following the principle "Freeze the structure, but not the lifestyles".
Creating variety of spaces, perspectives, impressions, while using rational rational constructive principles and traditional and economical products, to ensure the coherence of the project and its feasibility, was our objective.