The project for the renovation of the historical city centre
It was important for the architects of the bureau not only to create a comfortable
environment for locals and tourists but also to emphasize the historical significance of the city, to show its uniqueness. Zaraysk is a small ancient city that still retains the comfort and warmth of bygone eras.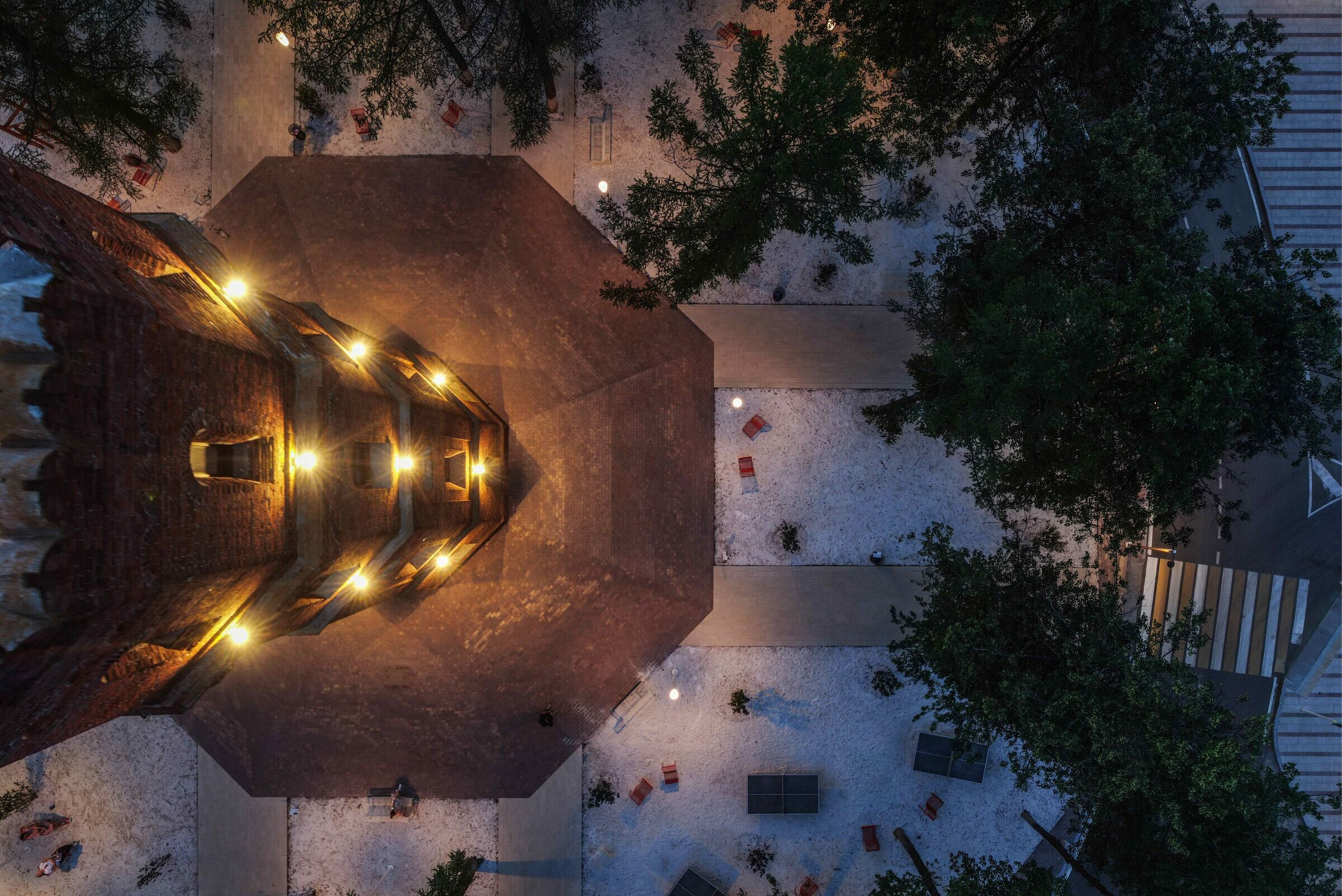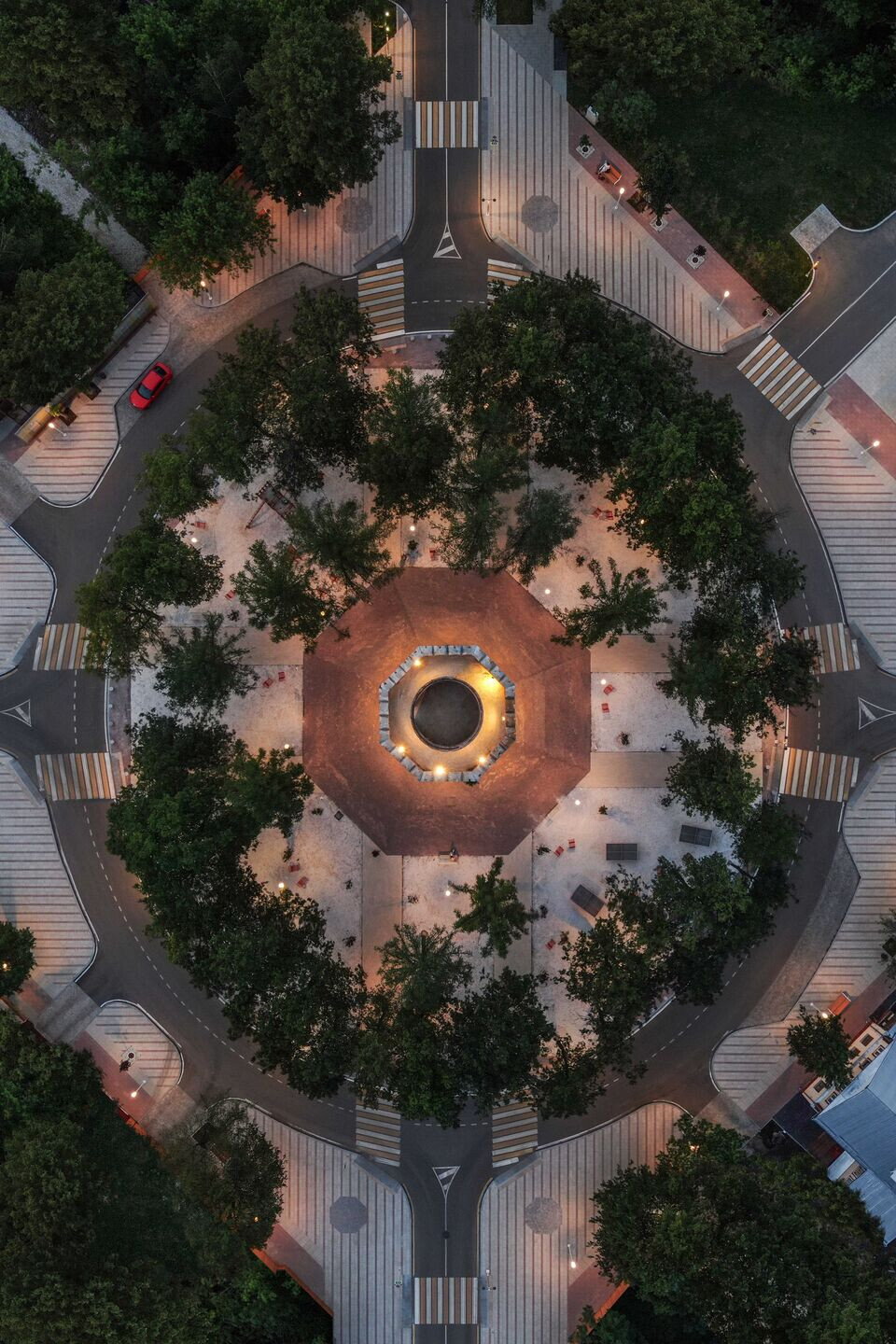 The city is associated with the names of the governor Pozharsky, the merchants
Bakhrushins, Yartsevs, and Sholokhovs; Feodor Dostoevsky was born here. Despite
the fact that over the past years the cultural and merchant heritage has noticeably
deteriorated, Zaraysk is not very different from the city that Dostoevsky experienced - and this is its charm. It is dominated by small wooden merchant estates of the XIX century. The water tower and the church bell tower are still the dominant landmarks.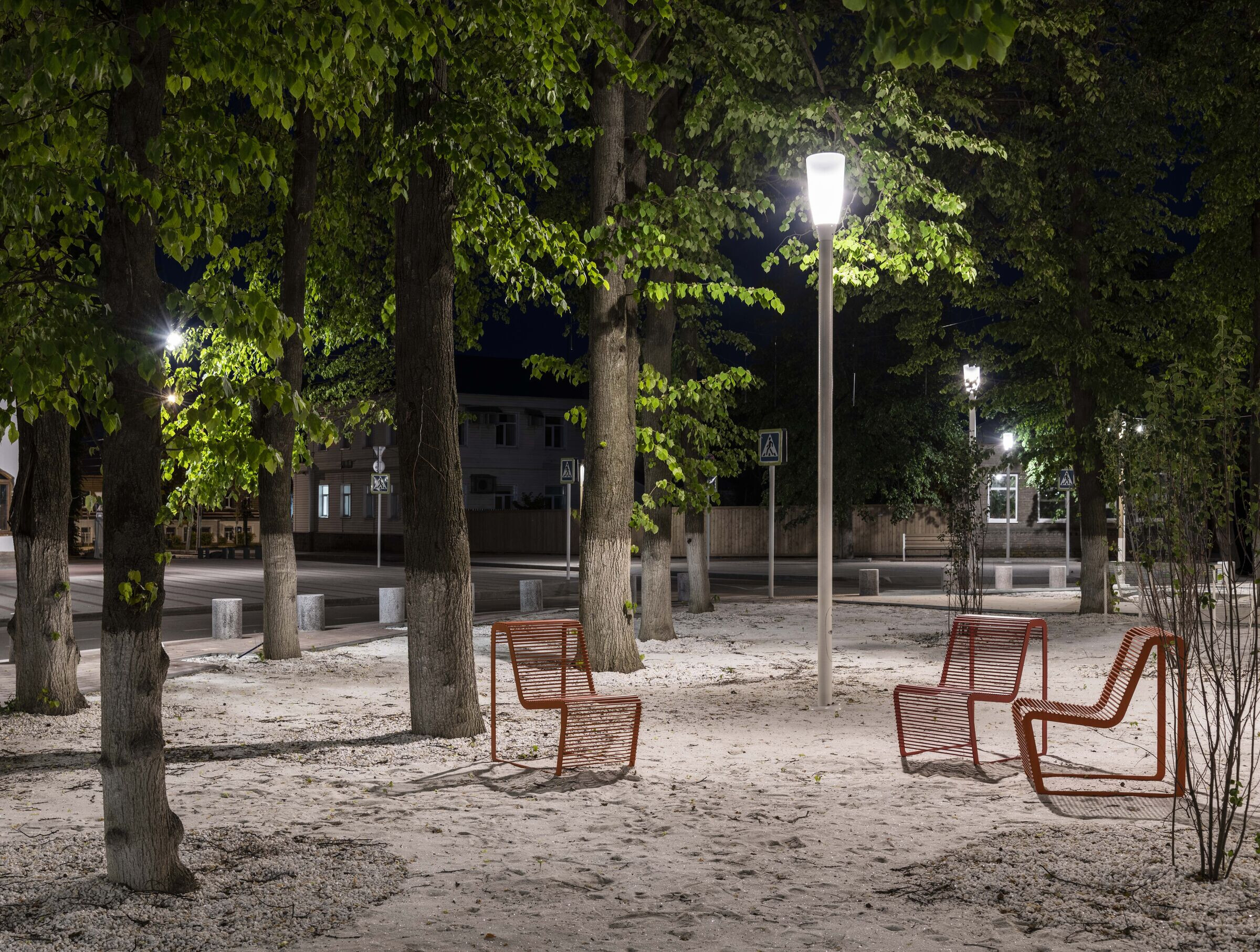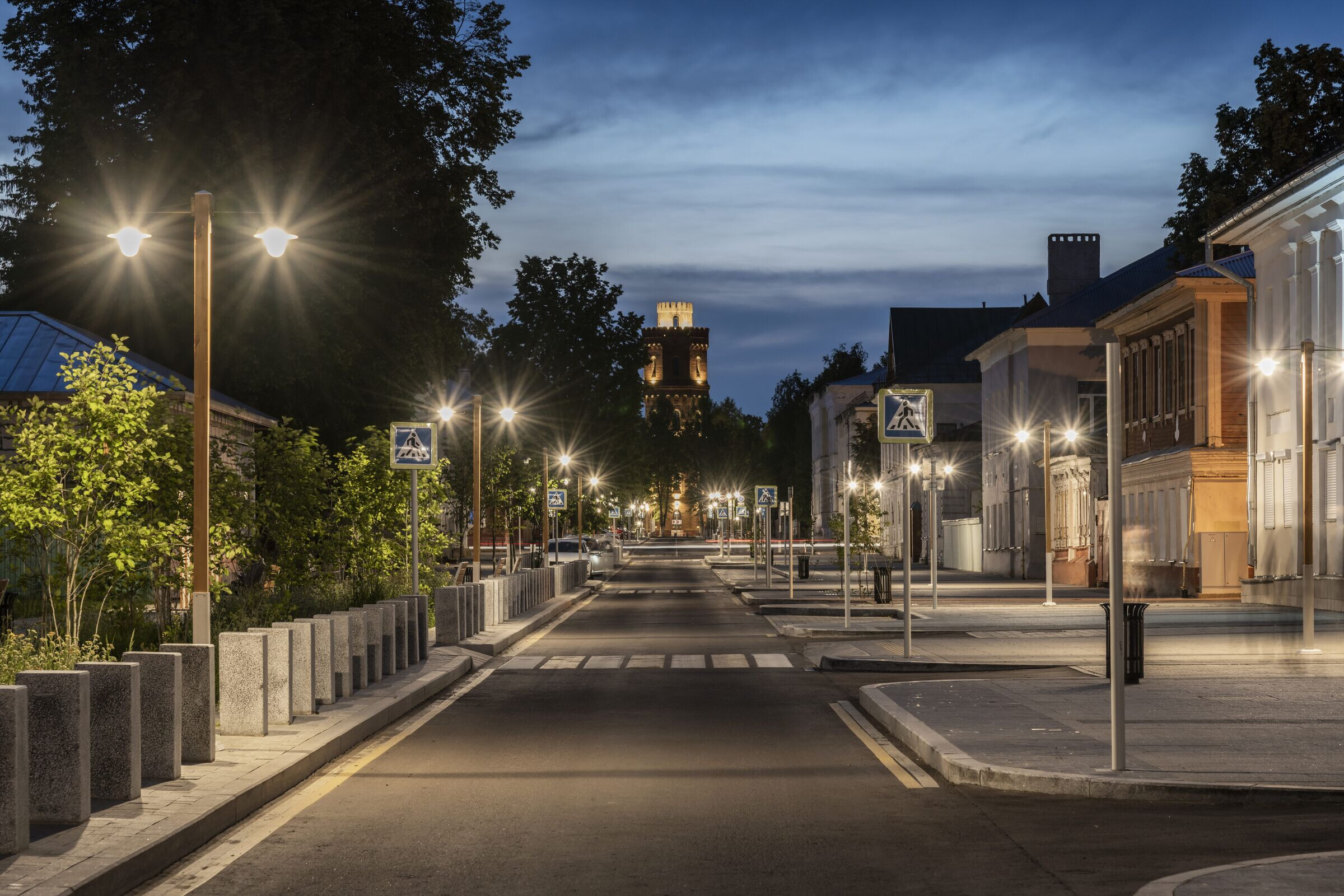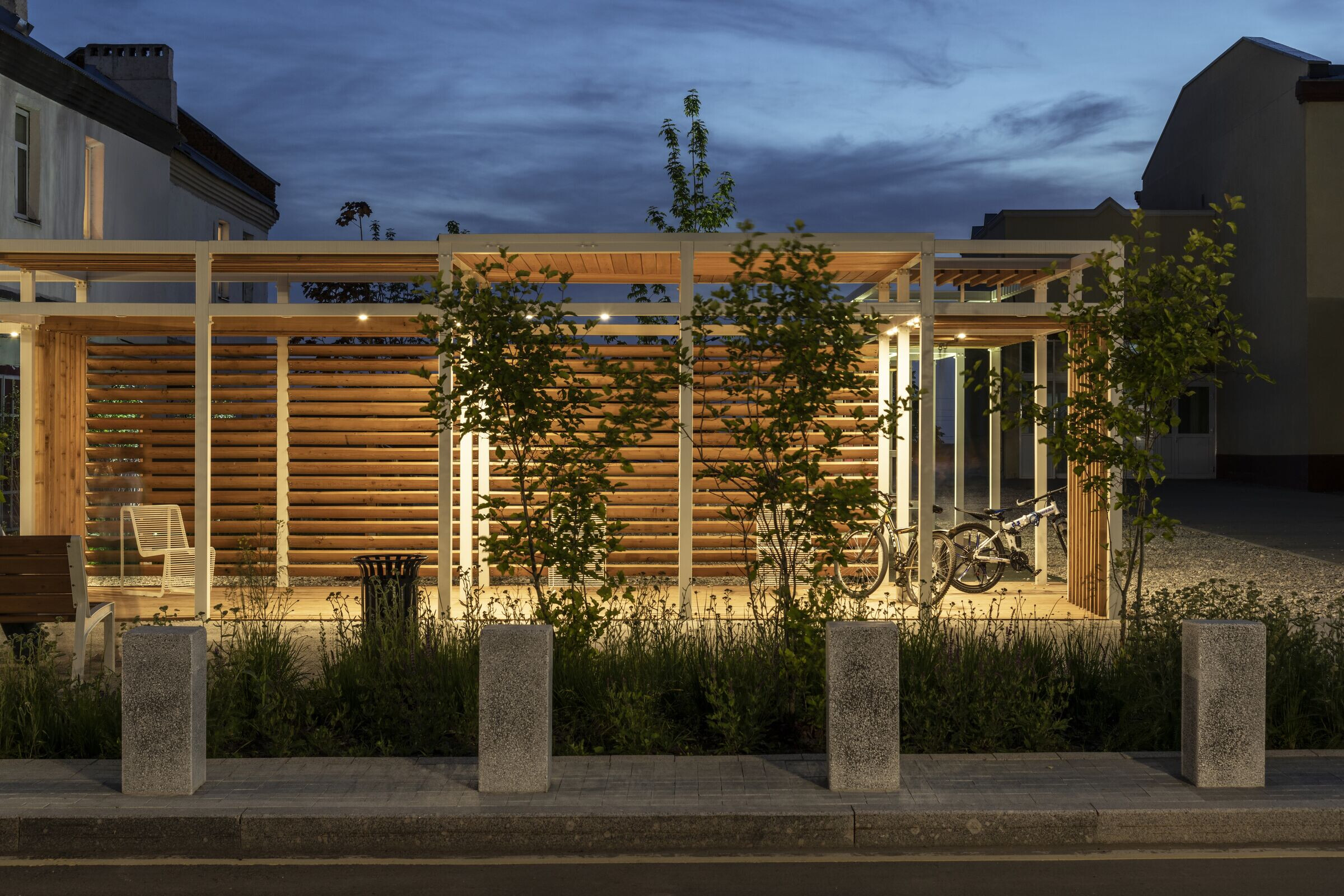 The market area is still in the same place as 200 years ago, and Krasnoarmeyskaya
Street was built during Catherine II reign. According to the project, the historical centre is combined into a large pedestrian and tourist area with new points of attraction around historical monuments.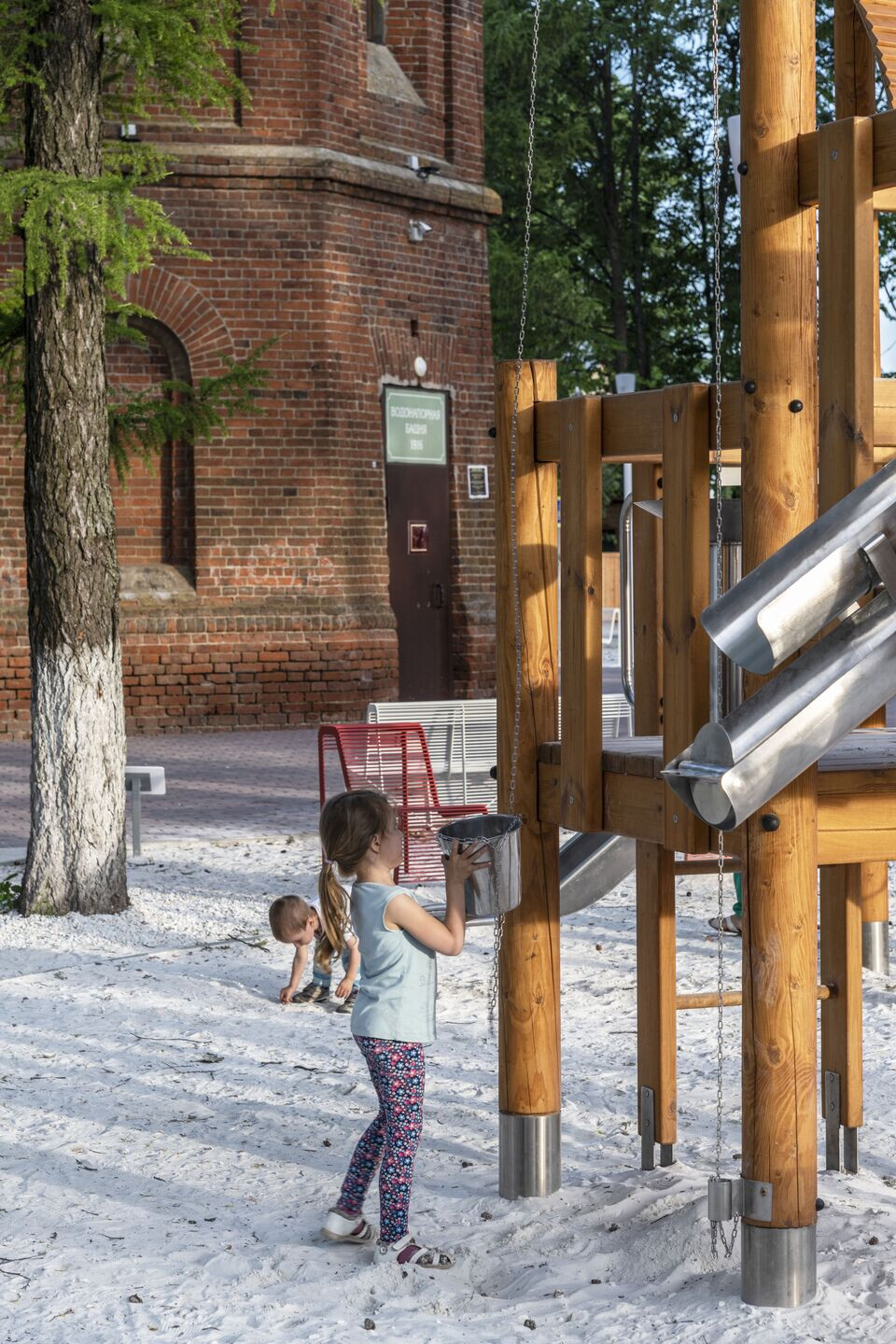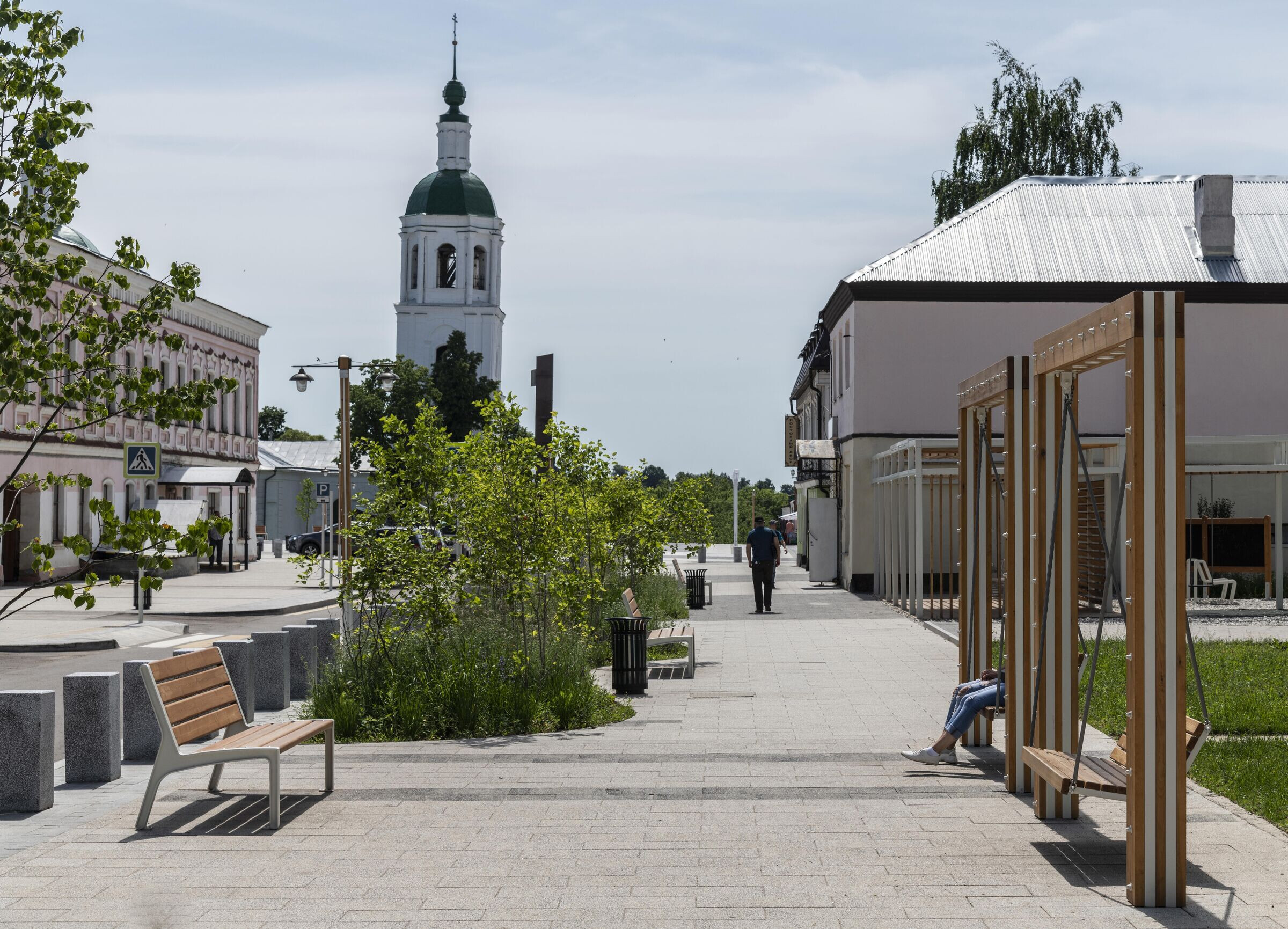 The brick water tower, reminiscent of the donjon tower is one of the main attractions of the city. To emphasize this dominance, a contrasting coating of white marble chips and slabs in the tone of bricks was created around it. Red and white paved paths converge.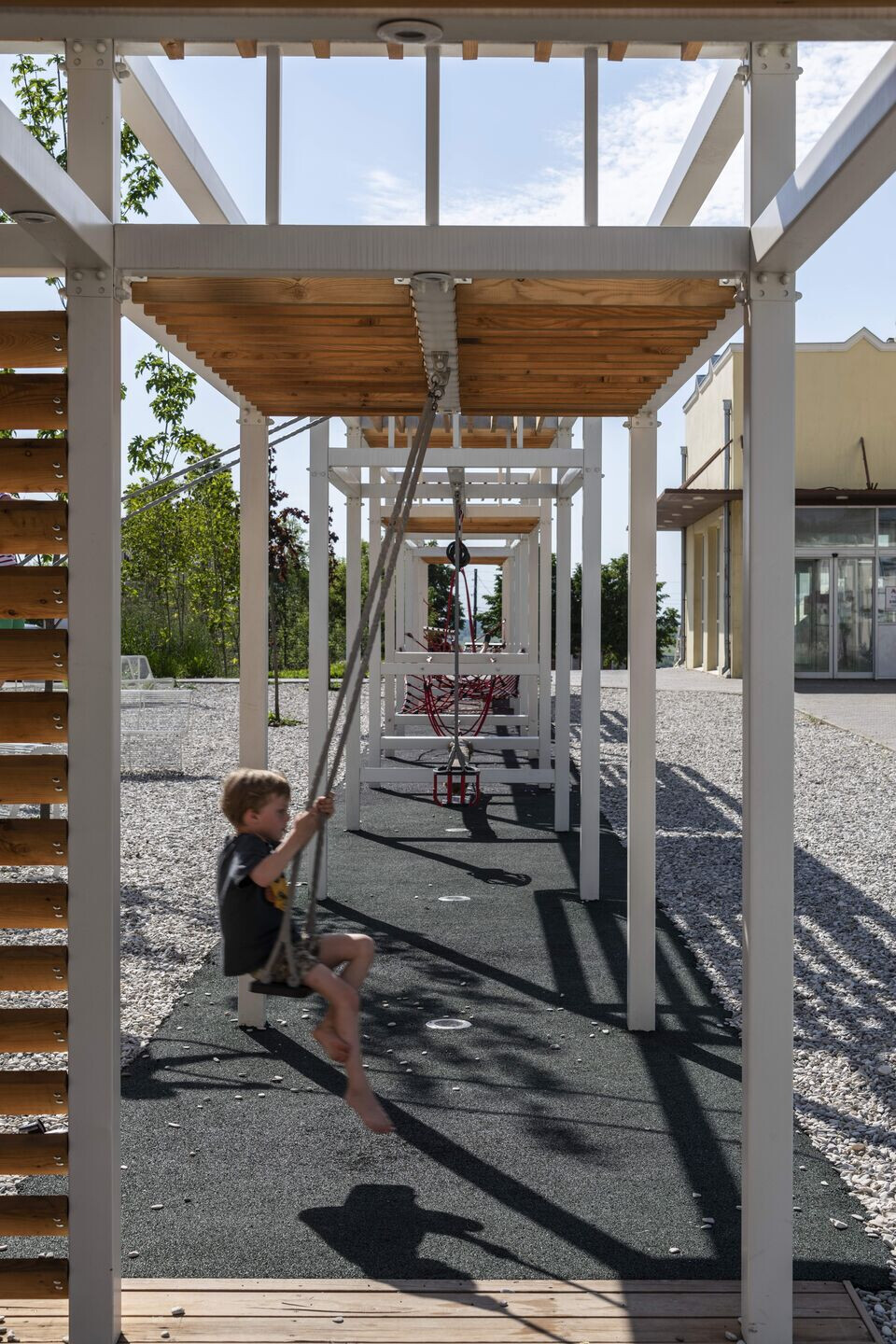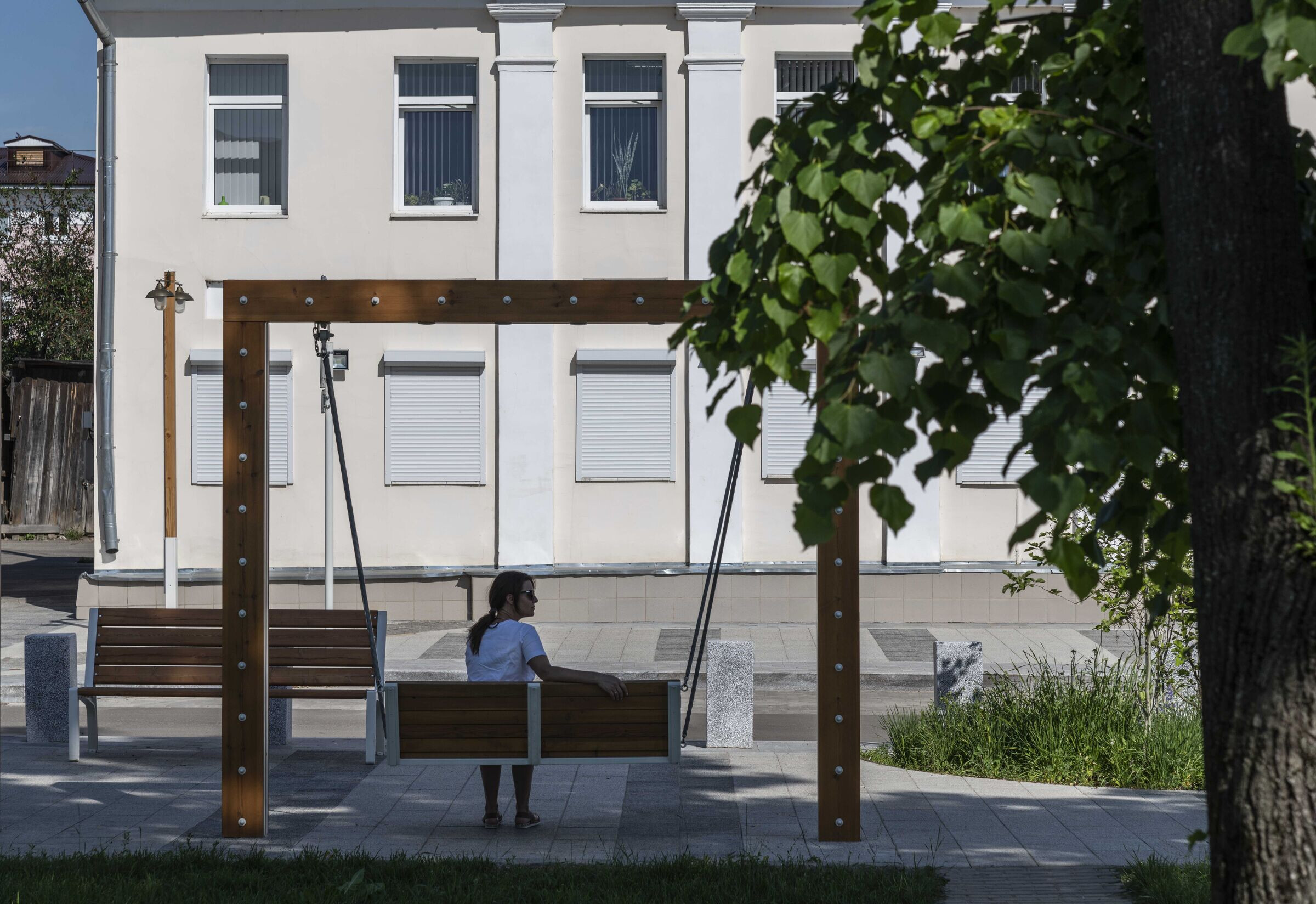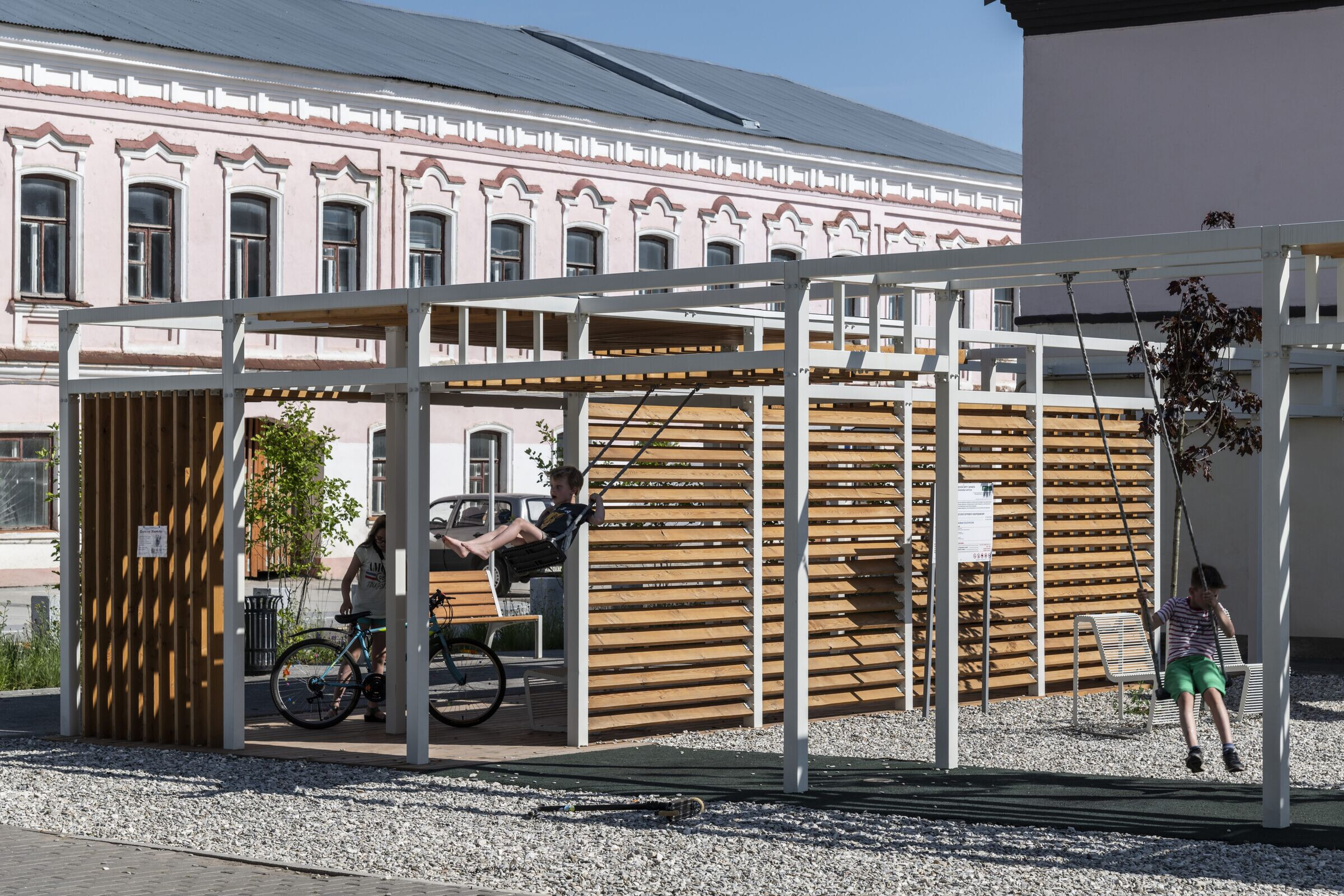 in rays from the roadway to the tower. Historic cobblestone found by archaeologists
during the construction works is integrated into the paving where the street enters the square. Red asphalt is laid on the highway circling the small park.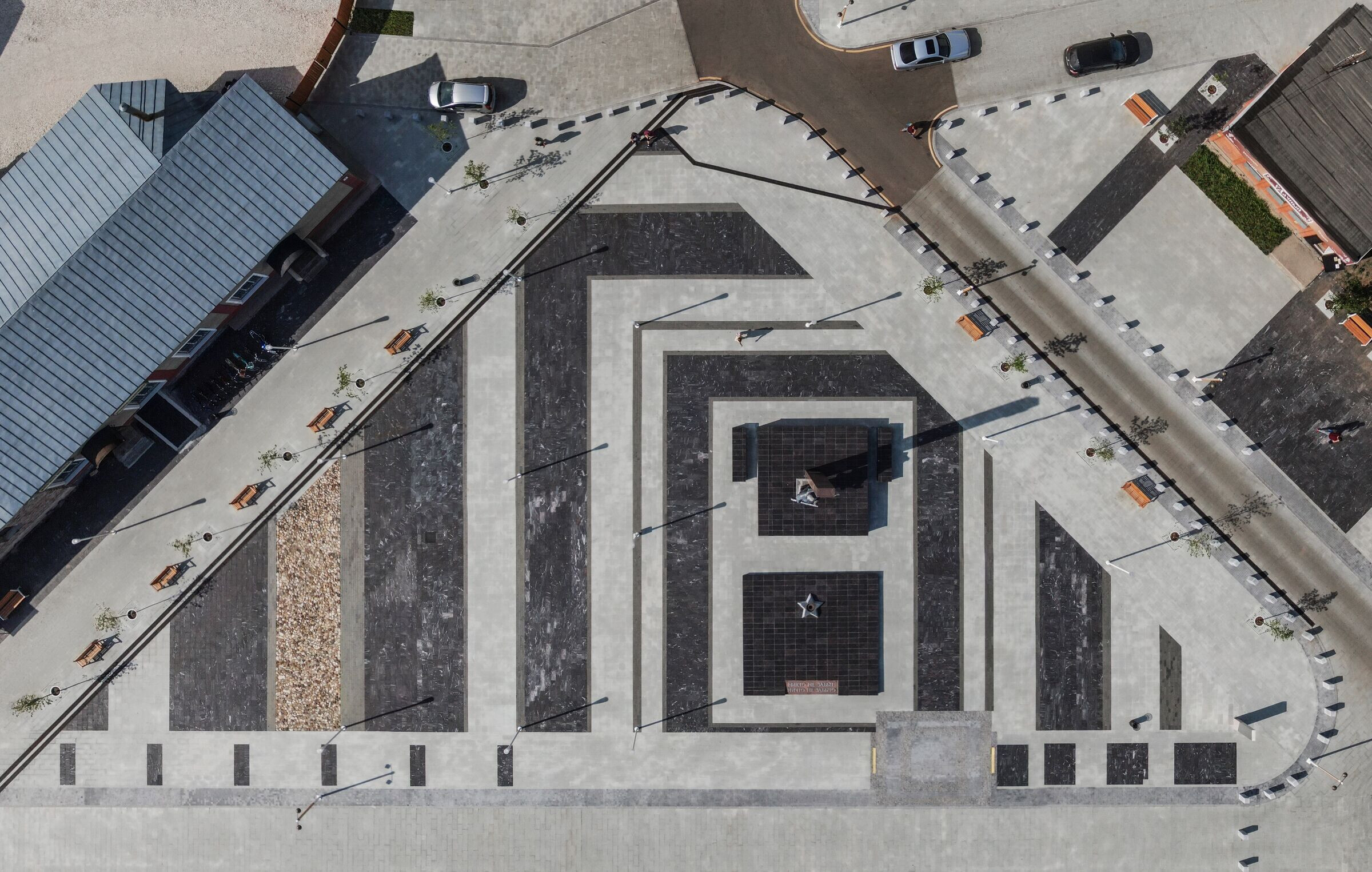 The intimate and serene atmosphere of this place is reflected in authentic wooden
lamps and randomly arranged orange and red chairs. The playground is equipped with wooden objects for playing with white marble sand. In spring the entire square is shrouded in the haze of blooming white shadbush hiding it from the roadway.